228 / Ecovillages as a template for a regenerative way of life?
I'm not interested in whether the glass is half empty or half full. I'm interested in figuring out how to fill the glass.
– Donal Kaberuka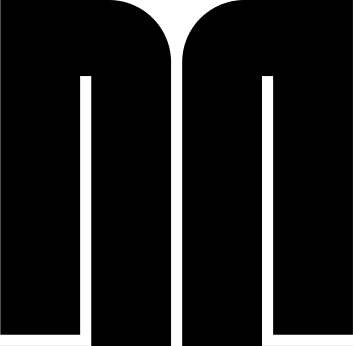 I'm at the tail end of a short but wonderful trip to Tasmania, skipping my usual intros this and next week to spend time with family who is on a rare visit to Australia. The rest of DD stays unaffected. Don't miss my mini-interview with Nicola Trethowan further below who runs a so-called ecovillage on Vanuatu. – Kai
Become a Friend of DD for $1.80/month →
With a modest yearly contribution you're not only helping keep Dense Discovery going, you also receive special discounts and get access to the DD Index, a searchable catalogue of past issues. (And it removes this message.)
You receive this email because you subscribed to Dense Discovery, a weekly newsletter at the intersection of design, technology, sustainability and culture. Writing to you from Melbourne is Kai Brach. Do you have a product or service to promote in DD? Sponsor an issue or book a classified.
Play This Every DaySPONSOR
A free daily word-building game
Swipe or type letters in today's puzzle to test your vocabulary and rise to the top of the 60,000-player leaderboard. Truly a relaxing yet stimulating daily routine. We've grown 83% since our last ad! Check out the special themed puzzles for free, too.
Apps & Sites
This macOS app (and soon also iOS app) allows you to record video footage from iPhone, DSLR, webcam and your screen all at once, then easily edit, remix and crop your footage. It also auto-generates transcriptions and lets you export short key moments in predefined formats, ready for sharing on social media.
Perplexity is one of the many new AI-powered search engines that answers questions with brief summaries. At least this one includes links to its sources. As with all the newfangled AI widgets currently available, enjoy with caution.
Fiction (for iOS) helps you keep track of your reading goals, whether it's a certain amount of minutes a day or books per month. Build a profile of reading statistics and favourite quotes over time.
A fun little game that shows you a historical photo you then have to guess the date of. You score more points the closer you get to the year in which the photo was taken.
Mini-Interview with Nicola Trethowan
A short conversation about ecovillages with Nicola Trethowan, who is a community-builder and guide at Edenhope Nature Preserve in Vanuatu, alongside her partner Roger Brindle.
Is there an official definition of an 'ecovillage'? What does and doesn't qualify?
An ecovillage is a place where people live together to pursue a low-impact, ecologically resilient and environmentally sustainable way of life. This can include intentional communities, spiritual centres, and permaculture projects, as well as co-operatives oriented towards activism and changemaking. The ecovillage space engenders conscious collaboration, so without a strong group intention and sense of collective purpose, an ecovillage is not possible.
What is it like to live in an ecovillage?
The sense of self, in an ecovillage, expands to include the whole community and the myriad requirements to keep it operational. To live as part of an ecovillage requires one to recalibrate one's personal needs and values to align with the vision, context, and culture of the place; and this merging of self with context – one's community and the ecology that sustains it – is perhaps the most important process that takes place when we seek to pursue a regenerative way of life.
How are decisions made and conflicts resolved?
All ecovillages have a unique vision, mission, and form of governance. Some are consensus-driven, others are structured around a leadership committee; every ecovillage has its unique culture, grown through collective effort as the project matures.
At my home community, Edenhope Nature Preserve, we routinely have the kinds of conversations that most people spend their lives trying to avoid. Yet, by practising authentic, clear and compassionate communication, we build relationships of trust that are strong enough to withstand any conflicts that arise between members. I have seen disputes that seemed irreconcilable dissolve in the breath of a single word. Lest we forget that the words 'communication' and 'community' share a common root!
A popular point of criticism is that ecovillages are not scalable to, say, a town or big city scale. How would you respond to that?
I would counter that by saying that towns and big cities are not scalable to the purpose of regeneration and sustainability; nor is industrial, consumer-driven society (a relatively recent innovation) proving to be a successful experiment in human happiness.
In order for this planet to remain liveable, human habitats will need to shift towards models that make optimal use of natural resources and the tools of human ingenuity. Ecovillages provide a working template for what will be needed for our communities to make this shift.
It is true that to start an ecovillage takes significant investment in infrastructure and an unassailable commitment – almost like a marriage – to the people involved in your project. But the journey of building community connects us to essential qualities of the human story – resilience, forbearance, patient collective effort – that are subdued by the distractions of our society today and the systemic focus on individualism that prevails in Western culture.
What could living in an ecovillage – even for just a year – teach us about the meaning of life?
The ecovillage is inherently a utopian ideal, and yet it is also a pathway of exploration that reveals something more to life than the stream of bullshit that passes for reality in our technologically mediated modern society – something purer and more profound, more purposeful.
In proximity to nature and its rhythms, our human essence is exposed with all its spontaneity and relentless growth, vulnerable and wild. And to succumb to an actively regenerative way of life, even for a season, is a choice that propels us into a zone of creative vibrancy unfathomable to those locked into monotonous social mores. Living in an ecovillage requires courage, for it is a risk. It is also worth it.
To learn more about ecovillages and where to find one in your region, visit the Global Ecovillage Network or the Fellowship for Intentional Community.
(Did you know? Friends of DD can respond to and engage with guest contributors like Nicola Trethowan in one click.)
Books & Accessories
How the discovery of cells changed biology & medicine
This sounds like a fascinating book on one of the most important medical discoveries ever made: the fact that the human body is a complex cellular ecosystem. "Filled with writing so vivid, lucid, and suspenseful that complex science becomes thrilling, The Song of the Cell tells the story of how scientists discovered cells, began to understand them, and are now using that knowledge to create new humans."
Digital life beyond the west
I'm exposed to a lot of commentary about how tech trends will affect our future, but very little about how they are perceived in other parts of the world – those parts that are actually home to the majority of internet users. "New-media pundits obsess over online privacy and security, cyberbullying, and revenge p*rn, but do these things really matter in most of the world? The Next Billion Users reveals that many assumptions about Internet use in developing countries are wrong."
Overheard on Mastodon
I'm sorry, but you can't *always* be experiencing a higher volume of calls than average. That's not how averages work.
Food for Thought
Without mentioning it, this short read captures the essence of Hans Rosling's book Factfulness: the fact that many long-term trends are much more positive than what the news convey. I did enjoy and agree with the book (and this short read), albeit both having an almost singularly human-centric perspective on the world. "We sometimes use the phrase 'well-informed' to describe the same kind of person who can be classified as a 'news junkie'. But if you ask them a broader question like: 'What percentage of the world's population lives in extreme poverty?' they're often stumped. That's an indictment of our news industry. If you know the minutiae of day-to-day horse race politics in the 2024 presidential race but lose sight of the bigger picture about the world and its people, are you truly 'well-informed?'"
If you own a cat or dog, you will eventually have to part ways with it. This wonderful essay examines the relationship we have with our pets and why their eventual death should not be considered a terrible event for the animal itself. "Our pets give us the opportunity to think about the value of life and what makes humans and other animals different. We can avoid the invitation, defy their mortality for as long as possible, imagining that cats and dogs are family members alongside brothers and sisters, mothers and fathers. Or we can accept it, taking them as examples of how it is more important to improve the quality of life than its quantity, and marvelling at how the worlds of humans, cats and dogs are radically different yet capable of intermingling." (via)
A nice overview of how our relationship with money, achievement and status is distorting our sense of satisfaction, and how we can change our perspective to get off the hedonic treadmill. "Admiration from those we respect feels understandably gratifying. The esteem of others has a way of making us feel unique and prized. A prestigious social circle, far-reaching influence, and the accolades that come with success can be intoxicating. Social media has strapped a jetpack to this truth by providing the instant gratification of perceived fame and status. Followers, clicks, likes, and shares have become a dark currency that brokers prestige in an endless drip of fleeting notoriety."
Aesthetically Pleasing
Stunning photography transporting you to Tibet and China, by photographer and visual artist Li Ye.
Beautiful visual branding and logo design for Legg, a Brazilian furniture brand.
The 'digital paintings' by German artist Guenter Zimmermann are both enthralling and disturbing. "Digital work is very forgiving. Any mistakes are easily erased and this saves time and paper. Of course, on the other hand the artistic decision is deprived of its radicalism. I would have loved to have seen Vincent van Gogh working on an iPad."
Milieu Grotesque's Boutique is pure elegance – a family with serif and sans-serif versions for small (S), medium (M), and large (L) applications, and tons of glyphs, styles, and weights.
Notable Numbers
A study by the University of Birmingham calculates that cycling schemes can typically achieve benefit-to-cost ratios in the in the range of 5:1 to 19:1, with a single 'cycling city' worth £377 million to the National Health Service in healthcare cost savings.
This extensive study on parenting in America offers some very interesting stats. E.g. some 43% of lower-income parents say being a parent is rewarding all of the time, compared with 34% of middle-income parents and 28% of those with upper incomes.
An Indian factory is recycling cigarette butts into stuffing for soft toys, and has recycled over 300 million cigarette butts from the city streets so far.
Classifieds
Both Are True is absurd, honest comedy delivered through the vulnerable personal essays of Alex Dobrenko: friend to all, father to one, and TV actor + writer to anyone hiring.
Building brands that matter is hard! Galen King works with leaders of purpose-driven DTC brands on Shopify – helping bring clarity to the day-to-day operational challenges of growth.
Creative Wayfinding is a newsletter exploring how to navigate the wilderness between you & your creative potential in a world filled with noise, distractions, and shiny objects.
EU-based, independent, privacy-focused video using a single line of code. Get started at mave.io
Classifieds are paid ads that support DD and are seen by our 43,000 subscribers each week.
The Week in a GIF
Reply or tweet at DD with your favourite GIF and it might get featured here in a future issue.

Key phrases
Older messages
227 / The return to human-scale architecture?
Monday, February 27, 2023
You cannot overestimate the unimportance of practically everything. – Greg McKeown Featured artist: Magdalena Koźlicka Dense Discovery Dense Discovery Welcome to Issue 227! View/share online → I'm
226 / Travelling with the English language bonus
Monday, February 20, 2023
Nothing exists except atoms and empty space. The rest is opinion. – Democritus Featured artist: Augusto Zambonato Dense Discovery Dense Discovery Welcome to Issue 226! View/share online → In the next
225 / Contemplating natural limits and boundaries
Tuesday, February 14, 2023
The ultimate form of preparation is not planning for a specific scenario, but a mindset that can handle uncertainty. – James Clear Featured artist: Liubov Dronova Dense Discovery Dense Discovery
224 / 'What would happen if I do nothing?'
Monday, February 6, 2023
Our greatest fear should not be of failure, but of succeeding at things in life that don't really matter. – Francis Chan Featured artist: Jordan Kay Dense Discovery Dense Discovery Welcome to Issue
Wednesday, February 1, 2023
Dense Discovery Dense Discovery Hello there! Become a Friend → I hope you've been enjoying Dense Discovery. Thanks for being a subscriber! This is my once-a-year email in which I ask for a favour.