Brian Casel - Rebranding my product
| | |
| --- | --- |
| | Hey! Brian Casel here.  As a reminder, you're subscribed to this here newsletter where I share my notes and conversations about products, business and life.. Not into it? You can unsubscribe. |
As I teased in my previous newsletter, I just went public with a major directional shift for my little SaaS product business:

It's name is changing from ZipMessage to Clarityflow.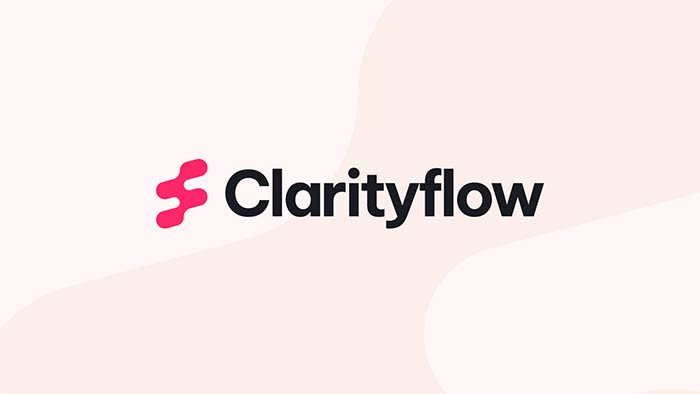 The name change isn't the only thing that's changing.
We'll be launching all new prices in April, and continuing to ship features that make Clarityflow a best-in-class software for coaches.
Since this newsletter is where I share my behind-the-scenes notes, I want to share the story that led to this rebrand.

It's almost a year in the making.  Here we go...
Troubling signs
A year ago I started noticing some troubling signs with my SaaS:


Some churn, some lifers, and everything in between.


Steady volume of signups, but every one looked different and saw our product differently.


Our 1st year growth wasn't continuing…


I needed to get to the bottom of what's going on.
So I spent the Spring & Summer '22 interviewing my customers. A lot of em.  I used the jobs-to-be-done interview approach and documented my learnings (and process) on Twitter at the time.


My first ah-ha moment: Finding my best customer
My first ah-ha moment came quickly:
Of all the customer types that were using my product, coaches were by far best. They saw the most value. They rarely churned. Most importantly, their clients saw just as much value in using our product with their coach as the coach did.
Looking back, I kick myself because I remember seeing this pattern (coaches using our product) from the very start of the business in early 2021. I even considered niching down to coaches from day one, but… I didn't.
That was a mistake.
My second ah-ha: Understanding my customer's problem.

By Fall '22, after many more conversations with coaches, another ah-ha moment appeared:
Coaches kept trying to duct-tape our product alongside 2-3 other tools, but this solution was clunky (at best). Especially for their clients.
The same patterns showed up in every call:
Coaches often store their coaching libraries in couseware products.


Coach's clients need to move from payment, to course to coaching to community, often jumping between 4 tools.
That's a lot of duct tape!
Our unique position
It occurred to me that ZipMessage was uniquely positioned to solve the common coaching workflows I was seeing, because we took a conversations-first approach to our product since day 1.
Here are 4 unique problems our product can solve for coaches. I'm quoting the from the official announcement blog post I published today:
Coaches often keep a library of reusable content such as video lessons, mental models, frameworks, and assessments. In Clarityflow, a coach can be in conversation with a client and hand-select the most relevant items from their library, all within the same conversational flow.
Coaches offer personalized guidance alongside courses. Rather than sending clients to a separate website to access a course or to ask questions, Clarityflow seamlessly combines courses and conversations. Clients can enroll in a personalized course and ask questions, all in the same conversational flow.
Coaches host groups, run cohorts, and offer community. Instead of directing clients to a separate forum or chatroom (which can be clunky at best and a ghost town at worst), Clarityflow allows you to bring client groups together in a branded area where all their conversations for this group or cohort can take place.
Coaches handle payments from clients and grant access accordingly. Some coaches manually invoice their clients, while others sell through one tool but end up inviting their clients to access it through multiple other tools, causing confusion. Clarityflow simplifies this process tremendously by allowing you to take payments directly in the conversational flow. You can sell subscriptions that grant clients access to conversations or a coaching group.


The decision to change our name
Our roadmap's been locked on this coaching direction since late '22.
But I wasn't yet sold on the idea of changing our name.  I felt that changing our name would be too risky. It would be too much extra work. It would be a distraction.
Those things may be true, but by January '23, I came around: This strategy needs the best chance of success. That would require a rebrand.
The project of rebranding
…is kinda insane. And not much fun (to me).
Hours of doomscrolling domain sites and word associations, trying to narrow down a shortlist.
It feels too easy to screw up. Constant second guessing.
Outside opinions, while well-meaning, often aren't helpful.
Instead of circling around a handful of potential name ideas with no end in sight, I set a hard 30-day deadline to settle on whatever my front-runner choice is at that time, and go with that.
By the end of January 2023, I had settled on Clarityflow and purchased the domain.
Checking the boxes

Here's why the name Clarityflow checked all my boxes:
✅ Meaningful to coaches & their clients without using the word "coach".
✅ It fits as a name for a coaching platform in a way that ZipMessage didn't.
✅ I could buy the .com without modifiers like "get", "use", "app", etc.
Back to work…

Today's announcement is just one step in a series of upcoming changes to rollout:
Launching all new pricing in April

Changing domains

Onboarding early-access customers

Launching new marketing projects

Continuing our aggressive product roadmap...
Launching our new website

Come see it at Clarityflow.com!


Currently it's a one-page preview of what's to come at Clarityflow. Soon, we'll be filling out the site with all of our product marketing pages and content.  Then officially redirecting ZipMessage.com to Clarityflow.com
I'm glad to finally have the new name "out there".
Now it's back to work on our roadmap :)
-Brian
@casjam


P.S. If you're a current customer of ZipMessage, or plan to start a subscription before April 2023, you'll get an extended period on that lower price and discounts when upgrading.  In other words, now's a good time to lock in your legacy subscription :) 
🎧 Recently on the Bootstrapped Web Podcast


Today's episode I talk in more detail about the rebrand, what led to this, and where we're going next.  We also talked through the SVB fiasco...
My newsletter is sponsored by, ZipMessage, a product my team and I made for swapping asynchronous messages with clients and co-workers using video, voice, screen or text.  Try it out and let me know what you think!
Key phrases
Older messages
Sunday, March 12, 2023
I'm about to announce something new... How I got here... ‌ ‌ ‌ Hey! Brian Casel here. As a reminder, you're subscribed to this here newsletter where I share my notes and conversations about
Sunday, January 22, 2023
Hiring contractors as a solo founder + We shipped Threads in ZipMessage! ‌ ‌ ‌ Hey! Brian Casel here. As a reminder, you're subscribed to this here newsletter where I share my notes and
Monday, December 19, 2022
Tell me what you're working on! ‌ ‌ ‌ Hey! Brian Casel here. As a reminder, you're subscribed to this here newsletter where I share my notes and conversations about products, business and life.
Sunday, December 11, 2022
Tell me what you're working on! ‌ ‌ ‌ Hey! Brian Casel here. As a reminder, you're subscribed to this here newsletter where I share my notes and conversations about products, business and life.
Sunday, December 4, 2022
Feeling lucky to have found it multiple times… ‌ ‌ ‌ Hey! Brian Casel here. As a reminder, you're subscribed to this here newsletter where I share my notes and conversations about products,