Finimize - 🇬🇧 Britain got bruised
Hi Reader, here's what you need to know for March 23rd in 3:07 minutes.
⏱ Time slips by pretty easily – so you might not have noticed that the UK tax year's drawing to a close pretty soon. Join Bestinvest's Alice Haine for A Guide To Maximizing Your Tax Allowance on April 3rd, and find out how to make the most of your tax-free ISA allowance before the deadline hits. Get your free ticket
Today's big stories
The Fed compromised, announcing a 0.25-percentage-point hike and hinting we're close to the peak

It might be time to start worrying about a "Minsky moment" – Read Now

The UK's inflation data for February showed prices jumped way higher than expected
Treading Carefully
What's Going On Here?
The Federal Reserve (Fed) nudged rates up by 0.25 percentage points on Wednesday.
What Does This Mean?
The Fed usually does its best to signpost coming decisions – so by the time it announces any changes to rates, the market's normally already quizzing its chairman about his next moves. But with three bank failures over the past few weeks, some have pinned the blame on the Fed's fastest-ever rate-hiking schedule – and that meant there was an unusual amount of uncertainty leading up to Wednesday's announcement.

There were calls from some quarters for the Fed to pause hikes, sit back, and watch how the economy would fare. But only a week or so ago, it was an odds-on bet the Fed would jack rates up by 0.5 percentage points. In the end, then, the central bank compromised, with a smaller rate increase and an acknowledgment that bank failures could impact folk's ability to borrow. And that admission might mean this rate rise is its last.
Why Should I Care?
For markets: Move fast and (try not to) break things.
The fastest rate-hiking cycle in the Fed's history was bound to leave some collateral damage. After all, we're not talking chaos theory here: interest rates and banks are closely intertwined. But the Fed could still be vindicated: if a few smallish bank failures are the price the US pays to tame inflation – and if any incoming recession's mild – then the central bank could yet emerge as a hero.

The bigger picture: Data dependent.
The Fed's committed to acting in accordance with the numbers – but the economic figures have been all over the place lately, and that makes depending on the readouts pretty risky. Just look at the UK, where inflation's staged a sudden and unexpected resurgence. So if the data keeps hopping around, maybe it's time for the Fed to rethink its dependency on it – and start being a bit more forward-thinking.

Discover exactly how other investors are investing
Humans are curious creatures: we want to know about others' dating lives, work, and finances.
You'll probably be thrilled about this, then: IG has interviewed hundreds of its very own clients, and found out what they're investing and planning to invest – and their reasons why.
On the whole, IG said its investors are mainly working toward financial freedom, rather than aiming to fund a luxury lifestyle or upgrade their social status.
Some are saving money up for their children's education and family holidays, while younger investors are more focused on building up a deposit for a property.
And as for which investments they're choosing to help them reach those goals – well, you can read about them right here.
Your capital is at risk. The value of shares, ETFs and ETCs can fall as well as rise, which could mean getting back less than you originally put in.
Britain's BoE-ling Point
What's Going On Here?
Inflation's got Britain breaking a sweat, with February's numbers coming in hotter than expected.
What Does This Mean?
Bank of England (BoE) workers were probably trudging to the office after catching a glimpse of the latest UK inflation digits: turns out, prices jumped by 10.4% in February compared to last year, outdoing the 9.9% forecast and reversing the recent cooldown. And core inflation – which leaves out energy costs and all the stuff Brits dig (like food, tobacco, and booze)  – climbed 6.2% (tweet this), also outstripping economists' predictions. A closer look shows there really isn't much to feel warm and fuzzy about: only the annual price hikes for furniture, transport, and recreational activities cooled down in February – everything else outpaced January's numbers.
Why Should I Care?
Zooming out: Give me a break.
When the BoE said inflation would probably near its 2% target by the end of summer, most folks figured that meant the bank would soon hit pause on its rate-hiking moves – or even reverse them. But if scorching inflation digits keep coming, the bank's going to have to toss its medium-term plans out the window and keep jacking up rates. And that could drag the specter of a nasty recession – which the UK seemed to be dodging – back into the spotlight.

For markets: No sure thing.
Sure, British inflation and the US's mini-banking crisis – which has prompted calls for the Federal Reserve (the Fed) to halt rate hikes soon – should see the pound continuing its recent muscle-flexing against the dollar. That'll ease at least some inflation pressure for the import-thirsty UK. But be wary of pinning too many hopes on the ever-changing FX markets: only six months ago, the pound was heading towards parity with the dollar in what seemed like a "one-way bet," but now dollar weakness seems to be the consensus view. The lesson: these things are never as certain as they seem.
"My definition of a free society is a society where it is safe to be unpopular."
– Adlai Stevenson (an American statesman)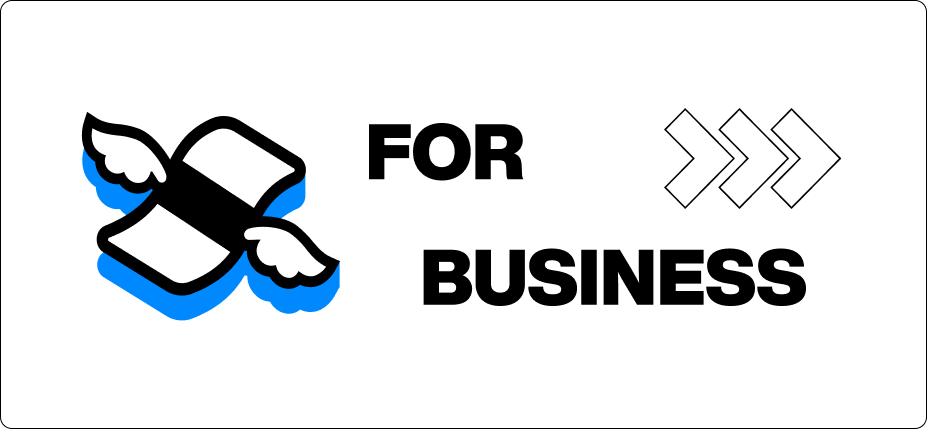 Meet your future community
Let's face it, even the best brands need a little push to reach the right audience.
Our one-million-strong community of modern investors is clever, clued-in, and keen to learn. In short, they're exactly the type of folk you want to reach.
So whether you're an established brand, scaleup, or startup, our promotional campaigns can help you reach the right audience at the right time.
Your tailored campaign will make the most of all the Finimize channels, including live event and Summit showcases, social media blasts, and curated newsletter placements – yup, right here.
Introduce yourself to your future community with Finimize.
Thanks for reading Reader. If you liked today's brief, we'd love for you to share it with a friend.
Key phrases
Older messages
Tuesday, March 21, 2023
JPMorgan rushed to rescue First Republic | Amazon's still slimming down | TOGETHER WITH Hi Reader, here's what you need to know for March 22nd in 3:03 minutes. 🔮 ChatGPT's smart, but it can
📈 The bitcoin bros are laughing now
Monday, March 20, 2023
The Credit Suisse takeover means pain for one group | It's bitcoin's time to shine | TOGETHER WITH Hi Reader, here's what you need to know for March 21st in 3:13 minutes. 👀 When markets get
5️⃣ Five simple steps to size up stocks
Sunday, March 19, 2023
FedEx delivered – and then some | Banks borrowed big from the Fed | TOGETHER WITH Hi Reader, here's what you need to know for March 20th in 3:12 minutes. 💰 Tax-free returns don't come knocking
Thursday, March 16, 2023
The ECB broke banks' hearts | John Lewis lost an utter fortune | TOGETHER WITH Hi Reader, here's what you need to know for March 17th in 3:11 minutes. ☘️ Finimized over a Guinness in The Palace
Thursday, March 16, 2023
China gained momentum | Inditex upset investors | TOGETHER WITH Hi Reader, here's what you need to know for March 16th in 3:11 minutes. 🥛 The UK tax year is about to end, but you can milk some more