theSkimm - Let the moment slip away
Skimm'd while pushing back against the "model minority" stereotype — Check out what we Skimm'd for you today

"Shirtless"
— How one Minnesota state senator apparently logged on to Zoom for a vote. Talk about a 'bare-minimum Monday.'
Top Story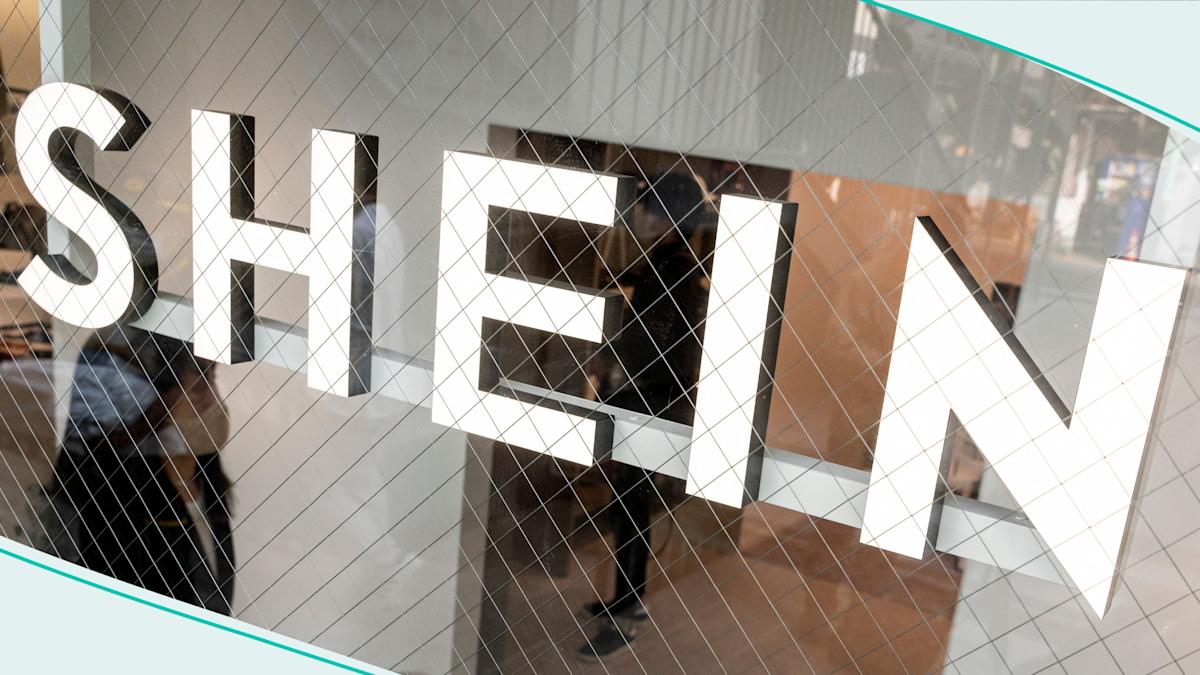 She-out
The Story
Congress is pressing Shein over human rights concerns.
How did all of this unfold?
This week, a bipartisan group of 22 US lawmakers wrote a letter to the SEC. In it, they called on the agency to require the Chinese company to confirm that it doesn't use Uyghur forced labor. Reminder: Last summer, the US banned all imports from the Xinjiang region over forced labor concerns. Since it was founded in 2008, Shein has become a go-to fast fashion app thanks to TikTok and influencers' #Sheinhaul(s). Gen Zers shopping on a budget found the company's low prices especially appealing. Now, lawmakers want the SEC to look behind the seams of Shein's business practices.
Why now?
The gov is checking its shopping cart one more time before Shein is expected to go public later this year. Last month, the US-China Economic and Security Review Commission (USCC) sounded an alarm against Chinese e-commerce sites like Shein and its rival, Temu, after a report found the companies were possibly using forced labor, trade loopholes, or intellectual property theft. This week's letter shows Congress's urgency in taking a closer look at Shein as its popularity climbs in the US. The company, which was valued at $100 billion in 2022, is now worth more than H&M and Zara combined.
Should I put shopping on pause?
You may want to hold on to your mesh bodysuit. It's not clear how Shein produces its clothes. It reportedly has over 6,000 factories in China with most of them located in the southern Guangdong province. A Shein spokesperson said the company doesn't have suppliers in the Xinjiang region, adding it has "zero tolerance" for forced labor. Meanwhile, Congress's push is reigniting the conversation around fast fashion, which critics say contributes to environmental waste.
theSkimm
Inflation has made the cost of everyday purchases go up, but fast fashion tycoons like Shein have made shopping for trendy pieces possible. Now, lawmakers are searching for the real cost behind Shein's garments.
And Also...This
What's got us feeling like 'Mr. Lonely'...
A warning on loneliness. Yesterday, US Surgeon General Vivek Murthy declared loneliness a public health epidemic. Murthy said half of US adults experience loneliness, and that it can be as dangerous as smoking up to 15 cigarettes a day. Research over the years has also found isolation can lead to sleep issues, depression, anxiety, heart disease, stroke, and dementia. The pandemic only exacerbated those problems. Now, in an 82-page advisory, Murthy outlined a framework to repair social connection. It recommends boosting social infrastructures with volunteer organizations, public transportation, and green spaces. It also encourages the gov to track and stop harmful policies, products, and services that further isolate people. However, the advisory — which came during Mental Health Awareness Month — didn't mention whether new federal funding will be allocated to combat the epidemic.
---
Where there are updates…
Texas. Yesterday, officials said they arrested the 38-year-old suspect accused of shooting and killing his five neighbors. Authorities said a tip to the FBI led them to find Francisco Oropeza about 17 miles away from the scene of the killings. His arrest brings an end to a four-day manhunt involving more than 250 law enforcement officers. Officials had been offering an $80,000 reward for info leading to Oropeza's arrest. Immigration officials said, Oropeza, who is from Mexico, had been deported four times. Now, he's being charged with five counts of murder and is being held on a $5 million bond. Authorities are investigating if anyone helped him avoid the police after the massacre.
---
What's pulling a red card…
FIFA. Earlier this week, FIFA's president warned the Women's World Cup will not be televised in five European countries unless broadcasters meet demands. Gianni Infantino said broadcasters from the UK, Spain, Italy, Germany, and France only offered FIFA $1 to $10 million for the rights to broadcast the women's games this year. It's a big difference from the $100 to $200 million offered for the men's World Cup. Now, Infantino says the current offers are a "slap in the face" for women all around the world, especially since more than 1 billion viewers tuned in to the 2019 Women's World Cup. He's calling on broadcasters to beef up their spending or risk losing the women's games when the tournament kicks off in July.
---
What people are watching…
Sudan. Yesterday, the two sides fighting for the country's control reportedly agreed to a seven-day ceasefire. Since the conflict began last month, at least 500 people have died, Western countries including the US have evacuated embassies, and humanitarian aid has been put on pause. It all comes as the UN predicted that more than 800,000 people could be forced to flee Sudan due to the conflict. Now, many hope this new ceasefire — set to begin tomorrow — will last as many in the country face food and water shortages.
---
What's giving its regards to Broadway…
---
Who's feeling like the only girl in the world...
Forward this to a friend. Click here.
Mother's Day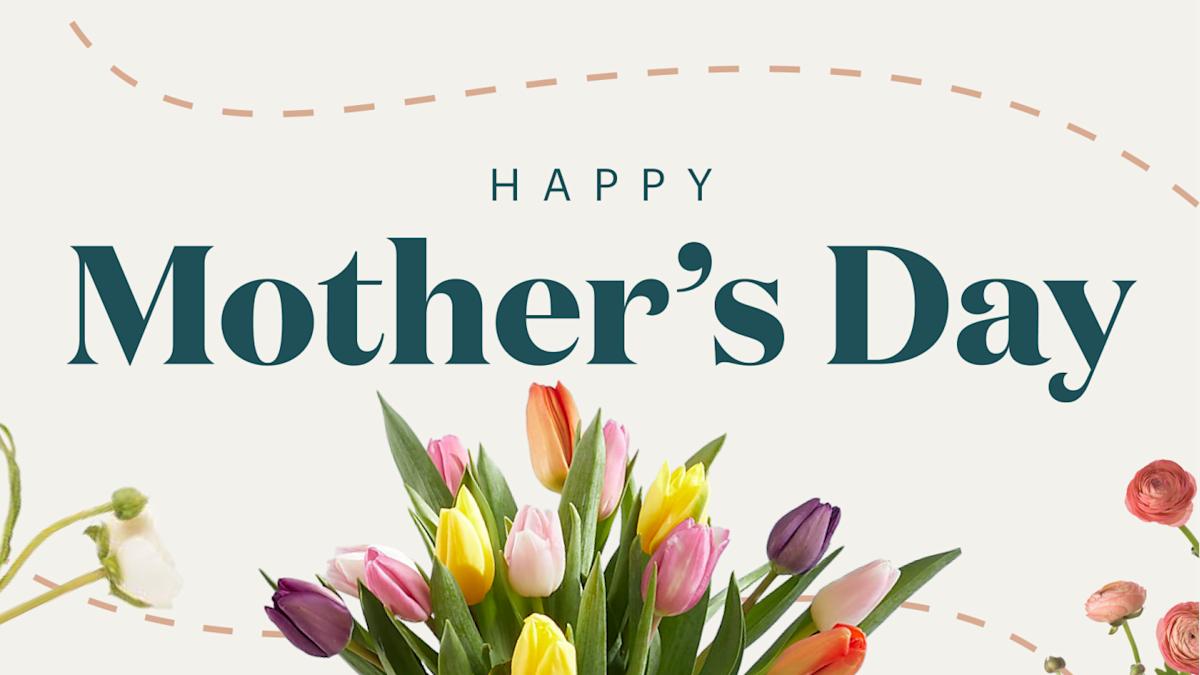 A gentle reminder that Mother's Day is less than two weeks away. If you're still searching for the perfect gift, let us be of service. Spoil her with…

Here are today's recs to help you live a smarter life…
1. A nighttime moisturizer your face won't wanna sleep without.
This super-charged dream cream works the graveyard shift to get you brighter, smoother, more hydrated skin. Bonus: Its blend of chamomile, lavender, and rose is oh-so-calming. Plus Skimm'rs get a free† full-sized tube with code SKIMM.*
---
2. Celeb-loved, HQ'r-approved sneakers that are so comfy, you'll wanna wear them all summer long.
Whether you're hitting the beach, the park, or just running errands, these B-corp certified sneaks are here for it. The best part? Skimm'rs get 20% off.*
---
3. A sunrise alarm that helps you tap into your circadian rhythm.
Rude awakenings? Never heard of 'em, thanks to this bedside companion. It's got over 30 science-backed sounds to help you catch better Zzz's. And wake up feeling refreshed.*
---
4. A spring sale your kitchen — and wallet — will appreciate.
Score up to 25% off bundles, $160 off this four-piece, do-it-all cookware set, $35 off the Always Pan 2.0, and up to 20% off everything else from this IG-famous brand through May 15.*
Psst...looking for more discounts on brands Skimm'rs love? Check out all of our exclusive promo codes here.
†Just pay shipping and handling.
Skimm'rs
We like to celebrate the wins, big and small. Let us know how your friends, neighbors, coworkers (and yes, even you) are making career moves, checking off goals, or making an impact in the community.
A well-deserved adventure…Christina G (PA). She and the team at GEEO work to provide underserved teachers the opportunity to travel over the summer with grants and scholarships.
(Some) Birthdays…theSkimm's Macy Alcido (NY), theSkimm's Nida Kiani (NY), Nicole Butz (WI), Claire Pan (NY), Caitlin Latta (CA), Caitlin Locke (MD), Anna Morgan (TX), Rachel Parker (OH), Laurette Puhlmann (CA), Britten Brenner Stenson (WI), Tracy Hines (TX), Brittany Parks (AL), Holly Minchin (NC), Gabrielle Sawyer (OH), Brittany Parks (AL), Alexandra Missan (FL)
PS: Paging all members of theSkimm. Reach out here for a chance to be featured.
Skimm'd by: Melanie De Lima, Anacaona Rodriguez Martinez, Chantal Vaca, Maria del Carmen Corpus, and Mariza Smajlaj
---
Photos by Richard A. Brooks / AFP via Getty Images, Brand Partners
Design by theSkimm
---
*PS: This is a sponsored post.
Want to wake up with us every morning?
---
---
Skimm'd something we missed? skimmthis@theSkimm.com
Issues? help@theSkimm.com
See our full sponsor agreement | Update Your Preferences or Unsubscribe
---
Copyright (c) 2023 theSkimm, All rights reserved.
TheSkimm, Daily Skimm, and all Skimm-based marks are trademarks or registered trademarks of TheSkimm, Inc.
50 West 23rd Street, Suite 5B, New York, NY 10010
Key phrases
Older messages
Tuesday, May 2, 2023
Skimm'd with a thoughtful Mother's Day gift — Check out what we Skimm'd for you today May 2, 2023 Subscribe Read in browser Daily Skimm Header Image Together with Massage Envy Skimm'd
Daily Skimm: Hello, is it me you're looking for?
Monday, May 1, 2023
Skimm'd from the edge of our seats — Check out what we Skimm'd for you today May 1, 2023 Subscribe Read in browser Daily Skimm A Small Light Together with National Geographic Skimm'd from
The Brooklinen Birthday Sale is here
Saturday, April 29, 2023
Brring, brring — sound the Brooklinen alarm. From April 25–May 8, help your favorite brand celebrate nine years with 25% off sitewide. theSkimm Brooklinen Birthday Sale Brooklinen Birthday Sale Brring,
Daily Skimm Weekend: A bowl of goodies at our reach
Saturday, April 29, 2023
Skimm'd with chic wedding outfits — Check out what we Skimm'd for you today April 29, 2023 Subscribe Read in browser Daily Skimm WEEKEND Header Image Skimm'd with chic wedding outfits "