Better Sheets - Feeling Stuck?
You use Google Sheets, right?
Hi!
I'm Andrew, if we haven't met yet. I'm the resident Google Sheets Wizard at BetterSheets.co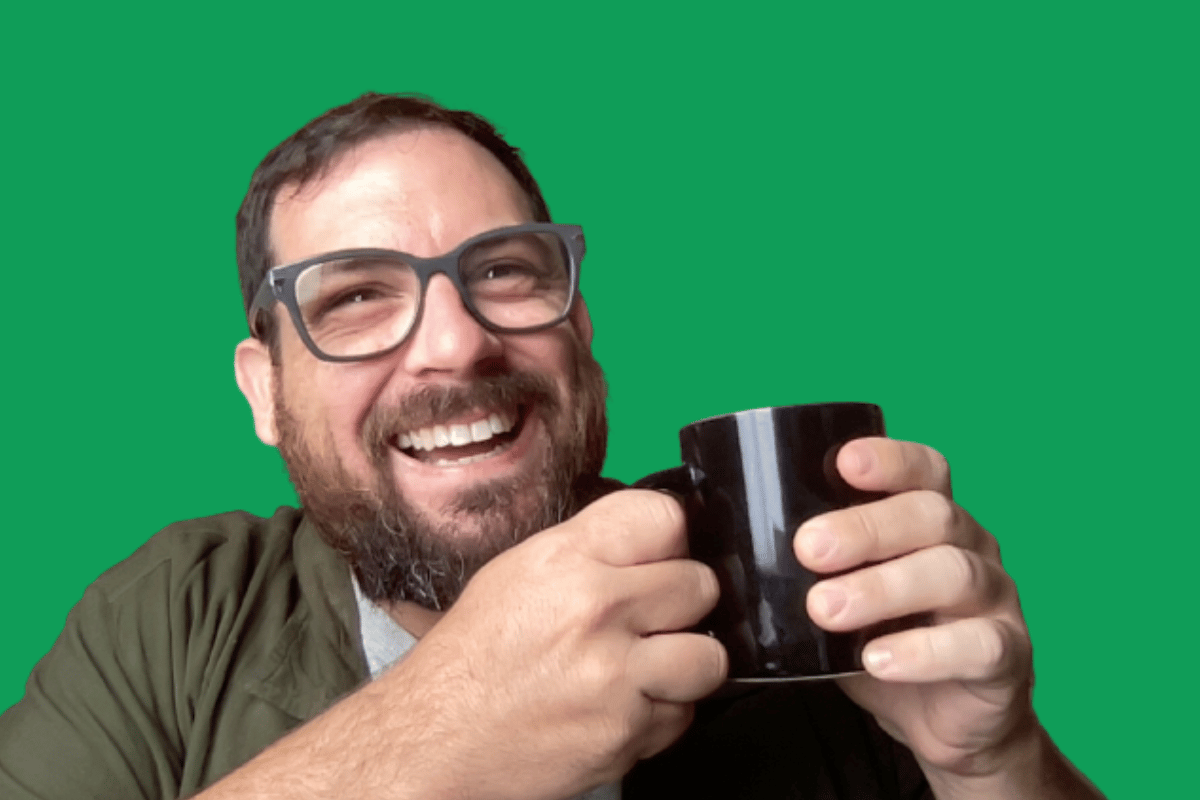 Honestly, it's just me here, making tutorials, creating templates, building tools. I have help from time to time with a little bit of design (to have more perspectives on a template), or some Ruby on Rails development (to build the Better Sheets site).
I've been coding Apps Script for almost 10 years. And I think it honestly changed my life for the better.
But I whole heartedly know the feeling of being stuck. I was stuck learning how to program ( javascript, python, ruby on rails ) and I have been stuck myself in Apps Script. Trying to get this darn foolish machine to do what I want it to do it, when I want it to do it! < Insert Expletives Here >
I won't let that feeling of hopelessness, being alone, and being stuck, get to you. You're not alone.
Never Get Stuck
The whole purpose of Better sheets is to make sure you don't ever get stuck, ever.
If you're stuck on what Google Sheets can do, I'll inspire you with Great Sheets.
If you're stuck that your sheets just are crummy, I'll show you a better design.
if you're trying to learn to code, I'll help you from understanding basic programming to holding your hand while you deploy web apps.
But that's not all.
More Choices
There's far more ways to help than just show you, in a video. For one thing I've update every video with a transcript. A member asked for that, and now it's done. (btw, if you find a video without a transcript, just let me know and I'll add it)
Another thing is that just watching someone else do something is not enough.
I've created a workbook to get you unstuck with the For Loop in Apps Script. One of the most daunting parts of programming, is now a fun capture the flag game. With hints, if you don't quite get it. And solutions if you literally are hitting your head against the wall and want to just see the damn answer that gosh darn error! I know what you're feeling.
Every time I have an error I have to google the darn thing. Well in this tutorial we walk through all kinds of errors, or lack of messages that can be so darn confusing!
More Than Advice
Just taking the advice I share, is also not enough.
In some past tutorials I've offered a new way to do Google Sheets. Decrease the contrast of your background and your text so you don't get so many headaches. I can't solve the problem of Brad always editing the wrong tab. But if you're spending 8-10 hours in sheets, I guarantee doing this will make your sheets feel fresh and new.
And now it's just one click away Sheet Styles​
I've made 3 more Google Sheet add-ons that help you make Better Sheets.
My Promise To You
I promise, that if you're stuck I'll help.
I'm helping members every single day. I've built Better Sheets into a comprehensive platform for learning how to do better at Google Sheets, and not just learn, but actually do better.
You Can Get Everything
And you can get everything, with one payment and never pay again. Other courses might offer each course individually. I do that too. But one thing that's special about Better Sheets is you can get it at one price and get everything I put out as well. Not just all 331 Tutorials that exist now, but ever tutorial, course, template, and tool, I make.
In total all the courses, videos, templates, and tools add up to $1,097 dollars. That's what exists now. But there's always more courses coming, and more tutorials every month. Spreadsheet Automation 101 is available on Udemy for $99 and Adventures in AI course is available for $199.
The price of the All Access Everything Included Lifetime Membership, will be going up to $199 in a couple days. Get it now for $149 at AppSumo only for the next couple of days.
Hope to see you soon, as a lifetime member!
Lifetime members get every tutorial, template, and tool. And they also get notified first.
Did you see the VislCalc I released on April 1st? Better Sheets members knew about it earlier that week!
Members get both a design walkthrough as well as an Apps Script walkthrough. Instead of just seeing it, and being like "okay cool".
They get to go deep inside and understand the apps script much more. Learn the machinations of how it's made.
And understand Google Sheets a little bit more.
🧠 Get 1% Better at Google Sheets Every Day​
-Andrew

Key phrases
Older messages
Wednesday, May 3, 2023
Hello, my fellow Google Sheets User, Wanted to inform you that at the end of the week there's an unstoppable event! The price increase of Better Sheets on Appsumo. While you're getting over
50 Ways to Say "I Do Google Sheets"
Wednesday, April 19, 2023
How do you say "I know Google Sheets"? It might be a silly question but it's an important one if you're putting "Google Sheets" as a skill on your LinkedIn, on your CV, in
Resurrected 40-year-old Spreadsheet Technology
Saturday, April 1, 2023
It's April 1st, 2023. Just about 43 and a half years since the release of VisiCalc. visicalc returns. ​ Originally released October 17th 1979. VisiCalc was a core part of the product offering of
Saturday, April 1, 2023
Big Announcement today from Better Sheets: I'm done with Google Sheets. More details on YouTube → No More Google Sheets Tricks​ TL;DR I've given up Google Sheets and resurrected VisiCalc. The
Wednesday, March 29, 2023
Hello, Are you hyped up on AI too? I just released a new course the combines AI and Google Sheets. ​Adventures in AI teaches you how to access the OpenAI API, and creates some projects to show you