Foundr - Which of these do you want for free?
Hi ,
Get any of our 11 premium Foundr programs absolutely free…
When you take advantage of our Buy 1 Get 1 Free Mother's Day Sale!
If you want to quickly build your dream business while everyone else is worried about a pending recession or waiting for the elusive "perfect time" to start…
You can use the best deal to save money on proven business building frameworks, and replace your full-time income fast.
Just like how Kristy did…
Choose any of the courses below for free:
START & SCALE YOUR ONLINE STORE 
Shopify Build-A-Business winner and 4x multi-million dollar founder Gretta van Riel gives you her exact step-by-step formula for launching million-dollar ecommerce brands from scratch.
From being featured by Oprah, Tim Ferriss, named a Forbes 30-Under-30, and having million-dollar days, Gretta is as legit as they come.
With over 20,000+ students and countless case studies, this course will help you create a profitable ecommerce business no matter your experience level.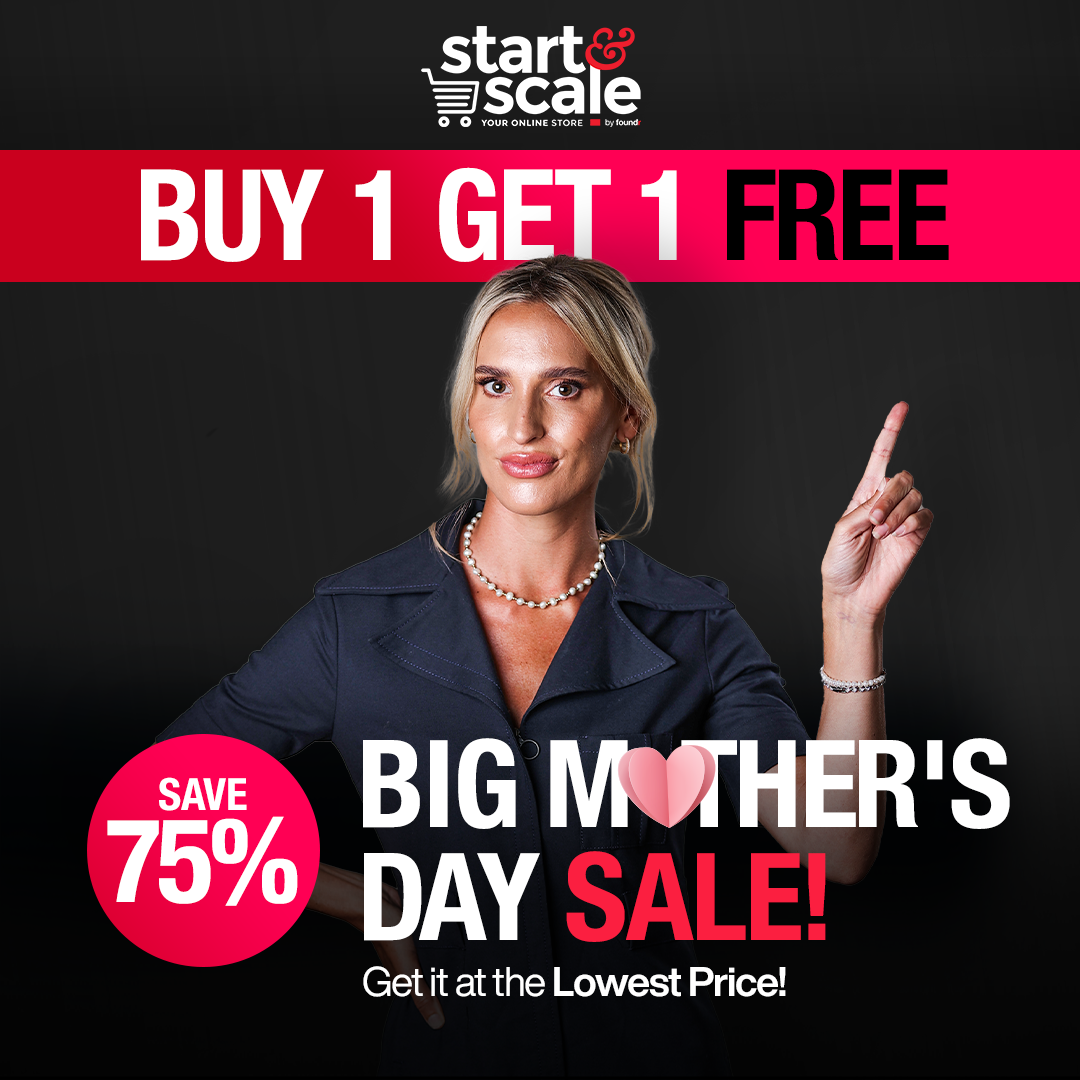 Click here to see Start & Scale course details.
INSTAGRAM DOMINATION
Using what we call the "Instagram Domination Method" helped take us from zero to more than 3.5M followers while adding 500 to 1,000 and more new followers every single day.
It's been used to help an aesthetician go from 300 to 10k followers, a marketing strategist go from 500 to more than 12k, and even help a lifestyle blogger grow her account to over 200,000 followers in just two years!
It's updated and contains the latest strategies for growing a highly engaged group of followers for any kind of business or niche.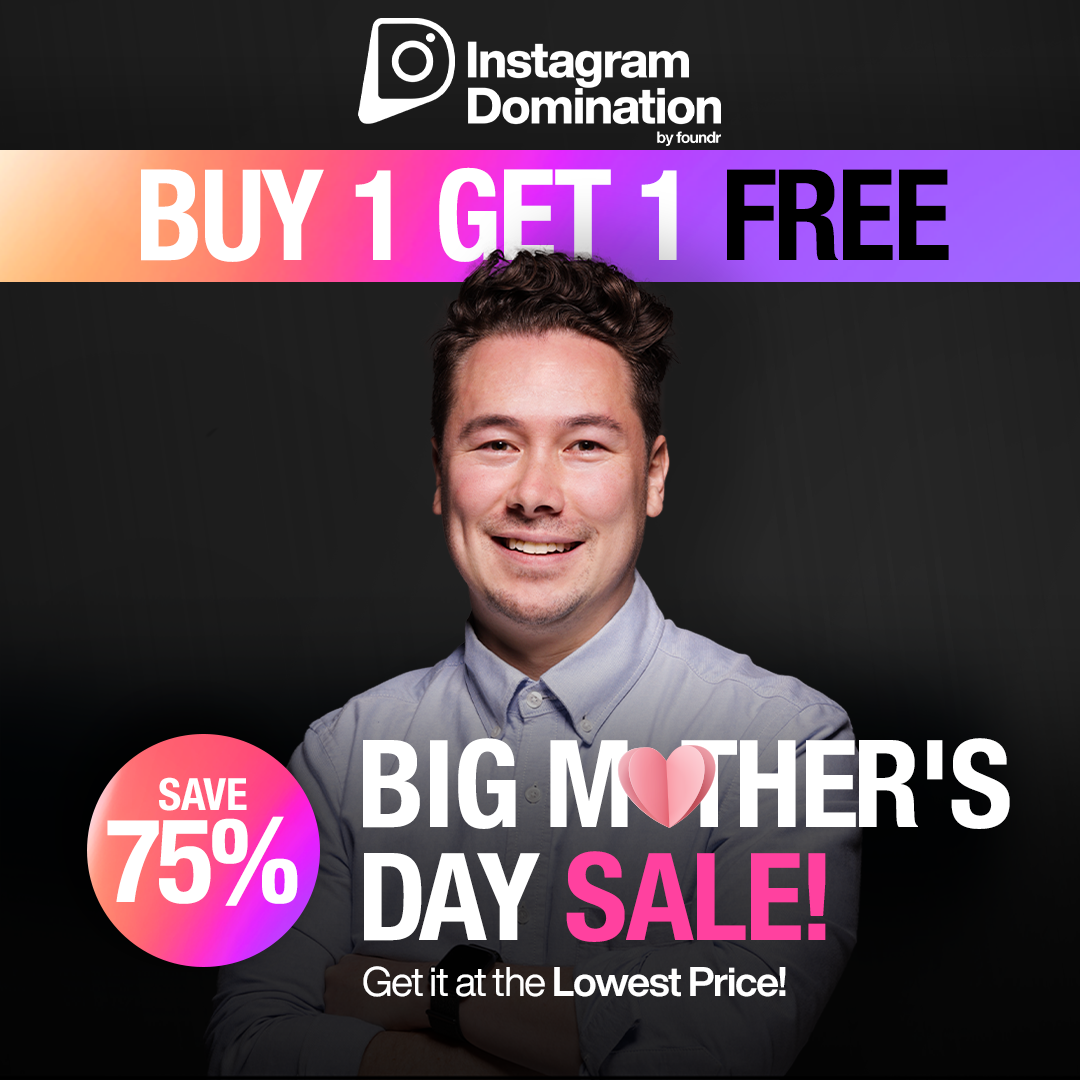 Click here to see Instagram Domination course details.
HOW TO RUN FACEBOOK ADS
$100M spend on Facebook ads, 150+ different businesses, 1 proven formula. That's the insane resume of one of the world's most renown Facebook advertisers, Nick Shackelford.
Nick's methodology has been so wildly effective that Facebook has done 3 separate case studies on how he's able to do what he does!
If you want an easy-to-follow Facebook ads strategy that works for any business or budget, no matter the algorithm change…this course is for you.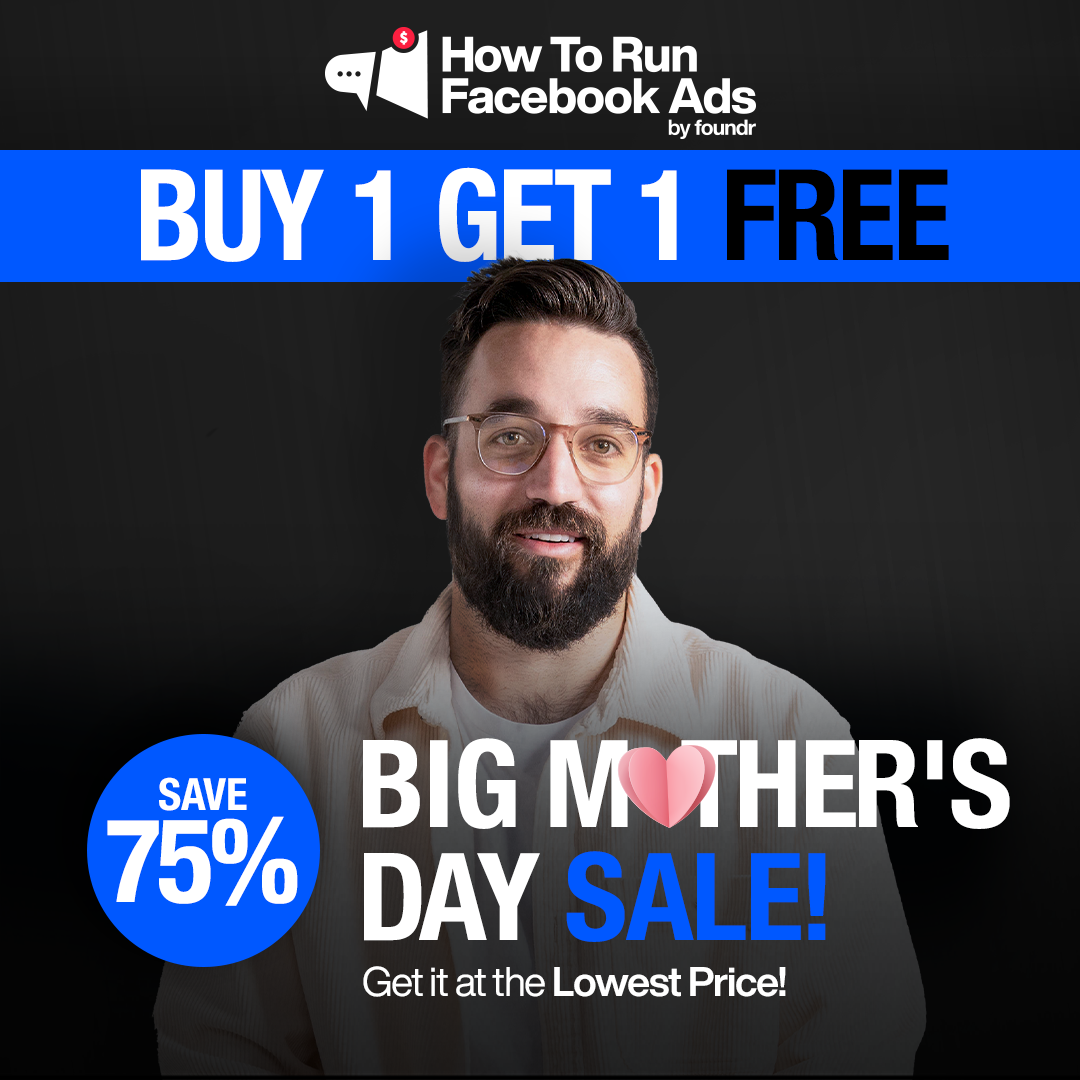 Click here to see Facebook Ads course details.
HOW TO MASTER YOUTUBE ADS
Tommie Powers is referred to as the "OG" of YouTube advertising as he started running them way back in 2012! He's now spent well over $30M just on YouTube ads alone.
He helped take Organifi from $0 to $30M in 3 years and his ads have generated well over $500M in revenue for his clients and partners.
If you want to finally crack YouTube ads and learn from the same person who taught Alex Becker, Dean Graziosi and countless others… check this out.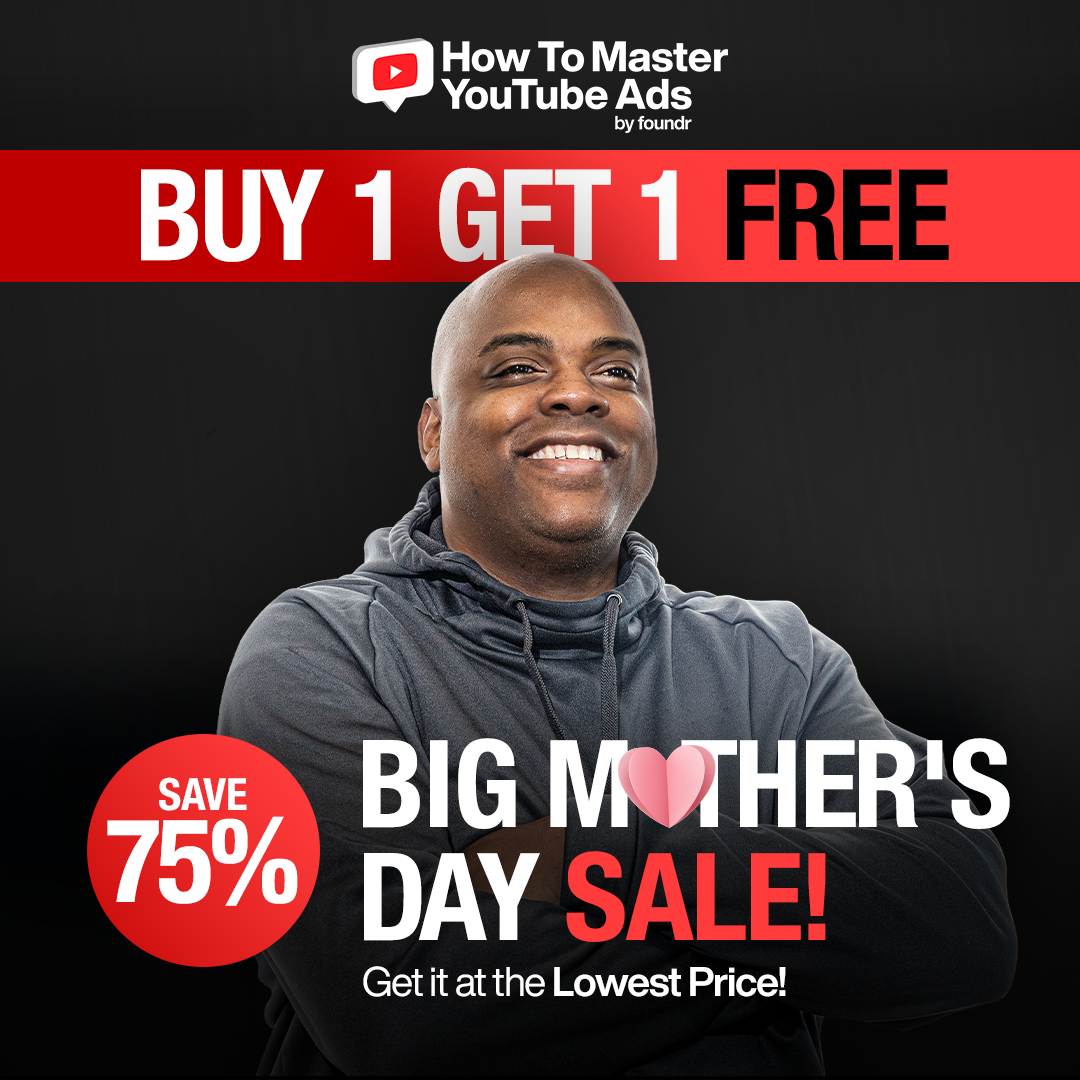 Click here to see YouTube Ads course details.
INFINITE INCOME ON AMAZON
Melisa Vong has started, scaled, and sold 2x multi-million dollar brands on Amazon while generating more than $20,000,000 in sales.
In this course you'll get her step-by-step framework that took her from "never done this before" Amazon entrepreneur, to launching a completely new and unknown product which did $30,000 in its first month and $1,000,000 in its first year!
If you want to learn how to sell on Amazon and use a proven process that builds "a brand you can sell"...this course is worth a look.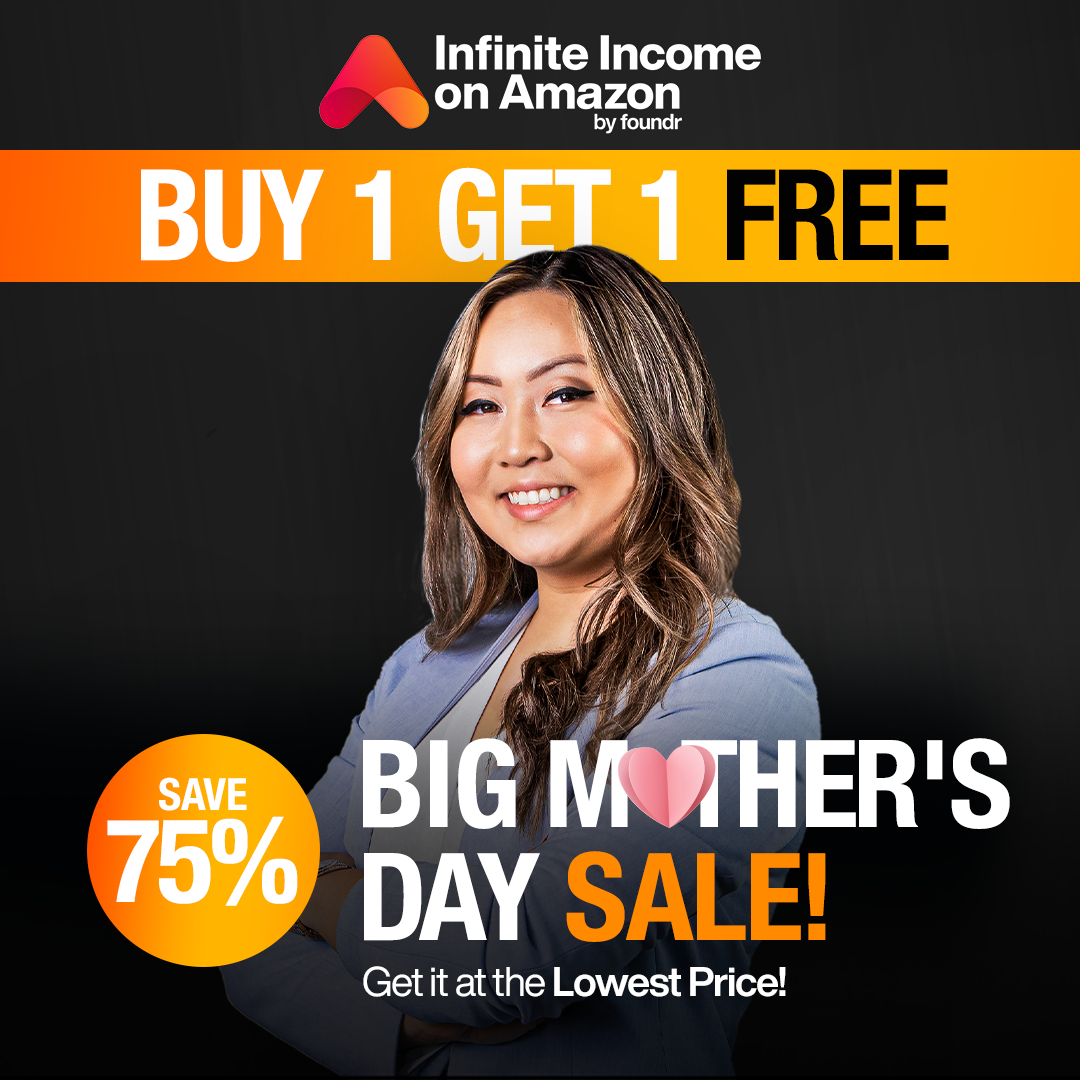 Click here to see Infinite Income on Amazon course details.
RAPID COURSE FORMULA
This course contains the exact roadmap our team has used to create 100 different online courses and build a multi-million dollar company from scratch!
If you have special skills or a unique message and want to turn it into a 2nd income stream, or you have an existing business and are looking for new ways to add even more value to your community…
This program gives you everything you need to quickly create profitable online courses on a shoestring budget.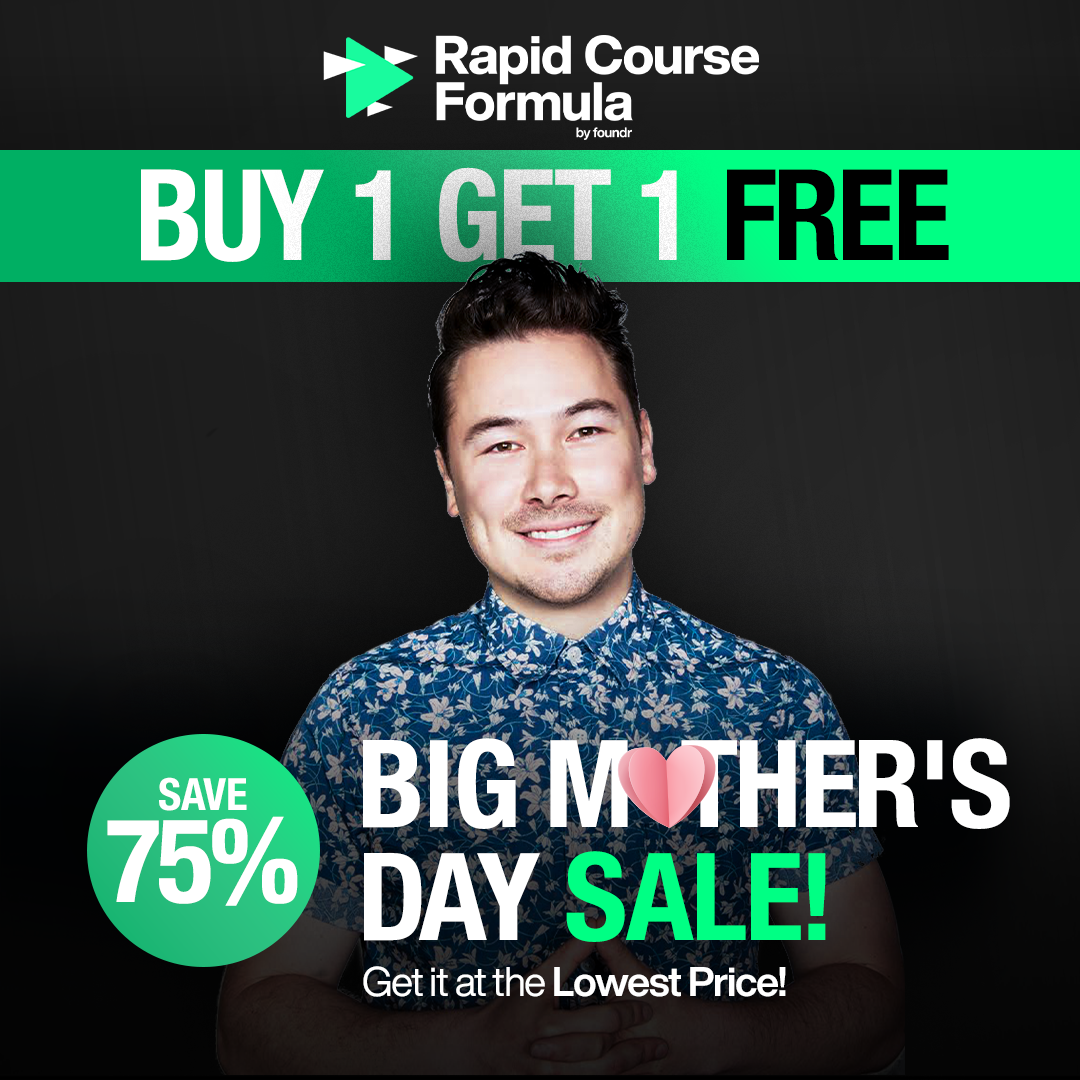 Click here to see Rapid Course Formula course details.
HOW TO RUN TIKTOK ADS
Leverage the decade's newest marketing trend: short-form videos. And TikTok happens to be the king of it all. This course reveals a step-by-step proven framework to creating TikTok ads that sell while emulating the look and feel of organic posts.
Learn how to reach the fastest-growing new audience online to quickly grow your business, increase your sales, and get your ad performance back on track.
Click here to see TikTok Ads course details.
FIND YOUR DREAM CLIENTS
Are you a coach, consultant, service provider or even an Ecommerce business owner looking for retail or wholesale partnerships? Learn how to meet 10-20 highly qualified leads every week almost free with AJ Cassata's smart outreach system.
Costs next to nothing to use and works without you needing ads, marketing experience, a social media presence, or even an email list.
Click here to see Find Your Dream Clients course details.
IGNITE YOUR DIGITAL AGENCY
Learn how to go from a "one person shop" to starting your own highly profitable digital agency. Award winning agency owner Dee Deng will show you how to create a sustainable business on your terms with just one funnel and 2-3 lighthouse clients.
Go from feeling overworked and underpaid, to being a business owner with no ceiling on what's possible for you!
Click here to see Ignite Your Digital Agency details.
ECOMMERCE MASTERS
We've brought in 5 world class ecommerce founders to do a deep dive into their very own "scaling superpower" to get your ecommerce store to the million-dollar mark, all in one 9-hour monster course!
If you have an existing ecommerce store that's already making sales, we genuinely believe this might be the easiest way to scale. Just apply the "5 core-driver" method detailed in this course.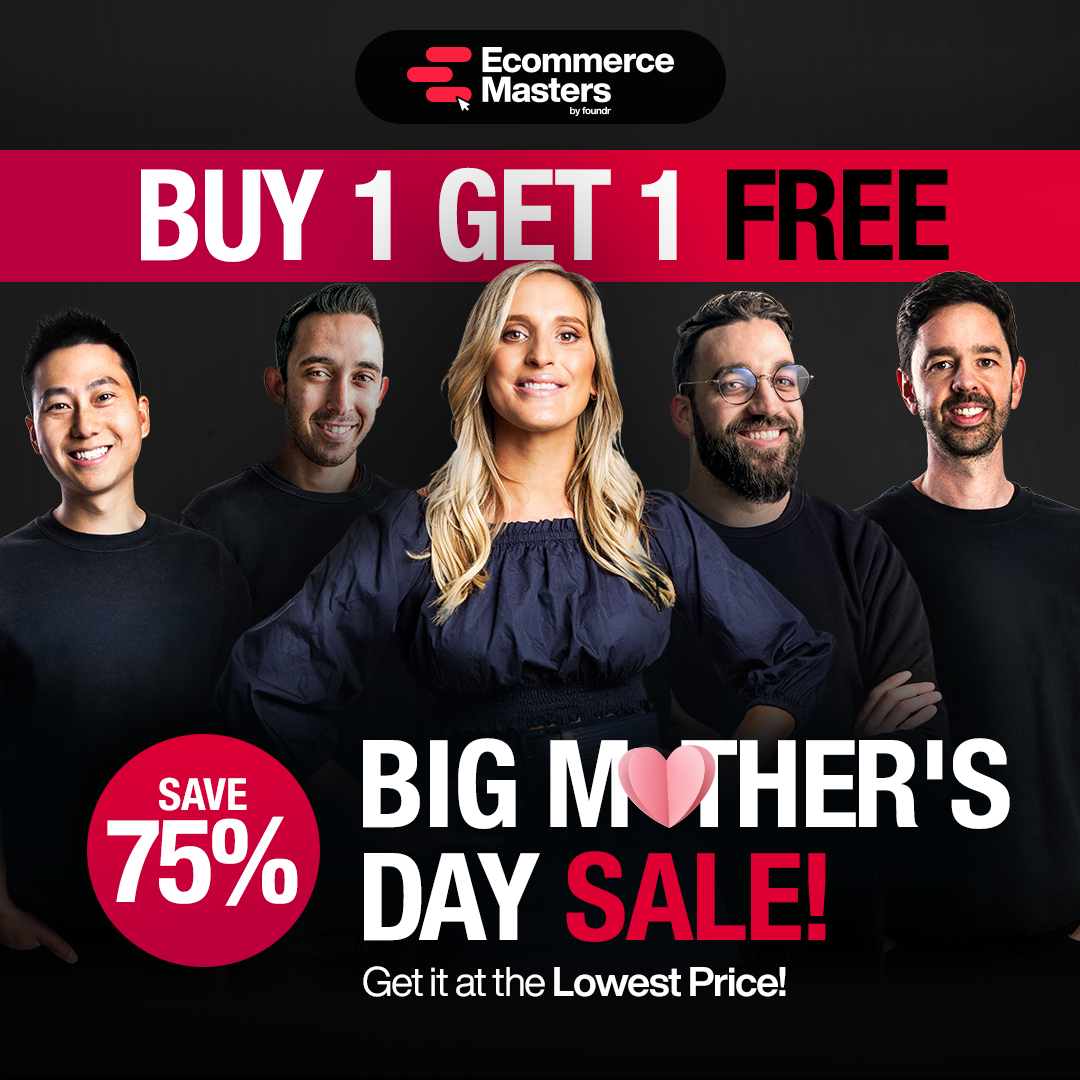 Click here to see Ecommerce Masters course details.
THE PRODUCT SOURCING BLUEPRINT
Kian Golzari has sourced over 2,500 different products, helping brands like Google, Amazon, The Olympics, Procter & Gamble, and countless others. He's one of the world's leading sourcing experts and an invaluable resource for ecommerce entrepreneurs. 
In Product Sourcing Blueprint, you get his detailed, step-by-step, proven blueprint that'll help you source any Ecom product, and get the best price and payment terms possible! Enough to gain an edge in the marketplace!
Click here to see The Product Sourcing Blueprint course details.
This Mother's Day Sale…
Is your chance to save 75% OFF our industry-leading courses…
And get a second course of your choosing absolutely free!
Some of these courses have helped thousands change their lives for good…
Now you're getting two for far less than the price of one.
Alicia wanted to be an entrepreneur but she didn't know where to start. After implementing what she learned from just one of our instructors, she went from making $0 to $60,000 in her first year and then started living her dream lifestyle as an entrepreneur making $120,000 in her second year.
That's the power of focused learning through one of our courses.

But now, for Mother's day, you get to save 75% and get 2 for the price of one!
P.P.S. If you're not interested to hear about this offer, click here and we will only send you relevant entrepreneurial content.
Key phrases
Older messages
❤️ Yours now: limited time bonus!
Saturday, May 6, 2023
Only for Mother's day week Hi , It's baaaackkk! This was one of the most popular deals we ever made and many of you have been constantly asking us to re-release it as you missed out last time.
Friday, May 5, 2023
special mother's day message Hi , Flowers, gifts and a nice brunch. That's how most people celebrate Mother's day. If you're a mom (or dad, for that matter), you know these things don
Thursday, May 4, 2023
This special sale is ending… Hi , This is the last email we're sending you about this special 75% off YouTube ads offer. After this the price triples back to normal. As a quick reminder: You're
⏰ Ending Tonight: YouTube Ads Sale
Thursday, May 4, 2023
Save over $1500 for next 12 hours Hi , For just 12 more hours, you can get a 75% discount on our wildly popular How To Master YouTube Ads program led by advertising legend Tommie Powers. Invest $1.36 a
Thursday, May 4, 2023
75% off + free coaching call Hi , Quick reminder that there's just 24 hours left to learn from legendary YouTube advertiser Tommie Powers and have him help you scale your business faster with high-