Debt ceiling deal ignores Social Security's serious funding woes
| | | |
| --- | --- | --- |
| US Edition - Today's top story: Getting Social Security on a more stable path is hard but essential – 2 experts suggest a way forward View in browser | | US Edition | 1 June 2023 |
Top headlines
​Lead story
Americans worried about the impact of a U.S. default awoke to some good news as the House of Representatives managed to pass a deal to raise the debt ceiling, moving it one step closer to passage. Negotiations over the agreement, which suspends the debt ceiling for two years in exchange for some spending caps and other policy changes, have been fraught since the beginning, and the deal may still fall apart before the June 5 deadline.
This plan, which is meant to reduce federal spending, didn't even touch the largest budget item: Social Security. Consuming about 1 in 5 dollars that the U.S. government spends, the retirement and disability program was placed off-limits months ago by Republicans themselves, who deemed it too politically risky to touch.
But Social Security is in serious trouble, and the need for Congress to do something about it is urgent, write Andrew Rettenmaier and Dennis W. Jansen, Texas A&M University economists who study the program. Based on current projections, Social Security will be able to cover only 77% of benefits by 2034, leading to "a sudden and dramatic benefit cut [that] would anger a lot of voters," they note.
"Unfortunately, the actions necessary now to avoid it – like raising taxes or cutting benefits – aren't getting serious consideration today," they write. "But we believe there are strategies that could work."
[Sign up here for our Understanding AI series – four emails delivered over the course of a week.]
Emily Schwartz Greco

Philanthropy + Nonprofits Editor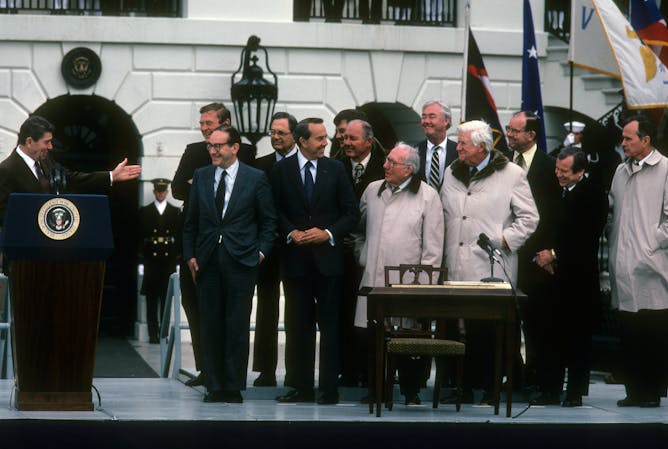 If Congress and the White House fail to take action, Social Security beneficiaries would see a sudden 23% cut in their monthly checks in 2034.
Politics + Society
The news media spent a lot of time reporting on how much progressive Democrats and conservative Republicans didn't like the debt ceiling deal. But centrists had enough votes to pass it in the House.

A fire killed 38 migrants in a Mexico detention facility in March 2023. A sociologist's conversations with migrants show that they had a common response to this news – a deep sense of grief.

Former enslaved persons have never received a dime for their labor. Nor have their descendants received reparations for the legacy of slavery. Should the descendants be paid? By whom and how much?
Economy + Business
Despite China's economic power, the yuan lags as a major global currency. Here's why current US interest rates and sanctions on Russia may change that.
Environment + Energy
We've blown past the safe and just limit for vital Earth systems, from climate change to the biosphere and the use of fertilisers and freshwater. For humans to thrive means living in safe limits

Current forecasts suggest a warm tropical Pacific will be interfering with what could otherwise be a ferocious Atlantic hurricane season.

One of the most damaging invasive species in the oceans has breached a major barrier – the Amazon-Orinoco river plume – and is spreading along Brazil's coast. Scientists are trying to catch up.
Health + Medicine
Anti-obesity medications are becoming the go-to treatment for weight loss. But drugs alone may not provide the same benefits as lifestyle choices like exercise and a healthy diet.
Ethics + Religion
LGBTQ rights are not the main issue bringing Israeli protesters to the streets, but they do symbolize the country's stark divide.
Arts + Culture
Latino characters have traditionally been underrepresented in mainstream comics. But Spider-Man's backstory makes him the perfect superhero to be recast as a minority.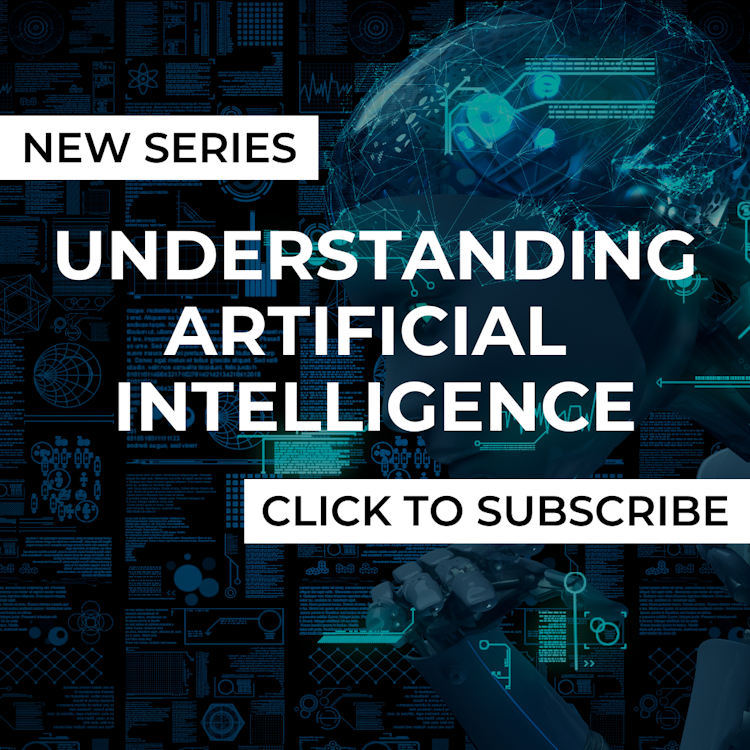 Key phrases
Older messages
How to engage with someone you disagree with
Wednesday, May 31, 2023
+ Latin hip-hop mixes pain and faith with demands for change ‌ ‌ ‌ ‌ ‌ ‌ ‌ ‌ ‌ ‌ ‌ ‌ ‌ ‌ ‌ ‌ ‌ ‌ ‌ ‌ ‌ ‌ ‌ ‌ ‌ ‌ ‌ ‌ ‌ ‌ ‌ ‌ ‌ ‌ ‌ ‌ ‌ ‌ ‌ ‌ ‌ ‌ ‌ ‌ ‌ ‌ ‌ ‌ ‌ ‌ ‌ ‌ ‌ ‌ ‌ ‌ ‌ ‌ ‌ ‌ ‌ ‌ ‌ ‌ ‌ ‌ ‌ ‌ ‌ ‌
Was the debt ceiling fight worth it?
Tuesday, May 30, 2023
+ how to raise a spelling bee champion ‌ ‌ ‌ ‌ ‌ ‌ ‌ ‌ ‌ ‌ ‌ ‌ ‌ ‌ ‌ ‌ ‌ ‌ ‌ ‌ ‌ ‌ ‌ ‌ ‌ ‌ ‌ ‌ ‌ ‌ ‌ ‌ ‌ ‌ ‌ ‌ ‌ ‌ ‌ ‌ ‌ ‌ ‌ ‌ ‌ ‌ ‌ ‌ ‌ ‌ ‌ ‌ ‌ ‌ ‌ ‌ ‌ ‌ ‌ ‌ ‌ ‌ ‌ ‌ ‌ ‌ ‌ ‌ ‌ ‌ ‌ ‌ ‌ ‌ ‌ ‌ ‌ ‌ ‌ ‌ ‌
Voters want Congress to make a deal
Saturday, May 27, 2023
+ new series: Understanding AI ‌ ‌ ‌ ‌ ‌ ‌ ‌ ‌ ‌ ‌ ‌ ‌ ‌ ‌ ‌ ‌ ‌ ‌ ‌ ‌ ‌ ‌ ‌ ‌ ‌ ‌ ‌ ‌ ‌ ‌ ‌ ‌ ‌ ‌ ‌ ‌ ‌ ‌ ‌ ‌ ‌ ‌ ‌ ‌ ‌ ‌ ‌ ‌ ‌ ‌ ‌ ‌ ‌ ‌ ‌ ‌ ‌ ‌ ‌ ‌ ‌ ‌ ‌ ‌ ‌ ‌ ‌ ‌ ‌ ‌ ‌ ‌ ‌ ‌ ‌ ‌ ‌ ‌ ‌ ‌ ‌ ‌ ‌ ‌ ‌
Relentless mockery of Biden and Trump comes at a price
Friday, May 26, 2023
+ are we missing early hunters' gut instincts? ‌ ‌ ‌ ‌ ‌ ‌ ‌ ‌ ‌ ‌ ‌ ‌ ‌ ‌ ‌ ‌ ‌ ‌ ‌ ‌ ‌ ‌ ‌ ‌ ‌ ‌ ‌ ‌ ‌ ‌ ‌ ‌ ‌ ‌ ‌ ‌ ‌ ‌ ‌ ‌ ‌ ‌ ‌ ‌ ‌ ‌ ‌ ‌ ‌ ‌ ‌ ‌ ‌ ‌ ‌ ‌ ‌ ‌ ‌ ‌ ‌ ‌ ‌ ‌ ‌ ‌ ‌ ‌ ‌ ‌ ‌ ‌ ‌ ‌ ‌