Bloomberg - Evening Briefing - Back to inflation
With America's debt limit drama and its potential for triggering a catastrophic default in the rearview mirror, we return to your regular scheduled programming—the global battle against inflation. When (and how) will central banks declare some measure of victory over price surges and stop (or even reverse) more than a year of tightening? The Federal Reserve says it's notched some progress and that the US economy is cooling down. But the job market hasn't cracked, with payrolls still surging. At the same time, however, a household survey showed a rise in joblessness. That mixed bag, one would think, might cement the Fed's perceived inclination to pause interest-rate hikes this month—were it not for a third, critical piece of data. The number of unfilled jobs in the US unexpectedly jumped to more than 10 million. In Europe meanwhile, underlying inflation dipped by more than expected and global food costs fell to their lowest in two years, raising hopes that prices on market shelves are coming under control. Elsewhere, some observers say the screws might not be tight enough just yet. Mexico's central bank said it anticipated a prolonged stretch of restrictive monetary policy to get inflation there back to target. Back in the US, the Fed's coming decision could be seen in terms of the lesser of two evils. "Better to risk a deep economic recession," Bill Dudley writes in Bloomberg Opinion, "than out-of-control inflation."
What you'll want to read this weekend
Did anyone "win" the debt ceiling fight? US President Joe Biden may have come out ahead despite some sniping from the left, given the economic consequences of a default and thus his chances for reelection in 2024. It also burnished his reputation for bipartisan dealmaking, one of the big promises of his 2020 campaign. For his part, Kevin McCarthy declared victory in his effort to force a deal, perhaps cementing his current role with many in his party. However, he was accused by a few of the same far-right Republicans who put him in the Speaker chair of capitulating, and may yet face a leadership challenge. Here's how the deal came together.
With all the chatter about artificial intelligence replacing workers, Wall Street is busy experimenting with how the technology can generate profit. Deutsche Bank is using it to scan wealthy client portfolios; ING is screening for potential defaulters; and hedge funds are using it to speed up mundane tasks. Nvidia, the world's most valuable chipmaker, unveiled a new batch of products and services tied to AI, including a supercomputer platform to help tech companies create successors to ChatGPT. "Agile companies will take advantage of AI and boost their position," Nvidia Chief Executive Officer Jensen Huang predicted. "Companies less so will perish."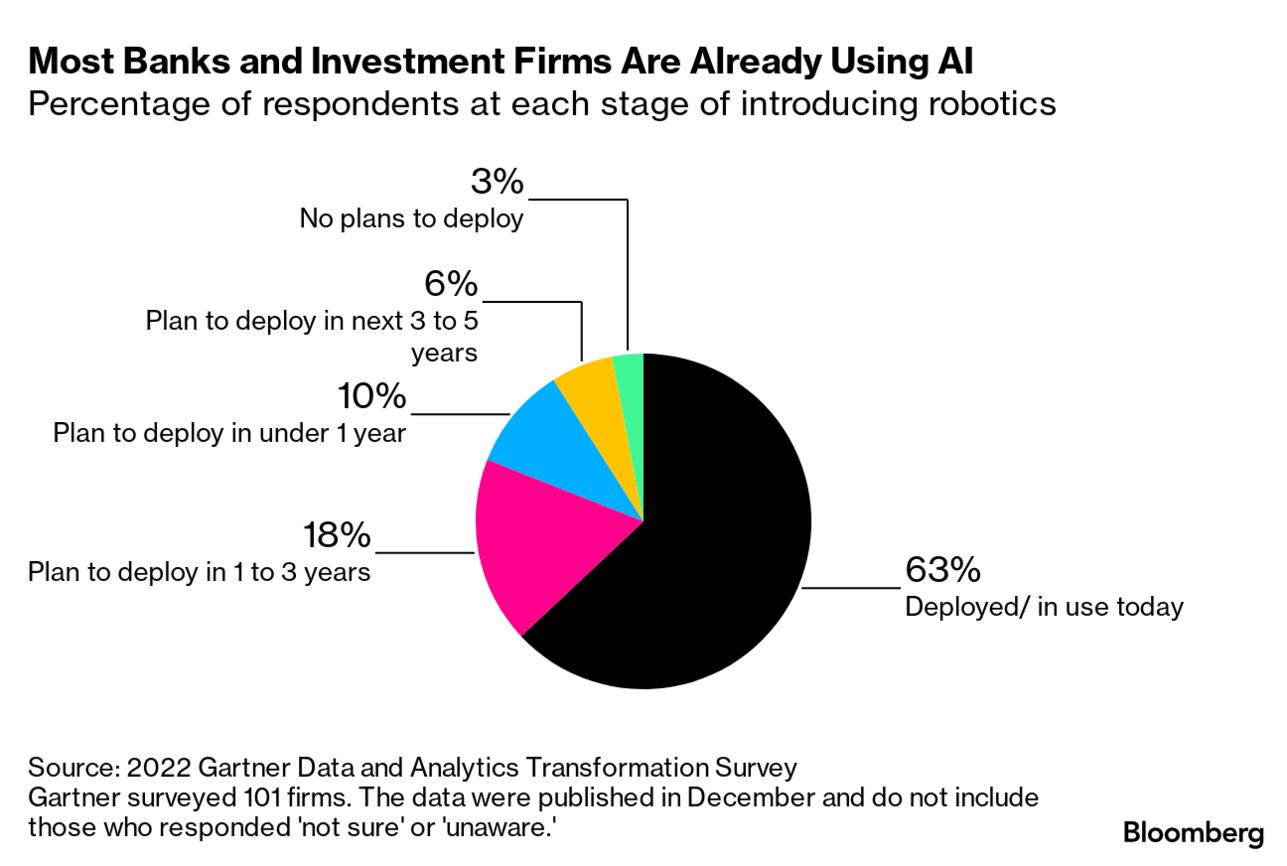 JPMorgan CEO Jamie Dimon, whose life after banking might include public office, is visiting Taiwan after wrapping up a high-profile trip to China. Dimon is jetting around Asia amid heightened US-China tensions and just as the Shangri-La Dialogue gets underway. Property developer Ross Perot Jr., son of the late 1996 US presidential candidate, warned of a looming real estate recession if banks don't start lending again.
China is drilling a 10,000-meter (32,808 feet) hole in its oil-rich Xinjiang region. The project is to provide data on the Earth's internal structure while testing deep underground-drilling technologies. Taiwan, as it faces increasingly provocative statements and military moves by Beijing, says it wants to accelerate plans to make the island more resilient to sabotage and breakdowns of its digital infrastructure. 
Few spots in the world rival New Zealand for spectacular natural beauty, peace and quiet, and unique adventures. Beyond the country's serene landscapes, though, you'll find world-class dining, new and spectacular five-star hotels, a thriving fashion and arts scene, and cool cafes and cocktail bars aplenty. Here are 21 reasons to visit now. Monthly Swiss watch exports to the US declined for the first time in more than two years, after the pandemic pushed sales to records. Vintage pickup trucks, originally built as workhorses for working class folks, are having a moment. In the first quarter of this year, the average sale price of a classic pickup (built before 2000) hit $45,030, up 33% over the previous quarter.
What you'll need to know next week
Tyler and Cameron Winklevoss went all in on Bitcoin more than a decade ago, enduring its ups and downs. But issues around the billionaire twins' Gemini crypto exchange keep piling up, and a recent pivot abroad may be the clearest sign yet of a company trying to stay relevant after losing money, goodwill and employees.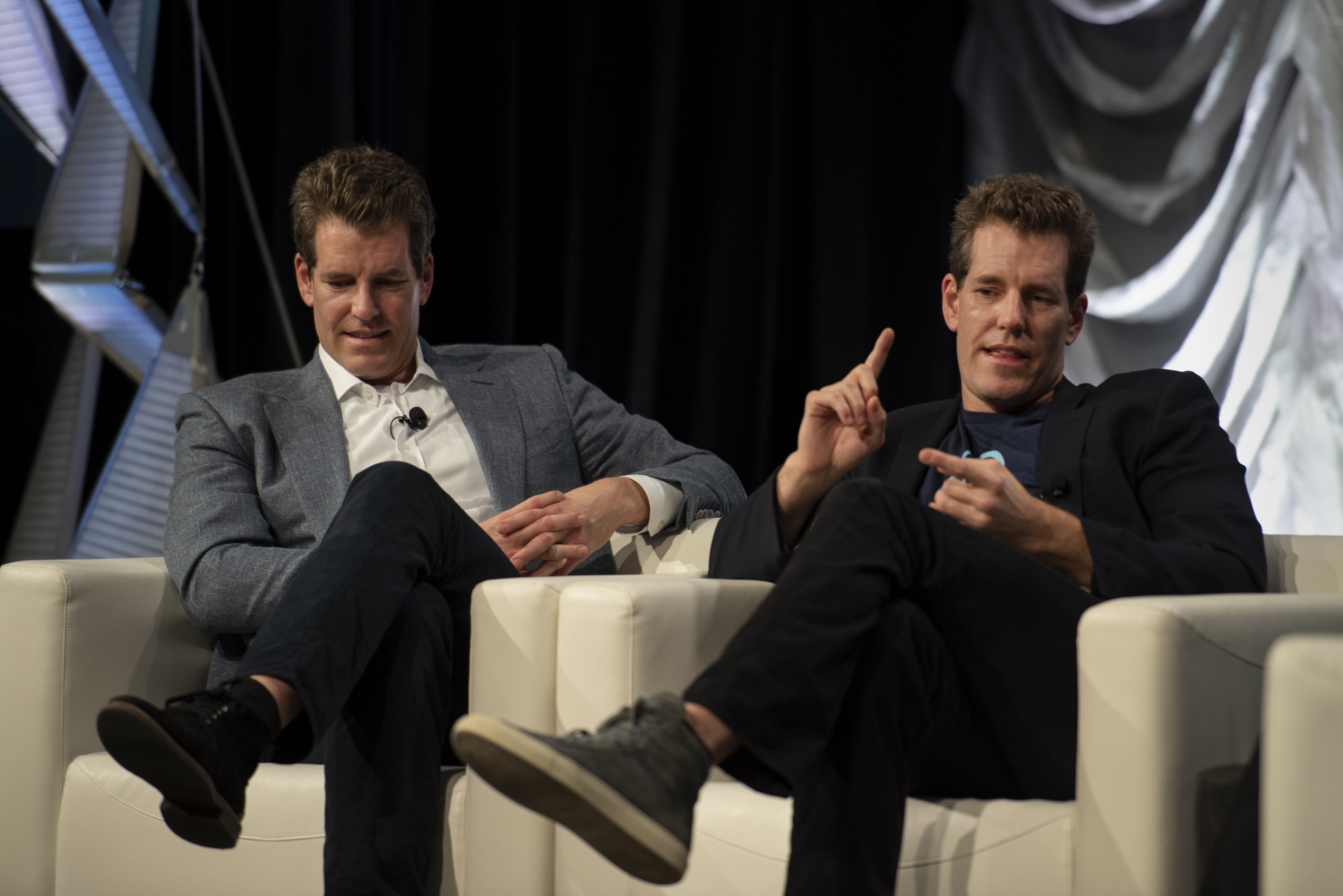 Cameron Winklevoss, right, and Tyler Winklevoss. The SEC is suing their Gemini crypto exchange as part of a 
crackdown on the industry
.
Photographer: Callaghan O'Hare/Bloomberg
Get Bloomberg's Evening Briefing: If you were forwarded this newsletter, sign up here to get it every Saturday, along with Bloomberg's Evening Briefing, our flagship daily report on the biggest global news.
The Bloomberg Sustainable Business Summits return to London on June 28 and Singapore July 26. Join us in person or virtually for programs featuring solutions-driven discussions convening business leaders and investors to drive innovation while scaling best practices in sustainable business and finance. Speakers include leaders from AIA, Allbirds, Nissan, Temasek, Unilever, Virgin Atlantic and many more. Register now to secure your spot in London and Singapore.
Like getting this newsletter? Subscribe to Bloomberg.com for unlimited access to trusted, data-driven journalism and subscriber-only insights.
Before it's here, it's on the Bloomberg Terminal. Find out more about how the Terminal delivers information and analysis that financial professionals can't find anywhere else. Learn more.
Want to sponsor this newsletter? Get in touch here.
Key phrases
Older messages
Friday, June 2, 2023
Bloomberg Evening Briefing View in browser Bloomberg All around the world, a backlash is brewing against the hegemony of the US dollar. Brazil and China recently struck a deal to settle trade in their
Thursday, June 1, 2023
Bloomberg Evening Briefing View in browser Bloomberg Deutsche Bank is using artificial intelligence to scan wealthy client portfolios. ING Group is screening for potential defaulters. JPMorgan is
Wednesday, May 31, 2023
Bloomberg Evening Briefing View in browser Bloomberg The US Federal Reserve may still be telegraphing a pause in its inflation-fighting rate-hike campaign, but a US economy that hasn't stopped
Tuesday, May 30, 2023
Bloomberg Evening Briefing View in browser Bloomberg The White House has been trying to sell Democrats (including some skeptical progressives) on a proposed debt-limit deal hatched with Republicans who
Saturday, May 27, 2023
Bloomberg Weekend Reading View in browser Bloomberg A debt limit deal seems near, and just days before the full faith and credit of the US would be placed in question for the first time in the