Your 5-min read: Give me five margaritas
Skimm'd with a story that made us smile — Check out what we Skimm'd for you today

"It's cheesesteak time"
— Ed Sheeran, learning how to make the Philly classic for fans. Wiz we were there.
Top Story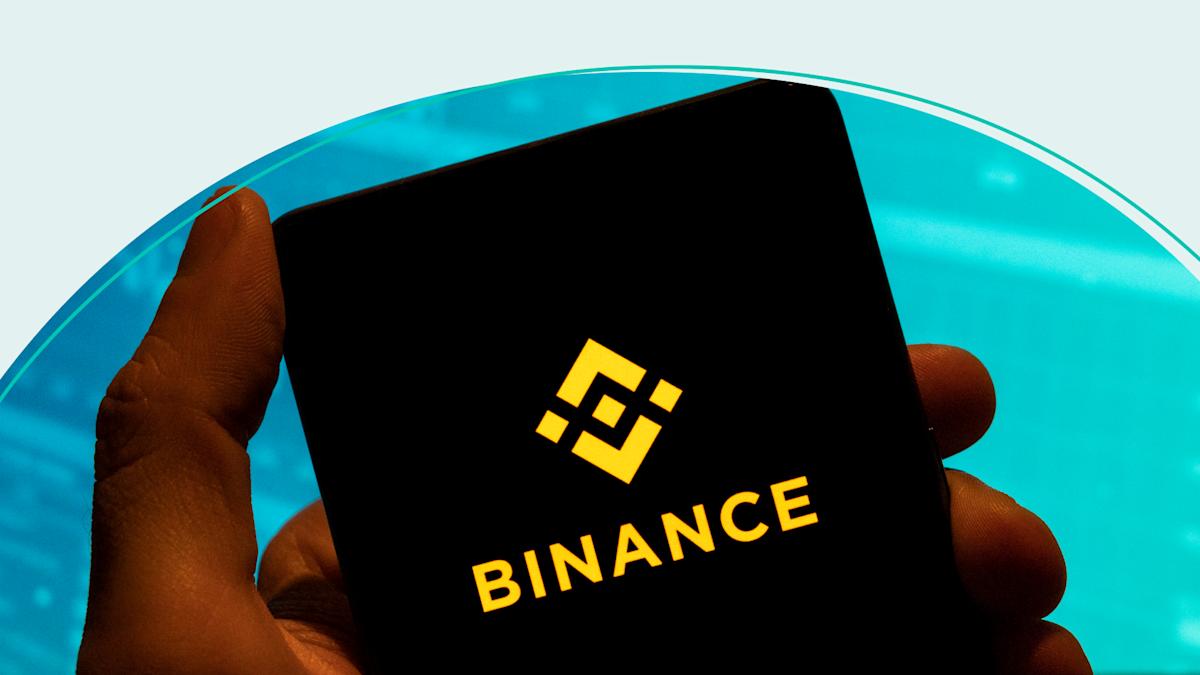 Binance
The Story
The SEC is coming for Binance.
Why?
Yesterday, the Securities and Exchange Commission sued the world's largest crypto exchange. The SEC filed 13 charges against the exchange and its founder, CEO Changpeng Zhao, for its "extensive web of deception." The SEC alleged that Binance misled investors, manipulated the market, and mishandled customer funds. It's the second time this year that Binance is feeling the heat from federal regulators — and the latest crackdown on the nearly $1 trillion crypto market since FTX's collapse.
Go on.
The SEC said that Binance, its US-affiliate exchange Binance.US, and its CEO illegally offered and sold securities through unregistered exchanges. The SEC also accused them of using Sigma Chain, a trading firm owned and controlled by Zhao, to engage in "manipulative trading" to artificially inflate trading volumes. As for the misleading claim, the SEC said that Binance and Zhao moved some customer funds to Merit Peak — a third-party firm also owned by Zhao — and mixed them with Binance funds.
How's Binance responding?
The company called the case "misguided" and promised to fight back "vigorously." Binance also said it had been in talks with regulators to reach a negotiated settlement. The SEC said that the suit "begins the process" of holding Zhao and Binance accountable. The lawsuit took the crypto world for a ride. Bitcoin, the world's most popular crypto asset, dipped over 5% after the news. Binance's own crypto dropped nearly 10%.
theSkimm
Between FTX and Binance, federal regulators are looking for ways to keep crypto giants in check. Now, the latest charges against a crypto leader has the industry reeling.
And Also...This
What could have safer treatments…
Menopause symptoms. Yesterday, researchers in Canada reported hormone patches and creams used to alleviate symptoms could lower blood pressure risk compared to pills. Women most commonly use estrogen and progestin combination pills to relieve menopause symptoms. Now, after examining more than 112,000 health records of women ages 45 and older, researchers found women who took estrogen pills (like Cenestin and Enjuvia) had a 14% higher risk of developing high blood pressure than those using skin patches or creams. The North American Menopausal Society said it recommends using transdermal hormone therapy for women with risk factors to minimize the possibility of high blood pressure.
---
Who's pressed…
Prince Harry. Today, he's set to take the stand amid a years-long battle with Mirror Group Newspapers, a publisher that owns multiple British tabloids. Harry is accusing the tabloid of illegally hacking his cellphone and obtaining private info nearly a decade ago. Now, Harry is set to be the first high-ranking member of the British royal family to appear as a witness in court in 130 years. His lawyers say "every facet" of the prince's life was in the papers. Meanwhile, one lawyer for the tabloid says there's "no evidence" to support Harry was hacked.
---
What people are talking about…
A plane crash. Yesterday, authorities confirmed that four people, including the pilot, died after a small private plane crashed in rural Virginia, near Washington, DC. The sonic boom heard coming from F-16 fighter jets chasing the small plane that crossed into restricted airspace caused panic among some DC residents. Authorities are still investigating the cause and will look into when the pilot became unresponsive. A leading GOP donor confirmed two of his family members are among the victims.
---
Who's joining the (crowded) party…
Former VP Mike Pence. Yesterday, Pence filed paperwork to enter the 2024 presidential election in what's expected to be a packed primary. As job recommendations go, Pence isn't expected to be on former President Trump's good side considering the rocky relationship that came after the Jan 6 insurrection.
---
Who people are remembering...
Anna Shay. Yesterday, the "Bling Empire" heiress died unexpectedly at 62 from a stroke.
---
What's going big on VR…
---
Who has a new picture to burn…
Forward this to a friend. Click here.

Here are today's recs to help you live a smarter life…
1. A credit card that takes things up a notch.*
Apple Card gives you up to 3% unlimited Daily Cash back on every purchase, and now you can open a high-yield Savings account where that Daily Cash can grow at 10x the national average APY.†
---
2. A nighttime moisturizer your face won't wanna sleep without.
This super-charged dream cream works the graveyard shift to get you brighter, smoother, more hydrated skin. Bonus: Its blend of chamomile, lavender, and rose is oh-so-calming. Plus Skimm'rs get a free‡ full-sized tube with code SKIMM.*
---
3. A therapist who fits into your life.
Emphasis on you. BetterHelp matches you with a licensed therapist in as little as 48 hours. Schedule your first session via video or phone — you call the shots. PS: Skimmr's save $50 with code SKIMM.*
---
4. The best summer knits and crochets, from hats to cover-ups.
PSA: You don't have to cast aside your favorite knits just because it's hot out. Instead, add a few more to your collection.
Psst...looking for more discounts on brands Skimm'rs love? Check out all of our exclusive promo codes here.
Skimm'rs
We like to celebrate the wins, big and small. Let us know how your friends, neighbors, coworkers (and yes, even you) are making career moves, checking off goals, or making an impact in the community.
Put a stamp on it…Brigid G (FL). She's running a "Postcard Fun Experience" where participants get six weeks of mail with fun ideas to add to their life. Check it out.
(Some) Birthdays…Eric Miller (CA), Sarah Smith (TX), Carlos De Sousa (CA), Shalei Holway (NY), Brianna Persons (MD), Luma Bashmi (CA), Katie Michael (MD), Raewyn Sangari (CA), Delaney Carroll (TX), Nadia Doutcheva (WI), Michelle Kelm (MN), Mendy Haskin (OK), Amy Musgrave (NE), Jen Tydlaska (CA), Olivia Sherman (SC)
PS: Paging all members of theSkimm. Reach out here for a chance to be featured.
Skimm'd by: Rashaan Ayesh, Melanie De Lima, Anacaona Rodriguez Martinez, Chantal Vaca, and Mariza Smajlaj
---
Photos by SOPA Images/Contributor via Getty Images, Brand Partners
Design by theSkimm
Subject Line: "One Margarita" by Angel Laketa Moore
---
*PS: This is a sponsored post.
†Terms apply. Savings provided by Goldman Sachs Bank USA. Member FDIC.
‡Just pay shipping and handling.
Want to wake up with us every morning?
---
---

Skimm'd something we missed? skimmthis@theSkimm.com
Issues? help@theSkimm.com
See our full sponsor agreement | Update Your Preferences or Unsubscribe
---
Copyright (c) 2023 theSkimm, All rights reserved.
TheSkimm, Daily Skimm, and all Skimm-based marks are trademarks or registered trademarks of TheSkimm, Inc.
53 West 23rd Street, 8th Floor, New York, NY 10010
Key phrases
Older messages
Monday, June 5, 2023
Dads are the greatest. To celebrate them on their big day, we rounded up our favorite gifts. Cue the happy tears. theSkimm June 5, 2023 Read in browser Father's Day Gifting 2023 Check out our gift
Every word you say is like a warm cuddle
Monday, June 5, 2023
Skimm'd with laundry tips — Check out what we Skimm'd for you today June 5, 2023 Subscribe Read in browser Daily Skimm Skimm'd with laundry tips "Embarrassing" — Drake after his credit card
Weekend: Gardenias floating through daydreams
Sunday, June 4, 2023
Skimm'd with summer knitwear — Check out what we Skimm'd for you today June 4, 2023 Subscribe Read in browser Daily Skimm WEEKEND Header Image Skimm'd with summer knitwear "It makes me feel
Weekend: Come ride with me to the distant shore
Saturday, June 3, 2023
Skimm'd with sunscreen recommendations — Check out what we Skimm'd for you today June 3, 2023 Subscribe Read in browser Daily Skimm WEEKEND Header Image Skimm'd with sunscreen
So are you like a cow or a dalmatian?
Friday, June 2, 2023
Skimm'd with thoughtful wedding gifts — Check out what we Skimm'd for you today June 2, 2023 Subscribe Read in browser Daily Skimm Skimm'd with thoughtful wedding gifts "Psammophile" — What