Bloomberg - Evening Briefing - The soft-landing scenario
The US economy keeps plowing ahead despite all those predictions that the Federal Reserve's rate-hike campaign would trigger a downturn. Indeed, talk of a recession among perpetual skeptics is even petering out. The gross domestic product picked up steam in the second quarter, key inflation measures continue to cool, consumer spending is rising and the labor market remains at near-historic strength. Understandably, a growing number of economists (including those on staff at the Fed) are rethinking unrealized predictions of a downturn. Some are even growing confident that Fed Chair Jerome Powell can accomplish a soft landing. In Europe though, the picture isn't quite as rosy, with fears of slow growth amid the European Central Bank's unprecedented cycle of interest-rate hikes. And in Asia, a surprise move by the Bank of Japan—the only major central bank yet to start dialing back easy monetary policy—had global implications.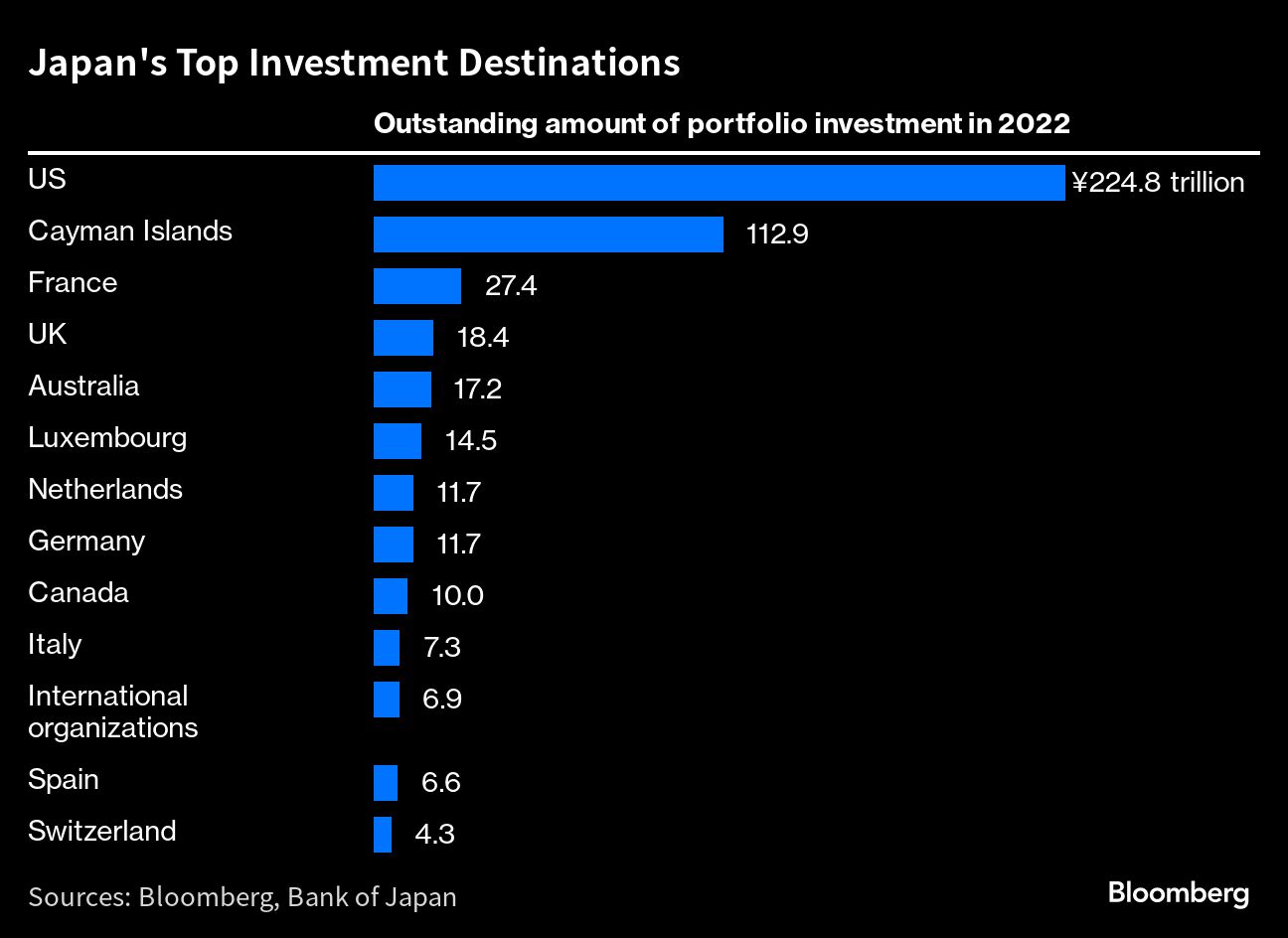 Japan loosened its yield-curve control, a high-stakes shift that affects global fund flows. That's in part because Japanese investors are the biggest foreign holders of US government debt and own sizable amounts of European bonds. Markets couldn't help but react. But even with the overall giddiness on Wall Street at the prospect of skirting a downturn, there are still some who say all that good economic data may be the equivalent of too much of a good thing. "A strong economy is a problem for inflation—but just a minor one," writes Jonathan Levin for Bloomberg Opinion. "Clearly, the Fed's intention is to bring the economy down to below-trend growth, not torpedo it into a recession."
What you'll want to read this weekend
Ukraine is said to have kicked off a long-awaited thrust in its counteroffensive, with an armored assault on Russian fortifications in the south that may be part of a push to cut Moscow's land link to occupied Crimea. Ukrainian and US officials acknowledge that the overall counteroffensive has been more difficult than expected. Vladimir Putin warned Poland that he would treat any "aggression" toward ally Belarus as an attack on Russia, as Wagner mercenaries train near the NATO country's border. When the fighting is eventually over, Ukraine will need women refugees to come home if it's to rebuild.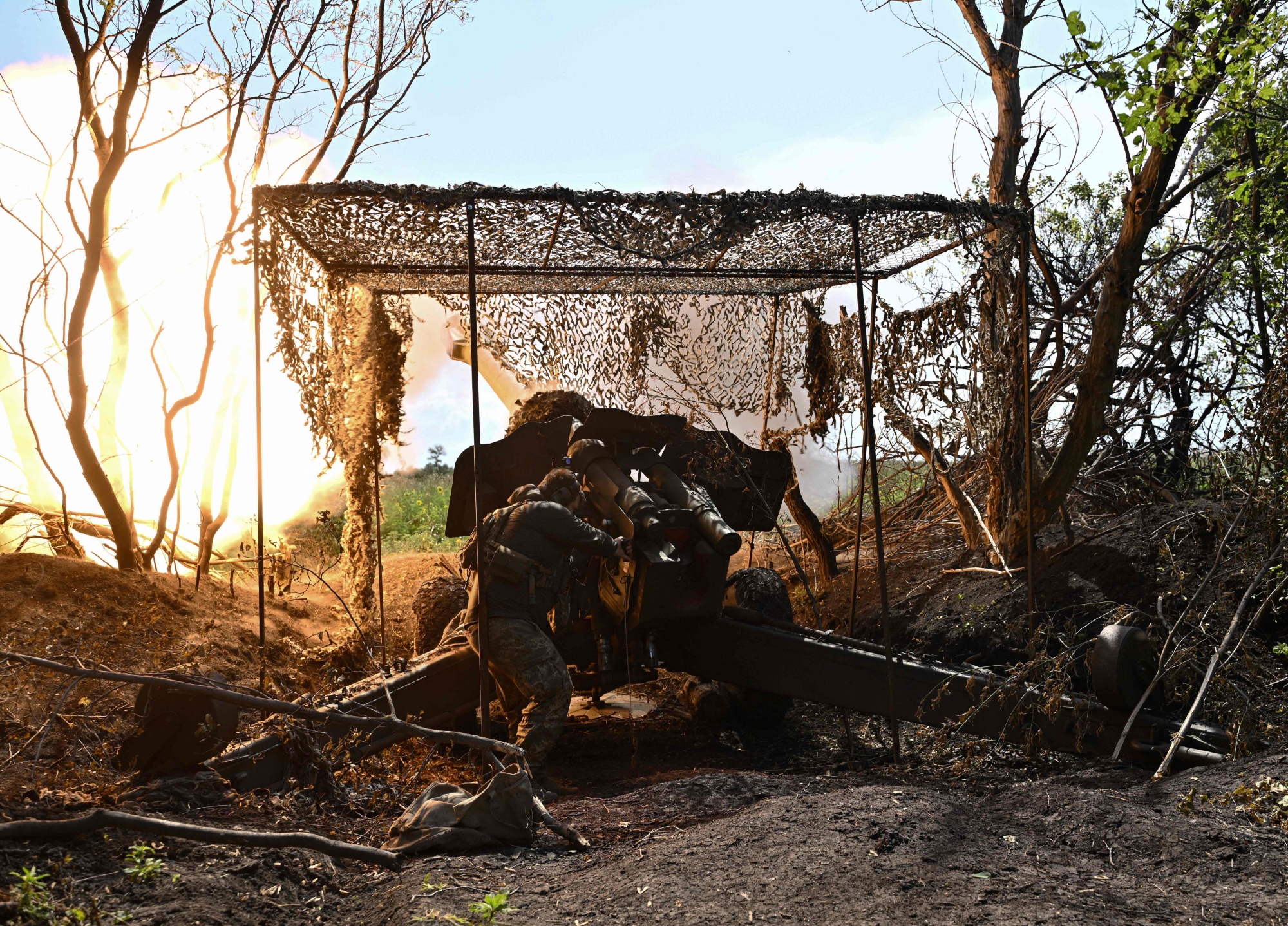 A Ukrainian artilleryman fires at Russian positions on the front line near Bakhmut, in eastern Ukraine. In the south, Kyiv is said to be committing more forces to the fight against Kremlin forces. Photographer: Genya Savilov/AFP
As Donald Trump braces for a potential third indictment, this one over his alleged attempt to cling to power after losing the 2020 election, the twice-impeached Republican was hit with new charges over his handling of classified documents: A federal grand jury accused the ex-president of directing employees to erase footage of a storage room where the documents were kept, days after his lawyers received a subpoena for any such recordings. Meanwhile in the 2024 GOP nomination race, Trump and an increasingly beleaguered Ron DeSantis spoke at the same dinner in Iowa, the first time the candidates were at the same venue in the early voting state. And the future of Republican Mitch McConnell, the 81-year-old Senate minority leader, was in question after he abruptly stopped speaking during a news conference.
Drought is spreading around the world, the cost of climate-driven disasters has skyrocketed and 2023 is likely to be the globe's hottest year ever. New York City and the US Northeast sizzled this week, and all that concrete and lack of trees in parts of Manhattan is boosting temperatures even higher. In Europe, travelers are turning to the Nordic nations as record heat grips the continent's south. Canada's raging wildfires will double its carbon emissions this year, and battles over water are erupting between AI companies seeking more computing power and communities where the facilities are located. 
China's real estate crisis is stifling its recovery from pandemic lockdowns, fueling expectations for the government to take more steps to revive demand. Its home market continues to contract, with the total amount of money lent out to buy homes shrinking from a year earlier for the first time on record. The amount of office space in the US is declining for what is also likely the first time in history. Then there's the residential market, where affordable homes for first-time buyers have disappeared.    
After a surge in 2021, prices for the most in-demand timepieces, including from Rolex and Patek Philippe, have fallen sharply on the secondary market. Waldorf Astoria is now the most loved luxury hotel brand, a J.D. Powers survey finds, surpassing the Ritz-Carlton for the first time in a decade. And if you'd rather go farther afield (and stay in a tent), then maybe check out airplane camping. 
What you'll need to know next week
Five years after Tesla built the world's first electric car for the masses, Bloomberg rebooted a survey of 5,000 owners to askhow things have held up. Revisiting those survey respondents, we found many new details and one key thread: Tesla drivers love the cars, but not Elon Musk.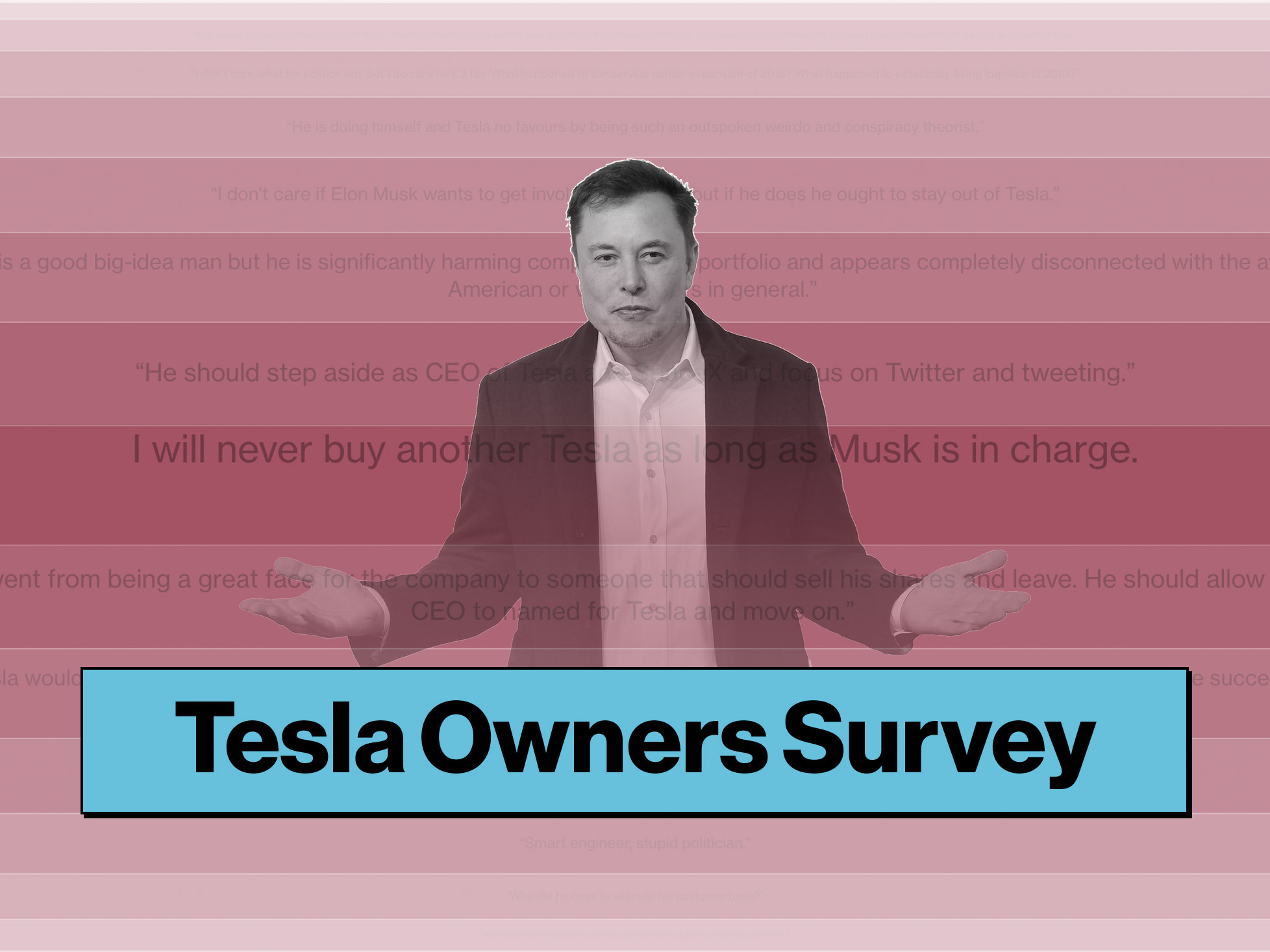 Get Bloomberg's Evening Briefing: If you were forwarded this newsletter, sign up here to get it every Saturday, along with Bloomberg's Evening Briefing, our flagship daily report on the biggest global news.
Bloomberg's Technology Transformation & the Strategic C-Suite: Join us in New York on Nov. 2 as CFOs and other senior leaders in corporate finance and operations gather for a special evening briefing on the ways they can transform and amplify the impact of their departments. New York: Register here.
Like getting this newsletter? Subscribe to Bloomberg.com for unlimited access to trusted, data-driven journalism and subscriber-only insights.
Before it's here, it's on the Bloomberg Terminal. Find out more about how the Terminal delivers information and analysis that financial professionals can't find anywhere else. Learn more.
Want to sponsor this newsletter? Get in touch here.
Older messages
Friday, July 28, 2023
Bloomberg Evening Briefing View in browser Bloomberg Humans are losing the race against heat. First came the hottest June in recorded history. Now it's the hottest-ever July. This year is already
Thursday, July 27, 2023
Bloomberg Evening Briefing View in browser Bloomberg US economic growth picked up steam in the second quarter thanks to resilience among consumers and businesses despite high interest rates. Gross
Wednesday, July 26, 2023
Bloomberg Evening Briefing View in browser Bloomberg Wall Street's biggest banks are squawking about new safeguards for the financial system, including regulations that could erase almost all of
Tuesday, July 25, 2023
Bloomberg Evening Briefing View in browser Bloomberg The Teamsters union announced it secured higher pay and a number of key concessions in a five-year contract with United Parcel Service that staves
Monday, July 24, 2023
Bloomberg Evening Briefing View in browser Bloomberg Home prices in the US are on the rise again, perhaps slowing the Federal Reserve's race to finish off inflation. Demand for homes around the