theSkimm - Coffee, please, and a shot of cynicism
Skimm'd while shopping the best Labor Day sales — Check out what we Skimm'd for you today

"You can't get back those years"
— Jersey Shore's Sammi and Snooki saying they would handle *that* note drama differently. Pouf, there it is.
Top Story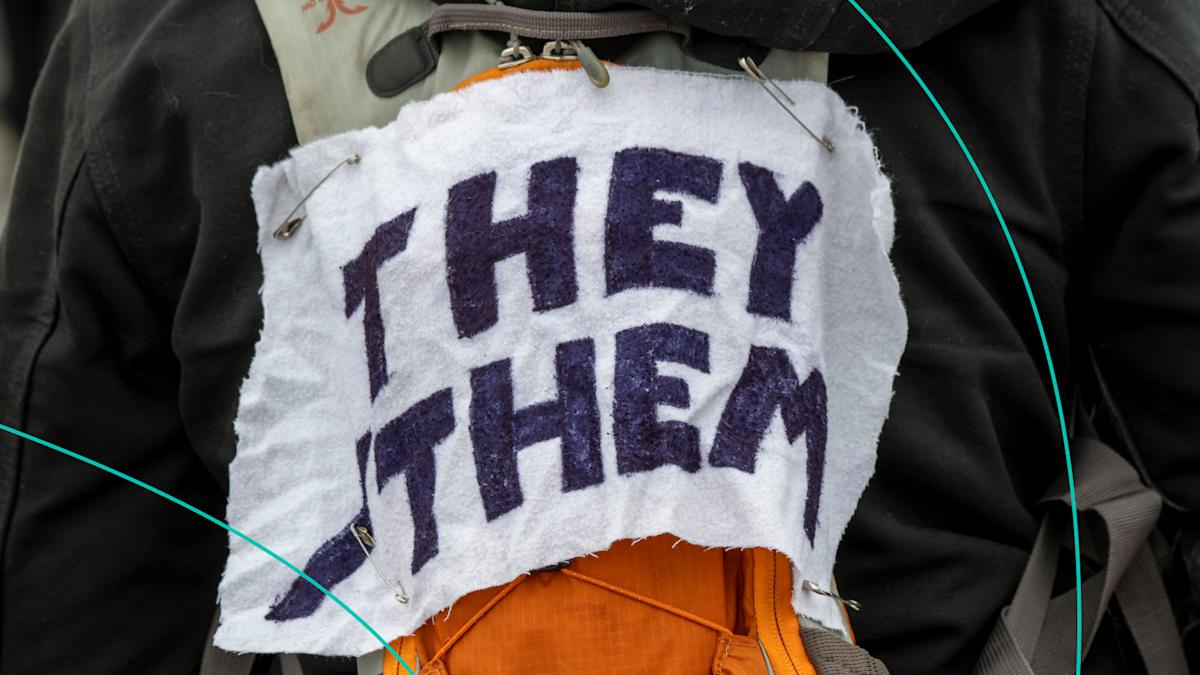 Texas
The Story
Today, a ban against trans kids' gender-affirming care goes into effect.
Explain.
Yesterday, the state's Supreme Court cleared the law to go into effect, making Texas the latest and most populous state to ban transgender therapies — like hormone blockers — for minors. Kids who are already on medication will have to be weaned off in a "medically appropriate" way. The ruling comes as at least 20 states have enacted some kind of ban on transgender care for minors. One study found that 86% of transgender and nonbinary youth's mental health has been negatively impacted by the recent anti-LGBTQIA+ policies. More than 300,000 teenagers identify as trans — a sharp increase from just six years ago.
What happens now?
The ACLU called Texas' law "cruel" and says it will make kids "fearful of what awaits them." Conservative groups said that "protecting children from harmful and dangerous gender transition surgeries and puberty blockers is in the best interests of the child." Most Americans support laws that protect trans people from discrimination in situations like jobs, public accommodations, and housing. But almost half want to make it illegal for healthcare providers to support transitions for minors.
theSkimm
Never before have so many kids openly identified as trans — though they still make up less than 2% of minors. In response, states have introduced an estimated 130 bills this year to restrict medical care for their transition.
And Also...This
Whose connections we're learning more about…
Justice Clarence Thomas'. Yesterday, he filed financial disclosures showing he took three trips on the private jet of a real estate billionaire who collects Nazi memorabilia. The disclosures were filed after an extension and amid a series of journalistic reports over his ties to billionaires. Thomas' lawyer said the filings involved "no willful ethics transgressions" and that the criticisms are "motivated by hatred for his judicial philosophy." The news comes as pressure has mounted in recent months for the Supreme Court to set up ethics rules like other federal courts have.
---
Who's crashing the party…
The NYPD. Yesterday, the NYPD announced they will use drones to search for trouble this Labor Day weekend. They plan to use drones to "go up and go check on" parties after receiving complaints about big gatherings. The NYPD announced the move during a media briefing over safety and security measures for J'Ouvert and the West Indian Parade in Brooklyn. They reportedly said drones will be responding to "non-priority and priority calls" beyond the parade route. Civil liberties advocates are worried that the plan can infringe on people's privacy rights. One expert reportedly said it "flies in the face of the POST Act" — a law that requires the NYPD to publish its policies of surveillance tech at least 90 days ahead of its changes. New York City Mayor Eric Adams (D) has said drones have "endless" potential.
---
Who decided to repaint the town, actually…
Doja Cat. Yesterday, she released new cover art for her upcoming fourth album, "Scarlet." Turns out, the cover she had dropped earlier this week looked a lot like one for German band Chaver — who's releasing an album the same day as Doja. Who could explain it? Maybe the artist who designed both album covers. Oo, he's a rebel…
---
While Kim Kardashian says no pup is too small…
Kylie Jenner's dumping cottagecore for cool girl.
---
While Taylor Swift is curing our FOMO…
Timbaland, Justin Timberlake, and Nelly Furtado are giving us "Keep Going Up."
Forward this to a friend. Click here.

Here are today's recs to help you live a smarter life…
1. A Mindy Kaling-approved read "13 Going on 30" fans will love.
Amy Lea's magical rom-com "Woke Up Like This" follows two high school seniors who go from 17 to 30, overnight — just the feel-good nostalgia we needed. Read it free with Amazon Prime all month.*
---
2. Dog food so delicious, your pup will forget to beg at the table.
Refresh your furry friend's diet with this human-grade kibble alternative. It's made with real meats and veggies. And ships right to your door. PS: Skimm'rs get 60% off their first box.*
---
3. Ulta's 21 Days of Beauty Sale is still going strong.
Beauty people, this is our Super Bowl. You have until September 16 (next Saturday) to get 50% off makeup, skincare, and body-care. Get to it.
---
4. ​​Products that'll help you drink smarter.
If you're planning to party over the long weekend, this is required reading. When in doubt, just stay hydrated.
Psst...looking for more discounts on brands Skimm'rs love? Check out all of our exclusive promo codes here.
Skimm'rs
We like to celebrate the wins, big and small. Let us know how your friends, neighbors, coworkers (and yes, even you) are making career moves, checking off goals, or making an impact in the community.
Pawsome…Natalie H (TX). She's a board member of the Rescued Pets Movement, which has saved over 83,000 homeless animals from the Houston area. This month, the organization is celebrating its 10th anniversary.
(Some) Birthdays…Brittany Aprati (IL), theSkimm's Morgan Ballard, Alex Lane (NY), Christie Marchese (NY), Jenny Fleiss (NY), Renee Belfer (NY), Emma Kluever (IL), Charmayne Evans (TX), Adri Andree (FL), Teresa Clawson (ID), Briana Hernandez (MI), Allison Hutto (DC), Aaron Pugh (CA), Mandy Saffer (NJ), Antoinetta Canada (IL), Frances Neagley (CA)
PS: Paging all members of theSkimm. Reach out here for a chance to be featured.
Skimm'd by: Melanie De Lima, Anacaona Rodriguez Martinez, Chantal Vaca, and Julie Shain
---
Photos by Michael Siluk/UCG/Universal Images Group via Getty Images, Brand Partners
Design by theSkimm
---
*PS: This is a sponsored post.
Older messages
August sipped away like a bottle of wine
Thursday, August 31, 2023
Skimm'd while snagging cookware on sale — Check out what we Skimm'd for you today August 31, 2023 Subscribe Read in browser Daily Skimm Skimm'd while snagging cookware on sale "Glass house"
I don't care I paint the town red
Wednesday, August 30, 2023
Skimm'd while shopping for back-to-school clothes — Check out what we Skimm'd for you today August 30, 2023 Subscribe Read in browser Daily Skimm Skimm'd while shopping for back-to-school
The solution to your payment problems
Tuesday, August 29, 2023
Forgetting your 💳. Entering your card number every time you 🛍️ online. Carrying 💵 you may not be able to use. Let's face it: Physical credit cards and cash can be 😤. Thankfully, there's Apple
You don't need a mirror to look good
Tuesday, August 29, 2023
Skimm'd with a new signature scent — Check out what we Skimm'd for you today August 29, 2023 Subscribe Read in browser Daily Skimm Skimm'd with a new signature scent "$215 Million" — How
I can't lose when I'm with you
Monday, August 28, 2023
Skimm'd while taking self-care to a new level — Check out what we Skimm'd for you today August 28, 2023 Subscribe Read in browser Daily Skimm Header Image Together with Amope Skimm'd while