The Most Important Lessons I've Learned About the Songwriting Business
5 Lessons I've Learned About the Songwriting Business
As a professional songwriter for over 25 years, Jason Blume shares some of the most important lessons he's learned in his career.
BMI Presents The New Mexican Revolution Panel at
Billboard Latin Music Week
Featuring Adelaido "Payo" Solis, Juan Javier Cantu, Natanael Cano, Peso Pluma, Santa Fe Klan and Yng Lucas, the panel will address the evolution of música Mexicana and its growing presence in the U.S.
Photo Credit: Koto Bolofo Courtesy of NME
Corinne Bailey Rae on Inspiration, Creative Process,
TikTok and New Music
NME speaks with the BMI singer/songwriter about the journey to her new album, Black Rainbows.
Photo Credit Jason Kempin / Getty Images Courtesy of Billboard
Luke Combs' "Fast Car" Cover Tops Hot Country Songs Chart
The chart-topping BMI songwriter tells Billboard that he's "just glad the song got another life."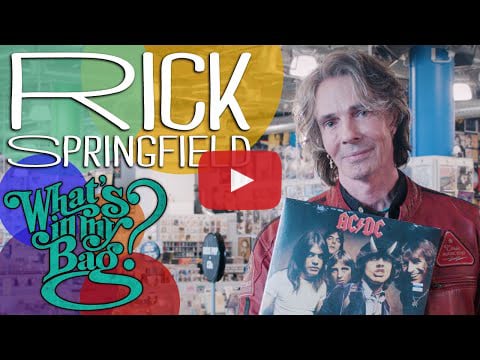 Rick Springfield at Amoeba Music!
Watch our #BMIFamily, pop singer/songwriter Rick Springfield on Amoeba's What's In My Bag? and hear him discuss some of his favorite music.
Older messages
Are Your Songs "WOW"—or Just "Good?": A Checklist
Tuesday, September 12, 2023
Music Moves Our World ‌ ‌ ‌ ‌ ‌ ‌ ‌ ‌ ‌ ‌ ‌ ‌ ‌ ‌ ‌ ‌ ‌ ‌ ‌ ‌ ‌ ‌ ‌ ‌ ‌ ‌ ‌ ‌ ‌ ‌ ‌ ‌ ‌ ‌ ‌ ‌ ‌ ‌ ‌ ‌ ‌ ‌ ‌ ‌ ‌ ‌ ‌ ‌ ‌ ‌ ‌ ‌ ‌ ‌ ‌ ‌ ‌ ‌ ‌ ‌ ‌ ‌ ‌ ‌ ‌ ‌ ‌ ‌ ‌ ‌ ‌ ‌ ‌ ‌ ‌ ‌ ‌ ‌ ‌ ‌ ‌ ‌ ‌ ‌ ‌ ‌ ‌ ‌ ‌ ‌
Getting Your Music Ready for the Masses
Tuesday, September 5, 2023
Music Moves Our World ‌ ‌ ‌ ‌ ‌ ‌ ‌ ‌ ‌ ‌ ‌ ‌ ‌ ‌ ‌ ‌ ‌ ‌ ‌ ‌ ‌ ‌ ‌ ‌ ‌ ‌ ‌ ‌ ‌ ‌ ‌ ‌ ‌ ‌ ‌ ‌ ‌ ‌ ‌ ‌ ‌ ‌ ‌ ‌ ‌ ‌ ‌ ‌ ‌ ‌ ‌ ‌ ‌ ‌ ‌ ‌ ‌ ‌ ‌ ‌ ‌ ‌ ‌ ‌ ‌ ‌ ‌ ‌ ‌ ‌ ‌ ‌ ‌ ‌ ‌ ‌ ‌ ‌ ‌ ‌ ‌ ‌ ‌ ‌ ‌ ‌ ‌ ‌ ‌ ‌
Methods of Modern Mixing Revisited
Tuesday, August 22, 2023
Music Moves Our World ‌ ‌ ‌ ‌ ‌ ‌ ‌ ‌ ‌ ‌ ‌ ‌ ‌ ‌ ‌ ‌ ‌ ‌ ‌ ‌ ‌ ‌ ‌ ‌ ‌ ‌ ‌ ‌ ‌ ‌ ‌ ‌ ‌ ‌ ‌ ‌ ‌ ‌ ‌ ‌ ‌ ‌ ‌ ‌ ‌ ‌ ‌ ‌ ‌ ‌ ‌ ‌ ‌ ‌ ‌ ‌ ‌ ‌ ‌ ‌ ‌ ‌ ‌ ‌ ‌ ‌ ‌ ‌ ‌ ‌ ‌ ‌ ‌ ‌ ‌ ‌ ‌ ‌ ‌ ‌ ‌ ‌ ‌ ‌ ‌ ‌ ‌ ‌ ‌ ‌