Our last newsletter - Trump fraud ruling - California taxes guns
27 SEP 2023
Facts, not fear.
TRENDING TOPICS
Trump fraud ruling • California taxes guns • Armenian refugee crisis • Israel-Saudi diplomacy • FTC sues Amazon
FEATURED UNDER-REPORTED STORIES
Google hides Rumble • Reliance on paper • Space-based solar
TRENDING TOPICS, MOST CREDIBLE STORIES
#1 in U.S. News • 39 articles
Why did a judge find former President Trump liable for fraud?
Source: Bloomberg
Summary

Justice Arthur Engoron, of the New York state court in Manhattan, on Tuesday found former President Trump and his sons liable for fraud. The civil case, which is separate from Trump's criminal indictments, is scheduled to go to trial next week, but only to determine damages. Attorney General Letitia James had accused Trump and three of his adult children of lying about his net worth for a decade to defraud banks.

Engoron said James submitted "conclusive evidence" Trump inflated his net worth by between $812 million and $2.2 billion. He cited Trump's claim that a penthouse apartment was three times its actual size, overvaluing the property by up to $207 million. "A discrepancy of this order of magnitude, by a real estate developer [...] can only be considered fraud," he said.

Engoron also cancelled certificates that allowed the Trump Organization to operate in New York state, something sought by James. The University of Minnesota's Bill Black said if the order is upheld, it could liquidate the limited liability companies that hold most of the Trump business' assets.

Highly-rated - last 48 hrs
Donald Trump is found liable for fraud in New York civil case.
Reuters (Center) • Factual Grade 76% • 3 min read

Different political viewpoint


Judge rules Trump committed fraud by inflating his net worth.
Hot Air (Right) • Factual Grade 73% • 5 min read
Selected long-read


Why Donald Trump's biggest worry is still Letitia James.
Insider (Moderate Left) • Factual Grade 76% • 6 min read
#2 in U.S. News • 15 articles
What new gun policies just became law in California?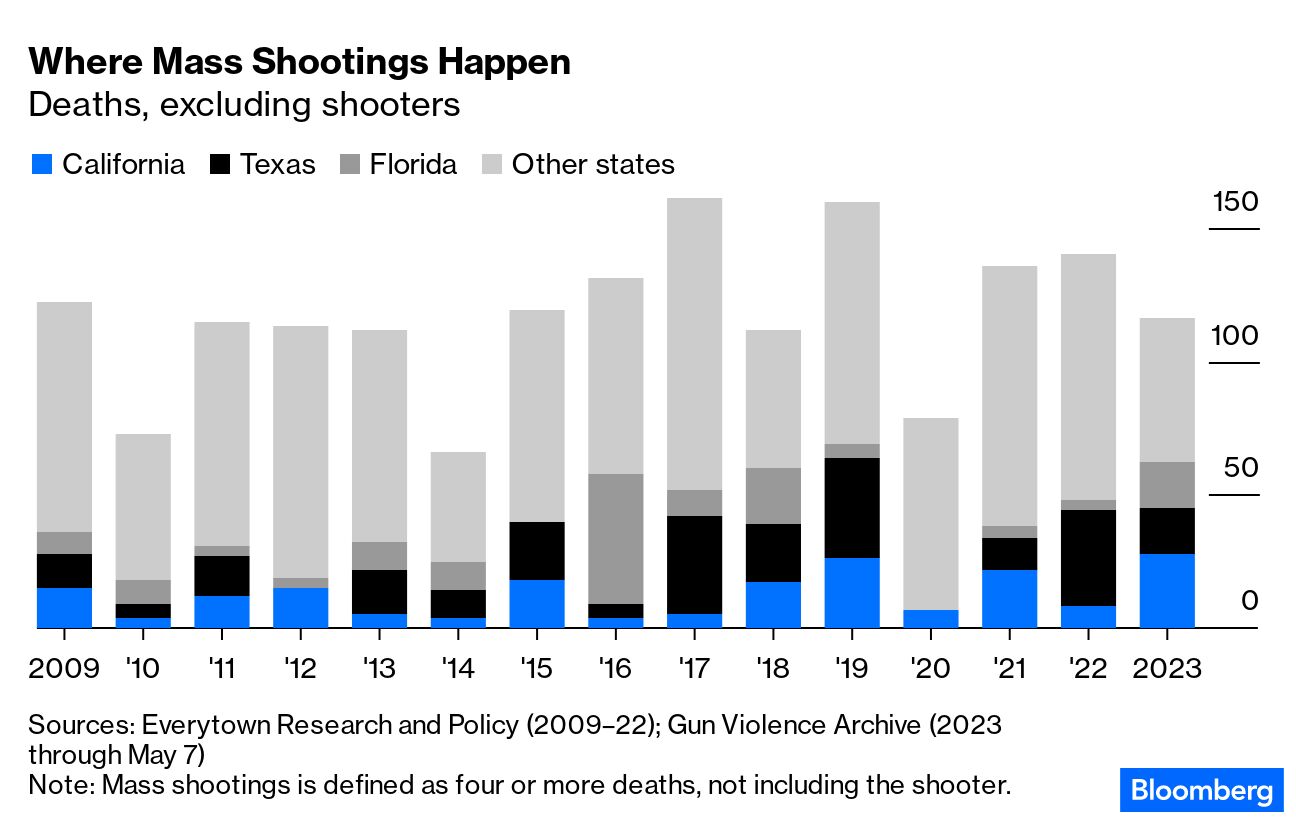 Source: Bloomberg
Summary

California Gov. Gavin Newsom has signed a dozen gun control measures into law, including two major ones. The first bans residents from carrying firearms in public places, while the second doubles the tax on gun and ammunition sales. Newsom acknowledged they will face legal challenges, but said they adhere to new legal standards set by the Supreme Court in 2022. California has one of the US' lowest gun death rates.

The federal government already taxes gun and ammunition sales at 10-11%. The new law adds an 11% state tax, making California the first state with a separate tax. The money will go towards security improvements at public schools and gun violence prevention programs.

The ban on public carrying specifically targets 26 public places, such as parks, and "any other privately owned commercial establishment that is open to the public," unless the owner notifies patrons that guns are allowed. The law comes a week after a federal judge struck down California's ban on detachable magazines that carry more than 10 rounds.

Highly-rated - last 48 hrs
California governor signs law raising taxes on guns and ammunition to pay for school safety.
Associated Press (Moderate Left) • Factual Grade 77% • 4 min read

Different political viewpoint


California Gov. Newsom doubles tax on guns and ammo in latest gun regulation effort.
Forbes (Moderate Right) • Factual Grade 69% • 3 min read
Selected long-read


California Democrats misfired by passing tax on guns and ammo.
Los Angeles Times (Moderate Left) • Factual Grade 64% • 5 min read
Recent poll


Do you support permitless gun carry laws?


215 votes • 44 comments
#1 in World News • 53 articles
What is the fallout of Azerbaijan's capture of Nagorno-Karabakh?
Source: The Conversation via Yahoo! News
Summary

Armenia said Tuesday that it has received over 28,000 people fleeing from Nagorno-Karabakh, an enclave of ethnic Armenians located within Azerbaijan. The wave of migration is taking place days after Azerbaijan recaptured the enclave. At least 125 have died from an explosion at a gas station patronized by fleeing Armenians. The cause is unknown.

Azerbaijan has promised to treat ethnic Armenians fairly, while Armenia warns of an ethnic cleansing. EU and US officials have urged Azerbaijan to allow humanitarian aid and international observers. Azerbaijan's capture of Nagorno-Karabakh came after a nine-month blockade of the region.

Azerbaijan captured swathes of the enclave in a 2020 war with Armenia. The ceasefire that followed was enforced by Russian peacekeepers. Armenia has long been reliant on Russia, but relations have degraded over Armenia's perception of inadequate Russian support. EU imports of Azerbaijani gas have increased since the invasion of Ukraine, but Western officials are considering sanctions over the seizure of Nagorno-Karabakh.

Highly-rated - last 48 hrs
Armenia says 28,000 arrive from Nagorno-Karabakh.
Radio Free Europe (US State-affiliated Media) • Factual Grade 78% • 4 min read

Different political viewpoint


Nagorno-Karabakh crisis forces Western rethink on Azerbaijan.
The Guardian (Moderate Left) • Factual Grade 70% • 4 min read
Selected long-read


Armenia's Western pivot sparks unease in Moscow.
Oil Price (Moderate Right) • Factual Grade 78% • 5 min read
#2 in World News • 25 articles
Are Israel and Saudi Arabia close to normalizing relations?
Source: Associated Press
Summary

Israeli Tourism Minister Haim Katz left for Riyadh on Tuesday to take part in a UN tourism conference. Katz's trip to Saudi Arabia is the first official one by an Israeli minister. Simultaneously, a Saudi delegation made a rare visit to the West Bank to meet Palestinian Authority chief Mahmoud Abbas.

The dual visits come as Israel and Saudi Arabia quietly discuss normalizing diplomatic relations. Last week Saudi Crown Prince Mohammed bin Salman said that "every day we get closer" to a normalization deal. Israeli Prime Minister Netanyahu has said it would be a "quantum leap" for peace if Saudi Arabia were to join the Abraham Accords, which saw the UAE and Bahrain normalize Israel ties in 2020.

Some Palestinians are wary of a potential Saudi-Israel normalization deal, fearing it marks a betrayal of their aim for statehood. Nayef al-Sudairi, the Saudi envoy, promised Abbas that Palestinians remain a priority to Saudi Arabia. His country has proposed resuming financial assistance to Palestinian causes, something it halted in 2016 over corruption concerns.

Highly-rated - last 48 hrs
In a first, Israeli minister arrives in Saudi Arabia as envoy visits West Bank.
Al-Monitor (Moderate Left) • Factual Grade 72% • 3 min read

Selected local viewpoint


Saudi officials meet Abbas in Ramallah.
Jewish News Syndicate (Moderate Right) • Factual Grade 72% • 3 min read
Selected long-read


Is Saudi-Israeli normalization worth it?
Foreign Policy (Center) • Factual Grade 77% • 11 min read
#1 in Business News • 32 articles
What does the FTC allege in its lawsuit against Amazon?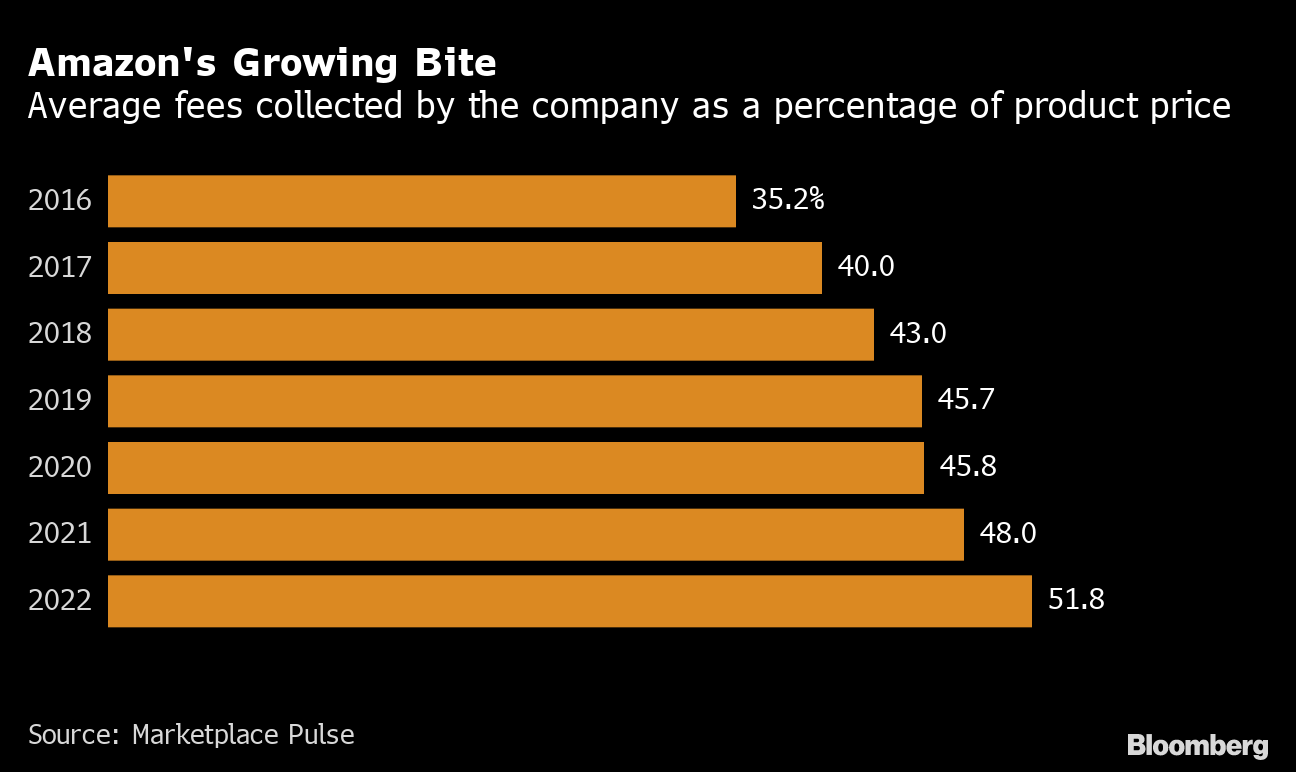 Source: Bloomberg
Summary

On Tuesday the Federal Trade Commission and 17 states filed a long-anticipated antitrust lawsuit against Amazon. The case primarily revolves around the complaint that Amazon is both a marketplace and a major seller on that same marketplace. The lawsuit does not specify remedies.

The FTC accuses Amazon of disincentivizing third-party sellers from offering more competitive prices than Amazon, which the agency says results in higher prices across the board. The FTC also claims Amazon "effectively requires" sellers to use its fulfillment services to have products obtain the much-desired Prime badge, and that customer experience is downgraded because sellers are pressured to pay for advertising fees.

Amazon counters that its fulfillment and advertising services are optional. 60% of its e-commerce sales come from third-party sellers. The Competitive Enterprise Institute's Ryan Young said because Amazon controls 10% of retail and 38% of online retail, the FTC "had to invent new terms such as the 'online superstore market'" to make it look dominant.

Highly-rated - last 48 hrs
FTC and 17 states sue Amazon on antitrust charges.
CNBC (Moderate Left) • Factual Grade 75% • 5 min read

Different political viewpoint


FTC files antitrust lawsuit against Amazon.
Reason (Moderate Right) • Factual Grade 70% • 3 min read
Selected long-read


Amazon's $185 billion pay-to-play system.
American Prospect (Left) • Factual Grade 81% • 6 min read
UPDATES & BREAKING NEWS

HIGHLY CREDIBLE, UNDER-REPORTED STORIES

EDITOR'S PICKS

Got feedback? Just reply to this newsletter and we'll respond within 48 hours.
Was this email forwarded to you? Sign up now to get The Factual in your inbox.
You received this email because you signed up for The Factual newsletter. Unsubscribe here. NOTE: This does not end your subscription to The Factual. You can still access the website and app. To manage your subscription, or pause emails while on vacation, login to The Factual.
The Factual, 55 E 3rd Ave, San Mateo, CA 94401, USA
Older messages