Foundr - Letter from future

Hi ,
I wanted to let you know that there are only 48 hours left to apply for the Foundr Mastermind.
Now, take a moment and let me paint a vision for you.
It's 12 months from today. 
You're relaxing in that dream spot you always talked about, sipping on your favorite drink, as the horizon stretches endlessly before you. Your phone sings its familiar tune with another notification: sales are through the roof. 
Remember when you hoped your ecommerce business would double? Well, it's tripled. 
The turning point? 
It all started when you made the decision to join the Foundr Mastermind.
You took that ambitious leap, and now you're reaping the rewards of mentorship with the ecommerce legend, Gretta Van Riel. 
Those obstacles and challenges you used to fret about? With the guidance of Gretta and the entire Foundr team, they morphed into incredible stepping stones.
You've networked with industry giants, and the awe-inspiring entrepreneurs you once admired from a distance? Now, they're in your contact list. 
Friends. Mentors. Collaborators.
That product concept you were once unsure of? With the insights from the Mastermind, it's a smashing success. 
And the marketing strategies that once seemed so complex? They've turned into your strongest allies.
Your mindset? It's evolved in ways you couldn't have imagined. The resilience, the focus, the sheer determination - it's inspiring. 
All along, the Foundr Mastermind has been there, supporting and cheering every milestone you achieved.
Now, snap back to the present.
This can be your reality. The vision is clear, and the path has been charted. 
The Foundr Mastermind isn't just another program; it's the key to making this dream come alive.
So, let's make it happen.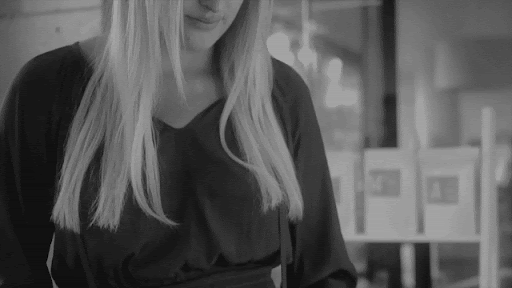 This isn't about what-ifs or maybes; it's a call to action for a brighter, more successful future.
Remember this vision,
Nathan Chan
CEO
P.S. The Foundr Mastermind is where your aspirations will meet concrete plans. Dive in. Your future self will thank you. 
Older messages
[VIDEO] 12-month ecomm accelerator
Friday, October 6, 2023
sneak peek Hi , You've been with the Foundr community for a while now. Chances are you already have a business running, and making money. But you know it has not reached its full potential. You
Thursday, October 5, 2023
(the power of mentorship) Hi , Gretta here. Before I tell you more about the Foundr Mastermind, can I share something with you? When I first started my journey in entrepreneurship, I had no idea what I
Wednesday, October 4, 2023
*face palm* Hi , it's Gretta. As you know, I just partnered up with my friends at Foundr to launch the Foundr Mastermind for the first time ever. This is an exclusive group for serious ecommerce
What is the Foundr Mastermind?
Tuesday, October 3, 2023
and how can it help you? Hey — Gretta here. I have a question for you: what does it actually take to hit the coveted 8-figure mark with your ecommerce brand? Any guesses? Well, not to be rude… But if
Introducing The Foundr Mastermind
Monday, October 2, 2023
All New. Ecomm Only. Apply Now. Exciting news, ! For the first time ever, Foundr is creating an opportunity for a small, highly-curated group of business owners to get in-person, direct mentorship from