Foundr - Not Your Typical Black Friday 🎁
Hey ,
If you've been part of the Foundr family for even a moment this past month, you'd have felt the buzz of our first ever E-Comm AI Summit. What a blast! 
Over 12,000 entrepreneurs, just like you, soaked in wisdom from some of the world's foremost experts in AI and entrepreneurship.
And guess what? That was just the beginning.
The AI Black Friday Takeover Is Here
This Black Friday, we're doing something unheard of. We're taking the AI tools from our summit and blending them into the most epic sale we've ever hosted.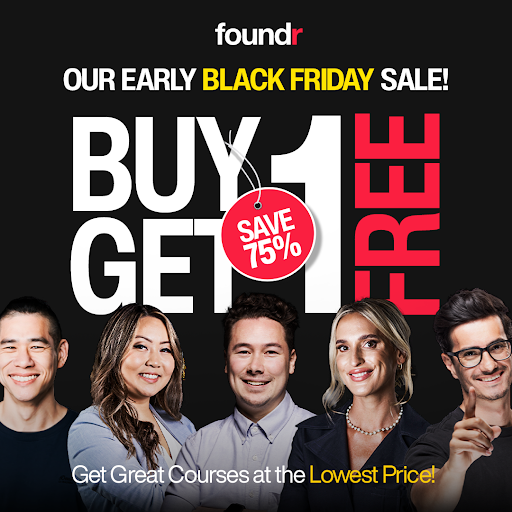 And that's not even the coolest part…
Because this is the AI Black Friday Takeover, we asked the ChatGPT to look at all of our most successful students from the last decade and create fictional stories based on their real experiences.
Stories inspired by people like you, who read our emails every day. And over the next few weeks, we'll be sharing these AI-generated stories with you. 
In other words: this is not your typical Black Friday.
Meet Clara, The Future Ecomm Star
Clara is a vibrant spirit in a colorless cubicle world. She works all day at a call center, but dreams of a life where her creativity isn't just a weekend hobby.
She's a new mother and soon, she might just be the face behind the next big e-comm sensation.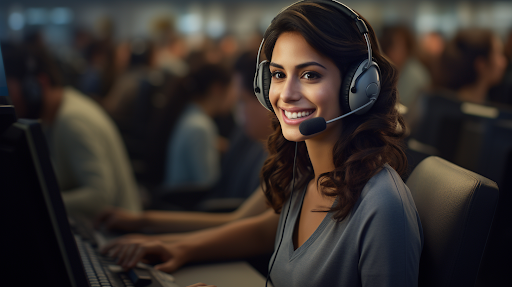 While the humdrum of her 9-to-5 job echoes the predictable rhythm of a ticking clock, her heart beats to a different drum—a drum that hums with the thrill of entrepreneurship. 
Clara knows that somewhere between the spreadsheets and the school runs lies her true calling.
This Black Friday, as we unveil the incredible deals, we're also unfolding Clara's story. A tale of what happens when you dare to dream—and act on it.
Will Clara take the leap from an unfulfilling corporate career to getting paid for her passion? 
Will she swap her employee badge for an entrepreneur's vision?
We'll see!
And who knows, maybe it's time for you to write your own success story along with Clara.
(Even though she's not real.)
Are you ready to take the leap? 
Click here to grab claim 1 of 12 premium courses for 75% off — and get another one FREE.
Older messages
🖤 Last call for Black Friday VIP waiting list
Sunday, November 5, 2023
Do you want this? Hey , This Black Friday could be life-changing for you. Instead of buying things, you can invest in yourself BIG. To avoid all the "normal mistakes" in business… To dive into the
Saturday, November 4, 2023
Invite-only: the hottest BFCM deal! Hey , Black Friday's around the corner, and it's more than just another shopping day. It's the moment when big dreams align with unbeatable deals, and
Friday, November 3, 2023
🚀 Surprise surprise! Hi , Guess what? We've got some awesome news that's gonna knock your socks off. Our Start & Scale course has just welcomed its 25000th student! That's a whole lot
😱 The countdown for massive savings has begun
Thursday, November 2, 2023
Free mystery bonus for you inside... Hey , The countdown has begun! Black Friday and Cyber Monday are just a heartbeat away, and we can barely contain our excitement. Can you? At Foundr, we believe in
🔥 Black Friday's Coming... And We've Got a Secret!
Wednesday, November 1, 2023
Ultimate deals are coming your way... sign up to the VIP waitlist , Can you feel the excitement in the air? The biggest shopping event of the year is just around the corner, and we've got some