theSkimm - Catch me or I go Houdini
Skimm'd while stuffing our stockings — Check out what we Skimm'd for you today

"Liberty and Bell"
— This year's pardoned turkeys. They're poul-etry in motion.
Top Story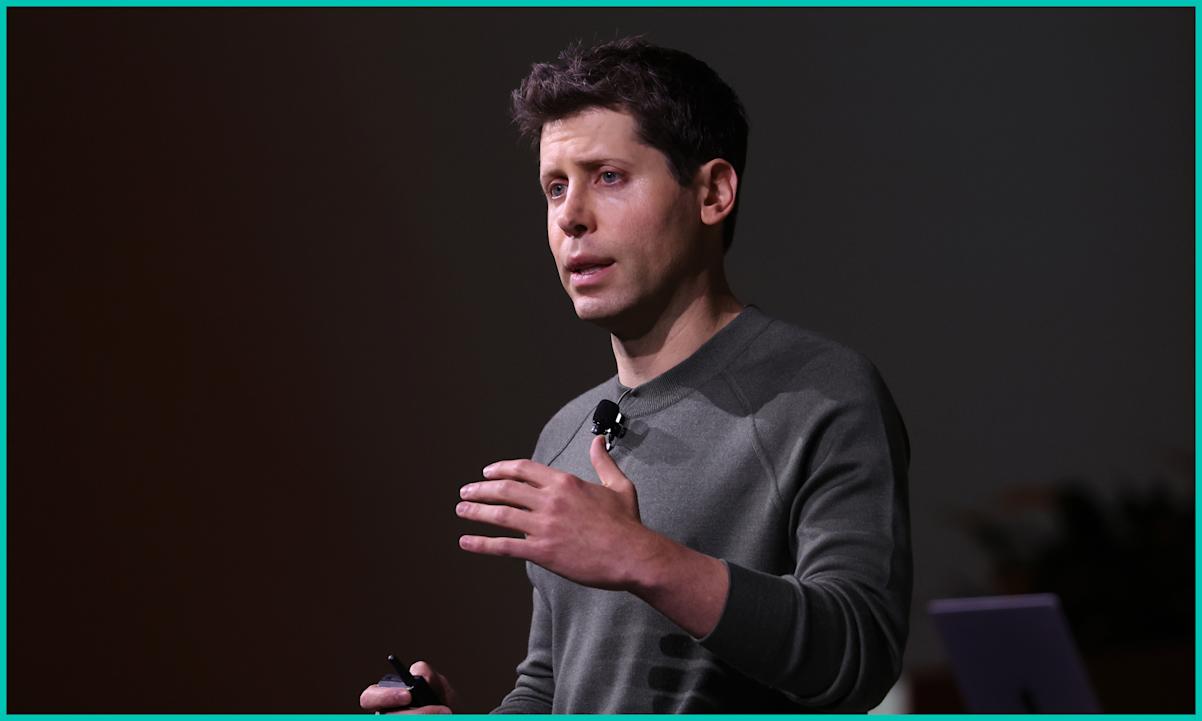 Microsoft Goes Microhard
The Story
Hundreds of OpenAI employees are threatening to jump ship.
Let's chat about it.
Yesterday, over 90% of the company — more than 700 employees — signed a letter calling on the board to bring back former CEO Sam Altman and former president Greg Brockman. If that doesn't happen, OpenAI could be ClosedAI. That's because employees said they'd join Altman and Brockman at Microsoft — OpenAI's largest shareholder. Two executives — including one board member who's admitting regret over Altman's ouster — signed the letter. Still, Altman says he wouldn't return to OpenAI unless there are some major changes.
To what?
The company's board structure. Right now, it runs as a nonprofit tasked with prioritizing AI research that benefits the public, not investors' pockets. The board has always called the shots — even after Altman opened the company's doors to investors in 2019. For now, OpenAI hasn't commented on the employees' letter. But the company's interim CEO, Emmett Shear, says he'll hire an independent investigator to look into what led up to Altman's firing. As for Altman, he says his and Microsoft's top priority is "to ensure OpenAI continues to thrive."
theSkimm
Microsoft — which has invested billions of dollars into OpenAI — saw its stocks soar after Altman switched over to its side. With Altman and Brockman's exit, many are wondering if this could be the end of OpenAI, owner of the all-time fastest-growing app.
Israel-Hamas War
The Latest
Gaza: Yesterday, a strike at the Indonesian Hospital in northern Gaza killed at least 12 people, with thousands of people taking shelter there. Gaza's health ministry says Israel is responsible for the attack. Israel says it responded to enemy fire coming from inside the hospital, but that it didn't hit the facility.
And Also...This
What people are talking about…
The Voting Rights Act. Yesterday, an appeals court said only the federal government can sue under a key provision of the landmark law. Section 2 of the act bans election and voting practices that discriminate based on race. In 2021, two civil rights groups sued Arkansas over its new state House map, saying it's illegal under Section 2 because it underrepresents Black voters. Now, the appeals court has sided with a 2022 decision that said the Justice Dept should've filed the suit against Arkansas — not private citizens or civil rights groups. The ruling's raising concerns among civil rights advocates, especially since private citizens file the majority of suits under the act. The case is expected to make its way to the Supreme Court.
---
What's in the hot seat…
Media Matters for America. Yesterday, Elon Musk's X (formerly known as Twitter) sued the media watchdog group for defamation. Last week, Media Matters published a report showing ads from companies like Disney and Apple appearing next to antisemitic content on X. The report was released around the same time Musk came under fire for backing an antisemitic conspiracy theory online. Now, X's suit says the report drove advertisers away from the platform with its "maliciously manufactured side-by-side images" and reportedly wants the report taken down. Media Matters said it "stands behind its reporting." The X lawsuit came the same day Texas Republican AG Ken Paxton said he's investigating Media Matters for "potential fraudulent activity."
---
Whose case is going to trial…
A$AP Rocky's. Yesterday, a Los Angeles judge ruled the 35-year-old rapper will stand trial for allegedly shooting at a former friend in 2021. A$AP Relli (aka Terell Ephron) allegedly suffered minor injuries and is now seeking at least $25,000 in damages. Rocky pleaded not guilty to two felony assault charges. He faces up to nine years in prison if found guilty.
---
What might make your holiday travel worse…
Bad weather. This week, a major storm is expected to affect eastern parts of the US. Rain, snow, and severe storms are predicted to arrive during one of the busiest travel days of the year. Watch out for delays and cancellations.
…Oh and as many prepare to travel, some states are seeing a surge of covid cases. Order your free at-home tests here.
---
What scientists might have solved...
---
Who was blowing smoke, it turns out…
Forward this to a friend. Click here.
RISE & SHINE
Together with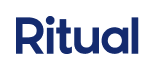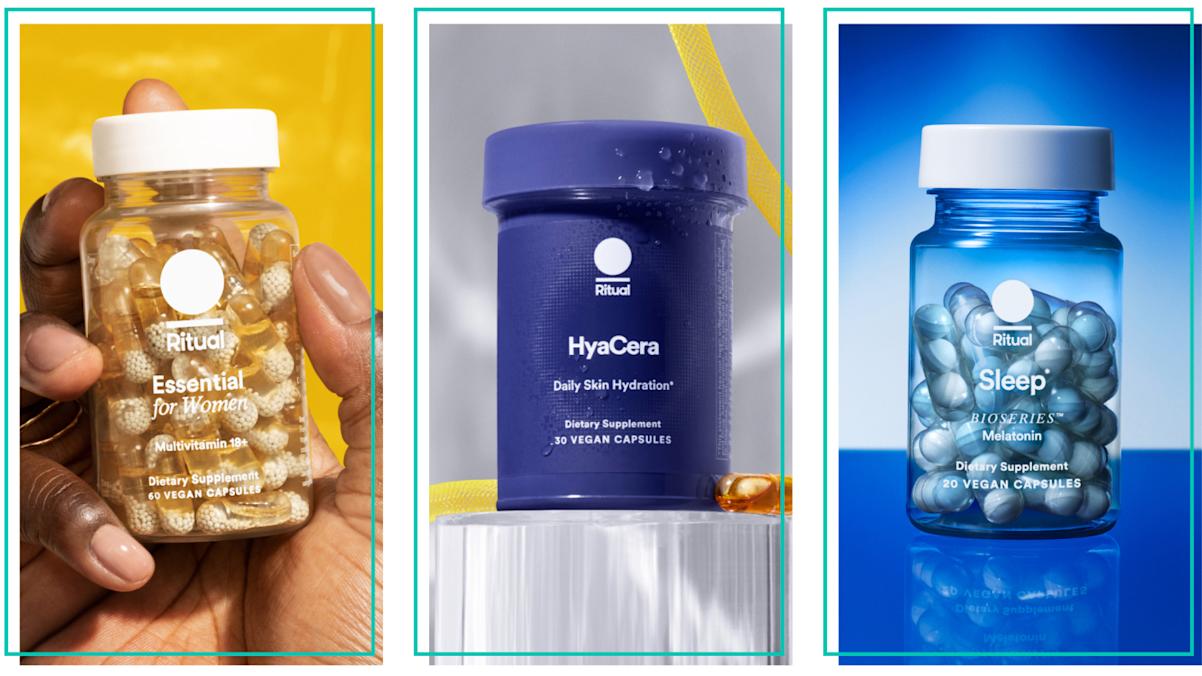 From sunup to sundown, women have… a lot to deal with. Especially around the holidays. That's why we tapped Ritual to share three of their top-selling supplements that can help us get through our 12-, 15-, even 18-hour days — before doing it all over again. Here they are:
Even better? Skimm'rs get 40% off their first month when they subscribe.
†These statements have not been evaluated by the Food and Drug Administration. This product is not intended to diagnose, treat, cure or prevent any disease.
BREAKING THE CYCLE
Together with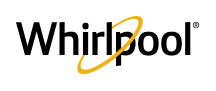 6.5 million
The estimated number of students across the US that became chronically absent during the 2021–2022 school year.†
If you want to learn more about this hidden educational crisis, tune in to our new three-part podcast series, created with Whirlpool. In the final episode our host, psychologist and parent educator Dr. Jazmine McCoy, gets into the educational impact of chronic absenteeism, factors that can affect a child's success rate, and what the Whirlpool Care Countsᵀᴹ Laundry Program is doing to help break the cycle. Listen now.
†Based on "Higher Chronic Absenteeism Threatens Academic Recovery from the COVID-19 Pandemic," updated October 2023
Skimm Picks
Here are today's recs to help you live a smarter life…
1. Something sparkly for a special someone.
Looking for a holiday gift they'll cherish? Check out this brand's lab-grown diamond jewelry. They grow every diamond in a Portland lab using 100% renewable wind energy, and each piece makes a stunning statement.*
---
2. An award-winning flexible vibrator that's so good, docs recommend it.
An orgasm with this FDA-registered vibrator a day keeps the doctor away, arewerite? It's got six unique motors with 16 speeds to target just the right areas. Plus it's Bluetooth-enabled. And Skimm'rs get 35% off.*
---
3. How to learn a new language in less than three weeks.
This platform teaches you words and phrases you'll actually use in everyday convo. Take advantage of their early Black Friday sale and get up to 60% off your subscription for a limited time.*
---
4. An early Black Friday sale from one of our favorite cookware brands.
Now til December 3, get up to 30% off chef-quality kitchen tools from Made In. Like a set of knives that feel good in your hand and the only frying pan you'll ever need. PS: Check out more early Black Friday deals here.
Psst…love our recs? Follow @skimmshopping on Instagram for more products, gifts, and services that are actually worth the hype (and the price tag).
Skimm'rs
We like to celebrate the wins, big and small. Let us know how your friends, neighbors, coworkers (and yes, even you) are making career moves, checking off goals, or making an impact in the community.
Coffee outside a mug…Maddy H (VA). She turned her love of coffee into art…literally. Check out her coffee art here.
(Some) Birthdays…Joanna McCay (LA), David Sisk (CA), Katie Lloyd (NY), Brianna DeFiore (MI), Francisco Africano (CA), Christina Richardson (IL), Victoria Blissett (AL), Aja May (IN), Annie Vallier (MA), Jayden Slater (KS), Natalie Harms (TX), Weezie Lauher (MA), Sid Sinha (GA), Emily Caron (VA), Kati Quigley (WA)
PS: Paging all members of theSkimm. Reach out here for a chance to be featured.
Skimm'd by: Anacaona Rodriguez Martinez, Chantal Vaca, Maria del Carmen Corpus, and Julie Shain
---
Photos by Justin Sullivan via Getty Images, Brand Partners
Design by theSkimm
---
*PS: This is a sponsored post.
Want to wake up with us every morning?
---
---

Skimm'd something we missed? skimmthis@theSkimm.com
Issues? help@theSkimm.com
See our full sponsor agreement | Update Your Preferences or Unsubscribe
---
Copyright (c) 2023 theSkimm, All rights reserved.
TheSkimm, Daily Skimm, and all Skimm-based marks are trademarks or registered trademarks of TheSkimm, Inc.
53 West 23rd Street, 8th Floor, New York, NY 10010
Older messages
Twenty-eight, tellin' me I'm still a baby
Monday, November 20, 2023
Skimm'd while avoiding scams, spam calls, and unwanted emails — Check out what we Skimm'd for you today November 20, 2023 Subscribe Read in browser Daily Skimm Together with Incognito Logo
Weekend: You drive with your heart
Sunday, November 19, 2023
Skimm'd with gifts that are perfect to split — Check out what we Skimm'd for you today November 19, 2023 Subscribe Read in browser Daily Skimm WEEKEND Header Image Skimm'd with gifts that
Saturday, November 18, 2023
Skimm'd with a game-changing kitchen and bath collab — Check out what we Skimm'd for you today November 18, 2023 Subscribe Read in browser Daily Skimm WEEKEND Together with Kohler and Studio
I do wish I had scientist or engineer friends
Friday, November 17, 2023
Skimm'd while exploring the mental health impact of chronic absenteeism — Check out what we Skimm'd for you today November 17, 2023 Subscribe Read in browser Daily Skimm Together with Whirlpool
Friday, November 17, 2023
Skimm'd with 100% electric luxury — Check out what we Skimm'd for you today November 15, 2023 Subscribe Read in browser Daily Skimm Header Image Together with BMW Logo Skimm'd with 100%