Urgent: Rare Gold Situation Unfolding Now
Editor's Note: Please take a moment to read this special message from our sponsor, Banyan Hill Publishing.
Dear Reader,

A small window has just opened to get into a rare type of gold investment.

Not 1 in 1000 investors know about it…

Yet this little-known opportunity could pay you up to nine times more profit than buying gold bullion, coins or exchange-traded funds.

Here's the best part:

I've just finished writing a presentation on everything you need to know to make a fortune in this gold investment, including:

What it is…

The simple steps you can take to buy in…

Plus, why this chance only comes around every 20 years.



To read it, go here now.

Sincerely,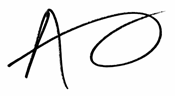 Adam O'Dell
Chief Investment Strategist, Money & Markets

P.S. The last time you had the chance to buy this rare type of gold investment was back in 2001. It could have made you exceptional gains as high as 4,558%. Don't miss out this time.
This ad is sent on behalf of Banyan Hill Publishing. P.O. Box 8378, Delray Beach, FL 33482. If you would like to unsubscribe from receiving offers for Green Zone Fortunes, please

click here

.
Copyright © 2021 CoinSnacks, All rights reserved.



unsubscribe

.
Older messages
📌 $50k BTC, Altcoins Hit ATH, and Bitwise Launches DeFi Crypto Index Fund
Thursday, February 18, 2021
February 17, 2021 | Issue #156 MUST READS $50k BTC Bitcoin is now the 6th... largest... currency in the world, just hit a new all-time high of ~$52.3k, and is creeping up on a $1T market cap. Shout out
A money revolution far bigger than Bitcoin
Tuesday, February 16, 2021
Editor's Note: Please take a moment to read this special message from our sponsor, Weiss Ratings. Dear Reader, Take a good look at this image… You might not understand this unique computer code,
📌 Tesla Buys $1.5M BTC, The Billionaire Flippening, and Mastercard Goes Crypto
Saturday, February 13, 2021
February 10, 2020 | Issue #155 MUST READS Tesla Buys $1.5 Billion in Bitcoin, Plans to Accept it as Payment You're probably sick of this headline at this point as it's been everywhere, but
Crypto Pioneer: "$47k Is Just The Start"
Tuesday, February 9, 2021
Editor's Note: Just $100 in Bitcoin in 2010 would have made you over $40 million today. And yet recently, there's a huge new rally – with Bitcoin already hitting all-time highs in 2021. Sure,
📌 A Week for the History Books, Coinbase IPO Listing, and ETH hits ATH
Thursday, February 4, 2021
February 3, 2020 | Issue #154 MUST READS A Week For the History Books The past week was one for the history books in both crypto and traditional markets. As if US equity censorship wasn't enough to