Issue #205 - 4 Tech Trends That Will Massively Transform Banking in 2021
Fintech News Issue #305
2021-03-04
The Bitcoin Bubble Myth
As 2021 begins, Bitcoin's rising price has brought forth the usual commentary that has dogged the digital cash project for a decade – that it is little more than a "bubble" propelled by market manipulation and euphoria.
Amazon opens cashierless store in London

Amazon has opened a cashierless store in London that lets customers "just walk out" once they have collected their shopping, with payment automatically taken from their account.
F10 and New Energy Nexus unite to nurture green fintech

F10, fintech incubator and accelerator, will collaborate with New Energy Nexus to form the first global green and climate fintech program, bringing decarbonisation of financial services to the cutting edge of innovation.
Have some comments or suggestions? Send us an email at
news@fintechweekly.com
Found this newsletter useful? It would mean a lot to us if you forwarded this to your colleagues and friends and encourage them to subscribe at
www.fintechweekly.com
Follow us:
Copyright © 2021 FinTech Weekly c/o Railslove GmbH, All rights reserved.
You were subscribed to this list because: We are sending you this newsletter because you opted to receive weekly fintech insights from www.fintechweekly.com

Our mailing address is:




unsubscribe from this list

update subscription preferences





Older messages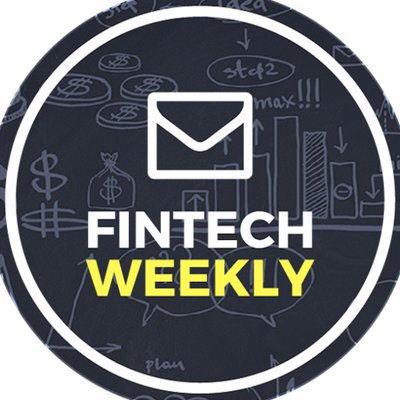 Issue #304 - How to balance the pursuit of profit against ethical data usage
Friday, February 26, 2021
here is your latest news update in fintech. See Online Fintech News Issue #304 2021-02-25 Forget bitcoin — fintech is the 'real Covid-19 story,' JPMorgan says Forget bitcoin — fintech is the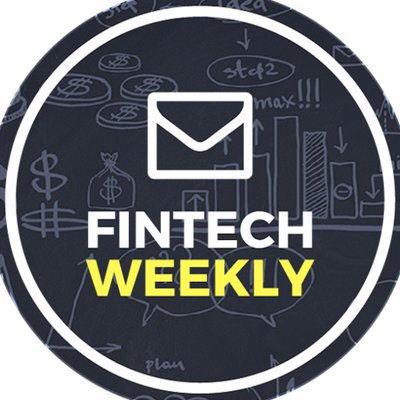 Issue #303 - Climate Fintech Is Coming
Friday, February 19, 2021
here is your latest news update in fintech. See Online Fintech News Issue #303 2021-02-19 Climate Fintech Is Coming Climate Fintech Is Coming via Forbes What do you get when you combine the buzziest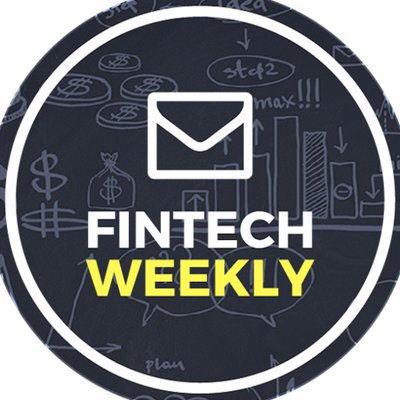 Issue #302 - Top 5 Fintech Trends That Will Shape Financial Markets in 2021
Thursday, February 4, 2021
here is your latest news update in fintech. See Online Fintech News Issue #302 2021-02-04 Robinhood Is A Perfect Example Of Fintech's Insidious Power Robinhood Is A Perfect Example Of Fintech's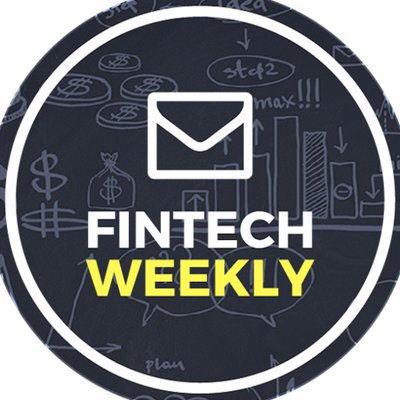 Issue #301 - How Consumers Are Actually Using Fintech Apps
Thursday, January 28, 2021
here is your latest news update in fintech. See Online Fintech News Issue #301 2021-01-28 Top Data Trends Banks and Credit Unions Must Brace For Top Data Trends Banks and Credit Unions Must Brace For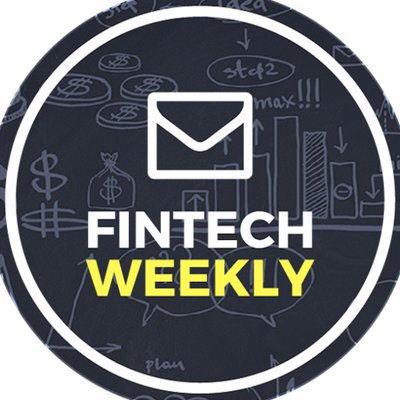 Issue #300 - What the Surge in Fintech Launches Signals for Banking's Future
Thursday, January 21, 2021
here is your latest news update in fintech. See Online Fintech News Issue #300 2021-01-21 Monzo founder Tom Blomfield is departing the challenger bank and says he's 'struggled' during the