🗞 What's New: Twitter's tip jar
The feature launched to much fanfare last Thursday:
Twitter's tip jar hasn't even been live a week yet, and users have already been doxxed. Despite this, the benefits for creators will likely far outweigh the drawbacks once the privacy issues have been fixed.
Logistics startups are booming, with $2.7 billion in funding raised in 2021 alone. With tons of great opportunities for founders, delivery has never been hotter.
Founder Jay Clouse is a seasoned veteran when it comes to community-building. His advice on scaling? Segment your community to provide personalized experiences and teach users to return to the community regularly.
Want to share something with over 70,000 indie hackers? Submit a section for us to include in a future newsletter. —Channing
💰 Twitter's Tip Jar is a Win for Creators
from the Indie Economy newsletter by Channing Allen
When I first heard about Twitter's upcoming tip jar feature, I was a little underwhelmed. And the fact that the feature immediately experienced privacy issues, with multiple users being doxxed, didn't help.
But lately I've had a change of heart. I've said plenty about how I think Twitter is setting itself up to become one of the best platforms for creators. But next to Twitter's other upcoming blockbuster features — especially Super Follows, which will allow users to post to a private feed for paid subscribers — the tip jar announcement initially struck me as somewhat trivial.
Donors, I reasoned, are more frugal and unpredictable than paid subscribers, so tips aren't going to bring in much money for people.
What made me come around isn't exactly that I was "wrong" about this. It's just that I now see all of this as a feature rather than a bug.
Specifically, I can now think of at least three reasons why tips will make Twitter better. And not just for creators, but for everyone.
Tips will favor creators over corporations.
Tips will incentivize creators to write more helpful content.
Tips won't wall off content for those who don't pay.
Hear me out.
Tips will favor creators over corporations
Tipping psychology is different than buying psychology.
Buying is transactional, and often impersonal. Faceless corporations excel at this game. I give you this cash, you give me that product. No "thank you" necessary. That cash was my "thank you."
Tipping, on the other hand, is deeply personal. It's about support, gratitude, advocacy. Here corporations struggle to keep up with creators. You make the changes I want to see in the world and I send you a token of my support. You help me in a way that really resonates with me and I give you a financial show of appreciation. Ideally with a personal message attached.
Now there's an extent to which this favoritism toward creators will also be true for Super Follows (again: Twitter's upcoming paid subscription service for private feeds), but just not to the same degree. Take the @nytimes. You can imagine that account making serious money on a private breaking news feed. But since they're essentially an anonymous storefront, people won't be eager to send them tips.
Tips encourage more helpful content
The tip incentive will change what people tweet about. This might sound circular, but they'll motivate creators to tweet the kind of value people might pay for.
For example, two kinds of tweets that do well right now are aphorisms — compact, cleverly worded sayings about the world (see naval's feed) — and long-form instructional threads (see Julian's feed). Both forms get shared widely if done well, but instructional threads are probably more likely to "convert" to donations since a) they tend to provide more explicit value and b) they give the author more surface area to express their personality, opinions, vulnerabilities, and the other trust-enhancing qualities that make donors pull out their wallets.
Tips won't wall off content for those who don't pay
A final admirable note on the tipping system is it won't put a bunch of valuable content behind paywalls the way Super Follows and paid newsletters will. Writers can get paid for their content while still reaching readers who are strapped for cash.
This isn't a knock on paywalls. Super Follows, for their part, will bring a lot of great new content to Twitter that's currently getting published elsewhere. But the Twitter ecosystem as a whole will be a lot better with donations in the mix.
Have you tried Twitter's tipping feature? Share your thoughts in the comments.
Discuss this story, or subscribe to Indie Economy for more.
📰 In the News
from the Volv newsletter by Priyanka Vazirani
🎧 Clubhouse has launched its Android app in the US.
💲 Cryptocurrency is now worth more than all US dollars in circulation.
🛰 SpaceX could cut off your Starlink if you engage in piracy online.
📝 Students' note-sharing platform StuDocu raises $50M.
🤑 Jay-Z and Serena Williams join funding round for NFT Platform Bitski.
Check out Volv for more 9-second news digests.
🚛 Logistics is Booming With New Opportunities for Founders
from the Hustle Newsletter by Julia Janks
Since the beginning of 2021, VC funding in logistics startups has boomed. Young companies in the space have attracted a whopping $5B in funding, $2.7B of which was raised in 2021 alone. Emerging opportunities in logistics are ripe for founders to tap into.
Logistics boom
The Signal: Last year we wrote a Signal about Fetch, a mail delivery startup focused on delivering packages to apartments, which had just raised $18M.
In the ~5 months since we wrote that article, VC funding in logistics startups has boomed. Some of the biggest funding rounds so far this year include Hive Box express lockers ($400M), Sennder digital freight forwarders ($160M), and Getir grocery deliveries ($128M).
Source: Crunchbase
The big picture: The global logistics industry is fraught with inefficiencies. 50% of the US' largest importers use spreadsheets to manage complex international shipments. It's not surprising that disruptors have been challenging large players in logistics for years.
But a COVID-inspired boom in e-commerce is ushering in a new wave of competitors.
Source: eMarketer
Opportunities
Analyzing VC funding trends in the logistics market reveals a number of SMB-focused opportunities. Here are several we discovered:
Same-day delivery and the unbundling of Amazon
Incredibly, Hong Kong-based on-demand logistics and delivery company Lalamove is about to close a massive $1.5B round.
The company, which provides same-day delivery services, has been operating in Asia and Latin America since 2013. Last year, it launched in Dallas-Fort Worth to "empower SMBs with the ability to offer fast, on-demand deliveries to their customers."
It has since expanded to Houston and Chicago, where it operates across multiple industries, including catering/restaurants, retail, ecommerce, manufacturing, and construction.
Source: Lalamove
The investment confirms that companies that empower small businesses and independent retailers to compete with the likes of Amazon stand to win big.
Trendster Saeedreza Abbaspour argues that:
Every piece of Amazon is now offered by a different service: fast checkout is now offered by Bolt, Affirm offers payments solutions, ShipBob is a fulfillment center for ecommerce brands. It's only a matter of time before someone offers parcel lockers to small retailers.
SaaS and e-forwarding
The logistics industry is no stranger to billion-dollar deals. In 2019, Flexport (the "Slack SaaS for shipping") raised $1B at a $3.2B valuation. Since then, VC funding in logistics software has boomed, proving that you don't need to own shipping containers or a delivery fleet to compete.
Freightos, which has raised ~$70M since 2017, is an example of an online freight shipping marketplace and platform that, according to the company, is used by "10K+ small businesses to compare, book, and manage freight."
Their platform includes SMB-centric features such as:
Integrated Fulfillment by Amazon (FBA) destinations
Instant quotes
Facilities for infrequent shippers and low volumes
Digital forwarders like Flexpost, Freightos, and FreightHub, while often met with indignation by traditional players, are the future of logistics. What's more, the low-touch/self-service digital model is perfectly suited to the SMB market.
Per a recent McKinsey report:
By 2030, e-forwarding or crowdsourced delivery will become the new normal.
There's opportunity for more e-forwarders to emerge, and for startups that provide complementing services for SMBs.
New industries with specific requirements are an attractive niche. Cannabis, with its stringent security regulations, is an example. Nabis, a cannabis distributor that's raised $10.5M since its 2018 launch, provides distribution, handling logistics, payment, and warehousing services.
As the industry grows and becomes more fragmented with numerous SMB players, there will be an opportunity for online marketplaces that match sellers with qualifying distributors.
Package consolidation / mailbox-as-a-service
Companies like MyUS, Stackry, and Shipito, which provide package consolidation services for people outside the US, are making bank.
These companies provide consumers with a mailing address inside the US, and then repack and consolidate all of their packages before shipping them to consumers wherever they are based.
Alex Yancher was inspired by companies like these (specifically Egyptian-based Lynks) to start Passport, a startup aiming to "make it easier for [US] brands to reach far-flung customers." Passport raised $12M last year.
The company has shipped millions of packages all over the world for D2C companies like Betabrand, Native, and Bombas, and claims to have helped its customers grow their international shipping volume by 43% YoY.
Source: Passport
There is still plenty of room in the US market to provide package consolidation and forwarding services focused on the fast-growing D2C sector. Beyond the US, there are opportunities to provide the same package consolidation services in centrally located cities like Dubai, and in South America, where ecommerce growth is particularly high.
Will you be tapping into these opportunities in the logistics space? Share your thoughts in the comments!
Subscribe to the Hustle Newsletter for more.
🧠 Harry's Growth Tip
from the Marketing Examples newsletter by Harry Dry
Claude C. Hopkins, advertising pioneer (1923):
Platitudes and generalities roll off the human understanding like water from a duck. They leave no impression whatever.
But a man who makes a specific claim is either telling the truth or a lie. People do not expect an advertiser to lie.
Go here for more short, sweet, practical marketing tips.
Subscribe to Marketing Examples for more.
🛠 Notes on Community-Building With Founder Jay Clouse
from the Listen Up! IH newsletter by Ayush Chaturvedi
Communities are all the rage these days, and Jay Clouse is a seasoned player in the game.
In 2017, Jay created Unreal Collective, a community for creators, tech founders, freelancers, and podcasters. Before long, he had scaled it from a 12 week program for five members to a thriving community of 100+ founders.
And then...he sold it.
Typically, that's the last thing you would expect from a successful community creator. Scaling a community is hard, and selling it is even harder.
Building Unreal Collective
Jay started Unreal Collective as an entirely free program. It was created as a holistic experience to provide accountability, guidance, and support for solo founders. Jay calls it both a virtual accelerator and private community.
The community was bare bones; Jay grew it through Slack and weekly Zoom calls. He gathered feedback, iterated on the experience from the initial cohort, and used the social proof to sell the next version.
With impactful testimonials and social proof from the members, every subsequent cohort got easier for him to sell.
Eventually, Unreal Collective caught the eye of investors, and it wasn't long before Pat Flynn of SmartPassiveIncome approached Jay with an offer.
The acquisition
The CEO of SmartPassiveIncome (SPI), Matt Garland, was part of the Unreal Collective community. He had joined the community shortly before his creative agency was acquired by Pat Flynn, going on to become SPI Media.
Matt liked the experience and respected the way that Jay had built the Unreal Collective community, so he asked Jay to help SPI with its premium, private community, SPI Pro.
Jay consulted with the team for over eight months, and was instrumental in creating and maintaining the SPI Pro community in its early days. They liked his work and wanted to bring him onboard full time. They even discussed merging the two communities, since both spaces were extremely focused on helping solopreneurs build successful online businesses.
In working with the team, Jay saw that Pat, Matt, and SPI truly cared about providing value to the community members. There was thoughtful, curated effort to serve the founders who joined the program.
So Jay agreed to the acquisition of Unreal Collective. After closing, Jay joined SPI as the Community Experience Director role in January. Now, he actively runs the SPI Pro community.
Community-building challenges
Communities are inherently fragile. If the members get upset with something, they quit. The subscriber count can reduce significantly very quickly, leaving the community in tatters. Jay calls this the "negative network effect."
As communities grow, they change in nature. Some begin to feel less personal, more unruly, and less curated. They become harder to run.
To address this, Jay segments his communities into many subgroups by topics so that the members still get the personal, curated experience, while the overall community continues to grow.
His favorite tools for community management are Circle, Facebook Groups, and Twitter.
With Circle, you can segment members based on topics or cohorts. You can even create separate channels for resources and useful links.
Jay knows about the "growth hacks" people use to "build an audience" there. But he prefers to grow slow and have genuine human interactions with his members. He asks them questions, responds with valuable advice, and tries to crowdsource the experience and wisdom of his community members.
Advice for indie hackers
Here are a few final pieces of advice from Jay:
Take relentless action.
Do it everyday. Progress compounds, even if it's slow initially.
It's okay to grow more slowly than your peers. Enjoy your own journey.
Listen to the complete episode on the Indie Hackers Podcast.
Discuss this story, or subscribe to Listen Up! IH for more.
🐦 The Tweetmaster's Pick
I post the tweets indie hackers share the most. Here's today's pick:
🏁 Enjoy This Newsletter?
Forward it to a friend, and let them know they can subscribe here.
Also, you can submit a section for us to include in a future newsletter.
Special thanks to Jay Avery for editing this issue, to Nathalie Zwimpfer for the illustrations, and to Priyanka Vazirani, Julia Janks, Harry Dry, and Ayush Chaturvedi for contributing posts. —Channing
Indie Hackers | Stripe | 510 Townsend St, San Francisco, California 94103
You're subscribed to the Indie Hackers Newsletter. Click here to

unsubscribe

.

Older messages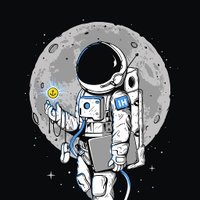 Growth Bite: Increase sales by letting customers pick their prices from a set of three options
Monday, May 10, 2021
While it can be [benefical at launch](https://www.indiehackers.com/post/gain-customers-by-starting-with-a-pay-what-you-want-model-cf5594c505), pay-what-you-want pricing often reduces conversions. But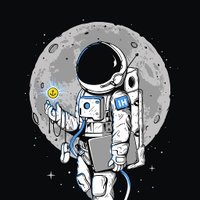 Today's Digest: Clubhouse finally launched an Android app
Monday, May 10, 2021
Your Indie Hackers community digest for May 10th ‌ ‌ ‌ ‌ ‌ ‌ ‌ ‌ ‌ ‌ ‌ ‌ ‌ ‌ ‌ ‌ ‌ ‌ ‌ ‌ ‌ ‌ ‌ ‌ ‌ ‌ ‌ ‌ ‌ ‌ ‌ ‌ ‌ ‌ ‌ ‌ ‌ ‌ ‌ ‌ ‌ ‌ ‌ ‌ ‌ ‌ ‌ ‌ ‌ ‌ ‌ ‌ ‌ ‌ ‌ ‌ ‌ ‌ ‌ ‌ ‌ ‌ ‌ ‌ ‌ ‌ ‌ ‌ ‌ ‌ ‌ ‌ ‌ ‌ ‌ ‌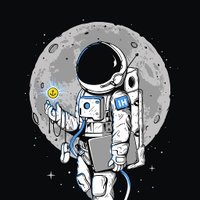 Today's Digest: Paying $5,000 for a great >.io domain name
Sunday, May 9, 2021
Your Indie Hackers community digest for May 9th ‌ ‌ ‌ ‌ ‌ ‌ ‌ ‌ ‌ ‌ ‌ ‌ ‌ ‌ ‌ ‌ ‌ ‌ ‌ ‌ ‌ ‌ ‌ ‌ ‌ ‌ ‌ ‌ ‌ ‌ ‌ ‌ ‌ ‌ ‌ ‌ ‌ ‌ ‌ ‌ ‌ ‌ ‌ ‌ ‌ ‌ ‌ ‌ ‌ ‌ ‌ ‌ ‌ ‌ ‌ ‌ ‌ ‌ ‌ ‌ ‌ ‌ ‌ ‌ ‌ ‌ ‌ ‌ ‌ ‌ ‌ ‌ ‌ ‌ ‌ ‌ ‌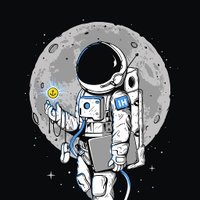 Top Milestones: I'm Going Full-time on Software Ideas! ⭐
Sunday, May 9, 2021
Top milestones for the week from your fellow indie hackers. ‌ ‌ ‌ ‌ ‌ ‌ ‌ ‌ ‌ ‌ ‌ ‌ ‌ ‌ ‌ ‌ ‌ ‌ ‌ ‌ ‌ ‌ ‌ ‌ ‌ ‌ ‌ ‌ ‌ ‌ ‌ ‌ ‌ ‌ ‌ ‌ ‌ ‌ ‌ ‌ ‌ ‌ ‌ ‌ ‌ ‌ ‌ ‌ ‌ ‌ ‌ ‌ ‌ ‌ ‌ ‌ ‌ ‌ ‌ ‌ ‌ ‌ ‌ ‌ ‌ ‌ ‌ ‌ ‌ ‌ ‌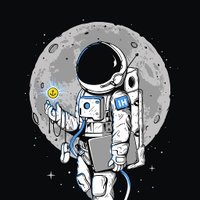 Today's Digest: Leh Ladakh tour Packages
Saturday, May 8, 2021
Your Indie Hackers community digest for May 8th ‌ ‌ ‌ ‌ ‌ ‌ ‌ ‌ ‌ ‌ ‌ ‌ ‌ ‌ ‌ ‌ ‌ ‌ ‌ ‌ ‌ ‌ ‌ ‌ ‌ ‌ ‌ ‌ ‌ ‌ ‌ ‌ ‌ ‌ ‌ ‌ ‌ ‌ ‌ ‌ ‌ ‌ ‌ ‌ ‌ ‌ ‌ ‌ ‌ ‌ ‌ ‌ ‌ ‌ ‌ ‌ ‌ ‌ ‌ ‌ ‌ ‌ ‌ ‌ ‌ ‌ ‌ ‌ ‌ ‌ ‌ ‌ ‌ ‌ ‌ ‌ ‌