🗞 What's New: WHO study warns against 55+ hour workweeks
72% of deaths from work-related diseases occurred among males:
Long work hours are killing hundreds of thousands of people each year, according to a new World Health Organization (WHO) study. Working over 55 hours per week is considered a "serious health hazard."
If you're working from home, having the proper desk setup can make you more productive. This guide to selecting your perfect home office equipment will help you avoid poor posture and increase your comfort while working.
Founder Wil Schroter has bought six VC-funded startups with his own money. With each acquisition, he looks for businesses that can bring in users that will buy his other products.
Want to share something with over 75,000 indie hackers? Submit a section for us to include in a future newsletter. —Channing
⏰ WHO Study Finds That Working Long Hours Kills Thousands Per Year
from the Indie Economy newsletter by Bobby Burch
Long work hours are killing hundreds of thousands of people each year, according to a new study conducted by the World Health Organization (WHO) and International Labour Organization (ILO). Could your schedule be killing you?
More isn't always better
Key finding: Working 55+ hours per week is considered a "serious health hazard," according to the study.
The numbers: Working long hours led to 745K deaths from stroke and heart disease in 2016. This is a 29% increase since 2000. Between 2000-2016, deaths from heart disease caused by working long hours increased by 42%, and from stroke by 19%.
Risk factors: Working 55+ hours per week puts people at a 35% higher risk of a stroke, and a 17% higher risk of dying from heart disease, when compared to those logging 35-40 hours a week. This means that if you're indie hacking, you not only own your product, but have the potential to live a longer, healthier life if you set appropriate boundaries.
Populations at risk: Work-related diseases disproportionally affect men, people living in the Western Pacific and Southeast Asia, and middle-aged or older workers. About 72% of deaths from work-related diseases occurred among males.
Recommendations: The WHO says that governments, employers, and workers can protect workers' health by:
Introducing and enforcing laws that ban mandatory overtime, and impose limits on working time.

Creating work agreements that make working time more flexible, and cap the maximum number of working hours.

Sharing working hours to ensure that work does not exceed 55 hours per week.
Dr. Tedros Adhanom Ghebreyesus, Director-General of the WHO, had this to say:
Teleworking has become the norm in many industries, often blurring the boundaries between home and work. In addition, many businesses have been forced to scale back or shut down operations to save money, and people who are still on the payroll end up working longer hours. No job is worth the risk of stroke or heart disease.
Methodology: The study is the first global analysis of mortality and health associated with working long hours. The WHO and ILO conducted two meta-analyses with data collected from 37 studies on heart disease, and 22 studies on stroke. The study utilized a combined 1.6M participants. It covered global, regional, and national levels, and included data from more than 2.3K surveys in 154 countries, collected from 1970-2018.
Work-life balance for founders
Many founders pride themselves on being extremely busy, and on working 80+ hour weeks. Of course, many indie hackers also report how they've effectively set boundaries, established routines and optimized productivity versus staying busy. If you haven't quite figured it out, these tips can help:
Time management: Focus on your most important tasks first to ensure your peak mental energy is used on what's essential.

Routine: An established routine reduces "cognitive load" to constantly make decisions for a set of activities, according to Daryaneh Badaly, a clinical neuropsychologist. Block out times for specific activities and stick to your routine.

Boundaries: People feel a lot of pressure to always be available and connected to work. This is especially true when it comes to the expectation to quickly respond to requests. Set boundaries for when, and where, you will work to avoid burnout.

Sabbatical: If you're in between projects or companies, consider an extended break to step back and evaluate what you want to do next.

Two minute dance party: Engage your body, briefly shift your focus, and have some fun. Or if dancing isn't your thing, try regular exercise to blow off steam.

Recreation: Many find work to be fun, but don't let other recreational activities (games, bike rides, hikes, journaling, gardening, etc.) fall by the wayside.
What are your tips to achieve optimal work-life balance? Please share your thoughts in the comments!
Discuss this story, or subscribe to Indie Economy for more.
📰 In the News
from the Volv newsletter by Priyanka Vazirani
🦠 Dating apps will add new features to urge people to get the COVID-19 vaccine.
📉 WeWork posts a quarterly loss of $2.06B while preparing to go public.
🎧 Clubhouse is now available on Android devices across the world.
👓 Snap unveils its first AR-enabled Spectacles.
🏢 Google will open its first retail store in New York City this summer.
Check out Volv for more 9-second news digests.
🖥 The Perfect Desk Setups for Remote Workers
Due to the pandemic, many employees were suddenly thrust into remote work without proper home office setups. This has caused many workers to develop poor posture, according to a new Wall Street Journal report. Having the right setup makes work easier, more productive, and more enjoyable. It can also help founders to avoid common injuries that occur due to repetitive movements associated with remote work.
Sitting vs. standing
This study found that the following posture is best for your body while working at a computer:
Your upper legs should be at 90-120 degree angles to your back.
Your lower legs should be at 90-130 degree angles to your upper legs.
Your feet should be flat on the floor (or on a footrest).
Your upper arms should hang down loosely.
Your back and neck should be straight but relaxed.
Your face should be 20-30 inches from the monitor.
The top of the screen should be at eye level.
Standing is the same deal, minus the leg stuff.
Check out this workspace planner that allows you to enter your height for it to tell you how high your desk, monitor, and chair, should be.
Now that you know how to position your body, we should tackle standing vs. sitting. Standing is all the rage. It has been shown to improve productivity and relieve the many issues involved with sitting all day, including increased blood pressure, spine damage, cardiovascular disease, and much more. With that said, standing all day comes with its share of problems too. So the best solution is to alternate between the two. You can do this by getting a tall stool for your standing desk, a converter for your sitting desk, or by purchasing a desk that changes heights easily.
If you really want to go for it, you could try a treadmill desk, which provides just a smidge of exercise while you're working, and is said to enhance creativity.
Desk setup
With that out of the way, let's talk about how to set up your desk.
Monitor(s): Laptops are super convenient, but they're a nightmare on your posture. Invest in a monitor or laptop stand. Note the positioning mentioned above: Your monitor should be raised so that you are eye level with the top of it. Some monitors have adjustable heights. If yours doesn't, you can buy an arm for it, attach a mount to your desk, or simply stack some books. Also, consider getting a monitor that reduces eye strain.
Keyboard: Few laptop keyboards are optimal for prolonged typing, so consider getting a separate keyboard. You'll want one that doesn't tilt up, as that can put stress on the wrist. Your wrist should be angled a little bit downward. If your keyboard does tilt up, a palm rest can help. These keyboards are a great place to start!
Mouse: Consider getting an external mouse that feels comfortable in your hands. Here are some great ergonomic mice and alternatives.
Chair: If you're sitting, you'll want an ergonomic chair. If you can, try it before you buy it, as everyone's body is different. Make sure it supports your lower spine where it naturally curves toward your belly. When you sit with your back against this lumbar support, you should have 1-2 inches between the back of your knees and the chair. The height should be adjustable so that you can put your feet flat on the floor. The armrests should be high enough that your shoulders aren't hunched.
Cool desk setup inspo
Looking for some inspiration? Check out:
What does your desk look like? Flex your workspace game in the comments!
Discuss this story.
🌐 Best of Indie Hackers: Links Posted to Indie Hackers This Week
🏅 Success takes more time than most will admit. Posted by Jordan O'Connor.
🚫 My cofounder is toxic. Posted by AnonHacker.
💰 Just sold my side project to Unbounce! Posted by Chris Frantz.
🚀 A detailed guide to launching on Product Hunt. Posted by Xavier Coiffard.
🤫 I want to stop building in public. Posted by Lachlan Kirkwood.
📈 I got a 1400% increase in traffic, but only one sale. Posted by Stan Chernitckii.
Want a shout-out in next week's Best of Indie Hackers? Submit an article or link post on Indie Hackers whenever you come across something you think other indie hackers will enjoy.
💲 Founder Wil Schroter Bought 6 VC-Startups With His Own Money
by Wil Schroter
Have you ever wondered what happens to VC-funded companies that don't raise a second or third round? I'm Will Schroter, founder of Startups.com. We provide education, community, and tools to help startups launch faster. For years, I've worked with nearly 100 VC-backed startups looking for those that had built great tech and community, but were having a hard time being supported by venture going forward. Among them include Clarity.fm, Launchrock, Zirtual.com, and others.
What do you look for in a potential acquisition?
I want each business to bring in users that will buy the other products I've acquired, creating an accretive, gradual growth effect. Otherwise, you're just randomly tying boats together; it doesn't scale. By the way, even having all of the same user bases doesn't guarantee the cross-sale, but it at least points you in that direction.
At a high level, the deals are structured as asset purchases, which a lot of people don't entirely understand. An asset purchase is designed to purchase just the items you want from an entity without buying the entity itself. It's no different than if your company were to sell me a laptop. I'm not buying the company, just an asset.
This allows us to avoid having to upend the cap table (the entire company remains), or any lingering issues that may exist at that specific entity. That way, whatever consideration is paid, the founders and investors can continue with whatever provisions they already had in place, which saves a mountain of time and cost in the deal.
What's the hardest part of convincing a CEO or board to sell?
We looked at over 100 companies, so I had a lot of conversations with a lot of founders. I am 100% founder-focused. I want founders to understand how this process works, even if they don't sell to me. That involves explaining how valuations work, how to present this to investors, how to make sure you don't personally get screwed, etc. I don't give bits of information solely as a sales tactic. I care that people have a good experience; that's just who I am. And many founders took comfort in that, as they should.
What is the most common problem you need to solve post-acquisition?
The most common problem you need to solve for post-acquisition is making sure that you have enough internal resources to run the business at least as well as those who sold it to you did. It sounds way easier than it is. When you buy one business, it's a given. When you buy multiple like we did, not so much. This is so easy to overlook. We've been at it nine years and we're just getting the hang of it!
How do you improve the businesses you acquire?
Sometimes all we need to do to improve a business is to add the right infrastructure. We have 200 people at Startups.com, so every department is paid for. So if your business is struggling to keep up with $50K per month in payroll, none of that payroll exists (it's paid for) in our business so that's $50K of investable profit.
When a company is struggling to pay its own bills, it just can't focus on growth. It's pretty hard to build when you're trying to eat. So, when evaluating the potential a business may have, we just fast-forward to basically what the company would have been doing had it taken on additional capital.
Have you bought a bootstrapped business?
Ys. And we're a bootstrapped business too!
A great structure that I like to look at for buying bootstrapped businesses looks like this: Your business makes $5K per month in total revenue. That's not quite enough for you to cover expenses and pay yourself, but it's close. I will guarantee you $5K per month for the next X years, no matter what. You can go get a job (which most people do), build your next startup, or whatever, but you know you'll have this check every month.
Having $5K, no expenses, and another source of income is a huge bonus for folks. For us, the $5K pays for itself with income, but we obviously make $0 on that alone. For this to work, we have to grow the business (which is more than you did, so it's not taking from you) in order to generate our own profit. We buy a business with $0 out of pocket, and you are guaranteed an income with zero liability. It's a win-win!
Discuss this story.
🐦 The Tweetmaster's Pick
I post the tweets indie hackers share the most. Here's today's pick:
🏁 Enjoy This Newsletter?
Forward it to a friend, and let them know they can subscribe here.
Also, you can submit a section for us to include in a future newsletter.
Special thanks to Jay Avery for editing this issue, to Nathalie Zwimpfer for the illustrations, and to Bobby Burch, Priyanka Vazirani, James Fleischmann, and Wil Schroter for contributing posts. —Channing
Indie Hackers | Stripe | 510 Townsend St, San Francisco, California 94103
You're subscribed to the Indie Hackers Newsletter. Click here to

unsubscribe

.

Older messages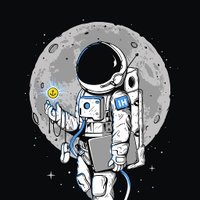 Growth Bite: Define niche keywords and create a glossary to boost traffic
Friday, May 21, 2021
If your niche has its own lingo, it may be an SEO opportunity. Consider getting quality traffic and backlinks by defining niche keywords and creating a glossary. You can find people who are interested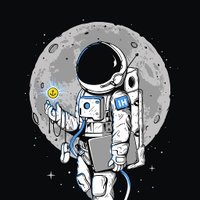 Today's Digest: Basecamp gained more customers than they lost during the controversy
Friday, May 21, 2021
Your Indie Hackers community digest for May 21st ‌ ‌ ‌ ‌ ‌ ‌ ‌ ‌ ‌ ‌ ‌ ‌ ‌ ‌ ‌ ‌ ‌ ‌ ‌ ‌ ‌ ‌ ‌ ‌ ‌ ‌ ‌ ‌ ‌ ‌ ‌ ‌ ‌ ‌ ‌ ‌ ‌ ‌ ‌ ‌ ‌ ‌ ‌ ‌ ‌ ‌ ‌ ‌ ‌ ‌ ‌ ‌ ‌ ‌ ‌ ‌ ‌ ‌ ‌ ‌ ‌ ‌ ‌ ‌ ‌ ‌ ‌ ‌ ‌ ‌ ‌ ‌ ‌ ‌ ‌ ‌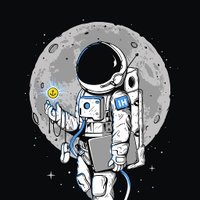 Today's Digest: A Zuck Request
Thursday, May 20, 2021
Your Indie Hackers community digest for May 20th ‌ ‌ ‌ ‌ ‌ ‌ ‌ ‌ ‌ ‌ ‌ ‌ ‌ ‌ ‌ ‌ ‌ ‌ ‌ ‌ ‌ ‌ ‌ ‌ ‌ ‌ ‌ ‌ ‌ ‌ ‌ ‌ ‌ ‌ ‌ ‌ ‌ ‌ ‌ ‌ ‌ ‌ ‌ ‌ ‌ ‌ ‌ ‌ ‌ ‌ ‌ ‌ ‌ ‌ ‌ ‌ ‌ ‌ ‌ ‌ ‌ ‌ ‌ ‌ ‌ ‌ ‌ ‌ ‌ ‌ ‌ ‌ ‌ ‌ ‌ ‌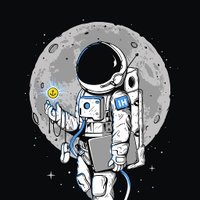 🗞 What's New: Yelp is now better for advertisers
Thursday, May 20, 2021
Also: Your guide to finding remote work. ‌ ‌ ‌ ‌ ‌ ‌ ‌ ‌ ‌ ‌ ‌ ‌ ‌ ‌ ‌ ‌ ‌ ‌ ‌ ‌ ‌ ‌ ‌ ‌ ‌ ‌ ‌ ‌ ‌ ‌ ‌ ‌ ‌ ‌ ‌ ‌ ‌ ‌ ‌ ‌ ‌ ‌ ‌ ‌ ‌ ‌ ‌ ‌ ‌ ‌ ‌ ‌ ‌ ‌ ‌ ‌ ‌ ‌ ‌ ‌ ‌ ‌ ‌ ‌ ‌ ‌ ‌ ‌ ‌ ‌ ‌ ‌ ‌ ‌ ‌ ‌ ‌ ‌ ‌ ‌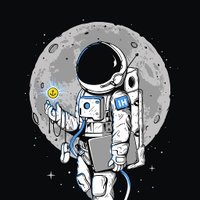 Today's Digest: Acquisition Channel Trends & Opportunities: Podcast Growth, Yelp, Social Media
Wednesday, May 19, 2021
Your Indie Hackers community digest for May 19th ‌ ‌ ‌ ‌ ‌ ‌ ‌ ‌ ‌ ‌ ‌ ‌ ‌ ‌ ‌ ‌ ‌ ‌ ‌ ‌ ‌ ‌ ‌ ‌ ‌ ‌ ‌ ‌ ‌ ‌ ‌ ‌ ‌ ‌ ‌ ‌ ‌ ‌ ‌ ‌ ‌ ‌ ‌ ‌ ‌ ‌ ‌ ‌ ‌ ‌ ‌ ‌ ‌ ‌ ‌ ‌ ‌ ‌ ‌ ‌ ‌ ‌ ‌ ‌ ‌ ‌ ‌ ‌ ‌ ‌ ‌ ‌ ‌ ‌ ‌ ‌