🗞 What's New: Twitter's new subscription option
The option will range in cost, starting at $2.99 per month:
Twitter Blue is a premium subscription option that will include the ability to unsend tweets, allow users to save their favorite tweets, and promote clutter-free newsfeeds.
Searches for "scalp brushes" are up 119% over the last two years. With the pandemic forcing people to recreate the spa experience at home, founders can tap into opportunities in the business of relaxation.
Founder Dominic Monn needed a tech mentor. When he couldn't find one, he decided to build Mentorcruise, a marketplace for newbies in tech to find long-term mentors.
Want to share something with over 75,000 indie hackers? Submit a section for us to include in a future newsletter. —Channing
📰 Twitter's New Subscription Option
from the Indie Economy newsletter by Bobby Burch
Twitter is working on a new premium subscription option that will offer new features such as favorite tweet collections, a timed "undo" send feature, and clutter-free newsfeeds.
Twitter Blue
Twitter Blue: Software sleuth and independent researcher Jane Manchun Wong has discovered that Twitter is building Twitter Blue, a premium service starting at $2.99 per month. Jane gets the scoop on new tech features, often breaking the news before the companies do themselves. You can check out her interview with Indie Hackers here.
Features: Here's what to expect from Twitter Blue:
Collections: This will allow users to save and organize their favorite tweets in folders within Twitter's Bookmarks, a feature that stores your favorite tweets in a chronological list.
Undo: This shows subscribers a timed button during which they can cancel tweets. It's not the edit button that many users have been asking for, but it'll offer a few seconds to remove a hastily-written tweet.
Clutter-free news: This will help users clean up their busy feeds. Twitter acquired Scroll in early May to create the feature, which will improve the reading experience by allowing users to read articles without ads and pop-ups.
Typo vibes: The ability to edit tweets is one of Twitter's most requested features. But don't expect that feature anytime soon, or perhaps ever, according to Twitter CEO Jack Dorsey:
The reason there's no edit button [and] there hasn't been an edit button traditionally is we started as an SMS text messaging service. So as you all know, when you send a text, you can't really take it back. We wanted to preserve that vibe and that feeling.
Verified account applications
Twitter is reopening applications for its glamorous blue checkmarks. The highly coveted feature denotes a verified account, which prescribes prestige and credibility to the user. Twitter will soon offer a new verification application within the Account Settings tab for all users.
To qualify for verification, Twitter says you must fit one of these six categories:
Government
Companies, brands, and organizations
News organizations and journalists
Entertainment
Sports and gaming
Activists, organizers, and other influential individuals
The company plans to introduce more categories later this year, including verification options for scientists, academics, and religious leaders.
Creator strategy takes flight
Twitter is doubling down on its goal to double revenue from $3.7B in 2020 to $7.5B+ by 2023.
How? Twitter believes it can achieve this remarkable leap in revenue by enhancing users' experience through new products like Twitter Blue, and investing in tools for creators.
Tip Jar: On May 7th, Twitter began allowing users to tip other users. The Tip Jar is only available for those using Twitter in English, and is limited to certain accounts. You can send tips via Patreon, Cash App, Bandcamp, Venmo, and PayPal.
Super Follows: Users can charge Super Followers for exclusive access to content, subscriber-only newsletters, community groups, and supporter badges.
Communities: Similar to Facebook Groups, Twitter's Communities feature will allow users to create and join a group on a particular topic. Communities will offer Super Followers a space to convene with other like-minded users.
Twitter Spaces: Twitter's audio chat tool, Spaces, will soon allow hosts to charge for tickets to enter exclusive conversations on the app.
Newsletters: In January, Twitter acquired the newsletter tool Revue, which enables users to create and offer paid newsletter subscriptions within the app.
What are your thoughts on Twitter's recent moves? Please share in the comments below.
Discuss this story, or subscribe to Indie Economy for more.
📰 In the News
from the Volv newsletter by Priyanka Vazirani
🎞 Netflix is hosting a contest on TikTok to hire future creators.
💻 You can create a cryptocurrency and get it trading in under 10 minutes.
🏛 Apple CEO Tim Cook testifies in Apple vs. Epic Games trial.
📝 This AI assistant will take notes for you when you can't attend a Zoom meeting.
👀 Drug dealers are using Snapchat and Instagram to find customers.
Check out Volv for more 9-second news digests.
🧼 Scalp Brushes Are the Next Big Thing in the Home Spa Trend
from the Exploding Topics newsletter by Josh Howarth
Searches for "scalp brushes" are up 119% over the last two years. For founders, this means new opportunities to get in on the "home spa" trend.
What are they?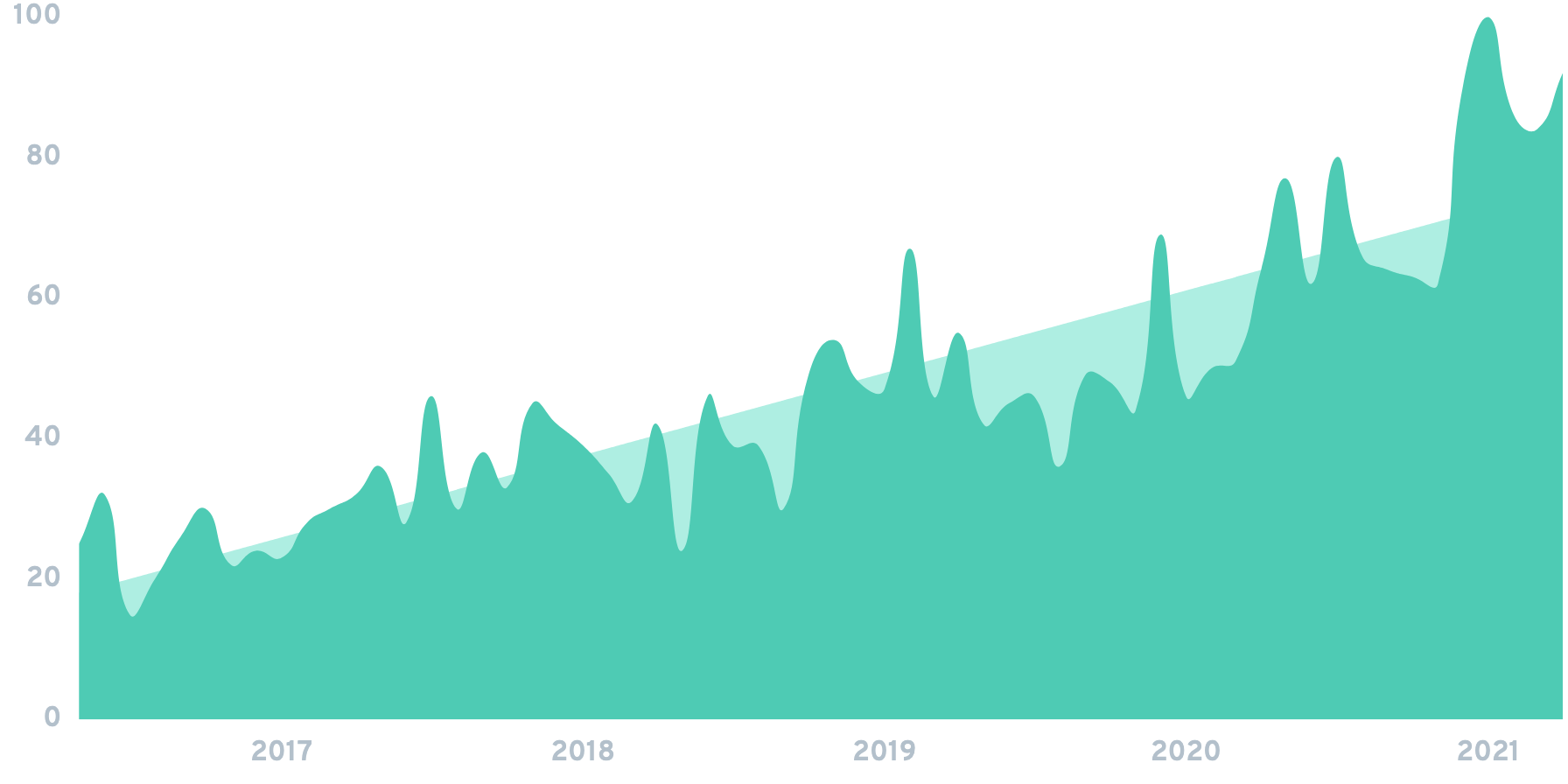 So what the heck are scalp brushes?
Scalp brushes are used to exfoliate the scalp, reduce excess oil, and remove buildup from shampoo and conditioner.
Most scalp brushes are made with soft silicone, and they are made in two versions: manual and battery-powered vibrating models.
The top-selling scalp brush on Amazon has over 74K reviews and currently ranks #1 in the "hair brush" category.
Home spa trend
Scalp brushes are part of the "home spa day" meta trend.
Lockdowns forced millions of people to take their spa routines home. According to a McKinsey report, this caused sales of bath-and-body products to increase by 65% last year.
Aside from scalp brushes, this meta trend also includes:
The opportunity
Many scalp brushes are battery-operated or charged through USB devices. Founders can tap into the increasing demand for more sophisticated tools regarding scalpcare. Apps tracking vital stats related to scalp brushing (how long a user should do it for, changes in the scalp detected during each session, etc.), charging ports for brushes, and scalp brush holders, cleaners, and other supplies are all emerging areas.
Founders can also tap into the essential oil market, developing products centered around scalpcare for use with the brushes. Informational pages on social media, newsletters containing practical information and tips for optimal scalp health, and "home spa packages" including various products targeting scalp, hair, and skincare are also avenues worth exploring.
Check out the full post to see this week's other two exploding topics.
And join Exploding Topics Pro to see trends 6+ months before they take off.
Discuss this story, or subscribe to Exploding Topics for more.
🧠 Harry's Growth Tip
from the Marketing Examples newsletter by Harry Dry
Repetition creates rhythm. Rhythm makes it memorable.
Go here for more short, sweet, practical marketing tips.
Subscribe to Marketing Examples for more.
🤝 Founder Dominic Monn is Investing in Mentors
from the Why It Works newsletter by Bhumi
Dominic Monn is the founder of Mentorcruise, a marketplace that helps people in tech to find a mentor. People pay for the customized guidance and accountability, with the goal being to forge long-term mentorship instead of one-off calls.
Dominic's journey
Dominic was accepted into an apprentice program for software engineering in Switzerland, then taught himself machine learning by taking courses through Udacity. As part of his apprenticeship, he was assigned a mentor. It was a great relationship, but when he finished his courses, he lost access to his mentor. Upon beginning a challenging internship, Dominic looked for a way to find specific mentors on-demand. When he couldn't find one, he decided to build Mentorcruise:
A mentor is someone who has gone through what you're going through now. When doing something challenging, it helps to get someone in the boat with you.
Dominic worked remotely for a San Francisco startup from Zurich while building Mentorcruise as a side project:
Working for a startup is obviously very exciting. But when you have this little thing on the side, during nights and weekends you have full control. You can bring your creativity to it. You're responsible for every job from marketing, product, sales, etc. [This] builds a broad skill set. It's super exciting and super valuable.
Mentorcruise
The problem: Learning to code is hard. There is an abundance of free or inexpensive resources, but it's not always clear what to consume and in what order. As a beginner, having a mentor guiding you through the journey is invaluable. However, professional mentors are generally available only to those enrolled in a university, a formal online certification, or a bootcamp program.
Target Users: Mentorcruise caters to those looking for third-party mentors in tech, not connected to a specific school or job, who they can work with long-term.
First 100 customers
Action: Dominic built an MVP by working 1-3 hours per day over the course of four months. He avoided building things for which external tools exist, like an appointment scheduler.
Outcome: He had something to share with one side of the marketplace: The mentors and teachers.
Action: After building the MVP, Dominic completely concentrated on marketing. He spent two months on pre-launch marketing efforts, and sent direct messages to 100+ people on Twitter to recruit mentors. He focused on senior people in tech who had an audience. Dominic also shared a simple landing page on Reddit and other sites.
Outcome: Most people didn't get back to his messages and emails. But in the end, there were 60 people who entered their email addresses on the landing page.
Action: Dominic launched using those 60 email sign-ups. His goal was to have at least 30 mentors on launch day.
Outcome: 12 out of the 60 mentors created a profile on the platform, and were available for booking.
Action: He encouraged mentors to share their profiles with their Twitter audiences and followers.
Outcome: Early mentees (paying customers) came from the mentors. These were people who wanted to talk to the mentors already, and now had a seamless way to initiate that relationship. Some of the early mentees also signed up to be mentors in other areas, such as product and business.
Action: Dominic worked on optimizing Mentorcruise's search presence.
Outcome: By October 2019, Mentorcruise had 160 mentors, and hit $700 MRR. It reached 100 paying customers in March of 2020, and SEO is the primary channel for acquiring mentees now.
Mentorcruise charges a 15-25% platform fee on all transactions. It reached $2K MRR in May 2020, and is still going strong. Many mentees have been active with a mentor for six months or more. There are mentees who have paid $1K+ in total mentorship across several mentors.
You can learn more about Mentorcruise's journey on the Indie Hackers Podcast here.
Discuss this story, or subscribe to Why It Works for more.
🐦 The Tweetmaster's Pick
I post the tweets indie hackers share the most. Here's today's pick:
🏁 Enjoy This Newsletter?
Forward it to a friend, and let them know they can subscribe here.
Also, you can submit a section for us to include in a future newsletter.
Special thanks to Jay Avery for editing this issue, to Nathalie Zwimpfer for the illustrations, and to Bobby Burch, Priyanka Vazirani, Josh Howarth, Harry Dry, and Bhumi for contributing posts. —Channing
Indie Hackers | Stripe | 510 Townsend St, San Francisco, California 94103
You're subscribed to the Indie Hackers Newsletter. Click here to

unsubscribe

.
Older messages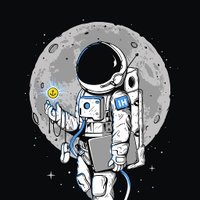 Growth Bite: Get customers from your videos by linking your lead magnet in 3 key places
Monday, May 24, 2021
Videos are an incredibly valuable type of content, but lead generation can be a little tricky on Youtube. Turn viewers into customers by placing a link to your lead magnet in three strategic places. [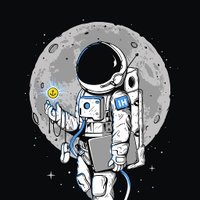 Today's Digest: Chalk Rebels Update 24/05 - 4/4
Monday, May 24, 2021
Your Indie Hackers community digest for May 24th ‌ ‌ ‌ ‌ ‌ ‌ ‌ ‌ ‌ ‌ ‌ ‌ ‌ ‌ ‌ ‌ ‌ ‌ ‌ ‌ ‌ ‌ ‌ ‌ ‌ ‌ ‌ ‌ ‌ ‌ ‌ ‌ ‌ ‌ ‌ ‌ ‌ ‌ ‌ ‌ ‌ ‌ ‌ ‌ ‌ ‌ ‌ ‌ ‌ ‌ ‌ ‌ ‌ ‌ ‌ ‌ ‌ ‌ ‌ ‌ ‌ ‌ ‌ ‌ ‌ ‌ ‌ ‌ ‌ ‌ ‌ ‌ ‌ ‌ ‌ ‌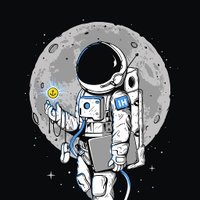 Today's Digest: You probably shouldn't work at a startup
Sunday, May 23, 2021
Your Indie Hackers community digest for May 23rd ‌ ‌ ‌ ‌ ‌ ‌ ‌ ‌ ‌ ‌ ‌ ‌ ‌ ‌ ‌ ‌ ‌ ‌ ‌ ‌ ‌ ‌ ‌ ‌ ‌ ‌ ‌ ‌ ‌ ‌ ‌ ‌ ‌ ‌ ‌ ‌ ‌ ‌ ‌ ‌ ‌ ‌ ‌ ‌ ‌ ‌ ‌ ‌ ‌ ‌ ‌ ‌ ‌ ‌ ‌ ‌ ‌ ‌ ‌ ‌ ‌ ‌ ‌ ‌ ‌ ‌ ‌ ‌ ‌ ‌ ‌ ‌ ‌ ‌ ‌ ‌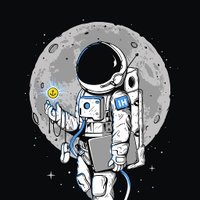 Top Milestones: We decided to build a product feedback tool
Sunday, May 23, 2021
Top milestones for the week from your fellow indie hackers. ‌ ‌ ‌ ‌ ‌ ‌ ‌ ‌ ‌ ‌ ‌ ‌ ‌ ‌ ‌ ‌ ‌ ‌ ‌ ‌ ‌ ‌ ‌ ‌ ‌ ‌ ‌ ‌ ‌ ‌ ‌ ‌ ‌ ‌ ‌ ‌ ‌ ‌ ‌ ‌ ‌ ‌ ‌ ‌ ‌ ‌ ‌ ‌ ‌ ‌ ‌ ‌ ‌ ‌ ‌ ‌ ‌ ‌ ‌ ‌ ‌ ‌ ‌ ‌ ‌ ‌ ‌ ‌ ‌ ‌ ‌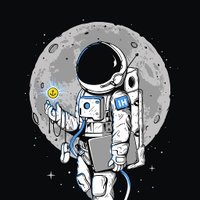 Today's Digest: Chalk Rebels Update 21/05 - 1/1
Saturday, May 22, 2021
Your Indie Hackers community digest for May 22nd ‌ ‌ ‌ ‌ ‌ ‌ ‌ ‌ ‌ ‌ ‌ ‌ ‌ ‌ ‌ ‌ ‌ ‌ ‌ ‌ ‌ ‌ ‌ ‌ ‌ ‌ ‌ ‌ ‌ ‌ ‌ ‌ ‌ ‌ ‌ ‌ ‌ ‌ ‌ ‌ ‌ ‌ ‌ ‌ ‌ ‌ ‌ ‌ ‌ ‌ ‌ ‌ ‌ ‌ ‌ ‌ ‌ ‌ ‌ ‌ ‌ ‌ ‌ ‌ ‌ ‌ ‌ ‌ ‌ ‌ ‌ ‌ ‌ ‌ ‌ ‌