Growth Bite: Provide value with spreadsheets to convert leads
Provide value with spreadsheets to convert leads.
While they may not be as popular as video content or articles, spreadsheets are often what audiences actually need. Get new customers by solving problems with useful spreadsheets.
While working at Eventbrite, Ronnie Higgins created a simple spreadsheet to help people plan and track their event promotions. After spending 2-3 hours building it, Ronnie created a simple landing page and started getting it in front of people who were managing single events. Visitors entered their information and downloaded the document. This was presumably followed by an email sequence aiming to convert them into paid customers. Later, Ronnie made a few tweaks and put out a new spreadsheet targeting people who were managing multiple events. This brought in even more conversions. In the end, these evergreen spreadsheets generated hundreds of thousands of leads and millions of dollars. Of course, Ronnie's spreadsheets are outliers and Eventbrite already had a good amount of traffic at the time, but there are plenty of other examples of companies experiencing similar (though smaller) effects. So if you've made your life easier for yourself with a spreadsheet (or if you know of a likely pain point), consider polishing it up, promoting it, and linking to it from your other content.
Indie Hackers | Stripe | 510 Townsend St, San Francisco, California 94103
You're subscribed to the Indie Hackers Growth Bites newsletter. Click here to

unsubscribe

.

Older messages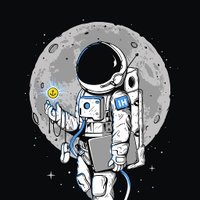 Today's Digest: Should I bother with cold emailing companies?
Tuesday, May 25, 2021
Your Indie Hackers community digest for May 25th ‌ ‌ ‌ ‌ ‌ ‌ ‌ ‌ ‌ ‌ ‌ ‌ ‌ ‌ ‌ ‌ ‌ ‌ ‌ ‌ ‌ ‌ ‌ ‌ ‌ ‌ ‌ ‌ ‌ ‌ ‌ ‌ ‌ ‌ ‌ ‌ ‌ ‌ ‌ ‌ ‌ ‌ ‌ ‌ ‌ ‌ ‌ ‌ ‌ ‌ ‌ ‌ ‌ ‌ ‌ ‌ ‌ ‌ ‌ ‌ ‌ ‌ ‌ ‌ ‌ ‌ ‌ ‌ ‌ ‌ ‌ ‌ ‌ ‌ ‌ ‌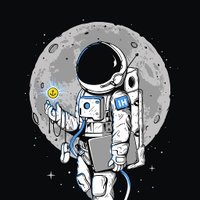 🗞 What's New: Twitter's new subscription option
Tuesday, May 25, 2021
Also: Scalp brushes could be your next big move. ‌ ‌ ‌ ‌ ‌ ‌ ‌ ‌ ‌ ‌ ‌ ‌ ‌ ‌ ‌ ‌ ‌ ‌ ‌ ‌ ‌ ‌ ‌ ‌ ‌ ‌ ‌ ‌ ‌ ‌ ‌ ‌ ‌ ‌ ‌ ‌ ‌ ‌ ‌ ‌ ‌ ‌ ‌ ‌ ‌ ‌ ‌ ‌ ‌ ‌ ‌ ‌ ‌ ‌ ‌ ‌ ‌ ‌ ‌ ‌ ‌ ‌ ‌ ‌ ‌ ‌ ‌ ‌ ‌ ‌ ‌ ‌ ‌ ‌ ‌ ‌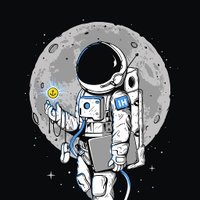 Growth Bite: Get customers from your videos by linking your lead magnet in 3 key places
Monday, May 24, 2021
Videos are an incredibly valuable type of content, but lead generation can be a little tricky on Youtube. Turn viewers into customers by placing a link to your lead magnet in three strategic places. [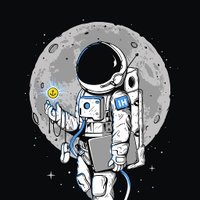 Today's Digest: Chalk Rebels Update 24/05 - 4/4
Monday, May 24, 2021
Your Indie Hackers community digest for May 24th ‌ ‌ ‌ ‌ ‌ ‌ ‌ ‌ ‌ ‌ ‌ ‌ ‌ ‌ ‌ ‌ ‌ ‌ ‌ ‌ ‌ ‌ ‌ ‌ ‌ ‌ ‌ ‌ ‌ ‌ ‌ ‌ ‌ ‌ ‌ ‌ ‌ ‌ ‌ ‌ ‌ ‌ ‌ ‌ ‌ ‌ ‌ ‌ ‌ ‌ ‌ ‌ ‌ ‌ ‌ ‌ ‌ ‌ ‌ ‌ ‌ ‌ ‌ ‌ ‌ ‌ ‌ ‌ ‌ ‌ ‌ ‌ ‌ ‌ ‌ ‌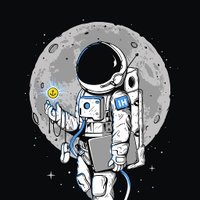 Today's Digest: You probably shouldn't work at a startup
Sunday, May 23, 2021
Your Indie Hackers community digest for May 23rd ‌ ‌ ‌ ‌ ‌ ‌ ‌ ‌ ‌ ‌ ‌ ‌ ‌ ‌ ‌ ‌ ‌ ‌ ‌ ‌ ‌ ‌ ‌ ‌ ‌ ‌ ‌ ‌ ‌ ‌ ‌ ‌ ‌ ‌ ‌ ‌ ‌ ‌ ‌ ‌ ‌ ‌ ‌ ‌ ‌ ‌ ‌ ‌ ‌ ‌ ‌ ‌ ‌ ‌ ‌ ‌ ‌ ‌ ‌ ‌ ‌ ‌ ‌ ‌ ‌ ‌ ‌ ‌ ‌ ‌ ‌ ‌ ‌ ‌ ‌ ‌