🗞 What's New: Pinterest hits 5B searches per month
Product searches on Pinterest have grown more than 20 times year-over-year:
97% of searches on the platform are not brand-specific, according to Pinterest's advertising guide. This means that founders have plenty of opportunity to get their products seen through the platform's discovery feature.
ConvertKit hit $2.3 million in monthly revenue although Mailchimp holds over 60% of the market share in email marketing. How? Differentiation.
Founder Greg Rog hit $10,000 in monthly revenue by providing continuing education to UX designers. He believes that actually liking your target customer is key to building a business that lasts.
Want to share something with over 75,000 indie hackers? Submit a section for us to include in a future newsletter. —Channing
🔎 Pinterest Hits 5B Searches Each Month
from the Growth & Acquisition Channels newsletter by Darko
There are now more than 5B searches on Pinterest every month. This is a powerful acquisition channel for founders, particularly those in e-commerce.
Pinterest searches
The numbers: The Pinterest Engineering team reports 5B+ searches on the platform each month.
Non-branded: 97% of Pinterest searches are non-branded, according to an advertising guide released by the company in 2020. This means that, when using Pinterest for discovery, people search for "small handbag" rather than for "Michael Kors handbag."
The opportunity: I was aware that Pinterest was a big search engine, but wasn't aware it was that big. Compared to Google, it's still pretty small: Google does approximately 3.5B searches each day. But still, 5B is definitely a figure to keep your mind on before deciding to invest time on the platform.
Google Ads
Google announced a slew of updates in its marketing livestream last week. Here are the most relevant updates for founders:
Custom audiences: Google's version of Facebook Custom Audiences is now available to nearly all advertisers.
Image extensions: These images appear alongside your Google Ad, and are now also available globally.
New Google Maps ad formats: The company announced several of them. One is the navigational ad format, which displays a nearby business if someone's driving from location A to location B with Google Maps navigation enabled.
The opportunity: In my Zero to Users report on acquisition channels that consistently work for founders, I've noticed that most people who succeeded with Facebook Ads used custom lookalike audiences. If you're one of them, you'd definitely want to try Google's Custom Audiences now that they're available to everyone.
There are also a lot more opportunities depending on your niche, so take a look at the full overview of newly released features and ad extensions to get a better feel of what you can do.
LinkedIn's virtual event format
LinkedIn Event Ads will now appear right in the LinkedIn event feed:
Can I measure the results of those ads? Yes. LinkedIn has also released an analytics tool that allows you to see the reach, engagement, and firmographic makeup of event attendees.
The opportunity: A senior director at LinkedIn reported that 60 brands created virtual events ads during the beta. Compared to LinkedIn's Single Image Ad format, Event Ads reduced cost per registration by an average of 40%. However, its important to note that this number only occurred during LinkedIn's testing. It might change now that the ad format is rolling out globally.
Do you use Pinterest for user acquisition? Share your experience in the comments.
Discuss this story, or subscribe to Growth & Acquisition Channels for more.
📰 In the News
from the Volv newsletter by Priyanka Vazirani
🖼 The NFT bubble has seemingly burst after four months.
📱 Twitter Blue has launched in Canada and Australia.
🛠 A new study shows that a simple UX fix could limit spread of fake news.
✈️ United will buy 15 supersonic jets that claim to cut travel times by half.
🧘‍♀️ Meditation app Calm has offered to pay fines for athletes who pick mental health over press conferences.
Check out Volv for more 9-second news digests.
🥇 The Indie Hacker's Guide to Differentiation
from the Small Tech Business newsletter by Justin Chu
ConvertKit generates $2.3M+ MRR with 36K users, although Mailchimp reportedly holds over 60% of the market share in email marketing. For most small tech businesses, tackling an existing market is easier than creating a new one. If you can differentiate your product in an area that your target customers care most about, you will be able to convert.
Differentiating from a massive competitor
Mailchimp is by far the leader in email marketing. In its 2019 annual report, the company claimed to have over 60% of the market share and over 12M users. Despite these staggering numbers, Mailchimp's 12M paying users are unlikely to all have the same focus.
Enter ConvertKit. After building an audience and launching two e-books, Nathan Barry decided to challenge Mailchimp by launching an email marketing platform focused specifically on the needs of content creators. In the early stages of development, he focused on building a product that would help with a content creator's top goal in building an email list: Growth.
Nathan wrote about this strategy in a 2013 blog post:
With ConvertKit it is easy to set up a new landing page, upload a PDF or another file to offer as an incentive, [and] then let the subscriber opt in to an email course.
Sure, you can hack this process together using two or three off-the-shelf landing page and email tools, but it's a pain. ConvertKit is designed to make this process very easy.
ConvertKit has generated $2.3M MRR with just 36K users, which is less than 0.3% of Mailchimp's total user count. ConvertKit is a prime example of successfully differentiating a product in a massive industry full of competitors.
Differentiate by reframing a problem
Calendly is a popular calendar scheduling app that helps you set up meetings efficiently. The basic flow is that Calendly users will send an invite that prompts the recipient to select from a list of available times. Calendly's product focus is to make it as easy as possible for its users to manage their calendars and schedule meetings, and it largely succeeds in this.
There is a wrinkle, though. By focusing too much on just the paying user, Calendly hit a major blindspot: The person receiving the calendar link. There are lots of people who feel that sending a calendar link is impersonal and rude. Savvy Cal's founder, Derrick Reimer, saw an opportunity to provide a solution to this problem, which he described in detail on the Indie Hackers Podcast:
I used [Calendly] to schedule customer interviews for all products I've done in the past… There are some pockets of the industry where people refuse to use calendar because it is just too laden with landmines.
It was a curious thing to me that like there is this class of tools that save people time and there's all this resistance to using them.
Derrick saw a way to reframe the solution with Savvy Cal. Instead of maximizing convenience for only the paying user, Savvy Cal's focus was on the relationship between the two people scheduling the meeting. That reframing helped Savvy Cal gain users that Calendly wasn't serving well.
With Savvy Cal, Derrick tackled a common problem using a different angle. This form of differentiation can serve founders very well.
Differentiate by building for your user
The most important path to differentiation is catering to your users. Twilio's founder and CEO, Jeff Lawson, described why this is so important:
Think about your bank. Twenty years ago, your bank was a storefront that you walked into. It was clean, the teller was friendly, and they gave your kid a lollipop. Okay, I like my bank.
And now your bank, of course, is a mobile app. Suddenly, the interface you put in front of that customer is the perception of your product and of your value as a company. You like your bank if the mobile app is fast, if it is bug free, and if it has a lot of features and functionality to make your life a little bit easier.
Jeff described how most software products today get a bulk of their functionality by building on top of existing open-source libraries, APIs, and other resources. Therefore, it is easy for other companies to build competitive products by building off of those same blocks. Jeff argues that a company's competitive edge comes from listening to its users and building for them. If you don't, someone else will.
Catering to users is something that smaller businesses can do better than most big tech companies, primarily because they can provide "white glove" treatment and then adjust their product roadmaps accordingly.
What are your tips on differentiation? Please share in the comments!
Discuss this story, or subscribe to Small Tech Business for more.
🌐 Best Around the Web: Posts Submitted to Indie Hackers This Week
📝 110 tasks to get you from zero to $19K. Posted by Matteo Mosca.
🤓 The most search-friendly CMS. Posted by Aleh Barysevich.
💸 People build startups to get rich, but I'm building and keep getting poorer. Posted by Scott Fletcher.
📈 I got to $3K+ in sales in two weeks with no marketing budget. Posted by Sudharshan C. Babu.
💻 Buying on MicroAcquire? Posted by Romulus.
💰 How to accept payments worldwide. Posted by Vadim Skopintsev.
Want a shout-out in next week's Best of Indie Hackers? Submit an article or link post on Indie Hackers whenever you come across something you think other indie hackers will enjoy.
🎓 Founder Greg Rog Hit $10K MRR by Providing Continuing Education
from the Why It Works newsletter by Bhumi
The problem: User experience design is an important part of product design. There are many resources to learn UX, but few for continuing education and training.
Target users: Those looking to learn advanced UX skills and keep up with all the new design tools.
The solution: Greg Rog built LearnUX, a UX training site with a subscription model that hosts his library of premium videos and courses. People pay to learn and grow in their profession.
LearnUX's beginnings
Greg identified a lack of resources for design professionals to keep up with all the newest tools. He decided to create high-quality materials that users could explore at their own pace. He spent over 1K hours creating the video content, and now spends a few hours a month updating the information and maintaining the website:
I started recording, but at the same time, I tried to validate the ideas I had before I put a lot of effort into it.
His top strategies:
Content-first approach
Building an email list gradually from publishing on multiple channels
Making a product for people he relates to as a UX designer
First 100 users
Action: Wrote Medium articles around his content to test whether it resonated with people. Also embedded YouTube videos.
Outcome: Did not get any feedback or hints from people in terms of what they wanted. But he was successful in building reach and recognition for his profile, and was able to collect email addresses of potential users.
Action: Started a YouTube channel for LearnUX with four high-quality videos.
Outcome: Got 3K subscribers with those videos alone.
Action: Created a free resource that could be downloaded by providing an email address. Shared the resource on UX Facebook groups like Sketch Together. Actively shared valuable UX content in other communities like Quora and Reddit.
Outcome: Built an email list of 600 interested people.
Action: Designed a unique website to showcase his UX skills, and submitted the site to various design awards.
Outcome: High traffic from the award websites (6-7K visitors). He got more traffic from the awards than he did from Product Hunt.
Action: Launched with a subscription model on Product Hunt, and announced to his email list on launch day.
Outcome: 20% of the email list converted to paying users. That was 120 users from an email list of 600.
LearnUX charges $15 per month or $144 per year. It hit $10K MRR last year. You can learn more about Greg's journey on the Indie Hackers Podcast here.
Discuss this story, or subscribe to Why It Works for more.
🐦 The Tweetmaster's Pick
I post the tweets indie hackers share the most. Here's today's pick:
🏁 Enjoy This Newsletter?
Forward it to a friend, and let them know they can subscribe here.
Also, you can submit a section for us to include in a future newsletter.
Special thanks to Jay Avery for editing this issue, to Nathalie Zwimpfer for the illustrations, and to Darko, Priyanka Vazirani, Justin Chu, and Bhumi for contributing posts. —Channing
Indie Hackers | Stripe | 510 Townsend St, San Francisco, California 94103
You're subscribed to the Indie Hackers Newsletter. Click here to

unsubscribe

.

Older messages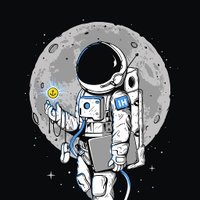 Today's Digest: Read This If You Face Paralysis By Analysis Situations 👀
Friday, June 4, 2021
Your Indie Hackers community digest for June 4th ‌ ‌ ‌ ‌ ‌ ‌ ‌ ‌ ‌ ‌ ‌ ‌ ‌ ‌ ‌ ‌ ‌ ‌ ‌ ‌ ‌ ‌ ‌ ‌ ‌ ‌ ‌ ‌ ‌ ‌ ‌ ‌ ‌ ‌ ‌ ‌ ‌ ‌ ‌ ‌ ‌ ‌ ‌ ‌ ‌ ‌ ‌ ‌ ‌ ‌ ‌ ‌ ‌ ‌ ‌ ‌ ‌ ‌ ‌ ‌ ‌ ‌ ‌ ‌ ‌ ‌ ‌ ‌ ‌ ‌ ‌ ‌ ‌ ‌ ‌ ‌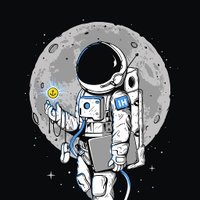 Growth Bite: When breaking into international markets, don't assume SEO keywords are equal across languages
Thursday, June 3, 2021
When [localizing your site](https://www.indiehackers.com/post/tip-increase-traffic-and-revenue-with-international-seo-132515a827), the translation of a keyword may not be a good target for SEO. Get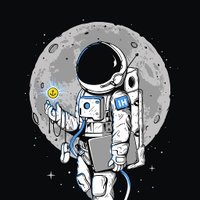 Today's Digest: Ended up #1 Product of the day on ProductHunt
Thursday, June 3, 2021
Your Indie Hackers community digest for June 3rd ‌ ‌ ‌ ‌ ‌ ‌ ‌ ‌ ‌ ‌ ‌ ‌ ‌ ‌ ‌ ‌ ‌ ‌ ‌ ‌ ‌ ‌ ‌ ‌ ‌ ‌ ‌ ‌ ‌ ‌ ‌ ‌ ‌ ‌ ‌ ‌ ‌ ‌ ‌ ‌ ‌ ‌ ‌ ‌ ‌ ‌ ‌ ‌ ‌ ‌ ‌ ‌ ‌ ‌ ‌ ‌ ‌ ‌ ‌ ‌ ‌ ‌ ‌ ‌ ‌ ‌ ‌ ‌ ‌ ‌ ‌ ‌ ‌ ‌ ‌ ‌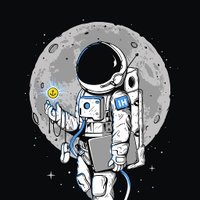 🗞 What's New: Biden pushes for crypto regulation
Thursday, June 3, 2021
Also: Productized services can help founders focus on building. ‌ ‌ ‌ ‌ ‌ ‌ ‌ ‌ ‌ ‌ ‌ ‌ ‌ ‌ ‌ ‌ ‌ ‌ ‌ ‌ ‌ ‌ ‌ ‌ ‌ ‌ ‌ ‌ ‌ ‌ ‌ ‌ ‌ ‌ ‌ ‌ ‌ ‌ ‌ ‌ ‌ ‌ ‌ ‌ ‌ ‌ ‌ ‌ ‌ ‌ ‌ ‌ ‌ ‌ ‌ ‌ ‌ ‌ ‌ ‌ ‌ ‌ ‌ ‌ ‌ ‌ ‌ ‌ ‌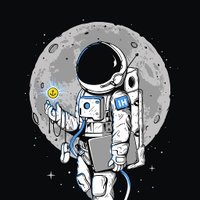 Today's Digest: Competitive Industry! How "Prospect Listening" Saved My Ass (Part One)
Wednesday, June 2, 2021
Your Indie Hackers community digest for June 2nd ‌ ‌ ‌ ‌ ‌ ‌ ‌ ‌ ‌ ‌ ‌ ‌ ‌ ‌ ‌ ‌ ‌ ‌ ‌ ‌ ‌ ‌ ‌ ‌ ‌ ‌ ‌ ‌ ‌ ‌ ‌ ‌ ‌ ‌ ‌ ‌ ‌ ‌ ‌ ‌ ‌ ‌ ‌ ‌ ‌ ‌ ‌ ‌ ‌ ‌ ‌ ‌ ‌ ‌ ‌ ‌ ‌ ‌ ‌ ‌ ‌ ‌ ‌ ‌ ‌ ‌ ‌ ‌ ‌ ‌ ‌ ‌ ‌ ‌ ‌ ‌