Everything you need to know about Amazon Sidewalk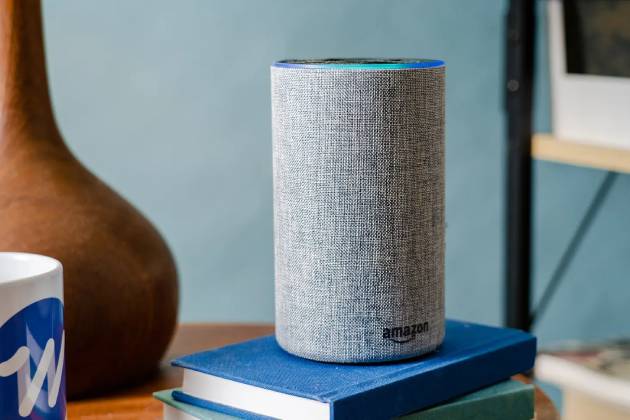 You've probably heard about Amazon's new free service that will automatically share your internet with strangers. Luckily, it's not as scary as it sounds. Here's everything you need to know.
Plus, check out five of the best deals we've found so far today. Don't forget to head over to the Wirecutter Deals page to find even more discounts.
When you buy through links on our site, we may earn an affiliate commission. Learn more →
$80 $100
Start the day a little more pleasantly with a sunrise alarm clock. Designed to simulate a sunrise, this Philips Wake-Up Light starts with a dim, red glow that slowly builds to a shining, bright light. It also offers an array of other pleasing alarm sounds, a power backup, and the ability to set a second alarm.
Logitech Folio Touch Keyboard Case with Trackpad for iPad Pro 11-inch (2nd generation)
$130 $150
If you'd like a trackpad for your 2nd gen iPad Pro and want the best balance of performance and price, we recommend the Logitech Folio Touch Keyboard Case with Trackpad for iPad Pro 11-inch (2nd generation). It has a thicker and heavier frame than our other picks for a Pro keyboard case, but offers an excellent typing experience, backlighting, battery management, and a little extra protection. It also still has iPadOS function keys and room for the Apple Pencil.
$31 $42
With promo code WIRECUTTER26
Form meets function in the Chemex Six Cup Classic Series. One of our favorite pour-over coffee makers, the Chemex features an attractive built-in carafe that makes less of a mess than other drippers we tested. It uses proprietary filters that aren't sold in most grocery stores, but you should be able to easily find them online or from high-end coffee shops. Most importantly, the Chemex produces a delicious brew that repeatedly scored high marks in our taste tests. This sale ends June 15th.
$20 $25
With clipped on-page coupon

Looking for a new pair of headphones for your toddler? BuddyPhones are a great corded option that balance quality and price—but they'll probably be too small for any child older than 5. These headphones don't sound as great as our top pick and their volume reduction isn't as predictable, yet they're still comfortable, lightweight, and affordable—especially on sale. Plus their fun, bright colors were a hit with all our testers.
$6 $8
With promo code FRIEND + store pickup

The last thing you want to do with a hungry baby is stress over clean bottles. They have to be sterilized between every use, but their narrow necks and multiple-piece designs don't always make that an easy task. We recommend the OXO Tot Bottle Brush with Stand to help expedite the process. It lathers quickly and can easily fit into all the hard-to-reach nooks and crannies of containers, bottle nipples, and other pieces.
The Wirecutter Deals team scans the virtual aisles of the internet for great discounts on Wirecutter picks so you don't have to.
Bring the movie theater experience to the comfort of your living room with a great home projector.
Outdoor security cameras are a great way to help deter mischief—but they all have their caveats. Find the best camera that works for you.
Older messages
Stay cool with our favorite shorts
Wednesday, June 9, 2021
Plus: How to use your smart lock better, a guide to the best ring lights and more Wirecutter logo Athleta The best shorts for every summer activity After spending many months indoors, we're ready
Tuesday's best deals
Wednesday, June 9, 2021
Great deals just in time for Father's Day ‌ ‌ ‌ ‌ ‌ ‌ ‌ ‌ ‌ ‌ ‌ ‌ ‌ ‌ ‌ ‌ ‌ ‌ ‌ ‌ ‌ ‌ ‌ ‌ ‌ ‌ ‌ ‌ ‌ ‌ ‌ ‌ ‌ ‌ ‌ ‌ ‌ ‌ ‌ ‌ ‌ ‌ ‌ ‌ ‌ ‌ ‌ ‌ ‌ ‌ ‌ ‌ ‌ ‌ ‌ ‌ ‌ ‌ ‌ ‌ ‌ ‌ ‌ ‌ ‌ ‌ ‌ ‌ ‌ ‌ ‌ ‌ ‌ ‌ ‌ ‌ ‌ ‌