Growth Bite: Sell single issues of your newsletter to increase revenue
Sell single issues of your newsletter to increase revenue.
Subscribing to your paid newsletter may be too much of a commitment for some readers. But that doesn't mean they're unwilling to pay. Boost revenue by selling your strongest issues individually as well.
Josh Spector of This Is How I Do It offers a paid subscription, but a third of the revenue for this newsletter actually comes from selling individual issues. Just below the yearly subscription, Josh links to a page listing issues that can be bought individually. People can then pick whichever topics are most relevant to them. Selecting an issue brings the reader to Gumroad, where they can buy a PDF version for 15 bucks a pop. Not only does this bring in more revenue, but it may even convert fence-sitters into subscribers. This approach will work best for newsletters that cover one specific topic in each issue.
Indie Hackers | Stripe | 510 Townsend St, San Francisco, California 94103
You're subscribed to the Indie Hackers Growth Bites newsletter. Click here to

unsubscribe

.

Older messages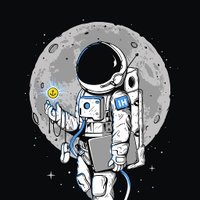 Today's Digest: Has Anyone Tried Running Facebook Ads For SaaS Before? 🤔
Tuesday, June 15, 2021
Your Indie Hackers community digest for June 15th ‌ ‌ ‌ ‌ ‌ ‌ ‌ ‌ ‌ ‌ ‌ ‌ ‌ ‌ ‌ ‌ ‌ ‌ ‌ ‌ ‌ ‌ ‌ ‌ ‌ ‌ ‌ ‌ ‌ ‌ ‌ ‌ ‌ ‌ ‌ ‌ ‌ ‌ ‌ ‌ ‌ ‌ ‌ ‌ ‌ ‌ ‌ ‌ ‌ ‌ ‌ ‌ ‌ ‌ ‌ ‌ ‌ ‌ ‌ ‌ ‌ ‌ ‌ ‌ ‌ ‌ ‌ ‌ ‌ ‌ ‌ ‌ ‌ ‌ ‌ ‌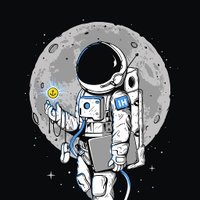 🗞 What's New: New regulations aim to curb big tech
Tuesday, June 15, 2021
Also: Podcast kits are taking off. ‌ ‌ ‌ ‌ ‌ ‌ ‌ ‌ ‌ ‌ ‌ ‌ ‌ ‌ ‌ ‌ ‌ ‌ ‌ ‌ ‌ ‌ ‌ ‌ ‌ ‌ ‌ ‌ ‌ ‌ ‌ ‌ ‌ ‌ ‌ ‌ ‌ ‌ ‌ ‌ ‌ ‌ ‌ ‌ ‌ ‌ ‌ ‌ ‌ ‌ ‌ ‌ ‌ ‌ ‌ ‌ ‌ ‌ ‌ ‌ ‌ ‌ ‌ ‌ ‌ ‌ ‌ ‌ ‌ ‌ ‌ ‌ ‌ ‌ ‌ ‌ ‌ ‌ ‌ ‌ ‌ ‌ ‌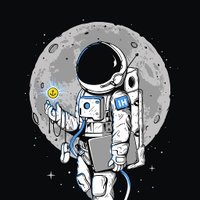 Growth Bite: Put a feedback form on every screen of your product to boost retention
Monday, June 14, 2021
We all know how valuable customer feedback can be. Get more of it by offering users a simple way to make suggestions on every screen or page of your tool. Jason Forrest of [Rigbooks](https://www.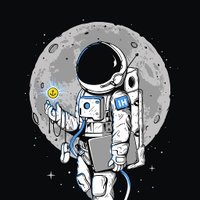 Today's Digest: Submitted my Temporary Email extension to the Chrome Store 🎉
Monday, June 14, 2021
Your Indie Hackers community digest for June 14th ‌ ‌ ‌ ‌ ‌ ‌ ‌ ‌ ‌ ‌ ‌ ‌ ‌ ‌ ‌ ‌ ‌ ‌ ‌ ‌ ‌ ‌ ‌ ‌ ‌ ‌ ‌ ‌ ‌ ‌ ‌ ‌ ‌ ‌ ‌ ‌ ‌ ‌ ‌ ‌ ‌ ‌ ‌ ‌ ‌ ‌ ‌ ‌ ‌ ‌ ‌ ‌ ‌ ‌ ‌ ‌ ‌ ‌ ‌ ‌ ‌ ‌ ‌ ‌ ‌ ‌ ‌ ‌ ‌ ‌ ‌ ‌ ‌ ‌ ‌ ‌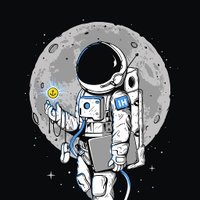 Today's Digest: E3 2021: Here Is the Schedule of All the Conferences
Sunday, June 13, 2021
Your Indie Hackers community digest for June 13th ‌ ‌ ‌ ‌ ‌ ‌ ‌ ‌ ‌ ‌ ‌ ‌ ‌ ‌ ‌ ‌ ‌ ‌ ‌ ‌ ‌ ‌ ‌ ‌ ‌ ‌ ‌ ‌ ‌ ‌ ‌ ‌ ‌ ‌ ‌ ‌ ‌ ‌ ‌ ‌ ‌ ‌ ‌ ‌ ‌ ‌ ‌ ‌ ‌ ‌ ‌ ‌ ‌ ‌ ‌ ‌ ‌ ‌ ‌ ‌ ‌ ‌ ‌ ‌ ‌ ‌ ‌ ‌ ‌ ‌ ‌ ‌ ‌ ‌ ‌ ‌