🗞 What's New: The creator economy sets a new record
There are more than 50 million people in the creator economy:
In 2021 alone, creators have raised $1.3 billion in funding. This is more than the previous five years combined.
North America made up 57.5% of the global SaaS market last year. Dru Riley encourages founders to explore micro-SaaS, and focus on solving a specific problem for a specific group of people.
Founder Lenny Rachitsky created Substack's #1 paid business newsletter. When it comes to standing out, Lenny says that quality content is more important than anything else.
Want to share something with nearly 80,000 indie hackers? Submit a section for us to include in a future newsletter. —Channing
🤑 The Creator Economy Sets a New Record
from the Indie Economy newsletter by Bobby Burch
Startups in the creator economy have already set a record in 2021 by raising $1.33B, according to a new report. A new debate is gaining steam within the space: Are developers a part of the creator economy?
Creators are driving change
The numbers: 2021 VC investment in the creator economy already tops that of the previous five years combined. Investment in creator-focused companies totaled about $1.17B between 2016–2020, but has already hit $1.33B just six months into 2021.
What it means: Creators are leading a multi-billion dollar movement, and are harnessing their power by monetizing their skills, influence, and creativity. As a result, investors are betting big on platforms that enable financial success for creators.
Driving change: The creator-led shift is driving a culture that recognizes people for their talent and rewards creativity. As new companies emerge to serve creators, older platforms like Facebook, Twitter, and Instagram have jumped onboard by making it easier for creators to earn money from subscriptions, tips, tickets, and other tools.
The biggest deals: The creator economy is producing more and more unicorns. Here are 2021's biggest deals so far:
Online course platform Kajabi raised $550M, reaching a $2B valuation.

Personalized video shout-out app Cameo raised $100M and hit a $1B valuation.

Patreon raised $155M, hitting a $4B valuation.

Clubhouse has raised $300M in 2021, and is valued at $4B.

"Baby unicorns" include newsletter platform Substack (valued at $650M), photo-editing app VSCO ($550M), and audio-editing platform Splice ($500M).
Creator census
Roll call: Josh Constine, principal investor at SignalFire, estimates there are more than 50M people in the creator economy. He expects that number to grow as more creators move their fans off of social networks to monetize them:
There's been a societal shift in consciousness towards caring more about feeling fulfilled in our jobs, having control over how we spend our time, and being our own bosses. Fans see creators doing what they love for a living and aspire to follow that path that never leads to a cubicle.
Revenue sources: Brand deals remain the top source of revenue for creators, according to a recent study. 77% of creators generate their revenue through deals with brands, which is 3x more than every other revenue source combined, including ad revenue, affiliate links, tips, and subscriptions.
The creator economy, however, remains divided: The top 1% of creators earn about 80% of all income produced.
Highlighting ambiguity: Are developers part of the creator economy? According to reports like the ones above, no. Their lack of inclusion highlights the difficulty in defining the creator economy and accurately tracking its performance. Independent developers building SaaS products are rarely included in creator economy studies, despite their contributions to the space.
Developers at an advantage: Developer and writer Matt Rickard argues that developer creators are particularly well-positioned in the creator economy. With relatively low entry costs, and numerous tools that simplify coding, developer creators can become leaders in the burgeoning industry.
What do you think of the creator economy's growth? Share your thoughts in the comments.
Subscribe to Indie Economy for more.
📰 In the News
from the Volv newsletter by Priyanka Vazirani
🌌 You can now go to space in a high-tech hot air balloon for $125K.
💪 Small businesses have emerged as unexpected winners during the pandemic.
📈 Microsoft has joined Apple in the exclusive $2T market cap club.
👀 South African crypto exchange founders disappeared after a $3.6B "hack."
💰 Twitter is accepting applications for its new monetization features.
Check out Volv for more 9-second news digests.
🔎 Micro-SaaS: Small Products, Big Impact
from the Trends.vc newsletter by Dru Riley
North America accounted for 57.5% of the global SaaS market in 2020. SaaS is expected to be worth over $272B by the end of 2021. For founders, micro-SaaS could be a game-changer. Big things start small!
Why it matters
Micro-SaaS helps you design your life without optimizing for investors and large teams. It can also be a wedge into larger markets, morphing into SaaS or its own platform.
Problem
Large SaaS apps solve lots of problems for lots of people.
Solution
Micro-SaaS apps solve a specific problem for a specific group of people. Micro-SaaS companies tend to be:
Run by a solo founder or small team.
Focused on a single feature or minimal feature set.
Tools that extend platforms such as Shopify, Stripe, or Intercom.
Players
Micro-SaaS:
Predictions
We'll see more micro-SaaS apps built with no-code tools like Bubble and Bildr. InvestorFuse reached $50K per month using Podio and Zapier. SendPilot.co runs on Bubble. The first version of Shoutout was built on Bubble.

Open-source, SaaS alternatives will continue to emerge. A few examples:

Platforms will continue to clone popular plugins. Shopify now offers native abandoned cart recovery.

Micro-SaaS will thrive despite platforms cloning features. Abandoned cart apps like CartHook, Consistent Cart, and Privy solve problems missed by Shopify. They can move faster than large apps, and design for thousands of people instead of millions.
Opportunities
Key lessons
Micro-SaaS is about focus. Large, monolithic apps may have more features, financing, and people, but they lack focus. Micro-SaaS apps can make design concessions for specific groups of people.
Technical moats are fading. Code is being commoditized. Distribution matters more than ever.
Micro-SaaS is an example of the increasing leverage of individuals. Solo founders and small teams can build faster than ever before.
Haters
"Your definition of micro-SaaS doesn't mention revenue."
You're right. It doesn't. A revenue ceiling may be correlated to small teams and hyper-focused features, but making money doesn't make you less of a micro-SaaS.
"What if a customer outgrows my micro-SaaS?"
Some will. Productized services are similar. Their ability to streamline operations stems from their ability to focus. If you're selling to everyone, you're selling to no one. Focus isn't free. Don't lose a diamond chasing glitter.
"You say index into markets. What about well-established markets?"
It's not a hard rule. Slow-growing markets with embedding effects may be hard to break into. Or the market is already small. Consider opportunity costs. Some battles aren't worth fighting.
Links
More reports
Go here to get the Trends Pro report. It contains 200% more insights. You also get access to the entire back catalog and the next 52 Pro Reports.
Discuss this story, or subscribe to Trends.vc for more.
📰 Title Tip: Use Colloquial Language
Use casual language and colloquial terms. These tones make headlines stand out.
Discuss this story.
📩 Lenny Rachitsky Runs Substack's #1 Paid Business Newsletter
Hi! I'm Lenny Rachitsky, and I write Lenny's Newsletter, the #1 paid business newsletter on Substack, generating over $500K ARR. I currently spend most of my time writing a newsletter, angel investing, and generally trying to be helpful.
Previously, I spent seven years at Airbnb leading initiatives in growth, quality, and community. Before Airbnb, I had my own startup (which we sold to Airbnb). Prior to that, I was an engineer for about ten years at a startup in San Diego. I was born in the USSR, grew up in Los Angeles, and currently live in the Bay Area. AMA!
Why stay on Substack when you've grown so much?
It's obscene what I pay Substack at this point, but I find that any time I spend not writing great stuff (while doing things like running ads, administering the site, fixing bugs, etc.) is not time well-spent. Growth slows, and quality suffers. Substack lets me focus solely on writing.
The platform solves a ton of problems for me with zero work on my part. My bet is that this is more beneficial for me long-term than saving money would be in the short-term. I can always leave Substack if it's no longer beneficial. My hope is that, in the future, Substack tiers its fees and creators pay less.
How did you settle on a newsletter name?
For the name, I went with the default name Substack suggested! I didn't think I'd be doing this long-term, so I just took the suggestion.
Anything you'd do differently?
I'd have maybe launched the paid plan earlier. I did the free newsletter for nine months.
How do you stay on top of producing content?
I have a list of about 30 topics I want to write about in the future. I add to that list as new questions come in from readers, and I sort them based on what I'm most excited to write about next.
For a post where I need to get quotes from founders (like this one), I first start with a wishlist of companies or people that I'd love to hear from. Next, I find a way to contact the founder or an early employee, either through LinkedIn connections, or just cold email or DM. As I collect stories, I dump them into a big Coda document. Once I have enough, I go through them all to look for patterns and buckets that they'd fit into. Finally, I start to craft this into a story or framework.
I'd estimate that I spend about 10 hours per week per post. I don't schedule any meetings until 3 PM or later to give myself time to write, research, and edit. Since I know I have to deliver something each Tuesday that people are paying for, there's always motivation to hit those deadlines.
How did you grow your audience so quickly?
It honestly blows my mind how huge this has gotten (the ARR figure above is the last public number I've shared, but it's actually much larger now). I never had a master plan to make a living this way. It slowly emerged from my first Medium post doing really well, then more posts doing well, and me going with it to see where it would take me.
My growth has been from word-of-mouth and Twitter. Initially, it was from guest posts, Twitter, and Medium. Check out my deck here.
Did you feel that the newsletter space was too crowded?
I felt like it was very crowded and I was too late to the game, but it turns out that most content out there is simply not that good. This is mostly because people don't have time to write, research, and think. If you can carve that time out, you can create valuable content.
What's your advice on carving out a niche?
Think about what you would be excited to write about for months, something that you don't think has been covered very well, and do that. I find that if you are curious about something and not finding satisfactory information, there are hundreds or thousands of other people looking for the same thing.
Discuss this story.
🐦 The Tweetmaster's Pick
I post the tweets indie hackers share the most. Here's today's pick:
🏁 Enjoy This Newsletter?
Forward it to a friend, and let them know they can subscribe here.
Also, you can submit a section for us to include in a future newsletter.
Special thanks to Jay Avery for editing this issue, to Nathalie Zwimpfer for the illustrations, and to Bobby Burch, Priyanka Vazirani, Dru Riley, Ivan Romanovich, and Lenny Rachitsky for contributing posts. —Channing
Indie Hackers | Stripe | 510 Townsend St, San Francisco, California 94103
You're subscribed to the Indie Hackers Newsletter. Click here to

unsubscribe

.

Older messages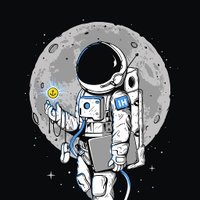 Today's Digest: LG Is Working on First Expandable TV
Wednesday, June 23, 2021
Your Indie Hackers community digest for June 23rd ‌ ‌ ‌ ‌ ‌ ‌ ‌ ‌ ‌ ‌ ‌ ‌ ‌ ‌ ‌ ‌ ‌ ‌ ‌ ‌ ‌ ‌ ‌ ‌ ‌ ‌ ‌ ‌ ‌ ‌ ‌ ‌ ‌ ‌ ‌ ‌ ‌ ‌ ‌ ‌ ‌ ‌ ‌ ‌ ‌ ‌ ‌ ‌ ‌ ‌ ‌ ‌ ‌ ‌ ‌ ‌ ‌ ‌ ‌ ‌ ‌ ‌ ‌ ‌ ‌ ‌ ‌ ‌ ‌ ‌ ‌ ‌ ‌ ‌ ‌ ‌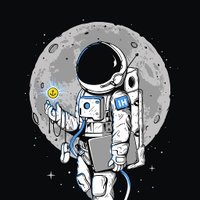 Growth Bite: Use pre-recorded demo videos to boost retention
Tuesday, June 22, 2021
Customer support and one-on-one demos keep retention up but they're time-consuming — for you *and* your customers. Save time and cut churn with pre-recorded demo videos. Confused customers will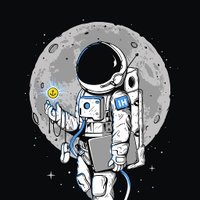 Today's Digest: My website translation app just hit $18k MRR 🤑
Tuesday, June 22, 2021
Your Indie Hackers community digest for June 22nd ‌ ‌ ‌ ‌ ‌ ‌ ‌ ‌ ‌ ‌ ‌ ‌ ‌ ‌ ‌ ‌ ‌ ‌ ‌ ‌ ‌ ‌ ‌ ‌ ‌ ‌ ‌ ‌ ‌ ‌ ‌ ‌ ‌ ‌ ‌ ‌ ‌ ‌ ‌ ‌ ‌ ‌ ‌ ‌ ‌ ‌ ‌ ‌ ‌ ‌ ‌ ‌ ‌ ‌ ‌ ‌ ‌ ‌ ‌ ‌ ‌ ‌ ‌ ‌ ‌ ‌ ‌ ‌ ‌ ‌ ‌ ‌ ‌ ‌ ‌ ‌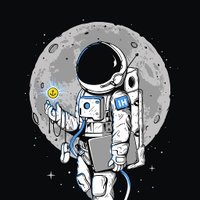 🗞 What's New: Instagram's new affiliate tool
Tuesday, June 22, 2021
Also: Wheat straw products are on the rise as consumers demand more eco-friendly options. ‌ ‌ ‌ ‌ ‌ ‌ ‌ ‌ ‌ ‌ ‌ ‌ ‌ ‌ ‌ ‌ ‌ ‌ ‌ ‌ ‌ ‌ ‌ ‌ ‌ ‌ ‌ ‌ ‌ ‌ ‌ ‌ ‌ ‌ ‌ ‌ ‌ ‌ ‌ ‌ ‌ ‌ ‌ ‌ ‌ ‌ ‌ ‌ ‌ ‌ ‌ ‌ ‌ ‌ ‌ ‌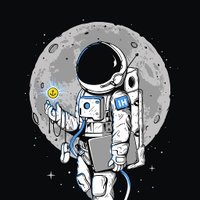 Growth Bite: Make your CTAs more relevant to readers by tailoring them to match each specific article
Monday, June 21, 2021
When adding calls to action in your blog posts, don't just use the same old copy you used on other pages. Get more signups by working the context of the article into each CTA. Instead of using the