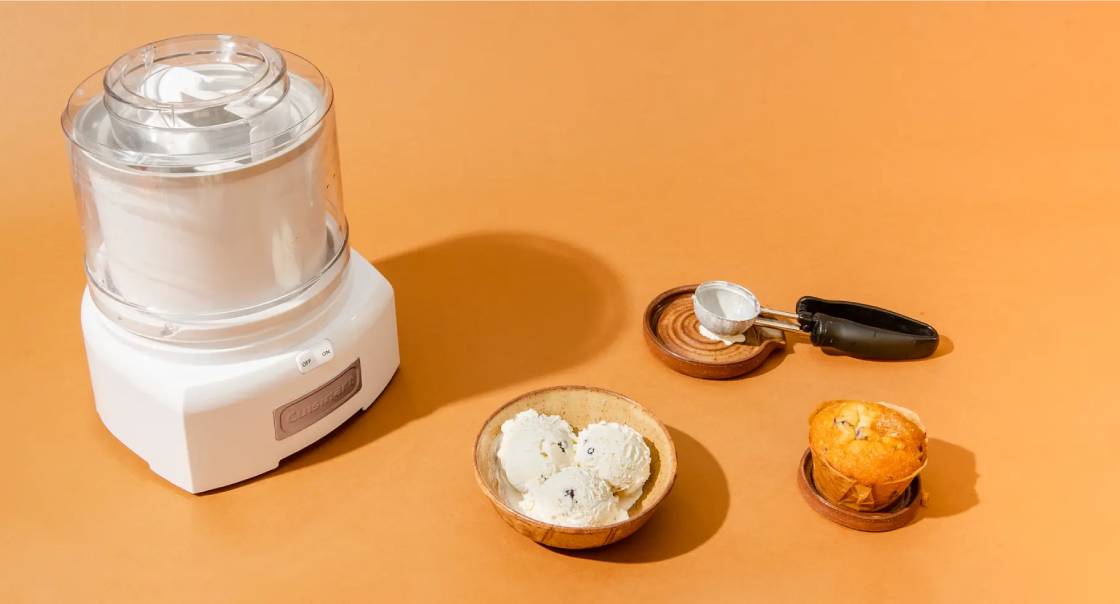 Photo: Sarah Kobos

YOUR GUIDE
The weekend is (almost) here! But before you go, make sure you check out a few of the best deals we've found so far today.

Afterward, head over to our Deals page to see even more great discounts.
When you buy through links on our site, we may earn an affiliate commission. Learn More ›
Deal price: $56 | Street price: $70
With code GOSAVE20 + store pickup
Nothing complements a hot summer day like homemade ice cream. Our new top ice cream maker pick makes frozen yogurt, ice cream, and sorbet just as well as significantly more expensive models.The ICE-21 is smaller and lighter than other machines we tested and uses a frozen insert that needs to freeze overnight, so you'll have to do a little planning ahead of time before you get started. Otherwise, all it takes is a few ingredients and a single switch to produce some of the smoothest and most delicious ice cream we made during testing.
Deal price: $20 | Street price: $28
Does your home have areas with spotty Wi-Fi? A simple extender will help fill in the gaps. Our top pick wasn't the fastest model we tested, but it's very affordable and measurably improved Wi-Fi coverage during testing, keeping six laptops connected while speedily serving simulated video streams and websites. The RE220 is also compact, plugs directly into a power outlet, and has a 100 Mbps wired Ethernet port for nearby devices.
Deal price: $523 | Street price: $615
The Herman Miller Sayl's aesthetic is undeniably divisive, but it's a comfortable, breathable, and comparatively affordable option in the world of high-end office chairs. It isn't quite as adjustable as our top pick, but the Sayl still offers the basic adjustability that most people need—plus the option to add extra adjustments as desired. It also comes with a 12-year warranty from a reputable company.
Deal price: $38 | Street price: $50
With code EFREEWC1 + on-page coupon
Our soon-to-be budget pick for the best wireless Bluetooth earbuds are a great solution for someone set on buying wireless 'buds but limited by budget. The EarFun's previous model was relegated to our notable competition section for choppy-sounding phone calls, but otherwise offered impressive sound quality for the price. This updated pair offers BT 5.0, IPX7 Waterproof, and noise-cancellation. Shipping may be slightly delayed.
Deal price: $80 | Street price: $100
With code GOSAVE20
Whoever said a watched pot never boils didn't have our top electric kettle pick. Reliable and easy to use, this 1.7-liter kettle accurately (and quickly) brings water to preset temperatures. That said, we found that it was more accurate when setting temperatures at 175 °F and up, while lower settings experienced slightly more temperature variances. This pick also comes with a generous three-year warranty, much longer than that of other similarly priced models.
Finding the right patio furniture is about more than aesthetics—though that matters too. You should also consider how much space you have and how much maintenance you're willing to put into a table to keep it in tip top shape.
Say goodbye to the living room and take your movie night outside this summer. With the right gear, you can transform your backyard into a cozy home theater.
Older messages
Tuesday's best deals
Tuesday, July 6, 2021
From charging stands to gaming headphones, here are the best deals we've found today Photo: Michael Hession YOUR GUIDE Wirecutter Deals Team Whether you're looking for a gift or something to
Make your backyard a pizzeria
Sunday, July 4, 2021
Plus: How to protect yourself online, new backpack picks, and more The best pizza ovens A pizza oven puts you one step closer to having restaurant-quality pies at home. It can also do something your
Wednesday's best deals
Wednesday, June 30, 2021
Check out all the best deals we've found so far today Photo: Rozette Rago YOUR GUIDE Wirecutter Deals Team It's another midweek roundup! Here are a few of the best deals we've found so far
Tuesday's best deals
Tuesday, June 29, 2021
The best deals we've found so far today Photo: Andrew Cunningham OUR GUIDE Wirecutter Deals Team It may only be Tuesday, but there are already plenty of great deals to go around. Here are a few of
Great deals for $30 or less
Monday, June 28, 2021
From insulated glasses to quality moisturizer, get the best for less Photo: Michael Hession OUR GUIDE Wirecutter Deals Team Getting what you need doesn't have to mean spending the most. Today we