The Warren Buffet of Cashflow Buys Trailer Parks?
The Warren Buffet of Cashflow Buys Trailer Parks?
Welcome to you 2243+ newly minted Contrarians. This is the free newsletter, but this month in premium, we're breaking down how to make money off of camping, land, and RVs.


If you want to join, get in here. Lock in your 0-60 for multiple revenue streams.


Yes, that's quite the title.


What's also weird, I have no such title. Entrepreneur Mag, feel free to call me the Sage of Omaha at any time. But alas, this isn't about me, this is about Justin Donald also dubbed the Godfather of lifestyle investing.


Whatever they call him, Justin takes the mic. We are breaking down the secrets to investing like a pro, so that when you get into a deal, they assume you were a former investment banker. The not so sexy way he replaced his high figure income a few times over, might also surprise you. Cool?


But first, my favorite part is that Justin is actually not a classically trained investor. He used to:

Sell knives...
Door to door...
Aka he worked for Cutco Knives..
Then he used the money from slanging sharps to invest more intelligently
He didn't go to an Ivy, he didn't work on Wall St but I've done deals with him, and he's on it. He's got the smarts to ask for the right terms in a deal, and that midwestern charm to actually get it. Since he's my literal neighbor now, I've gotten his secrets for all of us. You're welcome.


This week, in <10 minutes>
His rules for investing 👉 that I promise Robinhood won't tell you
Things Justin Believes That May Trigger You…
What's in his portfolio? 👉 Assets no stonk meme account will share
How you can invest like him 👉 ways to play it
Which sector I'm most intrigued by 👉 where I'm putting some $$
4 Investment Triggers: What We Wish they Taught Us
Rule #1, F*ck Angel Investing


Alright, just assume from here on out all the cussing and snark is me. He's much nicer. But we both agree on this one until you are worth $1M+ in liquid net worth I'd largely avoid angel investing. Too easy to lose, takes 10+ years to cashflow, and the best deals are hard to get into. TLDR: if you are going to angel invest, never lead the round, always follow bigger smarter investors and ask how much $ they put in.


Straight equity investing can be okay, but it's short-term gains and not long-term wealth accumulation. Start cashflowing in your deals day 1. We'll talk later about how.


Rule #3, Use Cashflow to Pay For Your Life


Instead of buying the bag, house, car, sneakers etc. Buy the asset that produces income enough to buy the thing. This is how to have the lifestyle you want WHILE building net worth. Save the $1k per purse 10 times to hit $10k, then take that $10k and buy a vending machine route that cashflows you $2-3k a month. Now buy a $1k purse a month if you want to get your Kardashian on.

Instead of "if you want something, save for it."
----> "If you want something, buy an asset to pay for it."
Rule #4 He's Made $7 M w/ This
Never take a deal at the offered terms. Not your salary. Not your babysitters cost. Not your next employee. Not your next deal. The initial terms are usually good for the proposers but never the best for you.

When he sees a term sheet, he asks himself: "Is there a way to reframe the conversation or opportunity to reduce the risk?" He may add a kicker that generates revenue share beyond the ordinary deal terms. Perhaps he's paid as an advisor or gets a warrant that grants for additional interest or a percentage of gross sales. Always think, how can I add a little icing to my cake.
All opportunities are negotiable.
Equation is: The best deal + for both + without compromising your values.
Rule #5 Boring is Beautiful
What we do here is get us all to change conventions in thinking and money so we can free our brains and our bank accounts. Not everyone needs to work in AI, or build the next Tesla, there's beauty in the boring too.
What's In His Portfolio?
The TL;DR, a lot of things. But one he really specializes in is fascinating, hint they can move, but not easily...


Justin did the whole stock investing thing for years as his salary went up. But then he realized his assets were invested but they weren't working for him. He was doing the work. So he did started looking for low priced assets that cashflow. Enter his first trailer park. He and his wife wanted to home school and travel the world. Small problem. Her boss wasn't too into that. She had a traditional 9-5 as a teacher. So he looked around for assets that were not too expensive, that you could use debt for, were simple to understand, and MOST IMPORTANT could make at least $20kish a year (her salary).


Mobile parks. He went and took a course on investing in them, started dragging his family to visit them. Then finally pulled the trigger. Then bought another. Then he accumulated enough to replace his income. Then he bought enough to have a manager run his portfolio #NBD.


And it turns out Justin isn't alone.


Why are PE funds are rolling these bad boys up in record levels?
Cities don't typically want mobile home parks and try to redevelop them. So there are only about 44k in the US. Limited resource = opportunity.
Least consolidated asset class in real estate. This means a lot of mom and pop shop owners.
Typically they are bought at a hich cap rate. Fancy speak for they make the most money at the lowest price to buy.
One of the lowest default rates in all real estate, so loans are usually pretty easy to get.
You can use accelerated depreciation (at least until the government sucker punches you). Ahem, le-what? Means you get a great way to write off your taxes.
His first mobile home deal: How do these deals look?

Justin put down 15% or $65,000 (on a property worth about $633k)
He profited $2k per month, or $24,000 a year
with a cash on cash returrn of 36% (Wtf is that? It shows you how fast your investment $ returns to you), here's a calculator below
Second deal: Tip - a little larger every time as you learn the business

He put down 15% or $75,000 on a slightly larger deal
profited $3,375 per month, or $40,500 a year
with a cash on cash returrn of 56%
Then continued to rinse and repeat, often selling them at substantial multiples.
How you can invest like him 👉 ways to play it
Let's say you fancy yourself a regular mobile home landlord. How do you play it? Well, my man just got out of the military and I want to help him diversify his assets. So we are in buying a mobile home phase. Let me tell you what I told him, eh?
Three Steps to Mobile Home Kingdom
#1 Learn from Someone Else's Losses:


Sign up for a Mobile Investing course like this one on Udemy (it's $17 - go big baby splurge). Then go to a conference, or ask for a consulting call with an expert in the space. I'd also go a bit ham reading a bunch of resources like these:

After I took a week or two and became a 30 second expert on the asset class, I'd want to know some players. So I set up a call with Justin to sit down and go through all of them in-depth. I asked for him to co-vet the deal with me. My suggestion, find some players from the biggest investors in the space and see if you can pay them to help you.
This is when you LinkedIn stalk like a mfer, searching for mobile home park experts. It's not the HOW it's the WHO. Find your who.


Go on loopnet, or mobilehomeparkstore.com (real creative name), or google a super creative search like "mobile home parks for sale." Rocket science, I know.
Some of the metrics are usually on the listing:

cap rate (how fast do you make your money back)
size, # of spots
value add services
price
Others you have to ask about, such as:

financials
expenses
tax returns etc
How I'm Playing It
I'm going to buy one. Something smaller probably $1M or less in the purchase price to start. Because I believe in affordable housing, I am going to do some value-added repairs. I'm going to make it cool while focusing on profits. I'll report back with how it turns out. If it was up to my man we'd downsize everything and live in this one...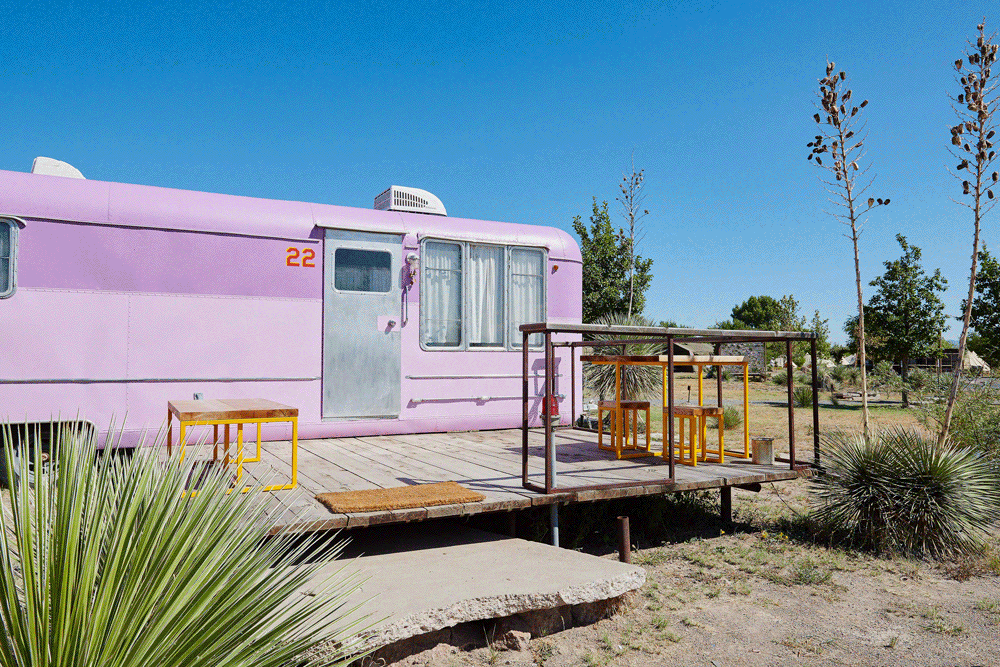 There you have it, Warren Buffet of cashflow investing.


Just out there buying mobile home parks and cashing checks.


Damn animal just texted me he closed on one today.


Let's not let him be the only one.


Happy hunting & question everything,
Here's a snippet of the call we had directly with Justin that we're going to publish for the Premium Crew at Contrarian Cashflow. Want the rest? Join us and you'll get the whole playbook when it drops next month!


Thanks for reading. See you soon!


Unsubscribe

|

Manage your subscription


Privacy Policy
Older messages
Your own 7 Figure Media Business?
Tuesday, July 13, 2021
And a breakdown of the 21st century creator economy View in your browser Want to Create a Media Income Stream? Well hey there crew Do you want to create another income stream? This one a 7 figure
Your own 7 Figure Media Business?
Saturday, July 10, 2021
And a breakdown of the 21st century creator economy View in your browser Want to Create a Media Income Stream? Well hey there crew Do you want to create another income stream? This one a 7 figure
2 Working Moms Hit $100k+ W/Mobile Wine?
Thursday, June 24, 2021
Wine on wheels...a pandemic fueled mobile bar business 2 Working Moms Hit $100kw/ Mobile Wine? Wine on Wheels - A Pandemic Fueled Mobile Bar Event Business SO...welcome to our first publication off of
9 Surprising Lessons From a 3 Day ⛰ Climb
Thursday, June 17, 2021
Civilize the Mind, Compound Your Bank Account & Make Savage the Body. Lessons from a 26 Hour, 3 Day Mountain Climb Mounds of new Contrarians to the tribe. Bring a friend, our journey isn't for
This is Horrifying + Your Next $15k A Month w/ Vending?
Thursday, June 10, 2021
Boring businesses win again + What keeps me up at night right now. ‌ ‌ ‌ ‌ ‌ ‌ ‌ ‌ ‌ ‌ ‌ ‌ ‌ ‌ ‌ ‌ ‌ ‌ ‌ ‌ ‌ ‌ ‌ ‌ ‌ ‌ ‌ ‌ ‌ ‌ ‌ ‌ ‌ ‌ ‌ ‌ ‌ ‌ ‌ ‌ ‌ ‌ ‌ ‌ ‌ ‌ ‌ ‌ ‌ ‌ ‌ ‌ ‌ ‌ ‌ ‌ ‌ ‌ ‌ ‌ ‌ ‌ ‌ ‌ ‌ ‌ ‌