🗞 What's New: Lumanu streamlines the business of creating
The company just secured $12 million in funding:
Lumanu streamlines payments and collaborations, and makes it easier for creators and brands to connect. For founders, similar platforms and tools could be the next big move as the $104.2 billion creator economy keeps growing.
66% of companies outsource some of their processes. Is outsourcing for you? Here are the pros and cons.
Founder Marie Martens snagged her first 10 users just a week after launching her MVP for Tally. Here's how she's making form-building fun!
Want to share something with nearly 85,000 indie hackers? Submit a section for us to include in a future newsletter. —Channing
🤑 Lumanu is Streamlining the Business of Creating
from the Indie Economy newsletter
Lumanu, a platform that streamlines creator payments and collaborations, has raised $12M in a recent funding round. For creators and founders, the business of creativity has just gotten much more seamless.
Paying easy
The background: Lumanu, built by creators, for creators, aims to make it easier for influencers, artists, musicians, YouTubers, and other creators to collaborate with brands and accept payments. Lumanu launched in 2017, and rolled out its business platform for creators back in April. Cofounder and CEO Tony Tran aims to help creators focus just on creating:
Bottom line, creators need support. Lumanu simplifies the day-to-day business operations so that users feel comfortable and protected as they explore new collaborations and manage their existing relationships. For brands and partners, this means simplified business transactions, with access to the Lumanu network of high-quality creators.
Lumanu aims to empower creators, and remove the intimidation factor of working with brands and managing collabs.
The platform: Lumanu users can manage all of their collabs in one place. The platform allows creators to access and revoke brand collaborators, define terms and deliverables, and view all information about active and previous sponsorships and collabs with one click.
On the payment end, creators can quickly create and track secure, professional invoices. Lumanu has no monthly cost and doesn't take any transaction fees. Creators also have access to EarlyPay, a tool that allows them to receive payment from eligible brands in minutes (as opposed to the standard 30 to 60 day payment period).
Brand love: Brands are also enjoying the benefits of using the platform. Because they don't have to change their processes to pay through Lumanu, and can easily access creators using the platform, it simplifies the process on their end as well. Brand managers have also praised the platform for helping with metrics and campaign tracking. Chris Phillips, CEO of Mizzen + Main, had this to say:
The results from using influencer media on Facebook and partnering with Lumanu exceeded our expectations. Prior to the testing with Lumanu, the return on influencer campaigns had been difficult to measure and scale. With Lumanu, we are able to scale our influencer initiative and optimize our spend based on full-funnel metrics.
Lumanu aims to allow brand managers to focus on relationship-building with creators, not endless scrolling, hashtag-searching, and admin work to identify those who may be a good fit for the brand.
The numbers: The round was led by Origin Ventures, and it included participation from Alumni Venture Group, Gaingles, and 500 Startups. Lumanu has raised $16M to date.
Star power
A range: Lumanu users range from creators just starting out on Twitch to Hollywood heavy-hitters. The platform boasts Christy Carlson Romano, Snoop Dogg, and Jessica Alba among its list of clientele, and has landed brands like BJ's, Savage x FENTY, and Poshmark.
Creator haven: The gig economy grew by 33% last year as the pandemic unfolded. Millennials and Gen Z were particularly represented in this growth, with at least half of Gen Z workers doing some form of freelance work. A 2020 Upwork report notes the following:
Of those who quit their full-time job in order to freelance, 75% say they earn the same or more in pay than when they had a traditional employer.
The road ahead: Overall, with freelancing being as profitable as traditional employment, or more, tools and platforms like Lumanu will likely continue to emerge and explode.
With the sizzling hot $104.2B creator economy only getting hotter, any tools that can assist creators in monetizing, partnering with brands, or general management of their brands and businesses will probably grow steam. Founders can tap into this with products that streamline any function of this process and make things more seamless.
What are your thoughts on Lumanu? Please share in the comments!
Discuss this story, or subscribe to Indie Economy for more.
📰 In the News
from the Volv newsletter by Priyanka Vazirani
🦠 Google will require on-campus workers to be vaccinated against COVID-19.
🎓 Ed-tech startup Class nears unicorn status after SoftBank backing.
📹 TikTok videos identifying gay athletes on Grindr could threaten their safety.
💰 Jay-Z and Will Smith backed a rent-to-own firm in a $165M funding round.
🌳 The UK's largest tobacco firm admits that cannabis is part of the future.
Check out Volv for more 9-second news digests.
🤝 Outsourcing Could Help You Scale Faster
66% of companies outsource some of their processes, according to a recent Deloitte survey. Here's how you can "do what you do best and outsource the rest."
Benefits of outsourcing
Frees up time and allows founders to focus on growth.
It's arguably cheaper than hiring, particularly when a company is small and has little need for a full-time employee.
Provides existing infrastructure (tools, systems, etc.).
Provides access to hyper-specialized talent and fresh expertise.
Helps founders to scale more quickly.
Challenges of outsourcing
According to Joel Gascoign of Buffer, founders should wear every hat at first, as this allows them to be intimately aware of all areas of the business. He cautions that the goals of the founder and the freelancer are misaligned.
In regards to technical outsourcing, Michael Seibel of YCombinator says that when founders outsource engineering to cut costs, it's a big red flag for future investors. This can be more expensive in the long run than it would be to bring on a technical cofounder.
Beyond that:
While it's cheaper than hiring, it's still expensive for many bootstrapped founders.
It adds another checkpoint between the end customer and the person who is bringing the product to fruition.
Founders have less control over the end product, and intellectual property concerns could arise.
Best practices
Pricing is a big deal, especially for bootstrapped founders. But the more important the task is, the more important it is to hire for experience over price.
Start with a trial project, something small and relatively unimportant.
Document objectives and requirements meticulously, then ask them to walk through the requirements with you so you know that they understand fully.
Review their work regularly and keep an open line of communication about how they're doing.
Ask for hard (realistic) deadlines on everything, and hold them accountable for hitting them.
What to outsource
These days, you can outsource just about anything! For more information, check out this post for a list of the best freelance marketplaces for different roles. If you're looking for an agency, check out sites like Clutch or VenturePact.
Do you have any experience with outsourcing? Share in the comments!
Discuss this story.
📰 Title Tips: Use Numbers
Engage the reader by sharing how you achieved certain numbers with valuable lessons learned from experience.
Discuss this story.
📝 Founder Marie Martens Makes Form-Building Fun
Hi everyone! I'm Marie Martens, cofounder of Tally, the simplest way to create forms for free. Filip Minev and I launched our free MVP one year ago, and our Tally Pro offering four months later. Since then, we have bootstrapped it to 7.5K users and $30K ARR.
AMA!
Why Tally?
As makers and frequent form users, we were unsatisfied with the existing tools out there. They either force you in a specific format, or bombard you with countless limits and paywalls. We wanted a simple, powerful form-builder that allows users to create any type of form without breaking the bank. So we set off building Tally, a new type of form-builder for makers and no-coders.
Most advanced features are free and without limits. Our paid option, Tally Pro, offers premium features tailored to the needs of teams and creators at $29 per month, or $290 per year.
We previously wrote a bit more about how we ended up building a no-code tool here if you'd like to check that out as well!
How did you grow your user base?
Here's what we did:
Searched similar products on Product Hunt and reached out to the people who upvoted or commented.
Joined relevant Slack groups and other communities, and contributed.
Used Tweetdeck to scan conversations on Twitter about similar products.
Replied to relevant questions on forums (Reddit, Quora, Indie Hackers, etc.).
Shared our product with established Makers on Maker Network.
We always share our milestones and new features on Reddit and IH, try to answer relevant questions whenever we can, and have a couple of comparison posts that lead traffic to us. These two posts are great examples: First post and second one.
I also created a checklist including everything that we did to go from MVP to our Product Hunt launch. You can find it here!
What's your tech stack, and has it changed?
The tech stack hasn't changed so far:
Backend: Node.js + TypeScript, Express, Sequelize, MySQL
Frontend: TypeScript, React, Next.js, Styled Components
Hosting: Cloud Run on GCP
Is it difficult cofounding a company with your partner?
We're lucky to have very complementary skills. I have a background in marketing, and Filip is the technical brain behind the product. I feel like it's important to have your own responsibilities when working together as a couple. You also have to respect each other's decisions. It does make things easier, as we're both on the same journey and don't mind Tally being such a big part of our lives.
But it's definitely important to give each other space when you're working together 24/7. You also have to make time to do things with friends and family.
Why is your free plan so generous?
Our free plan is very generous indeed, but this is by design. We needed to do something different to introduce a new player in this very competitive market, both product-wise and also business model-wise. We wanted Tally to be empowering instead of limiting, and that's why we don't opt for the usual volume-based pricing with limits on the number of forms or responses.
We consider this one of our USPs, and that's why we're not planning to change the free tier. Of course, this means that we need a lot more users to grow. We have about 3% conversion from free-to-paid users right now, and we're happy with that number being that we're a bootstrapped team of two.
What is your growth strategy?
We strongly believe that talking to our users and investing in communities is something we always want to be doing. Besides this, our user base keeps growing, and we're getting more referrals through the powered-by-badge on our forms. We also want to start focusing on user-generated content and SEO.
Our growth rate is 7% weekly, and 15% monthly (MRR). User growth is around 4.5% per week. Our primary metric at the moment is MRR: We're currently at $2.4K MRR. Our dream is to stay bootstrapped, become profitable, and see how far we can get!
Discuss this story.
🐦 The Tweetmaster's Pick
I post the tweets indie hackers share the most. Here's today's pick:
🏁 Enjoy This Newsletter?
Forward it to a friend, and let them know they can subscribe here.
Also, you can submit a section for us to include in a future newsletter.
Special thanks to Jay Avery for editing this issue, to Nathalie Zwimpfer for the illustrations, and to Priyanka Vazirani, James Fleischmann, Ivan Romanovich, and Marie Martens for contributing posts. —Channing
Indie Hackers | Stripe | 510 Townsend St, San Francisco, California 94103
You're subscribed to the Indie Hackers Newsletter. Click here to

unsubscribe

.

Older messages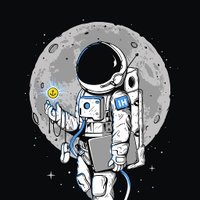 Growth Bite: For more sales, display testimonials that follow a tried-and-true formula
Tuesday, July 27, 2021
Testimonials are one of the best forms of social proof, and you can make yours even more effective. Boost trust and sales by using testimonials that follow a specific formula. Customer testimonials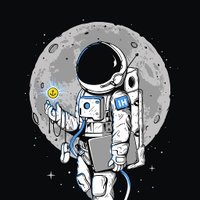 🗞 What's New: TikTok's new boost
Tuesday, July 27, 2021
Also: Subscription boxes are hot. Here's how to get in on the game. ‌ ‌ ‌ ‌ ‌ ‌ ‌ ‌ ‌ ‌ ‌ ‌ ‌ ‌ ‌ ‌ ‌ ‌ ‌ ‌ ‌ ‌ ‌ ‌ ‌ ‌ ‌ ‌ ‌ ‌ ‌ ‌ ‌ ‌ ‌ ‌ ‌ ‌ ‌ ‌ ‌ ‌ ‌ ‌ ‌ ‌ ‌ ‌ ‌ ‌ ‌ ‌ ‌ ‌ ‌ ‌ ‌ ‌ ‌ ‌ ‌ ‌ ‌ ‌ ‌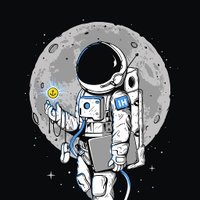 Growth Bite: Reach a new audience with a newsletter takeover
Monday, July 26, 2021
Looking for a quick, easy, and free way to get your newsletter in front of a new audience? Get new subscribers with a newsletter takeover. Team up with another newsletter creator to write part (or all)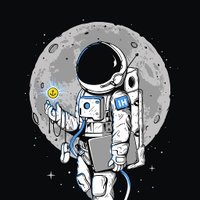 Top Milestones: 1st Month: $623 Revenue, $142 MRR, (20-1)Customers
Sunday, July 25, 2021
Top milestones for the week from your fellow indie hackers. ‌ ‌ ‌ ‌ ‌ ‌ ‌ ‌ ‌ ‌ ‌ ‌ ‌ ‌ ‌ ‌ ‌ ‌ ‌ ‌ ‌ ‌ ‌ ‌ ‌ ‌ ‌ ‌ ‌ ‌ ‌ ‌ ‌ ‌ ‌ ‌ ‌ ‌ ‌ ‌ ‌ ‌ ‌ ‌ ‌ ‌ ‌ ‌ ‌ ‌ ‌ ‌ ‌ ‌ ‌ ‌ ‌ ‌ ‌ ‌ ‌ ‌ ‌ ‌ ‌ ‌ ‌ ‌ ‌ ‌ ‌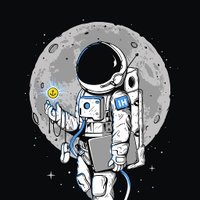 🗞 What's New: Substack's new podcast network
Saturday, July 24, 2021
Also: Quitting your job to launch vs. starting a side gig. Which is best for you? ‌ ‌ ‌ ‌ ‌ ‌ ‌ ‌ ‌ ‌ ‌ ‌ ‌ ‌ ‌ ‌ ‌ ‌ ‌ ‌ ‌ ‌ ‌ ‌ ‌ ‌ ‌ ‌ ‌ ‌ ‌ ‌ ‌ ‌ ‌ ‌ ‌ ‌ ‌ ‌ ‌ ‌ ‌ ‌ ‌ ‌ ‌ ‌ ‌ ‌ ‌ ‌ ‌ ‌ ‌ ‌ ‌ ‌ ‌ ‌