Growth Bite: Create "guestographics" to get quality backlinks
Create "guestographics" to get quality backlinks.
Infographics can be powerful additions to articles, and that makes them a good opportunity for quality backlinks. Boost your SEO by finding relevant pieces of content and providing guest infographics.
Nadya Khoja has been creating infographics for other people's content for years. Why? Because these "guestographics" earn strong backlinks, improve her SEO, and build connections in her industry. Nadya suggests the following steps. First, search for likely content. The best options will be listicles (since they're easier) that are relevant to your audience and that use keywords relevant to your brand. The site should have a solid domain rating too. Once you've found some good options, reach out to each site's content editor. Be direct and make the value of what you're offering clear. Follow up if need be. When you get a positive response, you could either put together an infographic right away or, as Nadya advises, ask them for the following info to reduce edit requests: Primary headers, bullet points, preferred colors, brand colors and fonts, brand logo, and call to action. Then design it using a tool like Canva or Venngage, and tastefully put your own logo on it. Give it to the website so they can add it to their article (while linking you, of course) and promote it. And don't forget to share and promote their article yourself.
Indie Hackers | Stripe | 510 Townsend St, San Francisco, California 94103
You're subscribed to the Indie Hackers Growth Bites newsletter. Click here to

unsubscribe

.

Older messages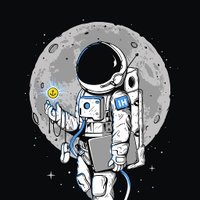 Top Milestones: $4,034 in (Nocode) SaaS Preorders within 48 hours
Sunday, August 1, 2021
Top milestones for the week from your fellow indie hackers. ‌ ‌ ‌ ‌ ‌ ‌ ‌ ‌ ‌ ‌ ‌ ‌ ‌ ‌ ‌ ‌ ‌ ‌ ‌ ‌ ‌ ‌ ‌ ‌ ‌ ‌ ‌ ‌ ‌ ‌ ‌ ‌ ‌ ‌ ‌ ‌ ‌ ‌ ‌ ‌ ‌ ‌ ‌ ‌ ‌ ‌ ‌ ‌ ‌ ‌ ‌ ‌ ‌ ‌ ‌ ‌ ‌ ‌ ‌ ‌ ‌ ‌ ‌ ‌ ‌ ‌ ‌ ‌ ‌ ‌ ‌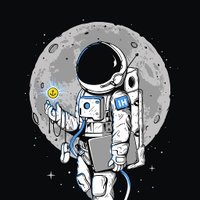 🗞 What's New: Instagram now gives you more time
Saturday, July 31, 2021
Also: Finding a reputable investor can be tough. These tips can help. ‌ ‌ ‌ ‌ ‌ ‌ ‌ ‌ ‌ ‌ ‌ ‌ ‌ ‌ ‌ ‌ ‌ ‌ ‌ ‌ ‌ ‌ ‌ ‌ ‌ ‌ ‌ ‌ ‌ ‌ ‌ ‌ ‌ ‌ ‌ ‌ ‌ ‌ ‌ ‌ ‌ ‌ ‌ ‌ ‌ ‌ ‌ ‌ ‌ ‌ ‌ ‌ ‌ ‌ ‌ ‌ ‌ ‌ ‌ ‌ ‌ ‌ ‌ ‌ ‌ ‌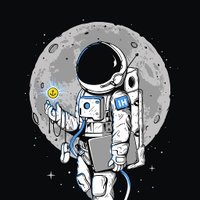 Growth Bite: State your anticipated growth to increase your signup rate
Thursday, July 29, 2021
A large userbase acts as social proof and, in some cases, it can be an integral part of a product's value. If your new company is still short on users, get more signups by stating your anticipated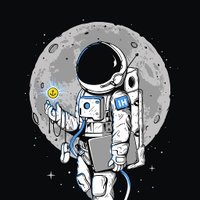 🗞 What's New: Lumanu streamlines the business of creating
Thursday, July 29, 2021
Also: Is outsourcing right for you? Our list of pros and cons can help. ‌ ‌ ‌ ‌ ‌ ‌ ‌ ‌ ‌ ‌ ‌ ‌ ‌ ‌ ‌ ‌ ‌ ‌ ‌ ‌ ‌ ‌ ‌ ‌ ‌ ‌ ‌ ‌ ‌ ‌ ‌ ‌ ‌ ‌ ‌ ‌ ‌ ‌ ‌ ‌ ‌ ‌ ‌ ‌ ‌ ‌ ‌ ‌ ‌ ‌ ‌ ‌ ‌ ‌ ‌ ‌ ‌ ‌ ‌ ‌ ‌ ‌ ‌ ‌ ‌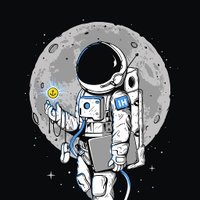 Growth Bite: For more sales, display testimonials that follow a tried-and-true formula
Tuesday, July 27, 2021
Testimonials are one of the best forms of social proof, and you can make yours even more effective. Boost trust and sales by using testimonials that follow a specific formula. Customer testimonials