🗞 What's New: Bubble's world of developers
The no- and low-code market is projected to hit $13.8 billion this year:
Want to share something with nearly 85,000 indie hackers? Submit a section for us to include in a future newsletter. —Channing
💻 Bubble Wants to Create a World Full of Developers
from the Indie Economy newsletter by Bobby Burch
The global no- and low-code tech market is projected to hit $13.8B in 2021, an increase of nearly 23% from 2020, and 51% from 2019. No-code platform Bubble just closed a $100M Series A round to help reach its goal of creating a world full of developers.
Mo' money, no problem
Bubble 101: Bubble created a no-code platform that allows anyone to build web apps via a click-and-drag interface. Bubble's tools integrate with popular services from Google, Slack, Stripe, Airtable, Amazon, Basecamp, Twitter, and many others.
What's happening: Bubble's $100M Series A round was led by Insight Partners with participation from Betaworks and other angel investors, including the founders of Hootsuite, Peloton, and Datadog. The company is keeping its valuation private, but says it plans to use the capital to hire more engineers, host educational bootcamps, and build its community:
Our goal with this raise is to bring no-code software development from the cutting edge of technology to the mainstream. Our users today are building tech better: No-code is a faster, easier, and more inclusive way of creating software than traditional engineering.
The background: Founded in 2012, Bubble bootstrapped its growth through 2019. Cofounder Emmanuel Straschnov notably didn't take a salary for five years. Redditors may be coming down hard on Bubble, but the company is no joke. It tripled revenue in the past three years, and 1M people use the platform to build web and desktop apps, regardless of their skill level in tech.
The context: The world faced a significant tech talent shortage before the pandemic. Then COVID-19 hit, pushing more companies to digitize and launch stores to meet 2021's projected 13.7% boost in e-commerce. Despite the demand, more than 40M tech jobs went unfilled in 2020, according to tech consultant Daxx. In the US, that unrealized potential translated to $162B in lost revenue.
What it means: As a result of the shortage, no- and low-code platforms are exploding. They hope to make their offerings a staple among businesses. The global no- and low-code tech market is projected to hit $13.8B in 2021, an increase of nearly 23% from 2020, and 51% from 2019.
A serious shortage
Developer shortage: The modern economy needs more tech, but countries aren't producing enough skilled workers to keep up. The gap between supply and demand is growing also; the US had only 400K computer science grads in 2020, but 1.4M job openings. Although there are also many self-taught coders, and alternative routes to becoming a developer, the need is still growing.
The numbers: By 2030, the global talent shortage is expected to hit 85.2M workers at current rates. Companies are feeling the crunch; about 87% of businesses are experiencing a developer shortage, or expect to face it in a few years, according to McKinsey.
Big vision: Bubble has set lofty goals for the future, aiming for 95% of software to be written by people without formal educational backgrounds in engineering. It also wants software development to be accessible by anyone, regardless of where they live, how much money they have, or their level of education.
Fierce competition: Low- and no-code tools have existed for years, but the space is becoming more crowded as companies like Zapier, Webflow, AppSheet, AppyPie, Nintex, and many others jockey for market share.
No-code IHers: In March, indie hacker Ben Tossel made international headlines when his company Makerpad was acquired by Zapier, representing the tech giant's first acquisition. There's also a robust no-code group on Indie Hackers with more than 18K people.
Do you use no- or low-code tools? Share your experience below.
Discuss this story, or subscribe to Indie Economy for more.
📰 In the News
from the Volv newsletter by Priyanka Vazirani
📹 YouTube will offer creators $10K a month for making Shorts.
🤑 Rihanna is now a billionaire, according to Forbes.
📈 Robinhood stock is up 120% for the week; trading has been halted due to volatility.
🍻 Ibiza is hiring foreigners to crash parties, as COVID-19 cases rise.
💰 This app, created to "slow your aging," has raised $2.5M.
Check out Volv for more 9-second news digests.
🛠 Improving Platforms Through Ecosystems
from the Trends.vc newsletter by Dru Riley
2021 e-commerce sales in the US have nearly hit the $1T mark. With 1.2M stores on Facebook and Instagram, and 1.75M on Shopify, platforms are looking to extend and improve their ecosystems.
Why it matters
This is glue for topics we've discussed, including agencies, productized services, micro-SaaS, digital products, online courses, micro private equity, and more.
Problem
Platforms can't find, or seize, most opportunities to improve their ecosystems.
Solution
We can build services, SaaS apps, and digital products to extend and improve platforms.
Players
Twitter
Shopify
WordPress
Predictions
Opportunities
Key lessons
Haters
"You didn't talk about how to build platforms."
Most platforms are in winner-take-most markets. There are more opportunities to build on platforms than to build them. To learn more about building platforms, see micro-marketplaces and managed marketplaces.
Links
More reports
Go here to get the Trends Pro report. It contains 200% more insights. You also get access to the entire back catalog and the next 52 Pro Reports.
Subscribe to Trends.vc for more.
🧠 Harry's Growth Tip
from the Marketing Examples newsletter by Harry Dry
Give an "above the fold" recap.
In five seconds, customers try to establish whether or not you can help them. Make their lives easy.
Title: Explain the value you provide.
Subtitle: Explain how you'll create it.
Visual: Let the user visualize it.
Social proof: Make it believable.
CTA: Make taking the next step easy.
Go here for more short, sweet, practical marketing tips.
Subscribe to Marketing Examples for more.
💲 Founder Stefania Olafsdottir Landed $4.5M in Funding
Hi Indie Hackers! I'm Stef, CEO and cofounder of Avo, an analytics planning and governance platform. I'm a mathematician and philosopher turned genetics researcher from Iceland. I'm also the founding analyst and growth lead of QuizUp (mobile game with 100M users, backed by Tencent and Sequoia) and cofounder of a gamified micro-learning company for employees.
AMA!
How do you differentiate with Avo?
Avo audits your tracking plan, audits and monitors your tracking implementation, and provides type safe code and unit tests. With all this, Avo streamlines the analytics release workflow between PMs, analytics managers, and developers so they can plan, implement, and verify their product analytics faster and better.
Here's the big difference: What used to take Patreon four days for every feature release takes 30 minutes with Avo. Patreon, Rappi, Fender, and Culture Amp all use the product!
What was the inspiration for launching Avo?
We built internal tools at QuizUp. I started a company after QuizUp, and spent five months working on shipping a product update that turned out to be based on incorrect data. It was a punch in my gut. I had the devastating realization that implementing reliable analytics would always be a problem as long as I worked on digital products.
I began talking to colleagues to hear how people solved this, and found out that Spotify, Airbnb, Twitch, and many more had all built this as well. We had been ahead of the curve at QuizUp. I knew then that we were onto something, so we started Avo to solve this problem permanently.
How much have you raised?
We've raised around $4.5M. We did a pre-seed from local angels before we pivoted to Avo. After we pivoted to Avo, we did YC. Then, we raised a seed round from GGV Capital, Heavybit, YC, and angels in the data and developer space.
How did you land your first users?
Before getting into that, I want to mention that we didn't build anything until we had talked to a lot of people (even if we had experienced the problem ourselves). During that period, we also kicked off a few consulting gigs. Some were paid, and some were connected with a few with friends and colleagues, which we did for free.
After a couple of months of user and market research, we started prototyping and developing an MVP. Because of what we did before that period, we had people wanting to try the product out immediately.
How long did it take to build your MVP?
Overall, it was probably only a week from the moment we started designing and prototyping that we had someone using the earliest MVP.
Discuss this story.
🐦 The Tweetmaster's Pick
I post the tweets indie hackers share the most. Here's today's pick:
🏁 Enjoy This Newsletter?
Forward it to a friend, and let them know they can subscribe here.
Also, you can submit a section for us to include in a future newsletter.
Special thanks to Jay Avery for editing this issue, to Nathalie Zwimpfer for the illustrations, and to Bobby Burch, Priyanka Vazirani, Dru Riley, Harry Dry, and Stefania Olafsdottir for contributing posts. —Channing
Indie Hackers | Stripe | 510 Townsend St, San Francisco, California 94103
You're subscribed to the Indie Hackers Newsletter. Click here to

unsubscribe

.

Older messages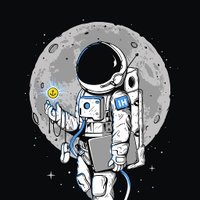 🗞 What's New: Indie Hackers is now invite-only
Tuesday, August 3, 2021
Also: Diabetes tech could help bridge the gap as more people are diagnosed. ‌ ‌ ‌ ‌ ‌ ‌ ‌ ‌ ‌ ‌ ‌ ‌ ‌ ‌ ‌ ‌ ‌ ‌ ‌ ‌ ‌ ‌ ‌ ‌ ‌ ‌ ‌ ‌ ‌ ‌ ‌ ‌ ‌ ‌ ‌ ‌ ‌ ‌ ‌ ‌ ‌ ‌ ‌ ‌ ‌ ‌ ‌ ‌ ‌ ‌ ‌ ‌ ‌ ‌ ‌ ‌ ‌ ‌ ‌ ‌ ‌ ‌ ‌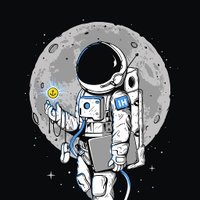 Growth Bite: Create "guestographics" to get quality backlinks
Monday, August 2, 2021
Infographics can be powerful additions to articles, and that makes them a good opportunity for quality backlinks. Boost your SEO by finding relevant pieces of content and providing guest infographics.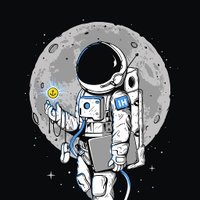 Top Milestones: $4,034 in (Nocode) SaaS Preorders within 48 hours
Sunday, August 1, 2021
Top milestones for the week from your fellow indie hackers. ‌ ‌ ‌ ‌ ‌ ‌ ‌ ‌ ‌ ‌ ‌ ‌ ‌ ‌ ‌ ‌ ‌ ‌ ‌ ‌ ‌ ‌ ‌ ‌ ‌ ‌ ‌ ‌ ‌ ‌ ‌ ‌ ‌ ‌ ‌ ‌ ‌ ‌ ‌ ‌ ‌ ‌ ‌ ‌ ‌ ‌ ‌ ‌ ‌ ‌ ‌ ‌ ‌ ‌ ‌ ‌ ‌ ‌ ‌ ‌ ‌ ‌ ‌ ‌ ‌ ‌ ‌ ‌ ‌ ‌ ‌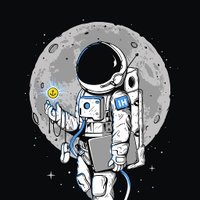 🗞 What's New: Instagram now gives you more time
Saturday, July 31, 2021
Also: Finding a reputable investor can be tough. These tips can help. ‌ ‌ ‌ ‌ ‌ ‌ ‌ ‌ ‌ ‌ ‌ ‌ ‌ ‌ ‌ ‌ ‌ ‌ ‌ ‌ ‌ ‌ ‌ ‌ ‌ ‌ ‌ ‌ ‌ ‌ ‌ ‌ ‌ ‌ ‌ ‌ ‌ ‌ ‌ ‌ ‌ ‌ ‌ ‌ ‌ ‌ ‌ ‌ ‌ ‌ ‌ ‌ ‌ ‌ ‌ ‌ ‌ ‌ ‌ ‌ ‌ ‌ ‌ ‌ ‌ ‌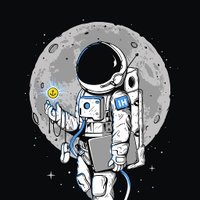 Growth Bite: State your anticipated growth to increase your signup rate
Thursday, July 29, 2021
A large userbase acts as social proof and, in some cases, it can be an integral part of a product's value. If your new company is still short on users, get more signups by stating your anticipated