🗞 What's New: Postaga wants to elevate your PR
The average response rate for outreach emails is 8%:
Postaga uses AI to help founders build successful PR campaigns. These tips can help you get started.
Would you pay $375 for a chair made from old fishing nets? High-end, eco-friendly products are all the rage, and we show indie hackers how to get in on the trend.
Founder Chris Oliver hit $1.75 million by bootstrapping products for developers. Here's his message for those who believe that Ruby on Rails has lost its relevancy.
Want to share something with nearly 85,000 indie hackers? Submit a section for us to include in a future newsletter. —Channing
📢 Postaga Wants to Elevate Your PR
from the Indie Economy newsletter by Bobby Burch
It's no secret that traditional PR outreach sucks. The average response rate is around 8% for outreach emails, as founders spend hours looking for relevant opportunities. Postaga, an AI tool that helps marketers and founders drive traffic, boost search rankings, and earn press coverage, aims to change that.
PR revival
The news: Postaga is a new platform that streamlines the workflow that helps users identify relevant websites, find the right contact people, and send personalized, relevant pitch and follow-up emails. Postaga also has a built-in tool to analyze users' websites and businesses to provide recommendations on the types of outreach campaigns that could be successful. This way, you can still get going even if you are not an expert in outreach. Postaga cofounder Andy Cabasso had this to say:
From streamlining tedious aspects of outreach, to automatically suggesting outreach ideas for novice users, we have been constantly looking to make our users' lives easier, save them time, and help them get better results quicker.
The AI: Postaga's new AI feature, Content Hub, analyzes a user's website to determine the outreach opportunities. This enables the launch of an automated campaign from the Postaga platform. The tool also makes suggestions on what content users should create for backlink opportunities to improve search rankings and increase traffic.
The seed: Postaga has been adding clients from around the world, and recently raised $180K in seed funding from the TinySeed accelerator program.
Lessons for indie hackers
Andy sat down with Indie Hackers to share some of his top PR tips for founders:
Advice for attracting new customers: For indie hackers, I would 100% recommend doing cold email outreach to find and connect with potential customers, especially in the early days of your business. As far as marketing channels go, cold outreach is inexpensive and fast-working, especially compared to content marketing and SEO (which is inexpensive but slow-working), and paid search or social (which is expensive but fast-working).

Listen to your ideal paying users: When you are starting out, you may get a ton of feedback from people. But here's what you actually need to know ask: "Would you ever pay for this product? If so, how much?"

Be cost-effective: Don't throw a ton of money at paid search or social initially, especially before you find out what messaging resonates with people.

Build a collaborative network: Find the right mastermind group, and you'll grow faster. Masterminds can help you navigate problems or potential challenges without having to figure them out on your own. I have gotten amazing advice on particular situations or areas I felt stuck in, whether it was about software to use or not use, operational issues, marketing advice, hiring, or any other business challenges.
What are your top tips for PR? Share in the comments!
Subscribe to Indie Economy for more.
📰 In the News
from the Volv newsletter by Priyanka Vazirani
📹 Reddit has rolled out a TikTok-like video feed button for iOS users.
💰 Poly Network offered a $500K bug bounty to this hacker after a heist.
🦾 This startup is launching the first mind-controlled prosthetic arm.
🚫 South Korea wants to criminalize "semen terrorism."
🏠 Google employees are accepting pay cuts to work from home.
Check out Volv for more 9-second news digests.
🛍 The Eco-Friendly Scene Gets Lux
from the Hustle Newsletter by Shân Osborn
Would you pay $14 for a 0.56 ounce container made from recycled plastic? Here's the $375 chair manufactured from old fishing nets. Startups are designing high-end products that leverage the eco-friendly trend, and some are barely keeping up with demand.
Conscious consumption
The big picture: Conscious consumption is in vogue. Younger generations in particular are driving up demand for products like compostable bamboo toothbrushes (this set cleans up with $89K per month on Amazon, per Jungle Scout) and luxury secondhand fashion.
Source: Subreddit Stats
They are also demanding more from brands. Founders who develop high-end eco-friendly products (if you've tried most tooth chalk toothpaste tablets, you'll know) will win big.
The opportunities
We see three major opportunities in this space:
1. Reusable containers: Startup Cadence combines minimalism and low-waste trends with their collectable magnetic capsules (to store everything from jewelry to lotion). The durable containers are made from recycled "ocean bound plastic."
Source: Cadence
Consumers can create their own color-coded collections with customized labels. This approach to Marie Kondo-ing your makeup bag (and life) can be leveraged in a number of ways:
Requests for both larger and smaller capsules than Cadence currently offers are flowing in via Instagram. You could compete directly, and with a broader range.
Niche down within the personal care space: Focus on reusable capsules designed specifically for baby products, first aid, pets, etc.
Personal care brands could design their own capsules that are refilled at in-store dispensers (if your business is one of the first to offer cute refillable options, you'll likely attract a juicy slice of the $150B US Gen Z consumer pie).
Founders could also apply the luxe eco-friendly storage trend to the food and beverage space, where growth is already surging.
UK-based Chilly's, which sells high-end reusable water bottles, recently made our fast-growing EU company list, with revenue that ballooned at a four-year CAGR of ~283% to reach ~$41M in 2019.
2. Raising the bar: Some personal care startups are eliminating plastic completely by developing luxury shampoo bars. Demand is climbing, as search interest for newly launched Viori shows. Viori raised 39x its Kickstarter goal.
Source: Google Trends
While shampoo bars tend to be more cost-effective than traditional shampoo, consumers are happily splashing out for the high-end options. A single Viori bar costs $16, nearly three times the price of a comparable amount (20 ounces) of Dove shampoo.
Shampoo bars boast just 8% of the carbon footprint of liquid versions, and bar popularity may soon spread to conditioners, lotions, and facial care.
There is significant opportunity to niche down within the bar space (i.e., luxury infant bars and pet ranges). As skin care and hair care science continues to take off, founders could capitalize on new ingredient trends as they emerge.
You could also keep track of luxe soap trends and apply them to other bars (these yuzu, blackberry, and bourbon soaps have brought one founder ~$273K in Etsy sales alone).
3. Recycled textiles: Waste like leftover fruit pulp and old wetsuits can now be turned into anything from luxury purses (i.e., this mango-based wallet for ~$200) to high-end yoga mats.
As our senior analyst Ethan pointed out, many a fortune has been built on waste products. Recycled-waste textiles are already starting to attract VC attention.
Denmark's Beyond Leather Materials raised $2.6M over two seed rounds last year; US-based Natural Fiber Welding nabbed $15M this July.
The fitness space is a particularly attractive niche here, as outdoor enthusiasts tend to be more eco-conscious. Brands that capitalize on these new textile trends in activewear and outdoor gear are likely to be a smash hit.
Would you enter the high-end eco-friendly space? Share in the comments!
Discuss this story, or subscribe to the Hustle Newsletter for more.
🌐 Best Around the Web: Posts Submitted to Indie Hackers This Week
🚨 Is freelance work dangerous for indie hackers? Posted by Volkan Kaya.
👍 Why boring is good. Posted by Stefan Wirth.
🤔 How much should bootstrappers pay themselves? Posted by Justin Jackson.
🧠 Connection between time spent on devices and mental health. Posted by Courtland Allen.
💻 Using Django. Posted by Kunle Ogunjimi.
📧 What's your email service provider? Posted by John Simms.
Want a shout-out in next week's Best of Indie Hackers? Submit an article or link post on Indie Hackers whenever you come across something you think other indie hackers will enjoy.
🎓 Chris Oliver's Education for Developers
by Chris Oliver
Hey IH! I'm Chris Oliver, a developer turned founder, and I run GoRails, an education business for Ruby on Rails developers.
I also run several other products: Hatchbox helps you deploy Ruby on Rails apps to your own servers and Jumpstart Pro helps you build SaaS products in Rails.
AMA!
How did you grow your mailing list?
For me, it was good content and always having email subscribe forms in the footer or sidebar. The quality of your subscribers matters, too. Some people have a 100K mailing list, but 4% open rates. I'd rather have a much smaller list with 50%+ open rates.
How did you market your product when you first started?
I shared my videos on Reddit and other places where Rails developers were hanging out. Some people started sharing my tutorials on places like StackOverflow, which really helped to bring in the organic traffic.
Some people believe that Rails has lost its relevancy because people are just drawn to the newest cool thing. But Rails is still focused on making very small teams super productive, and I think there will always be a market for that.
What challenges do you face in selling specifically to developers?
There's not a lot of education past beginner content. You have tons of introductory things, so trying to do intermediate and advanced topics helped me stand out. Developers are often cheap, especially with education, so I had to start with $19 per month and just let it grow slowly over time.
Why wouldn't your audience just build their own solutions?
I'm helping them think through problems and how to approach them. They learn how to think about it from me, which builds trust. If I launch a product, they'll know that it was built with the same thoughtful approach that they trust.
How did you get your first users?
I just dug up my original post from when I was trying to see if anyone was interested in my idea for GoRails.
Basically, I had been writing blog posts about random things, some of them being about Rails. At some point, I thought I should buy a domain specifically for my Rails content, so I bought GoRails.com and moved everything to it. This had some links from StackOverflow that drove traffic fairly quickly to it.
I used that audience (which was tiny) to see if there was interest. The responses to that form were really interesting, and started conversations with several people. It gave me enough confidence to launch a course for GoRails. I was scared to commit to weekly screencasts, so I tried a course instead.
That didn't go over well because nobody knew who I was, so why would they buy my course? I realized I'd need to share free content. It was great practice on its own, since screencasting is very hard; but it also showed people that they could learn things from my videos, and that they might just be worth paying for.
So it was a combination of SEO and sharing free content in the beginning that drove my first 10 customers. When I started charging for the weekly screencasts, some people freaked out, but others were supportive.
The first customers for Hatchbox and Jumpstart were easy; they were GoRails members, since the products are for the same audience. Feels like cheating, but the best way to launch a product is to an existing audience. You can skip the slow first months and have a lot of users immediately.
How do you decide what to prioritize?
That's definitely been tough! Each project needs time every week, some more than others.
I try to prioritize support first. Customer service is important, so I make that a priority.
Then, I'll work on GoRails since it needs new content every single week. Luckily, I can use ideas from other projects to give me new content ideas.
The nice part about products like Hatchbox and Jumpstart Pro is that, once you've completed most of the features, you can run and maintain them. There's usually not super important features to add, so I can leave it lower down the priority list once support and GoRails is done.
It's definitely a balancing act, and you have to make sure the products mesh well together. Otherwise, you'll lose your mind trying to run multiple products at once!
How did you hone your screencasting skills?
Screencasting is probably one of the hardest things I've done. I think it's just been the years of practice, doing videos every single week for like seven years. I don't want to really spend much time editing, so I practice recording as if we were pair programming and we're just chatting about a problem and how to solve it.
It is just me and one person part-time right now. I have tried to optimize each product to require as minimal maintenance as I can. The weekly screencasts are still a big commitment. For screencasts that require a lot of research and practice, I have to spend around 40 hours to make one video. Conversely, if I'm building a feature for Hatchbox that is fresh in my mind, I can make a screencast on it in about two hours.
Same goes for Hatchbox and Jumpstart Pro. Once they're kind of "feature complete," the majority of work is doing support or simple maintenance. It is just the initial development, and year or two of fixing bugs and solidifying the product, that takes the big effort. I try to do only one big new project at a time because of that.
Discuss this story.
🐦 The Tweetmaster's Pick
I post the tweets indie hackers share the most. Here's today's pick:
🏁 Enjoy This Newsletter?
Forward it to a friend, and let them know they can subscribe here.
Also, you can submit a section for us to include in a future newsletter.
Special thanks to Jay Avery for editing this issue, to Nathalie Zwimpfer for the illustrations, and to Bobby Burch, Priyanka Vazirani, Shân Osborn, and Chris Oliver for contributing posts. —Channing
Indie Hackers | Stripe | 510 Townsend St, San Francisco, California 94103
You're subscribed to the Indie Hackers Newsletter. Click here to

unsubscribe

.

Older messages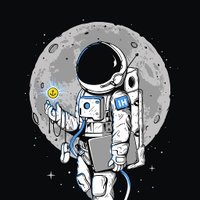 Growth Bite: Vary how you tweet to grow your Twitter following faster
Friday, August 13, 2021
Trying to grow your Twitter following? Switch up your tweets regularly to get rewarded by their algorithm. As they say, variety is the spice of life — and Twitter agrees. Instead of posting the same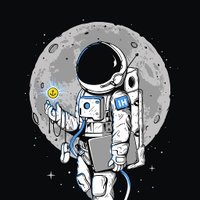 🗞 What's New: Make your tweets work
Friday, August 13, 2021
Also: SideStream wants to pay you for talking through movies. ‌ ‌ ‌ ‌ ‌ ‌ ‌ ‌ ‌ ‌ ‌ ‌ ‌ ‌ ‌ ‌ ‌ ‌ ‌ ‌ ‌ ‌ ‌ ‌ ‌ ‌ ‌ ‌ ‌ ‌ ‌ ‌ ‌ ‌ ‌ ‌ ‌ ‌ ‌ ‌ ‌ ‌ ‌ ‌ ‌ ‌ ‌ ‌ ‌ ‌ ‌ ‌ ‌ ‌ ‌ ‌ ‌ ‌ ‌ ‌ ‌ ‌ ‌ ‌ ‌ ‌ ‌ ‌ ‌ ‌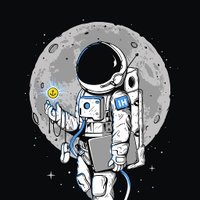 Growth Bite: Improve your SEO by considering SERP volatility when selecting keywords
Tuesday, August 10, 2021
A volatile SERP can be an opportunity to rank at the top and snag featured snippets. Boost your SEO by looking for keywords with search results that are in flux. Kevin Indig of [Growth Memo](https://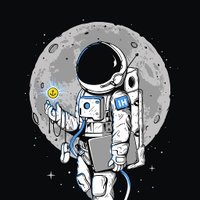 🗞 What's New: Quora's new ways to monetize
Tuesday, August 10, 2021
Also: Are you ready to be a founder? Being okay with both success and failure is needed. ‌ ‌ ‌ ‌ ‌ ‌ ‌ ‌ ‌ ‌ ‌ ‌ ‌ ‌ ‌ ‌ ‌ ‌ ‌ ‌ ‌ ‌ ‌ ‌ ‌ ‌ ‌ ‌ ‌ ‌ ‌ ‌ ‌ ‌ ‌ ‌ ‌ ‌ ‌ ‌ ‌ ‌ ‌ ‌ ‌ ‌ ‌ ‌ ‌ ‌ ‌ ‌ ‌ ‌ ‌ ‌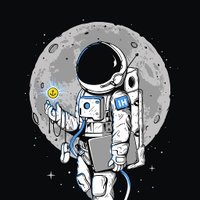 Growth Bite: Minimize unsubscribes by allowing readers to select an email frequency
Monday, August 9, 2021
Sending too many emails causes fatigue; too few reduces value. And the sweet spot is different for every subscriber. So let them choose their own email frequency to improve retention. According to a