Forbes - 🤝 Binance wants to get to know you
CryptoCodex
Good Friday morning. This is Billy Bambrough, here with what's driving the day in the world of bitcoin and crypto.

(I'm on the road this month so you may receive your copy of CryptoCodex a little early/late—apologies in advance for any disruption and normal service will resume the week beginning August 23)
| | |
| --- | --- |
| | 24-hour crypto market snapshot |
Cryptocurrency traders are swimming in a sea of green this morning as the crypto market rally returns in strength.

Bitcoin and ethereum are bringing up the rear among major coins, both climbing around 7% on the last 24 hours, while ethereum rival cardano is making huge gains as investors look toward its hotly-anticipated September upgrade. Cardano's ADA token has added almost 20% since this time yesterday, hitting an all-time high. Polkadot, another potential ethereum competitor, is up 16%.

Among other top ten cryptocurrencies, the meme-based dogecoin and Ripple's XRP are both up around 10% over the last 24 hours. XRP got a boost after it was reported Ripple's legal battle with the U.S. Securities and Exchange Commission (SEC) could drag on for months, "if not longer."

Heading into the weekend, bitcoin will be again looking to break the difficult $50,000 per bitcoin barrier while Binance's BNB and cardano will continue to battle it out for the position of third most valuable cryptocurrency after bitcoin and ethereum.
When you make a purchase through links in this email, the author may earn a commission.
Simplify Crypto Investing And Beat The Market
Forbes CryptoAsset & Blockchain Advisor looks at the universe of viable crypto assets with proprietary analysis and insider crypto knowledge to guide you to the best choices and the companies making the biggest bets on this breakthrough technology along with monthly deep-dive interviews to fuel your own profits.

For successful subscription, disable your adblocker
| | | |
| --- | --- | --- |
| | Binance begins mandatory KYC... | |
Knowing me, knowing you: Binance, the troubled cryptocurrency exchange that is facing issues on multiple fronts around the world, has said that unverified users are effectively banned from the platform as it ramps up its Know Your Customer (KYC) and Anti-Money Laundering (AML) efforts.

No time like the present: Effective immediately new Binance users need to complete "intermediate verification" to access any services—including cryptocurrency deposits, trades and withdrawals. Existing users are only able to withdraw until completing the verification.

Take action: "Binance strongly advises users to complete their intermediate verification promptly to avoid delays in the verification process and restrictions on their access," the company said in a statement.

The pivot: "We aim to work more collaboratively with policy-makers to improve global standards and discourage bad actors," said Binance chief executive Changpeng Zhao, often known simply as CZ, who has previously said the company is pivoting to a "proactive" regulatory approach.

Escalation: Binance, which is faced expulsion from some European and Asian markets as well as criminal charges, has repeatedly clamped down on unverified users in recent months, lowering permitted amounts first from 2 bitcoin to 0.06 bitcoin a month ago and now to zero.

Now read this: Former SEC Chairman Jay Clayton Joins $2 Billion Bitcoin And Crypto Custodian
| | |
| --- | --- |
| | ... as Binance.US courts "reputable investors" |
💰 Binance.US, a branded but apparently operationally separate division of Binance, is expecting to soon close a funding round, it was reported by Bloomberg.

🤑 "There is significant interest from top-level investors, and they expect they will close a round shortly," CZ said in a statement to the newswire. Binance.US, the exchange serving U.S. investors, "will have a diverse cap table with reputable investors and an independent board with proper governance, including the addition of new outside investors and independent members."

👔 The funding round is coming shortly after the recently hired Binance.US chief executive Brian Brooks walked away from the company. Brooks resigned in early August, a mere four months after joining Binance's U.S. franchise. Brooks, a former U.S. regulator who briefly ran the Office of the Comptroller of the Currency, was hired by Binance to help the company gain a U.S. footing.

💸 Yesterday, the New York Times reported that Brooks had led efforts to raise at least $100 million from investors but ran into difficulties when trying to convince potential investors that the entity would be viewed as separate from Binance by regulators.

Don't miss: BlackRock Joins Fidelity And Vanguard As A Bitcoin Mining Investor
| | |
| --- | --- |
| | Coinbase is going all in on crypto... |
Betting on bitcoin:

Coinbase, 

the major U.S. bitcoin and cryptocurrency exchange that made a much-hyped Nasdaq debut earlier this year

, has revealed it plans to add $500 million worth of crypto

to its balance sheet

.



Asset equality:

In 

a blog post, the company, which now boasts a market capitalization of $52 billion, said it will "become the first publicly-traded company to hold ethereum, proof of stake assets, decentralized finance (DeFi) tokens, and many other crypto assets supported for trading on our platform, in addition to bitcoin, on our balance sheet."



Going all in:

Coinbase chief executive Brian

Armstrong indicated Coinbase eventually plans to convert far more of its operating capital and assets to bitcoin, ethereum and other cryptocurrencies. Earlier this month, Coinbase said it brought in more than $2.2 billion in its second quarter, up from just $186 million during the second quarter of last year.


Mixing it up: "Hopefully over time we can operate more of our business in crypto, today it is still a mix," said Armstrong in a tweet.
| | |
| --- | --- |
| | ... as OnlyFans shows why we need bitcoin |
🌱 OnlyFans, the London-based, subscriber-only website synonymous with pornography that's seen phenomenal growth during the Covid pandemic, has said pressure from payment processors has forced it to announce an adult material ban.

📅 The ban, due to take effect in October, shows how payment processing companies are increasingly able to control what material pornography sites are able to host.

🗣️ "In order to ensure the long-term sustainability of the platform, and to continue to host an inclusive community of creators and fans, we must evolve our content guidelines," an OnlyFans spokesperson told the

Guardian

newspaper.

📰 "OnlyFans' porn ban is crypto's opportunity of a lifetime," was the headline of

a Techcrunch story



🐦 "Bitcoin fixes this,"

tweeted

government whistleblower Edward Snowden, going on to throw shade toward the wider crypto market.

🕶️ "Before you complain about me not citing your random coin with a market cap of $37 that is developed by forest animals in Romania, remember that bitcoin is essentially shorthand for cryptocurrency and also your time is better spent making little outfits for the animals to wear."
| | |
| --- | --- |
| | Billy Bambrough |
| | Forbes Contributor |

I am a journalist with significant experience covering technology, finance, economics, and business around the world. I write about how bitcoin, crypto and blockchain can change the world.

Follow me on

Twitter

or

email me.
You've received this email because you've opted in to receive Forbes newsletters.
Unsubscribe from CryptoCodex.
Or, manage your paid subscriptions on your Forbes profile here.
Manage Email Preferences | Privacy
Forbes Media | 499 Washington Blvd.
Jersey City, NJ 07130
Older messages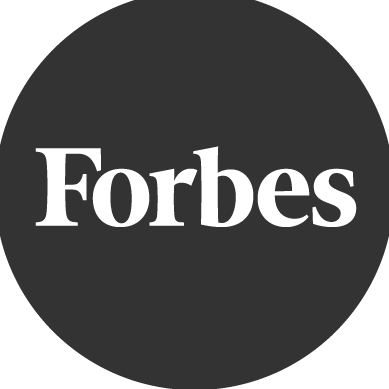 🌏 Going global
Thursday, August 19, 2021
CryptoCodex Forbes Billy Bambrough Forbes Contributor Forbes Good Thursday morning. Billy Bambrough here with what you need to know from the world of bitcoin and crypto. (I'm on the road this month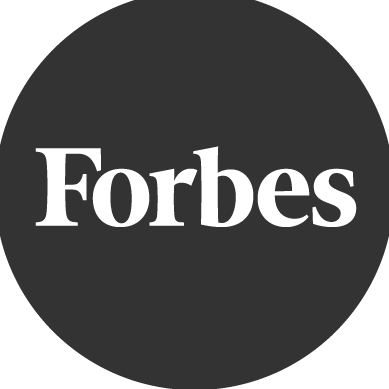 💯 "Fraud, hype, noise and confusion"
Wednesday, August 18, 2021
CryptoCodex Forbes Billy Bambrough Forbes Contributor Forbes Good Wednesday morning. This is Billy Bambrough, bringing you your latest batch of crypto news and analysis. (I'm on the road this month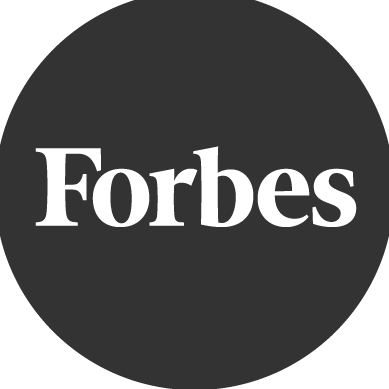 Diem another day 🌅
Tuesday, August 17, 2021
CryptoCodex Forbes Billy Bambrough Forbes Contributor Forbes Good Tuesday morning. Billy Bambrough here with the latest news from crypto-land. (I'm on the road this month so you may receive your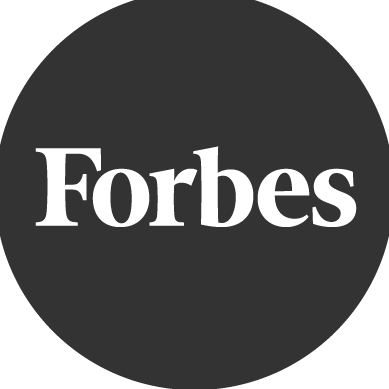 ✨ Blue skies ahead
Monday, August 16, 2021
CryptoCodex Forbes Billy Bambrough Forbes Contributor Forbes Good Monday morning. This is Billy Bambrough, getting you up to speed with what's driving the day in the world of bitcoin and crypto. (I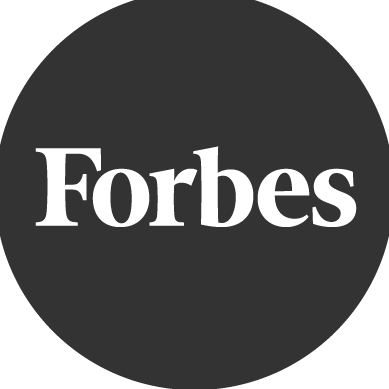 Messi's Token Love Affair | Lesson From A $600 Million Crypto Heist
Saturday, August 14, 2021
Also: Are NFTs The New Napster? This Time The Music Industry Isn't Taking Chances Also: Are NFTs The New Napster? This Time The Music Industry Isn't Taking Chances View in browser CRYPTO LOSES