Forbes - B-Day +1: Sell the news 📰
CryptoCodex
Was this newsletter forwarded to you? Sign up here! Got a crypto-curious friend? Forward Codex to them to help get them up-to-date and ahead of the market!
| | |
| --- | --- |
| | 24-hour crypto market snapshot |
It's a bloodbath out there this morning as some $400 billion was wiped from the combined cryptocurrency market over the last 24 hours. Bitcoin, at one stage off by almost 20% yesterday, has recovered some ground after crashing under $50,000 per bitcoin in the aftermath of El Salvador's closely-watched formal adoption of bitcoin as legal tender—see below for a full recap.

The Ripple's XRP has led the market lower, down 16% on this time yesterday and is fast falling back towards the closely-watched $1 level. Other big losers include ethereum rivals cardano, Binance's BNB and the meme-based dogecoin, all down around 14%.

Solana's sol token, after racking up triple-digit percentage gains during the last month, initially resisted the sell-off but eventually turned negative yesterday. Despite solana's 12% drop, it's still up almost 50% over the last seven days.

Now read this: Bitcoin Prices (Still) Drive Headlines, But El Salvador Is Just The Beginning
When you make a purchase through links in this email, the author may earn a commission.
Labor Day Sale Extended! Last Chance to Save Up to $475
Join 

Forbes' CryptoAsset & Blockchain Advisor premium newsletter to be among the first to access its new Crypto Accelerator Portfolio. If you're looking to gain early exposure to less mature tokens and projects that Forbes sees as worthy challengers to leading tokens, this is for you.


For successful subscription, disable your adblocker
| | | |
| --- | --- | --- |
| | El Salvador's B-Day recap 💫 | |
A transgender demonstrator is seen with an anti-bitcoin sign painted on their body in El Salvador yesterday

SOPA Images/LightRocket via Getty Images
Teething troubles: El Salvador entered the history books yesterday with its formal adoption of bitcoin as legal tender alongside the U.S. dollar. The hurried project, just three months in the making, had its share of hiccups—not least the bitcoin price tanking almost 20% shortly after the country's bitcoin wallet app Chivo went live.

President Nayib Bukele tweeted that he was "

buying the dip

" and El Salvador now owns around $26 million worth of bitcoin. An opposition politician said the price crash caused the country (one of Latin America's poorest) to lose $3 million in value over just a few hours.



Cooling off: The Chivo app (meaning "cool" in local slang) had to be taken offline due to servers failing to keep up with user registrations. Each Chivo wallet comes with a free $30 worth of bitcoin, an incentive designed to spur adoption.

Counting costs: Bukele has claimed that bitcoin could save the country $400 million a year in transaction fees on funds sent from abroad, however, the BBC, using data from the World Bank and official El Salvador data, has calculated costs saved are likely to be closer to $170 million.

On the march: Yesterday, some 1,000 people marched through El Salvador's capital of San Salvador to protest the adoption of bitcoin with Reuters reporting protesters burned a tire and set off fireworks in front of the Supreme Court building around noon local time, as the government deployed heavily militarized police to the site of the protest. A poll last week found that most people in the country were against the country adopting bitcoin as one of its official currencies.

Faster food: In better news, the likes of coffee chain Starbucks and fast food outlets McDonald's and Pizza Hut are now receiving bitcoin payments, according to Bukele and Twitter users who reported being able to pay for breakfast at McDonald's with bitcoin.

Opinions on the ground:

- "I see it as a risk yes—but like everything in life, there's a risk. When we own a shop, sometimes we buy a product and we don't sell it. When others see a crisis though, I see an opportunity," Ed Hernandez, a San Salvador shopkeeper told the BBC.

- "There they are, those are the ones that steal using bitcoin," a group of protesters chanted outside one of the Chivo cash machines, according to a video posted to Twitter.



- "We are all paid in bitcoin and for us, it's better," construction worker Gilberto Valenzuela told

Reuters

from the El Salvadoran beach town of El Zonte, a surfing hotspot known as "Bitcoin Beach."
| | |
| --- | --- |
| | ⚠️ SEC warns Coinbase over lending product ⚠️ |
Major bitcoin and cryptocurrency exchange Coinbase has revealed the U.S. Securities and Exchange Commission (SEC) has warned it will sue Coinbase if it launches a new digital asset lending product—forcing the San Francisco-based exchange to delay Lend until at least October.

Read the full story here.
| | |
| --- | --- |
| | Standard Chartered prefers ethereum to bitcoin |
🌘 Standard Chartered, a U.K.-based, Asia-focused bank, has said it expects ethereum to eventually eclipse bitcoin due to its broader usecases.

🎯 In a report first seen by The Block, analysts at the bank said they expect bitcoin's price to increase three-fold and give it a price range of between $50,000 and $175,000 per bitcoin, while ethereum is predicted to rally 10-times its current level, with a price target of $26,000 to $35,000 per ether.

💱 Ethereum is compared to a "financial market," facilitating lending, insurance, and exchanges, by Standard Chartered's global research team, led by Geoffrey Kendrick, who found bitcoin to be more like a "currency."

Now read this: BlackRock's China blunder
| | |
| --- | --- |
| | Billy Bambrough |
| | Forbes Contributor |

I am a journalist with significant experience covering technology, finance, economics, and business around the world. I write about how bitcoin, crypto and blockchain can change the world.

Follow me on

Twitter

or

email me.
You've received this email because you've opted in to receive Forbes newsletters.
Unsubscribe from CryptoCodex.
Or, manage your paid subscriptions on your Forbes profile here.
Manage Email Preferences | Privacy
Forbes Media | 499 Washington Blvd.
Jersey City, NJ 07130
Older messages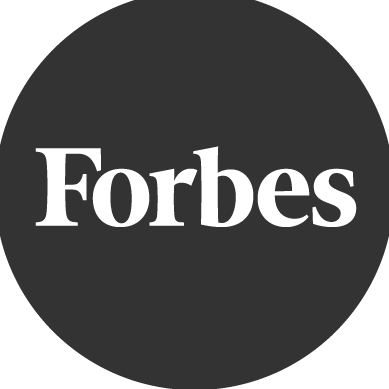 🌧 Hurricane Ida relief
Tuesday, September 7, 2021
Our thoughts are with survivors of Hurricane Ida as they navigate this difficult time Hurricane Ida wreaked havoc last week. Much of Louisiana is still out of power, and reports of damage are still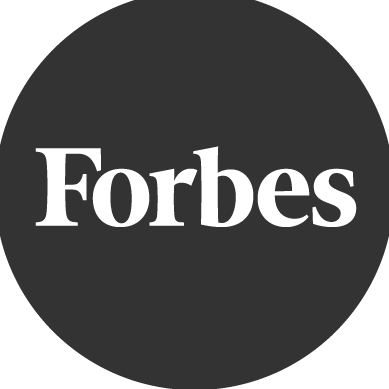 🚨 Bitcoin = legal tender 📄✍
Tuesday, September 7, 2021
CryptoCodex Forbes Billy Bambrough Forbes Contributor Forbes Good Tuesday morning. This is Billy Bambrough, getting you up to speed with the big news from the world of bitcoin and crypto. Don't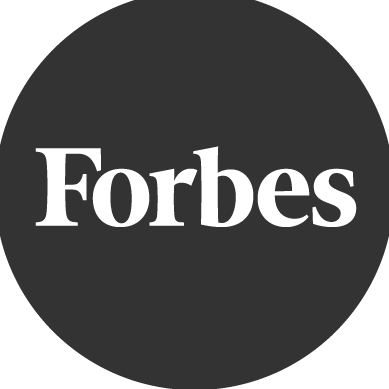 Bitcoin's big week 😬
Monday, September 6, 2021
CryptoCodex Forbes Billy Bambrough Forbes Contributor Forbes Good Monday morning and happy Labor Day! Billy Bambrough here with the latest from crypto-land and what you should watch out for this week.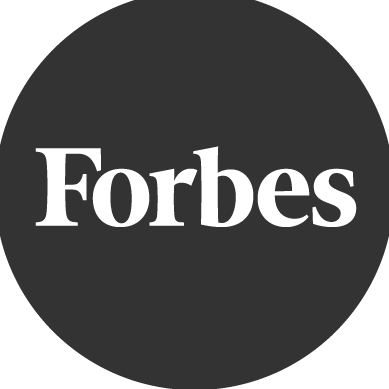 🎓 Student Loan Relief Extended One Last Time
Sunday, September 5, 2021
Borrowers have a few extra months before payments kick in Since spring 2020, federal student loan borrowers have had the wonderful experience of not making their monthly payments, but instead using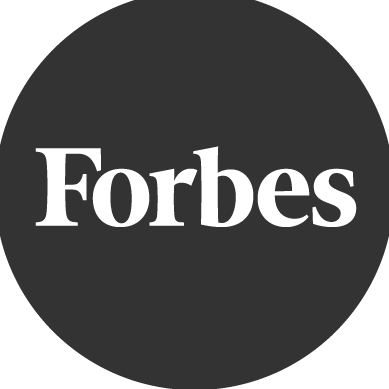 🚆🚧 Time for a rebuild
Sunday, September 5, 2021
We're following updates in Congress every step of the way A lot is going on in the news right now. Let's dive in. One of the more pressing financial events to watch what's going on in