Health consequences of 9/11 tragedy persist for a lifetime
| | | |
| --- | --- | --- |
| US Edition - Today's top story: 9/11 survivors' exposure to toxic dust and the chronic health conditions that followed offer lessons that are still too often unheeded View in browser | | US Edition | 11 September 2021 |
The horrific and unthinkable images of the 9/11 terrorist attacks are seared into the minds of nearly everyone who lived through that terrible day and its tragic aftermath – either up close or from afar. But few people picture the silent and often unrecognized suffering that has continued to plague the hundreds of thousands of first responders, recovery workers, office workers, nearby residents and many others who were exposed to the dangerous conditions surrounding ground zero in the days and months that followed. Many of these survivors have constantly relived this tragedy over the past 20 years, through persistent physical and mental health challenges and, most recently, the painful realities of the pandemic.
Roberto Lucchini, a professor of occupational and environmental health sciences at Florida International University, has worked closely with survivors to understand how the effects of 9/11 are following them into middle age, retirement and beyond. As he explains, the risks of toxic exposures during the cleanup effort were not well-understood in 2001. But now, important lessons have been learned, that – tragically – are still not being put into practice in many disaster response scenarios.
This weekend we also recommend articles about how K-12 teachers should approach 9/11 in the classroom, how the Taliban will handle Afghanistan's finances and the high risk of suicide among U.S. Muslims and what that has to do with Islamophobia.
Amanda Mascarelli

Health and Medicine Editor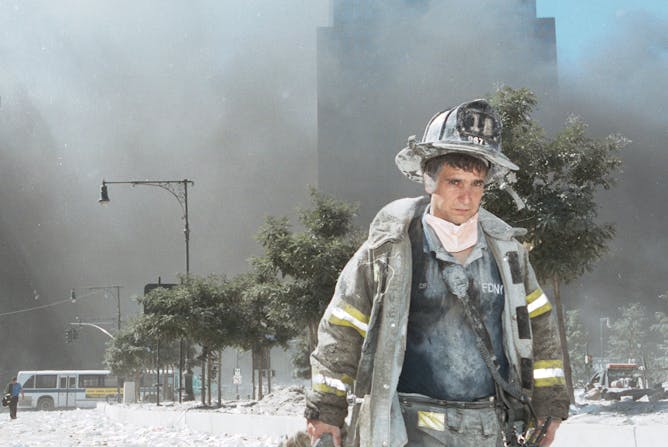 Those directly exposed to toxic dust and trauma on and after 9/11 carry with them a generation of chronic health conditions, which are placing them at higher risk during the pandemic and as they age.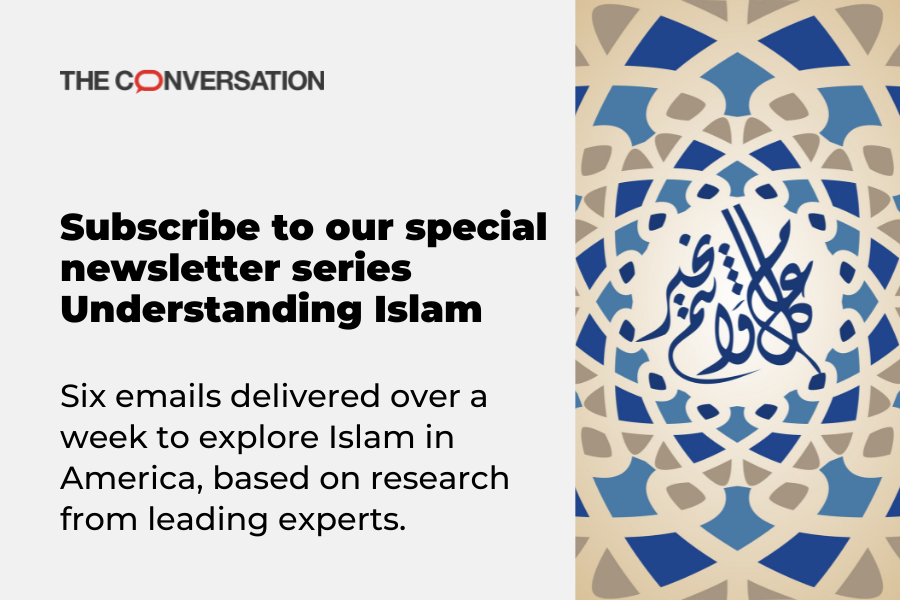 Older messages
18 months of pandemic death, struggle and trauma in the U.S.
Friday, September 10, 2021
+ the feasibility of Biden's solar energy target; China's crackdown on 'sissy men' ‌ ‌ ‌ ‌ ‌ ‌ ‌ ‌ ‌ ‌ ‌ ‌ ‌ ‌ ‌ ‌ ‌ ‌ ‌ ‌ ‌ ‌ ‌ ‌ ‌ ‌ ‌ ‌ ‌ ‌ ‌ ‌ ‌ ‌ ‌ ‌ ‌ ‌ ‌ ‌ ‌ ‌ ‌ ‌ ‌ ‌ ‌ ‌ ‌ ‌ ‌
Why vaccines are not the cause of coronavirus variants
Thursday, September 9, 2021
+ how the Taliban might fund their government ‌ ‌ ‌ ‌ ‌ ‌ ‌ ‌ ‌ ‌ ‌ ‌ ‌ ‌ ‌ ‌ ‌ ‌ ‌ ‌ ‌ ‌ ‌ ‌ ‌ ‌ ‌ ‌ ‌ ‌ ‌ ‌ ‌ ‌ ‌ ‌ ‌ ‌ ‌ ‌ ‌ ‌ ‌ ‌ ‌ ‌ ‌ ‌ ‌ ‌ ‌ ‌ ‌ ‌ ‌ ‌ ‌ ‌ ‌ ‌ ‌ ‌ ‌ ‌ ‌ ‌ ‌ ‌ ‌ ‌ ‌ ‌ ‌ ‌ ‌ ‌ ‌ ‌
Maine and Oregon tackle packaging waste
Wednesday, September 8, 2021
+ what the choice of the Taliban's interim leader means ‌ ‌ ‌ ‌ ‌ ‌ ‌ ‌ ‌ ‌ ‌ ‌ ‌ ‌ ‌ ‌ ‌ ‌ ‌ ‌ ‌ ‌ ‌ ‌ ‌ ‌ ‌ ‌ ‌ ‌ ‌ ‌ ‌ ‌ ‌ ‌ ‌ ‌ ‌ ‌ ‌ ‌ ‌ ‌ ‌ ‌ ‌ ‌ ‌ ‌ ‌ ‌ ‌ ‌ ‌ ‌ ‌ ‌ ‌ ‌ ‌ ‌ ‌ ‌ ‌ ‌ ‌ ‌ ‌ ‌ ‌
Lawsuit threatens free preventive health care in the ACA
Tuesday, September 7, 2021
+ the Tesla Bot and who gets to build the future; finding Dante's women ‌ ‌ ‌ ‌ ‌ ‌ ‌ ‌ ‌ ‌ ‌ ‌ ‌ ‌ ‌ ‌ ‌ ‌ ‌ ‌ ‌ ‌ ‌ ‌ ‌ ‌ ‌ ‌ ‌ ‌ ‌ ‌ ‌ ‌ ‌ ‌ ‌ ‌ ‌ ‌ ‌ ‌ ‌ ‌ ‌ ‌ ‌ ‌ ‌ ‌ ‌ ‌ ‌ ‌ ‌ ‌ ‌ ‌ ‌ ‌ ‌ ‌ ‌
An inside story of how White House staff worked through 9/11
Monday, September 6, 2021
+ why the end of extended unemployment benefits will hurt millions ‌ ‌ ‌ ‌ ‌ ‌ ‌ ‌ ‌ ‌ ‌ ‌ ‌ ‌ ‌ ‌ ‌ ‌ ‌ ‌ ‌ ‌ ‌ ‌ ‌ ‌ ‌ ‌ ‌ ‌ ‌ ‌ ‌ ‌ ‌ ‌ ‌ ‌ ‌ ‌ ‌ ‌ ‌ ‌ ‌ ‌ ‌ ‌ ‌ ‌ ‌ ‌ ‌ ‌ ‌ ‌ ‌ ‌ ‌ ‌ ‌ ‌ ‌ ‌ ‌ ‌ ‌