FinTech Weekly - Fintech News Issue #329
Issue #329
2021-09-16
Nearly 2 Billion people on people don't have access to the current financial system. How can these unbanked people get access to cash and payments? How can financial literacy be improved at scale? How can finance it be fairer? Today FinTech Meetup Europe and the linked podcast episode with the Bloom Money app founder Nina Mohanty explores how to open up opportunities for those who usually have few! #financialInclusion
Top Stories
Goldman to Buy GreenSky for $2.24 Billion for Payment Plans
via Bloomberg
Goldman will pay roughly $12 a share in stock for GreenSky, which arranges loans for big one-time purchases like construction projects or cosmetic surgery. It works with thousands of merchants ranging from Home Depot Inc. to independent doctors and dentists, and pitches its loans as cheaper and more responsible alternatives to credit cards.
FinTech Articles
Israeli FinTech Sector Raises Record $2.3B In First Half of 2021

Investments in Israeli fintech (financial tech) firms soared to a record $2.3 billion in the first half of 2021, representing a record-breaking 260 percent increase over funding in the first half of 2020. It also surpassed 2020's full-year total of $1.8 billion by 28 percent. These fintech investments made up 19 percent of the $12.2 billion invested in Israeli tech companies in the first half of 2021, according to a newly published report by Start-Up Nation Central (SNC.)
Podcasts & Videos
It's the fintech groundhog day

Have we truly fulfilled the promise of fintech? How do you look beyond what is easy and serve communities who have long been ignored by traditional financial services, such as migrants? What is best for the greater good? How do we create change at scale? Perhaps the only way to unbake systemic racism within financial services is to change the ingredients and those that are preparing the meal, as well as for whom we are preparing the meal. Everyone deserves a seat at the table. In this week's One Vision, Theo and Bradley welcome Nina Mohanty back on the show to talk about her new brainchild, Bloom Money, an app that is "built by migrants, for migrants".
Crypto
EY chooses Polygon for Ethereum scaling

According to a Monday announcement, EY's flagship blockchain services (e.g. EY OpsChain and EY Blockchain Analyzer) will be integrated with Polygon. This will allow transactions to be committed to Etherum (on the mainnet), via the sidechain.
FinTech
SpotOn raises $300M at a $3.15B valuation and acquires Appetize

oday, SpotOn said it has closed on $300 million in Series E financing that values the company at $3.15 billion — more than 5x of its valuation at the time of its Series C round, and significantly higher than its $1.875 billion valuation in May (yes, just three and a half months ago) when it raised $125 million in a Series D funding event. Andreessen Horowitz (a16z) led both the Series D and E rounds for the company, which says it has seen 100% growth year over year and a tripling in revenue over the past 18 months.
Amazon Is Creating A POS System To Compete With Shopify And PayPal

It's called Project Santos and it's Amazon's play to take on Shopify, PayPal and other point-of-sale systems. According to a report that examined internal documents from the online giant the system will handle both online and in-store transactions, provide enhanced analytics and (of course) integrate with Prime and other Amazon technologies for check out, security and delivery.
Intuit confirms $12B deal to buy Mailchimp

Intuit confirmed persistent rumors that it was in the process of buying Mailchimp, detailing a $12 billion transaction that will bring the well-known email infra company to its corporate remit. Intuit is not a well-known player in the email marketing space. The company is instead best known for its TurboTax software (and associated lobbying of the U.S. government to ensure its rent-seeking can continue), its recent purchase of Credit Karma and its more dated acquisition of Mint.
Banking
ETFs are now a $7 trillion industry—and they're growing faster than ever

ETFs have inhaled more than $600 billion of assets this year, well in excess of the record $494 billion that accumulated in 2020, according Bloomberg data. The funds have also set global records, raking in $834 billion in 2021, bringing their total worldwide holdings to $9.7 trillion, according to ETFGI, a research and consulting firm.
Have some comments or suggestions? Send us an email at
news@fintechweekly.com
Found this newsletter useful? It would mean a lot to us if you forwarded this to your colleagues and friends and encourage them to subscribe at
www.fintechweekly.com
Follow us:
Copyright © 2021 FinTech Weekly c/o Railslove GmbH, All rights reserved.
You were subscribed to this list because: We are sending you this newsletter because you opted to receive weekly fintech insights from www.fintechweekly.com

Our mailing address is:




unsubscribe from this list

update subscription preferences





Key phrases
Older messages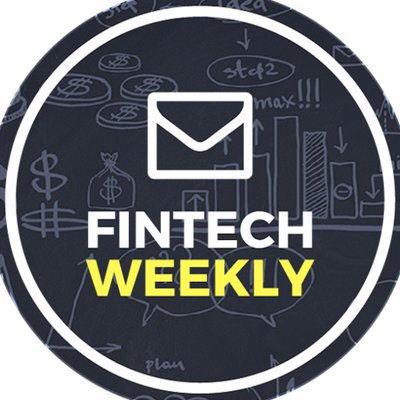 Fintech News Issue #328
Friday, September 10, 2021
Coinbase lending, Sec, Paypal Japan, Wave, African Payments, IOTA is back, See Online Issue #328 2021-09-10 The circular economy is a huge chance to stand out for the insurance industry to increase ESG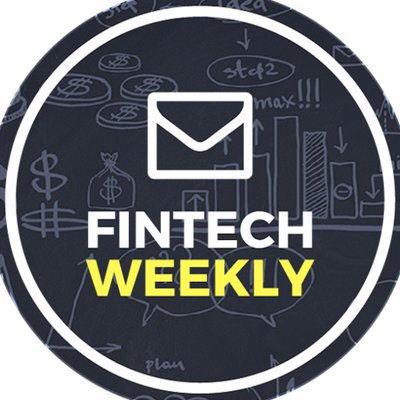 Fintech News Issue #327
Friday, September 3, 2021
Niche Neobanks, electric car insurance, Facebook NFT platform, EU crypto regulation See Online Issue 327 2021-09-03 The neobanks that have come about over the last decade have focused mostly on serving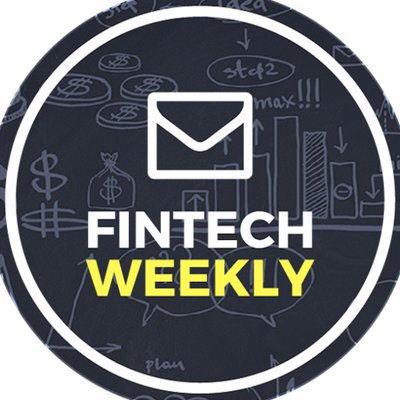 Fintech News Issue #326
Thursday, August 26, 2021
NFT, Solana, Bank of England, crypto funds, Substack, Paypal, Scotiabank See Online Issue 326 2021-08-26 While Mastercard is struggling VISA really had a blast taking over companies in recent months.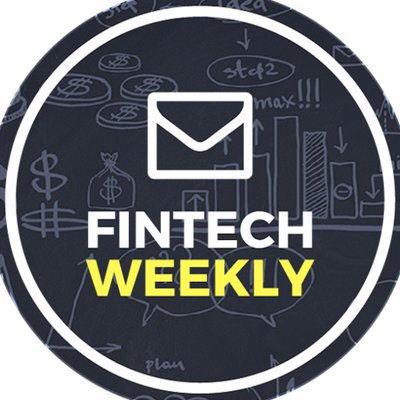 Fintech News Issue #325
Thursday, August 19, 2021
Cubas Bitcoin Revolution, The future of banking, Best Robo-Advisors, Insurance, Smart Contracts See Online Issue 325 2021-08-19 China closed 11 crypto companies (see link below). What's the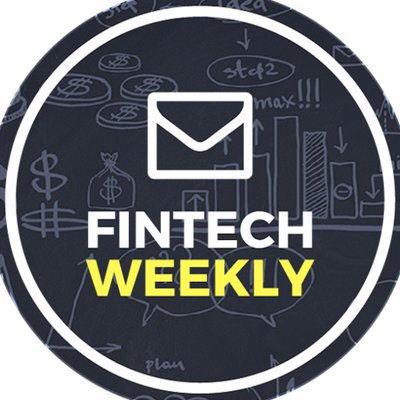 Fintech News Issue #324
Friday, August 13, 2021
GDP per capita, Social Banking, AI, Teaching Banker to code, Etherium, Crypto, Coinbase, Stablecoins See Online Issue#324 2021-08-12 Compensation for employees in finance will be up by the end of the