FinTech Weekly - Fintech News Issue #327
Issue 327
2021-09-03
The neobanks that have come about over the last decade have focused mostly on serving a general customer base. A lot of the neobanks you see appearing today are really community-focused and serving a specific community. It's like getting back to the original roots of banking. So also the bank "Nerve" for musicians that is launching in the US.
The hottest FinTech Market you are not paying attention to.

Given that we've paid attention to just how much money African startups are raising, Techcrunch african correspondent Tage gives a better, deeper understanding of the continent's technology activity. Here's what we got into: The power of Y Combinator in Africa, african e-commerce, fintech investments.
| | |
| --- | --- |
| | Talk with Berbix Co-Founder Eric Levine. Berbix Co-Founder talks about ID & document verification and the growing problem of synthetic fraud. |
A majority of European residents opposed to EU regulating cryptocurrencies

The European Commission is considering new regulations for cryptocurrencies, as part of its digital finance strategy (the regulation was already proposed in September 2020). The regulatory draft's intention is to create a fully harmonized European market for crypto assets and it is currently undergoing its first reading in the Council of the European Union. Similar to other polls, this one also indicates that most of the residents lack sufficient knowledge of cryptocurrencies, therefore there's a lot of skepticism when it comes to investing in them. The poll also shows that 23% of the respondents support the idea of their own government creating its national crypto in order to assert monetary independence from the EU. The poll's respondents shared similar views on the general finance sector regulations as on crypto sector regulations, so most would actually like to see these done locally instead of by the EU. Two interesting examples are Hungary (with the least score, 46%) and the Netherlands (with the highest score, 76%).
Twitter is working on a BTC Tipping Feature

Twitter (social media giant) is reportedly laying the groundwork for a system that would enable tipping Bitcoin for content creators. The latest Twitter iOS beta application apparently includes certain lines of code that could see Bitcoin become a part of the "Tip Jar", according to MacRumors. This would fall in line with Jack Dorsey's (Twitter CEO) previous statements, in which he hinted that Bitcoin tipping was in the works. Tip Jar is a relatively new part of Twitter that was first introduced back in May. This is a way for users to reward content creators on the social media platform. If the reports about the Bitcoin tipping feature is true, then BTC will be added alongside PayPal, Cash App and Venmo as acceptable options on the Tip Jar.
Facebook Readies Novi Launch; Digital Currency Wallet Could Support NFTs

Facebook is preparing for the launch of Novi, a digital currency wallet that will be integrated into its multiple apps. David Marcus, the head of Facebook Financial (F2), the internal group developing the digital wallet, said Novi could be supporting non-fungible tokens (NFTs), an emerging type of digital tokens used to represent ownership of unique items. The release could potentially happen before the introduction of Diem, the stablecoin and payment system the company has been working on through a consortium. Marcus told The Information however that he would prefer releasing Novi alongside Diem.
Why is electric car insurance more expensive

Electric car insurance is more expensive than conventional insurance, largely due to the need for specialist parts, says Trend Tracker. However, repair costs for electrification technologies will improve as OEMs optimise designs, according to a new report due out on Thursday 9th September.
Does a New Neobank for Musicians Herald a Micro-Niche Trend?

Nerve offers a multitude of customized tools to help English and Spanish-speaking musicians manage their finances and plan for the future. Services include. Nerve's app will officially launch in the U.S.A. on September 15, and on-board waiting list customers over the next several months.
Square to launch a new paid subscription, Invoices Plus

Square's popular free invoicing software is becoming the company's next big subscription service. The company is poised to announce a paid subscription offering called Invoices Plus, which will offer sellers a set of advanced features, including some that had previously been available with the free service. The service itself had been quietly introduced to individual sellers, but has not yet been publicly announced.
Citizens Bank of Edmond to launch national digital bank with partner Moven

Citizens Bank of Edmond plans to launch a digital bank with a national reach by the end of the year, a platform that will target an underserved affinity group, CEO Jill Castilla said. Castilla said the Oklahoma-based bank will be ready to share more details about the platform's target audience in the next 60 days. For the new venture, the bank is partnering with Moven's financial wellness platform, which is powered by Q2's CorePro core processing technology, the result of last year's tie-up between the New York-based fintech and the Austin, Texas-based digital banking software company.
BeingAI unveils human-like AI character named Zbee

BeingAI is creating virtual beings with artificial intelligence. And its first AI being is a virtual character named Zbee. Zbee can exist on different platforms and so can interact with people anytime, anywhere, to bring humanness and gamification into digital experiences. Zbee will come with an engaging personality and personal stories. They will offer friendship, entertainment, and mentorship, just like in the movie Her.
Have some comments or suggestions? Send us an email at
news@fintechweekly.com
Found this newsletter useful? It would mean a lot to us if you forwarded this to your colleagues and friends and encourage them to subscribe at
www.fintechweekly.com
Follow us:
Copyright © 2021 FinTech Weekly c/o Railslove GmbH, All rights reserved.
You were subscribed to this list because: We are sending you this newsletter because you opted to receive weekly fintech insights from www.fintechweekly.com

Our mailing address is:




unsubscribe from this list

update subscription preferences





Key phrases
Older messages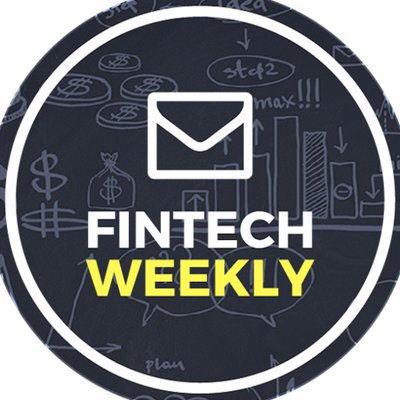 Fintech News Issue #326
Thursday, August 26, 2021
NFT, Solana, Bank of England, crypto funds, Substack, Paypal, Scotiabank See Online Issue 326 2021-08-26 While Mastercard is struggling VISA really had a blast taking over companies in recent months.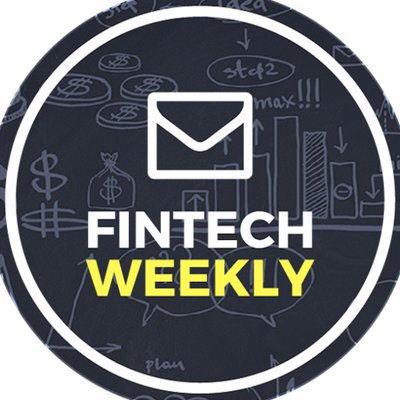 Fintech News Issue #325
Thursday, August 19, 2021
Cubas Bitcoin Revolution, The future of banking, Best Robo-Advisors, Insurance, Smart Contracts See Online Issue 325 2021-08-19 China closed 11 crypto companies (see link below). What's the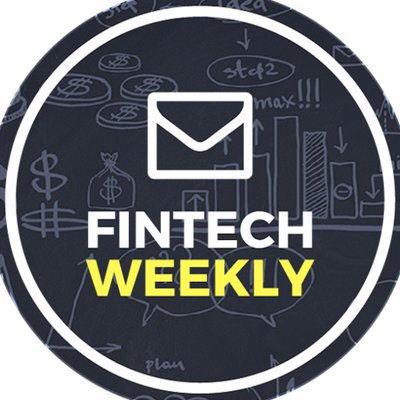 Fintech News Issue #324
Friday, August 13, 2021
GDP per capita, Social Banking, AI, Teaching Banker to code, Etherium, Crypto, Coinbase, Stablecoins See Online Issue#324 2021-08-12 Compensation for employees in finance will be up by the end of the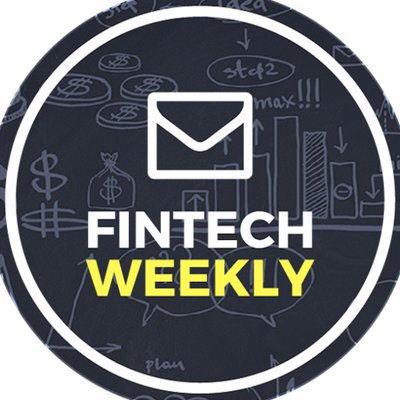 Fintech News Issue #323
Thursday, August 5, 2021
Draper Esprit, P2P Landing Change, Crypto Lobby, Stablecoins, 7 Insurtechs with Multibillion-Dollar Valuations, Square buys Afterpay See Online Issue 323 2021-08-05 People have too many accounts these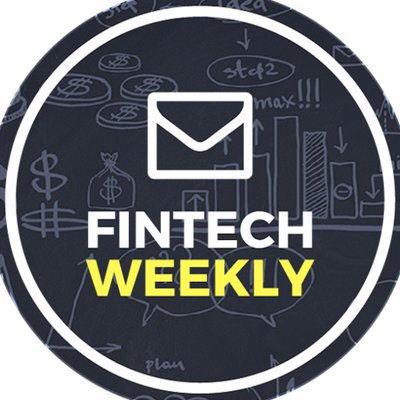 Fintech News Issue #322
Thursday, July 29, 2021
Crypto regulation, Embedded finance and Solarisbank, VISA buys currencycloud, Amazons new currency and more See Online Issue 322 2021-07-27 The decade of regulation started. Microsoft recently