🗞 What's New: Stripe's new revenue tool
Stripe has just debuted a new financial management tool:
Revenue Recognition helps companies map their revenue, stay in compliance, and sync transactions. For busy founders, this could save time, money, and headaches.
Can you build a product that sells itself? Dru Riley illustrates how to make your product lead your growth.
Founder Jon Yongfook hit $22K in monthly revenue and is back to answer more questions! From finding the perfect pricing, to his favorite foods in Bali, Jon shares new insights from his founder's journey.
Want to share something with nearly 85,000 indie hackers? Submit a section for us to include in a future newsletter. —Channing
🤑 Stripe's New Revenue Tool
from the Indie Economy newsletter by Bobby Burch
Stripe has launched a new tool that helps companies eliminate tedious accounting work and organize their finances. For founders, this means streamlined financial operations and less stress.
Revenue review
The problem: If you're a founder, or lead a small team, then you know how time-consuming and costly it can be to understand your company's financial health. For SaaS and subscription companies, grasping your revenue can be especially complicated, particularly as flexible payment options become more common.
The news: On Tuesday, Stripe debuted Revenue Recognition, a new tool that helps companies map their revenue and sync it to a balance sheet. This process is typically arduous and error-ridden for already-swamped founders, but Revenue Recognition consolidates transactions in one place, categorizes them, and automatically generates auditable reports. The product now is available to millions of users in 40 countries, according to Stripe:
This is a really big deal for companies. No one wants to slow down for tasks that could be automated, especially leaders at high-growth businesses.
Accounting headaches: If a customer cancels an annual subscription before hitting 12 months, you may have to provide a refund, credit, or note the revenue as deferred. If you're not issuing a refund, you may list the payment in one sum, instead of monthly. Perhaps a monthly client wants to go annual, or a premium client wants to downgrade their service. These types of challenges can complicate accounting and eat up valuable time.
Stripe's solution: Revenue Recognition provides companies with reports like balance sheets, income statements, revenue waterfall tables, and more. It also automatically updates your books with all transactions, and allows you to adjust reports to accurately account for deferred revenue and pass-through fees. Revenue Recognition integrates with Stripe's payment platform, handles billing and invoicing, and can import non-Stripe transactions.
Next steps
GAAP guidelines: If you're interested in bringing on investors, finding a partner, or selling your business, you'll need to be in compliance with Generally Accepted Accounting Principles (GAAP). According to Stripe, Revenue Recognition helps founders achieve this compliance more efficiently.
Up and up: Stripe's revenue grew nearly 70% to $7.4B in 2020, according to The Wall Street Journal. The company recently announced a partnership with China-based UnionPay International, one of the world's largest payment networks. The integration allows businesses in more than 30 markets, including the US, Australia, Canada, the UK, and the European Union, to accept payments from billions of UnionPay cardholders globally. The move will likely add another digit to Stripe's $95B valuation, reported back in March.
IH-ers to the rescue: Indie hacker Natalie Luneva hosted a conversation on accounting and finance mistakes commonly made by founders. You can also hop into the Legal, Tax, and Accounting group to discuss your experience and challenges.
Will you try out Stripe's new tool? Share your thoughts!
Discuss this story, or subscribe to Indie Economy for more.
📰 In the News
🏛 Coinbase has cancelled its crypto lending product following an SEC warning.
🌊 The backstory on the OpenSea NFT scandal.
😔 Apple, UCLA, and Biogen are working on a new iPhone feature to detect depression.
📵 Texas is being sued over a law barring social media companies from banning users.
🌮 Taco Bell has the fastest drive-thru service, but here's who scored 100% for order accuracy.
💪 Product-Led Growth Lets Users Try Before They Buy
from the Trends.vc newsletter by Dru Riley
Why it matters
Distribution matters more than product.
Problem
Sales-led models limit adoption.
Solution
Build a product that sells itself. Let users try before they buy.
Players
Predictions
SaaS companies will focus on small- and mid-sized businesses and serve enterprise customers through agencies. Shopify and Webflow highlight trusted partners who provide implementation services, allowing them to focus on (scalable) software without touching (unscalable) services.
End-users will gain more power in large organizations. Most developer tools are bottom-up SaaS. Slack broke into organizations without permission from C-suites.
Product-led growth models will be applied outside of SaaS. Think Netflix, Spotify, and Codeacademy. Lower lifetime values need a product-led approach.
Opportunities
Key lessons
Product-led growth goes beyond freemium and free trials. Sales, support, and development should focus on acquisition, conversion, and revenue expansion.
Remove unnecessary steps from onboarding.
Help users self-educate by investing in documentation.
Haters
"I'll lose enterprise accounts without salespeople."
Product-led growth and sales aren't mutually exclusive. See Zoom, Slack, and AWS.
"My product is too complex for product-led growth."
If this is true, okay. If not, you'll find out. You can either disrupt yourself or get disrupted.
"Product-led growth isn't new."
No-code isn't new. Charter cities aren't new. Remote work isn't new. Customer acquisition costs are rising. Code is being commoditized. Companies are competing on distribution more than product. This is why companies are obsessed with product-led growth.
Links
Related reports
No-code: See more companies like Softr, Tally, and Zapier.
Ecosystems: SaaS companies are becoming platforms.
Growth Tools: Attract ideal users with free tools.
More reports
Go here to get the Trends Pro report. It contains 200% more insights. You also get access to the entire back catalog and the next 52 Pro Reports.
Subscribe to Trends.vc for more.
🧠 Harry's Growth Tip
from the Marketing Examples newsletter by Harry Dry
We've done the hard selling. It's time for our second call-to-action (CTA).
This time, we've got the luxury of space. Instead of dropping one measly button, take the opportunity to remind the customer why they're clicking.
Go here for more short, sweet, practical marketing tips.
Subscribe to Marketing Examples for more.
🐻 Jon Yongfook Hit $22K MRR With Bannerbear
by Jon Yongfook
Hi! Jon Yongfook here, back with another AMA! I started by creating several small projects, then I focused on one: Bannerbear, a tool that helps automate and scale your marketing.
When I left my corporate life behind, I knew that if my indie hacking adventure failed, it would be very difficult to get back in. I would be older and have no up-to-date skills. So, I really had to make it work!
My last AMA was when I hit $15K MRR, which was a major milestone because it put me back at my previous salary level. I have also written up a couple of articles on hitting other milestones: One at $10K MRR, and another at $20K MRR. Both are worth a look if you're in the $0-20K MRR range, as I have tried to capture all my thoughts and actions during those phases.
What's been interesting in this new $20K+ MRR phase is that now I'm doing a lot less coding.
Currently, my biggest obstacle is trying to hire an amazing full-time customer support specialist. It's my first full-time hire, so I might be overthinking it a little; but the process is quite exhausting!
AMA (except about hiring people, as I'm very much a n00b at that still)!
Where do you stand on freemium vs. paid?
Here are my unfiltered thoughts on this: The defense for "freemium," or launching as a free product, is usually that you will get valuable feedback from users that will help you improve the product.
You'll get feedback, for sure, but I believe that it will all point you in the wrong direction. People using a product because it's free have a different set of values from users who are paying for a product. It's like asking a bunch of people who ride free public transport how they would improve a Ferrari. Different customers with different values.
There's nothing inherently wrong with free, or freemium, but if you want to grow your business, you'll need to quickly align yourself to the voices of customers who are willing to pay (or are paying). They are the ones with the critical use cases that you want to optimize for.
I do think that free can be a red flag in some cases. Pricing can reassure customers that they are investing their time in a real business and a long-term partnership. If it's free, you wonder whether the business will be around next week.
How did you find the perfect pricing?
I played with my pricing a little bit in the early days, but actually the pricing has been the same now for over a year: $49, $99, and $399.
It actually needs tweaking, but I have too many other things on my plate at the moment to dig in. Mainly, I want to reconcile the big jump between $99 and $399, probably by increasing the prices of the lower two tiers at some point. (All existing customers will stay on the price they started with.)
Low prices are not necessarily dangerous for indie hackers. It depends on the product and your team. If you have a low-maintenance "set and forget" type of product, then maybe you can make low prices work as a business. If you have a product that requires any kind of ongoing customer support, low prices will eat away at any profit.
If you're a brilliant marketer, then you should have no issues getting to the scale where low prices make the business economically viable. If you're not a good marketer, then you will find it difficult to get to the volume of customers where you can make the business viable.
Do you have other product ideas on the horizon?
I actually don't! My mind is 100% focused on Bannerbear. I do occasionally have an idea that I think might make a cool supporting app for Bannerbear, one that I could release it as a standalone app with its own pricing. I'd love to work on some of those at some point, but for now, I think it would mean spreading myself too thin.
How have your priorities shifted as you've grown?
There was definitely a point at around $10K+ MRR where I said: "Wow, I'm free! Now I can live life on my terms!"
But at $20K MRR, things have become a bit more business-y. I'm thinking about how to spend the money to grow faster, who to hire, how best to spend my time, what's the big vision, and where this is going to be in the next year or five years.
But I'm still having loads of fun, and wouldn't change anything at all!
What does a typical day look like?
Recently, my days look like this (in chronological order):
Answer support tickets.
Write some code.
Tweet a bit (it's marketing!).
Take calls with potential new hires.
What's your favorite food in Bali?
If we are talking about local Balinese food, then I'm a sucker for a good babi guling. Otherwise, I usually eat very plain food, as I'm trying to maintain my health in middle age (I'm 41). A lot of my meals are just chicken and broccoli. On my cheat days in Bali, I go straight for pizza, usually from Luigis or Fucina!
Discuss this story.
🐦 The Tweetmaster's Pick
I post the tweets indie hackers share the most. Here's today's pick:
🏁 Enjoy This Newsletter?
Forward it to a friend, and let them know they can subscribe here.
Also, you can submit a section for us to include in a future newsletter.
Special thanks to Jay Avery for editing this issue, to Nathalie Zwimpfer for the illustrations, and to Bobby Burch, Dru Riley, Harry Dry, and Jon Yongfook for contributing posts. —Channing
Indie Hackers | Stripe | 510 Townsend St, San Francisco, California 94103
You're subscribed to the Indie Hackers Newsletter. Click here to

unsubscribe

.

Key phrases
Older messages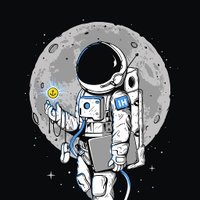 Growth Bite: Increase conversions by reducing time-to-value for invitees
Tuesday, September 21, 2021
Optimizing time-to-value is important — and it's not just about new customers. Show immediate value to potential customers who receive an invitation or the output of a growth loop. If your product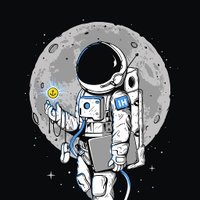 🗞 What's New: Koji's new app store
Tuesday, September 21, 2021
Also: 3 hacks to attract investor funding. ‌ ‌ ‌ ‌ ‌ ‌ ‌ ‌ ‌ ‌ ‌ ‌ ‌ ‌ ‌ ‌ ‌ ‌ ‌ ‌ ‌ ‌ ‌ ‌ ‌ ‌ ‌ ‌ ‌ ‌ ‌ ‌ ‌ ‌ ‌ ‌ ‌ ‌ ‌ ‌ ‌ ‌ ‌ ‌ ‌ ‌ ‌ ‌ ‌ ‌ ‌ ‌ ‌ ‌ ‌ ‌ ‌ ‌ ‌ ‌ ‌ ‌ ‌ ‌ ‌ ‌ ‌ ‌ ‌ ‌ ‌ ‌ ‌ ‌ ‌ ‌ ‌ ‌ ‌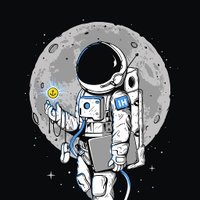 Top Milestones: Reached 80K in life-time sales on Udemy
Sunday, September 19, 2021
Top milestones for the week from your fellow indie hackers. ‌ ‌ ‌ ‌ ‌ ‌ ‌ ‌ ‌ ‌ ‌ ‌ ‌ ‌ ‌ ‌ ‌ ‌ ‌ ‌ ‌ ‌ ‌ ‌ ‌ ‌ ‌ ‌ ‌ ‌ ‌ ‌ ‌ ‌ ‌ ‌ ‌ ‌ ‌ ‌ ‌ ‌ ‌ ‌ ‌ ‌ ‌ ‌ ‌ ‌ ‌ ‌ ‌ ‌ ‌ ‌ ‌ ‌ ‌ ‌ ‌ ‌ ‌ ‌ ‌ ‌ ‌ ‌ ‌ ‌ ‌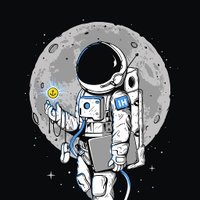 🗞 What's New: Livestreaming drives spending on social apps
Saturday, September 18, 2021
Also: Baseball bat rentals are big business. Here's how to get in on the game. ‌ ‌ ‌ ‌ ‌ ‌ ‌ ‌ ‌ ‌ ‌ ‌ ‌ ‌ ‌ ‌ ‌ ‌ ‌ ‌ ‌ ‌ ‌ ‌ ‌ ‌ ‌ ‌ ‌ ‌ ‌ ‌ ‌ ‌ ‌ ‌ ‌ ‌ ‌ ‌ ‌ ‌ ‌ ‌ ‌ ‌ ‌ ‌ ‌ ‌ ‌ ‌ ‌ ‌ ‌ ‌ ‌ ‌ ‌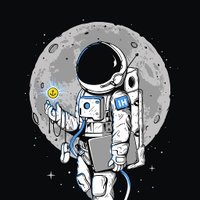 Growth Bite: Simplify your pricing to increase sales
Thursday, September 16, 2021
Generally speaking, the simpler your pricing is, the better your product will be perceived. To get more sales, simplify both the price and how it's presented. [People like simple prices](https://