💬 Opinionated: Who's Actually Freaking Out

Sallie's Opinion
Who's actually "freaking out" during market downturns
If you read this newsletter regularly, you know we've written about the negative and harmful messages women receive about money. Here's what isn't covered enough, though: Men do too.

And it hurts us all.
While women are told we're not good with money, men and boys are told that they are — or that they should be. And that it's their job to provide for and to grow money for their families. In fact, nearly three-quarters of all money articles targeted to men are about growing money and investing (in contrast to the 90% of money articles targeted to women that are negative and about spending less).
So it was hard not to take notice of the new study released by MIT that found married men over 45 who think of themselves as having "excellent investment experience" are more likely to "panic sell" during a downturn. (Or the actual academic term *cough* … "freak out.")
As you might imagine, "freaking out" in downturns (or, really, in most circumstances) is not a winning strategy. Instead, it has historically been a surefire way to lock in investment losses, rather than grow one's money.
Why is this so important?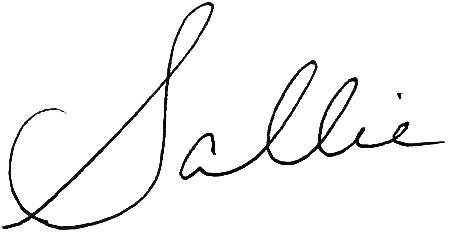 CO-FOUNDER & CEO
Happy Meg Ryan Fall 🍂
It feels like the perfect time to open up our trusty notebook (or spreadsheet) for a budget refresh. We asked, when it comes to managing your money, do you use a budget or a spending plan? Here's what you said:
NO, BUT I PROB SHOULD
54%
"I no longer have to check my bank account before buying coffee."
– Elle Raiser @erin_socha on the financial wellness wins they've accomplished by using a budget. 🏆
Nothing happens inside your comfort zone
Spend an hour setting career intentions and walk away with a plan for the future. Join the next workshop tomorrow (Oct. 6) at 4 PM ET! ✨
8 steps to a strong financial foundation
No matter how much you know about money, you don't have to wait until some distant later date to feel confident about your finances.⁠
Members' corner
Start the month off on the right foot with an email course to help you put your money to work, plus a useful worksheet you can use right now:
What we're scrolling through this week
Your next financial wellness win: Ellevest
**The "Financial Wellness" Promotional offer is for those who 1) sign up for an Ellevest Essential, Ellevest Plus or Ellevest Executive membership service and 2) make an initial deposit of $1 or more into an Ellevest non-retirement investment account on or before 11:59 PM EST on 10/20/2021 (the "Promotional Period"). This Promotional Offer cannot be applied to an annual or existing Ellevest membership service, and is only available to the first 500 eligible new Ellevest membership clients who redeem it before the Promotional Period ends. This Promotional Offer is not valid in conjunction and cannot be combined with any other offers or promotions. Membership clients who enroll with promo code "DOWELL" before the end of the Promotional Period will pay no Ellevest Membership fee for the first month of their membership period, starting on the date the membership agreement is acknowledged (the "Effective Date"). After 1 month from the Effective Date, the applicable fees for the Membership service selected will be reinstated and other fees as described in Ellevest's Wrap Fee Program Brochure and the Ellevest Membership Terms and Conditions Agreement will continue to apply. Membership clients who enroll with promo code "DOWELL" and make an initial deposit of $1 or more to a non-retirement investment account within the Promotional Period will receive $20 added to their Ellevest investment account. Ellevest's processing time for depositing $20 into a client's Ellevest account may be up to 90 days after the Promotional Period ends. Ellevest reserves the right to refuse to award you the Promotional offer if it determines, in its sole discretion, that the promotion was claimed under wrongful or fraudulent circumstances, that your participation is against the spirit of the program, that making payment would constitute a violation of your Ellevest Membership Terms and Conditions Agreement or applicable federal or state law, or that incomplete or inaccurate information was provided. Ellevest reserves the right to end or modify any promotion at any time.

Ellevest Membership fees are as follows: Ellevest Essential is $1 per month, Ellevest Plus is $5 per month, and Ellevest Executive is $9 per month. Other fees as described in

Ellevest's Wrap Fee Program Brochure

and the

Ellevest Membership Terms and Conditions Agreement

will continue to apply. Ellevest doesn't require Members to maintain a minimum investment account balance. However, there are portfolio-specific minimums (ranging from $1 to approximately $240). You may not receive the entire recommended portfolio until your account balance meets the respective portfolio minimum. Ellevest will not rebalance a portfolio until it meets the respective account balance minimum necessary to generate the required shares. This minimum is a function of portfolio allocation and the share price of individual holdings, which will vary.

All opinions and views expressed by Ellevest are current as of the date of this writing, for informational purposes only, and do not constitute or imply an endorsement of any third party's products or services.

Information was obtained from third-party sources, which we believe to be reliable but not guaranteed for accuracy or completeness.

The information provided should not be relied upon as investment advice or recommendations, does not constitute a solicitation to buy or sell securities and should not be considered specific legal, investment or tax advice.

The information provided does not take into account the specific objectives, financial situation, or particular needs of any specific person.

Investing entails risk, including the possible loss of principal, and there is no assurance that the investment will provide positive performance over any period of time.

Banking products and services are provided by Coastal Community Bank ("Coastal"), Member FDIC, pursuant to license by Mastercard International. Your Ellevest Spend and Ellevest Save Account deposits will be insured to the regulatory limits by the FDIC through Coastal Community Bank, Member FDIC.

Funds held in your Ellevest investment accounts are not FDIC insured, not guaranteed by Coastal, and may lose value. Ellevest does not guarantee investment performance.

Older messages
📅 You're Invited to This Week's Lineup
Monday, October 4, 2021
Plus: Get 20% off 1:1 coaching sessions ‌ ‌ ‌ ‌ ‌ ‌ ‌ ‌ ‌ ‌ ‌ ‌ ‌ ‌ ‌ ‌ ‌ ‌ ‌ ‌ ‌ ‌ ‌ ‌ ‌ ‌ ‌ ‌ ‌ ‌ ‌ ‌ ‌ ‌ ‌ ‌ ‌ ‌ ‌ ‌ ‌ ‌ ‌ ‌ ‌ ‌ ‌ ‌ ‌ ‌ ‌ ‌ ‌ ‌ ‌ ‌ ‌ ‌ ‌ ‌ ‌ ‌ ‌ ‌ ‌ ‌ ‌ ‌ ‌ ‌ ‌ ‌ ‌ ‌ ‌ ‌ ‌ ‌ ‌ ‌ ‌
💸 Money Cheat Sheet: Prioritizing Your Goals
Thursday, September 30, 2021
Plus: How much should you invest for retirement? ‌ ‌ ‌ ‌ ‌ ‌ ‌ ‌ ‌ ‌ ‌ ‌ ‌ ‌ ‌ ‌ ‌ ‌ ‌ ‌ ‌ ‌ ‌ ‌ ‌ ‌ ‌ ‌ ‌ ‌ ‌ ‌ ‌ ‌ ‌ ‌ ‌ ‌ ‌ ‌ ‌ ‌ ‌ ‌ ‌ ‌ ‌ ‌ ‌ ‌ ‌ ‌ ‌ ‌ ‌ ‌ ‌ ‌ ‌ ‌ ‌ ‌ ‌ ‌ ‌ ‌ ‌ ‌ ‌ ‌ ‌ ‌ ‌ ‌ ‌ ‌
👀 Opinionated: Stressed About Money, Now What?
Tuesday, September 28, 2021
Plus, who *needs* life insurance? ‌ ‌ ‌ ‌ ‌ ‌ ‌ ‌ ‌ ‌ ‌ ‌ ‌ ‌ ‌ ‌ ‌ ‌ ‌ ‌ ‌ ‌ ‌ ‌ ‌ ‌ ‌ ‌ ‌ ‌ ‌ ‌ ‌ ‌ ‌ ‌ ‌ ‌ ‌ ‌ ‌ ‌ ‌ ‌ ‌ ‌ ‌ ‌ ‌ ‌ ‌ ‌ ‌ ‌ ‌ ‌ ‌ ‌ ‌ ‌ ‌ ‌ ‌ ‌ ‌ ‌ ‌ ‌ ‌ ‌ ‌ ‌ ‌ ‌ ‌ ‌ ‌ ‌ ‌ ‌ ‌ ‌ ‌ ‌
📅 We'll See You There: This Week's Events!
Monday, September 27, 2021
Including: getting back to the financial basics. ‌ ‌ ‌ ‌ ‌ ‌ ‌ ‌ ‌ ‌ ‌ ‌ ‌ ‌ ‌ ‌ ‌ ‌ ‌ ‌ ‌ ‌ ‌ ‌ ‌ ‌ ‌ ‌ ‌ ‌ ‌ ‌ ‌ ‌ ‌ ‌ ‌ ‌ ‌ ‌ ‌ ‌ ‌ ‌ ‌ ‌ ‌ ‌ ‌ ‌ ‌ ‌ ‌ ‌ ‌ ‌ ‌ ‌ ‌ ‌ ‌ ‌ ‌ ‌ ‌ ‌ ‌ ‌ ‌ ‌ ‌ ‌ ‌ ‌ ‌ ‌
💸 Money Cheat Sheet: Your Financial Foundation
Thursday, September 23, 2021
Plus: how to stop feeling guilty about spending money. ‌ ‌ ‌ ‌ ‌ ‌ ‌ ‌ ‌ ‌ ‌ ‌ ‌ ‌ ‌ ‌ ‌ ‌ ‌ ‌ ‌ ‌ ‌ ‌ ‌ ‌ ‌ ‌ ‌ ‌ ‌ ‌ ‌ ‌ ‌ ‌ ‌ ‌ ‌ ‌ ‌ ‌ ‌ ‌ ‌ ‌ ‌ ‌ ‌ ‌ ‌ ‌ ‌ ‌ ‌ ‌ ‌ ‌ ‌ ‌ ‌ ‌ ‌ ‌ ‌ ‌ ‌ ‌ ‌ ‌ ‌ ‌ ‌