🗞 What's New: Earning $1.5M from a JavaScript component
The White House wants US lawmakers to regulate stablecoins:
To avoid financial havoc, the US federal government wants stablecoins to be regulated like banks. Read on for a crash course on stablecoins, the latest Biden Administration updates on crypto, and what the critics are saying.
In 2020, 4.35 million applications were submitted to start a US business, and 2021 is on track to set a new record. But what about the psychological price of being a founder? These practices can help maintain your emotional health.
Founder Marcin Warpechowski hit $1.5 million in revenue with his JavaScript component, Handsontable. Here, he talks diving in with no clear plan, licensing, and the difficult decision to move away from open source.
Want to share something with nearly 85,000 indie hackers? Submit a section for us to include in a future newsletter. —Channing
🪙 The US Inches Towards Embracing Stablecoins
from the Indie Economy newsletter by Bobby Burch
To avoid financial havoc, the White House wants US lawmakers to regulate stablecoins like they do banks. Here's what this means for cryptocurrency as a whole.
Regulation station
The news: The Biden Administration's Working Group on Financial Markets released a report offering thoughts on decentralized finance, the risks of stablecoins, and recommendations on how to regulate them. While the administration says that stablecoins hold promise for household and business use, it fears that they could result in consumer abuse and spur bank runs (where large groups of depositors withdraw money simultaneously). Janet Yellen, US Secretary of the Treasury, shared more about where the department stands:
Stablecoins that are well-designed and subject to appropriate oversight have the potential to support beneficial payments options. But the absence of appropriate oversight presents risks to users and the broader system.
Stablecoins 101: Stablecoins are cryptocurrencies that are pegged to the US dollar, another fiat currency, or a commodity like gold. As their name implies, they're "stable" and do not fluctuate in value. Stablecoins are primarily used to facilitate the trading of other cryptocurrencies. The most popular stablecoins are Tether ($70B market cap) and USD Coin ($32.7B market cap).
But how? Stablecoins achieve price stability via collateralization (such as a cash reserve) or through algorithms that buy and sell their reference asset. For example, Tether's reserves in March were 75.85% cash, 12.55% secured loans, 9.96% in corporate bonds and precious metals, and 1.64% in other investments, including digital currencies.
Recommendations: Secretary Yellen urged lawmakers to pass legislation that would regulate stablecoin issuers like they are banks, thus granting increased oversight on them. Such a move would require stablecoin issuers to hold adequate reserves; "adequate" in this case is estimated to be around 100% reserves in high quality, liquid assets. These reserves would need to be available to meet customer demand to cash out quickly.
What's the rush? In January, the amount of stablecoins in circulation added up to about $28B. Now, there's more than $138B, and Tether ($USDT) is the fourth most valuable cryptocurrency. That skyrocketing value has regulators shook.
Why it matters: If the US feds implement significant regulations on stablecoins, it will undoubtedly make a huge impact on the entire crypto ecosystem. Not only would it represent the most significant regulatory shift on digital assets, but it would shift how crypto businesses operate and launch coins. Capitol Hill has struggled to devise appropriate regulation for years, but the growth of crypto has made regulation an urgent priority.
Too legit to quit?
Validation: Jeremy Allaire, CEO of stablecoin issuer Circle, said that US government regulation around stablecoins will provide legitimacy to crypto's overall potential as a payments system:
We are fully supportive of the call for Congress to act and establish federal banking supervision for stablecoin issuance. This is huge progress in the acceptance of stablecoins, and provides a path for their adoption as fundamental infrastructure for financial and economic activity in the coming decade.
Congressional inaction: Let's face it. Congress barely understands what Facebook is (see Senator Blumenthal's Finsta fiasco), much less cryptocurrencies and their possible impact. But in the (likely) absence of Congressional action, the Biden Administration notes that the Financial Stability Oversight Council could designate stablecoins as a systemic risk, which would grant regulators the power to set rules on stablecoins.
Fed stablecoin? There was growing momentum for the US Federal Reserve to release its own stablecoin, thereby creating a government-backed digital currency. Chairman Jerome Powell, who really dislikes crypto, claims that the main argument for a federal stablecoin would be its potential to eliminate crypto in the US.
Unprecedented hype: Venture capital firms have poured a jaw-dropping $15B into blockchain startups so far in 2021. That's up 384% from 2020. In Q3 2021 alone, crypto exchanges raised nearly $2B and NFT startups raised more than $1B.
Bad timing: What's certain to rile up regulators and policymakers is the SQUID token shenanigans. Founders of SQUID (inspired by the Netflix show Squid Games) ripped off its investors with a "rug pull" scam, making off with $3.3M. The scam cost one Shanghai investor his life savings.
What are your thoughts on stablecoin regulations? Share below.
Discuss this story, or subscribe to Indie Economy for more.
📰 In the News
📺 TikTok is now on Amazon's Fire TV device.
🤖 Teaching robots to communicate on human terms.
🏧 The FBI is warning crypto users about a new ATM scam.
💵 This California city has approved the highest minimum wage in the US.
💈 Barbershops are big business.
🧠 The Psychological Price of Being a Founder
In 2020, 4.35M applications were submitted to start a US business, a 24.19% increase from 2019. But what toll does running a business really take? And how can founders maintain mental and emotional health while going down this path? Here's what the experts say.
The psychological toll
New businesses are being created at a rate never before seen. In 2020, there were more new business applications in the US than any year prior, and in 2021, we're on track to beat that.
According to a 2019 study conducted by the US National Institute of Mental Health, 49% of founders have one or more mental health conditions (a third have two or more), and 29% have symptomatic family members. Compare that to 32% for non-founders, with 16% symptomatic family members.
And that was pre-pandemic. I bet that number is going up.
Researcher Michael Freeman studies mental health in founders. His data shows that founders are two times more likely to be depressed, six times more likely to have ADHD, three times more likely to have addictions, ten times more likely to be bipolar, two times more likely to suffer from depression, and two times more likely to have a psychiatric hospitalization.
So what's going on here?
Apparently, the answer is two-fold: People with these conditions are attracted to indie hacking. And the startup lifestyle makes people more vulnerable to mental health conditions.
But why?
One study found that serial founders have addictive personalities. This often manifests in behavioral addictions like obsessive thoughts and withdrawal-engagement cycles. I think Aristotle said it best:
No great mind has ever existed without a touch of madness.
These aspects tend to have a big impact on founders:
Physical isolation: Working from home, often without a team.
Emotional isolation: Feeling that people won't understand, or not wanting to burden loved ones with business problems.
Neglecting relationships: These often fall by the wayside in favor of work.
Burnout: Check out my post on this for info and tips.
Loss of identity: It's easy to tie one's identity to the business, which is dangerous.
Psychotherapist and author Dr. Paul Hokemeyer said it well:
[Founders] are trained to ignore the qualitative needs of their wellbeing measured in meaningful and authentic relationships, overall life satisfaction, and happiness.
For more information on this, check out my post on hustle culture.
Some helpful practices for founders
Michael suggests that the most important thing that founders can do is to maintain relationships. Here are some other tips:
Get a therapist.
Know the symptoms and make lifestyle changes if they come up.
Set clear (and realistic) goals.
Get a mentor to teach and support you.
Take care of yourself. That means getting enough rest, relaxation, exercise, connection, and nourishing food.
Become part of a community.
Resources on mental illness
If you're having a hard time, please get help. Here are some resources:
If you're in the US, and you have any form of suicidal ideation, call the National Suicide Prevention Lifeline at 1-800-273-8255. If you're not in the US, here's a list of suicide hotlines around the world, and here's another.
If you're in the US, text "HELLO" to 741741 to chat with a crisis counselor regarding any crisis.
Find therapists here. And here's a guide one how to find the right one.
This list of books on mental health may also help.
Wrapping up
Let's end with some positives!
One study found that founders had lower blood pressure, lower rates of hypertension, went to the hospital less frequently, and enjoyed higher wellbeing and satisfaction.
Another study showed that becoming one's own boss can improve mental health. And, in the case of people moving from full-time employment (as opposed to unemployment) to indie hacking, their physical health improved too.
How do you maintain your mental and emotional health? Chat below!
Discuss this story.
🌐 Best Around the Web: Posts Submitted to Indie Hackers This Week
🤷‍♂️ My tweet blew up. What should I do? Posted by Matthew Reid.
🔌 Optimize your Twitter profile. Posted by Timo Juhani.
💻 What's the best blogging platform? Posted by Richard Chan.
💲 Paid marketing, small budget. Posted by Ivana Gajic.
🎥 Free video evaluating your product. Posted by Paul.
🤔 What do you wish you'd known? Posted by Courtland Allen.
Want a shout-out in next week's Best of Indie Hackers? Submit an article or link post on Indie Hackers whenever you come across something you think other indie hackers will enjoy.
🖥 Marcin Warpechowski Hit $1.5M With a JavaScript Component
from the Deep Dive newsletter by Seth King
Indie Hacker: Marcin Warpechowski.
Founded: Handsontable.
Sphere of genius: Product development.
Marcin is a cofounder of Handsontable, a JavaScript component that combines data grid features with spreadsheet-like UX. The project is completely bootstrapped, and is used by enterprise companies such as Amazon, T-Mobile, and Sony.
Originally an open source project, Handsontable is now a 19 person company. Read on for more from Marcin!
How did you come up with this successful product idea?
Before starting Handsontable, I was working as a software engineering consultant on a fixed term project. My contract ended in 2011, and I had an idea to build a tool for journalists to create data visualizations for articles online.
At that time, if media articles had any graph or other data visualization, it was a screenshot from Excel. But I knew there were open source JavaScript libraries that could plot a nicer chart.
So, my thought was to bridge these two worlds. I built an MVP of a tool that had a split-screen experience. On one side, there was an Excel-like data grid component (known today as Handsontable), and on the other part of the screen, you saw automatically generated graphs. My potential user would paste the data from Excel to Handsontable, or even type it directly in Handsontable, to get a beautiful interactive graph that is embeddable in any website, similar to YouTube videos.
Handsontable got some initial traction when I put it on GitHub. As far as licensing is concerned, I picked the MIT license. My MVP got a life of its own thanks to GitHub and Hacker News. Open source literally saved the project; the first believers showed me that it was a solution to more problems than I could imagine.
How did you build out Handsontable?
I started adding features to Handsontable, or integrating it with someone's code base. This arrangement lasted for three years.
It was easy to add first features because they were really low-hanging fruits, but the more the product matured, the heavier the requirements for additional features became.
Features would take two or three months to implement, and it was tough to meet the sponsors' requests while also focusing on growing Handsontable.
So, I hired a contractor to work with me on it. That was in 2013. In 2014, I hired a first payroll employee. The same month, I hired two additional contractors. All of us were developers. It was all funded through cash flow from the consulting work.
The good side of it was that there were no cash problems. I was able to allocate half of the resources to consulting work, and the second half to maintenance or open source work that wasn't profitable.
What were the largest obstacles to Handsontable's success?
While we were fully open source, there was no clear idea of direction for the company. We were just reacting to inquiries that we received. If a customer wanted us to work on something, we did it. The reflection of whether we really want to sustain the requested change in the long term sometimes came too late.
The second problem was that each new feature made our product more complex. The third was that, at some point, we were going to run out of features.
We made a difficult decision to drop the open source version of the product to fully focus on the commercial offering. It is a topic that we've described in detail on our blog. The community reaction was mostly positive. Read more in our GitHub issue and on Hacker News.
One thing that I regret is that we disappointed true open source projects that depended on the MIT version, such as RHandsontable. They decided to stick with the last MIT version. However, I think that some of these projects would qualify for our current non-commercial license.
Discuss this story, or subscribe to Deep Dive for more.
🐦 The Tweetmaster's Pick
I post the tweets indie hackers share the most. Here's today's pick:
🏁 Enjoy This Newsletter?
Forward it to a friend, and let them know they can subscribe here.
Also, you can submit a section for us to include in a future newsletter.
Special thanks to Jay Avery for editing this issue, to Nathalie Zwimpfer for the illustrations, and to Bobby Burch, James Fleischmann, and Seth King for contributing posts. —Channing
Indie Hackers | Stripe | 510 Townsend St, San Francisco, California 94103
You're subscribed to the Indie Hackers Newsletter. Click here to

unsubscribe

.
Key phrases
Older messages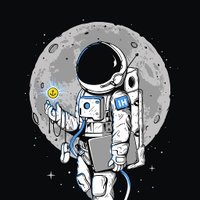 Growth Bite: Evoke nostalgia to make potential customers more receptive
Friday, November 5, 2021
Ah, the good old days. We all love to reminisce, and it has a positive impact on our outlooks. So get potential customers on your side by painting a picture of common memories. [Studies show](https://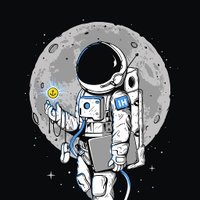 🗞 What's New: Breaking down the biggest ad networks
Thursday, November 4, 2021
Also: Luxury pop-up picnics could have you toasting! ‌ ‌ ‌ ‌ ‌ ‌ ‌ ‌ ‌ ‌ ‌ ‌ ‌ ‌ ‌ ‌ ‌ ‌ ‌ ‌ ‌ ‌ ‌ ‌ ‌ ‌ ‌ ‌ ‌ ‌ ‌ ‌ ‌ ‌ ‌ ‌ ‌ ‌ ‌ ‌ ‌ ‌ ‌ ‌ ‌ ‌ ‌ ‌ ‌ ‌ ‌ ‌ ‌ ‌ ‌ ‌ ‌ ‌ ‌ ‌ ‌ ‌ ‌ ‌ ‌ ‌ ‌ ‌ ‌ ‌ ‌ ‌ ‌ ‌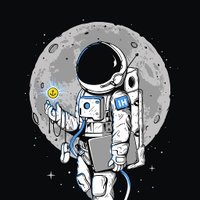 Growth Bite: Increase traffic and boost SEO with holiday link-building
Wednesday, November 3, 2021
Asking for links works a lot better when you're providing information that a site is actively seeking. Find the sites and journalists who wrote niche best-of listicles last year and reach out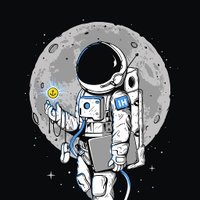 Growth Bite: Get top-quality traffic with error message marketing
Tuesday, November 2, 2021
Looking for traffic that's ready to buy? Target your competitors' error messages as keywords. Your competitors' customers are probably running into error messages from time to time. And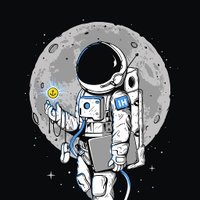 🗞 What's New: Pinterest TV's $20M creator fund
Tuesday, November 2, 2021
Also: Satellite imagery could be your next blast of opportunity! ‌ ‌ ‌ ‌ ‌ ‌ ‌ ‌ ‌ ‌ ‌ ‌ ‌ ‌ ‌ ‌ ‌ ‌ ‌ ‌ ‌ ‌ ‌ ‌ ‌ ‌ ‌ ‌ ‌ ‌ ‌ ‌ ‌ ‌ ‌ ‌ ‌ ‌ ‌ ‌ ‌ ‌ ‌ ‌ ‌ ‌ ‌ ‌ ‌ ‌ ‌ ‌ ‌ ‌ ‌ ‌ ‌ ‌ ‌ ‌ ‌ ‌ ‌ ‌ ‌ ‌ ‌ ‌