🗞 What's New: Bootstrapping to $1.6M ARR in a crowded market
The media ecosystem is rapidly changing, and writers are benefiting:
Substack hit a million paid subscriptions, a 300% increase from last December, and has rolled out a health insurance pilot program. If you're looking to launch paid content, Substack could be your next big move.
If you can't bring people together in a small-scale environment, how will you do it in a larger one? Here's Rosie Sherry's guide to building minimum viable communities.
Founder Tom Evans bootstrapped to $1,600,000 in annual revenue in a crowded market. Below, he talks embracing the strength of being an underdog.
Want to share something with nearly 85,000 indie hackers? Submit a section for us to include in a future newsletter. —Channing
📰 Substack Hits 1M Paid Subscriptions
from the Indie Economy newsletter by Bobby Burch
Substack now boasts more than 1M paid subscriptions for publications on its platform, representing a 300% increase in subscriptions from last December. With a host of programs that support founders and other creators, Substack could be your next big move.
Stacking subs
The news: On Monday, Substack cofounder Hamish McKenzie wrote that, in addition to surpassing the 1M subscriber mark, Substack's top 10 publications collectively bring in more than $20M annually:
These are subscriptions that didn't exist before. They're not being siphoned off from traditional media outlets or redistributed from other platforms. They represent a rush of new money into the media ecosystem, the vast majority of it going directly to writers.
Why it matters: The media ecosystem is rapidly changing. People are keener than ever to directly pay their favorite creators for content. That's spurring more writers to go indie, and more publications to invest in newsletters.
Healthcare: Substack announced on Thursday that it plans to expand its health insurance pilot program to more publishers on the platform. To kickstart the program, the company will offer a one-time $500 health stipend to any US writer who pays out of pocket for health insurance, and has more than $5K in gross annualized revenue on Substack. Substack is partnering with HealthSherpa to launch the program.
Supporting creators: Substack continues to invest in supporting its creators. It offers a mentorship program, legal support, an Independent Writer Grant, and a $1M Substack Local News fund. The company also offers Substack Pro, which pays writers an upfront sum to cover their first year on the platform. In return, a Pro writer lets Substack keep 85% of the subscription revenue in their first year.
Attack on journalism?
Journalism's challenge: The free flow of information available on the internet has transformed traditional journalism, with readers becoming unwilling to actually pay for information that they could access online for free. Consequently, ad dollars plunged, resulting in hundreds of traditional publications shuttered, news teams decimated, and media consolidation accelerated. (Check out Hamish's reflections on this here.)
Shifting expectations: Over time, traditional publications became leaner and savvier, and we saw the rise of digital ads and the online subscription model. Simultaneously, indie publishing platforms like Substack, Lede, Medium, and Ghost began to help shift consumer expectations. Today, paying for content again doesn't seem like such a ridiculous idea, and this notion has excited traditional publications (even in the face of competition from writers on indie publishing platforms).
Substack vs. journalism? A few months ago, we spoke with an expert in commercial content moderation about the potential harm of Substack and similar platforms. Dr. Roberts, Associate Professor in the Department of Information Studies at UCLA, shared that former journalists' use of Substack can be problematic. Without the strict standards of a newsroom, writers on Substack can sidestep important principles that guide news media. This, she argues, poses a serious threat to journalism. You can read more about her argument here.
What are your thoughts on Substack vs. journalism? Let's chat!
Subscribe to Indie Economy for more.
📰 In the News
🧤 Facebook is building VR gloves for the metaverse.
🛍 Shoppable YouTube videos are rolling out over the coming weeks.
📱 Fix your iPhone at home with Apple's Self Service Repair.
🛠 Twitter is reopening its API to developers.
💲 Most consumers expect a hybrid customer journey.
🏘 Creating Minimum Viable Communities
from the Rosieland newsletter by Rosie Sherry
In the product and startup world, the term "minimum viable product" is well-known. In fact, it's impossible to escape!
With community, it makes sense to implement the same concept: Build a minimum viable community (MVC). Don't build too much without knowing you are on the right track. Stop doing lots of planning upfront, and embrace small-scale experimentation instead. Here's how!
Minimum viable community
An MVC is the smallest action that you can take to bring people together. An MVC is not necessarily a community, at least not yet. The intentions and vision are probably there, but the community may not be.
An MVC is not about having all the pieces in place for your dream community. It's about experimenting to find out what brings value. It's about building relationships and trust in a manageable way. This will help you find your path with the community you actually need to build.
An MVC is about creating the dots that you will need later to connect the community.
Why build an MVC?
Everyone wants community these days. To be honest, while I fully support it in any way I can, it's a bit of a worrying trend. There are lots of people, products, and companies that are scrambling to lure people in with the promise of community.
MVCs are a perfect way to get started with community, not only to understand if building the community is right for you, but also to understand what people actually need from it.
Remember that part of the validation of building community is whether people want to join in with whoever leads it. Just because you want a community doesn't mean that others will want to follow you into it. MVCs are a great way to test out whether people will get behind what you want to build.
Starting small is perhaps the only authentic way of doing this. Authenticity matters if you want people to open up and share what they are really after. A community without trust is one that will likely not survive.
You can be mindful of the culture you are creating through your own behavior, and the behavior of those that you invite in. Focus on the outcomes and learnings rather than the metrics.
MVC is a mindset
Just like you can pivot in a business, you can also pivot in a community. You may go in thinking that the community needs a certain thing, only to discover that it's not what will help them with their goals.
To build community, you need to listen to what your community is saying and doing. What are slippery slopes for people? What do people see as safe bets?
MVCs are great for building blocks on your community flywheels. Also, if you don't keep experimenting with new ideas, your community may end up becoming irrelevant. And irrelevant communities just don't survive.
MVC ideas
Here are some ideas to get you going:
Newsletters: Newsletters are easy to start, and are also easy to adapt over time.

Audio: Social audio is a great way to connect and converse with people. The magic is that you can start small. Really, you only need to be willing to have a conversation with one other person; everyone else is a bonus.

Social forums: These are public places like Reddit and Facebook groups. You can consider either joining one that already exists, or starting your own. They are easy to start, but it is hard to control the outcome. Because you don't own the data, the eyeball competition is much harder. Plus, you are at the mercy of algorithms.

Take notes together: Think Google Docs, Google Sheets, Miro, etc. Coming together to take notes is fun, productive, and creates a valuable outcome. It also helps to create connections between the contributors and generate new ideas.

Small events, meetups, and 1:1s: This was how I got started in the world of community! Going into events with the expectation of them being small creates reasonable expectations for community builders.

Memes: We can tap into our shared knowledge, spur on discussions, and inspire and educate one another. Memes are a great way to practice understanding who your people are, especially when you can get people to feel seen.

Merch and swag: Things like stickers and t-shirts can bring real visibility and connection to people.

Podcasting: Podcasts are great for amplifying voices and ideas of the people you want to connect with in a deeper way.
When to use MVCs?
MVCs are more about the mindset of constantly experimenting. You should be doing this all the time, no matter the size of your community.
Creating an MVC shouldn't be the first step in building a community. I recommend starting with Community Discovery or by studying your people. This will help you get going on the right track.
For more on MVCs, check out:
What do you think of MVCs? Share in the comments!
Discuss this story, or subscribe to Rosieland for more.
🧠 Harry's Growth Tip: Conversational Copy
from the Marketing Examples newsletter by Harry Dry
Don't try to persuade. Speak to the reader in a less formal way to help them see for themselves.
Go here for more short, sweet, practical marketing tips.
Subscribe to Marketing Examples for more.
📥 Tom Evans Bootstrapped to $1.6M ARR in a Crowded Market
by Thomas Evans
Hey all! I'm Tom Evans, cofounder of EmailOctopus, an email marketing platform that hit $1.6M ARR ($3.6M in total revenue).
Jonathan Bull and I built this product in a crowded space, without a preexisting audience. We also haven't put any of our own money in, besides the initial domain name purchase and the first logo, which was done on Fiverr. The business has been going now for around seven years, with Jonathan and I both full-time for four of those. We're now a remote team of nine.
Here's a very quick timeline:
November 2014: Went live as a completely free product.
July 2015: Added paid plans alongside the free plan.
March 2017: Both went full-time on the project ($13K MRR).
January 2018: Featured on the Indie Hackers Podcast.
November 2019: Reached a cumulative $1.3M in revenue.
May 2021: Launched on Product Hunt.
AMA!
What growth channels have worked best for you?
My favorite growth channels have always been the free ones. In the early days, we did a lot on Quora. They used to have something called "Answer Wikis," where each question had a Wiki below it. Anyone could edit them and reach the top through the algorithm, without needing to answer the question. We saw a lot of success in the early days by adding EmailOctopus to those Answer Wikis.
Another source of good quality signups was through our free templates promotion. We open sourced our email templates and allowed anyone to download them, either directly through GitHub, or via our website with an email address. With those email addresses, we then sent a drip campaign encouraging them to try out our core product. If they needed templates, presumably they already had an email marketing program.
However, in terms of consistency, our best growth has come from our paid efforts using Google Ads, particularly on long tail competitor keywords in emerging territories. It's incredibly challenging to do it profitably, and requires a lot of close management from Hollie, our marketing manager. For context though, we didn't do any paid advertising until we were at $22K MRR in October 2017.
Finally, our Reddit launch provided short term spikes in user signups.
What's your biggest user segment?
Our biggest segment is represented by people with large audiences who don't make a lot of attributable revenue from email. This includes authors, musicians, nightclubs, events, and other similar creators. We also have a decent number of newsletters.
How did you fund in the early days?
We paid the hosting, and this scaled as customers grew; it took around 10% of our revenue. That left 90% of our income that we could use to pay ourselves, so in the very early days, we worked on it only in the evenings. When we reached about $3K MRR, we moved to working two days a week on EmailOctopus, with the remaining three spent contracting.
What have been your biggest technical challenges?
The initial product was relatively simple. We uploaded a list of email addresses and sent to them. At the low volumes, this wasn't too difficult to do.
Our main technical challenges have come from scaling and handling the sheer number of events that an email can generate. Our largest customers have upwards of 3M contacts, and emails generate a lot of activity in their first few minutes of sending. Being able to send those out at a fast rate, then being able to receive, store, process, and query all that data at a later date is a real technical challenge.
Ben, our senior dev, looked at our email event storage bucket today. It's now over 21 terabytes. Much of that needs to be queryable for segmentation and automation.
Advice for indie hackers?
Launch early. As soon as your product solves one person's problem, launch it.
Deliver quality. Launch without all the additional features and complexity, but don't compromise on quality.
Once the initial product is built, focus on marketing.
Be realistic about your size. Nobody has ever been upset to receive customer support from a founder. Don't try to fool people into thinking you're bigger than you are. Everyone (besides enterprise) loves an underdog. Embrace it!
Much of our success has been a sharp focus on the right things, I think. We aren't the best developers, nor am I a fantastic marketer. But we've done enough, and have done enough consistently.
Discuss this story.
🐦 The Tweetmaster's Pick
I post the tweets indie hackers share the most. Here's today's pick:
🏁 Enjoy This Newsletter?
Forward it to a friend, and let them know they can subscribe here.
Also, you can submit a section for us to include in a future newsletter.
Special thanks to Jay Avery for editing this issue, to Nathalie Zwimpfer for the illustrations, and to Bobby Burch, Rosie Sherry, Harry Dry, and Thomas Evans for contributing posts. —Channing
Indie Hackers | Stripe | 510 Townsend St, San Francisco, California 94103
You're subscribed to the Indie Hackers Newsletter. Click here to

unsubscribe

.

Key phrases
Older messages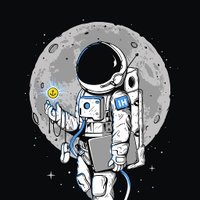 Growth Bite: House videos on dedicated pages to maximize traffic
Wednesday, November 17, 2021
Google recently provided helpful advice on how to get your videos to perform better in search. To rank higher, give each video its own dedicated page. Google updated their best practices for videos,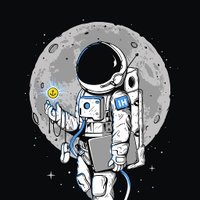 🗞 What's New: Rise of the deepfake revolution
Tuesday, November 16, 2021
Also: Is Clubhouse's new replay feature too late? ‌ ‌ ‌ ‌ ‌ ‌ ‌ ‌ ‌ ‌ ‌ ‌ ‌ ‌ ‌ ‌ ‌ ‌ ‌ ‌ ‌ ‌ ‌ ‌ ‌ ‌ ‌ ‌ ‌ ‌ ‌ ‌ ‌ ‌ ‌ ‌ ‌ ‌ ‌ ‌ ‌ ‌ ‌ ‌ ‌ ‌ ‌ ‌ ‌ ‌ ‌ ‌ ‌ ‌ ‌ ‌ ‌ ‌ ‌ ‌ ‌ ‌ ‌ ‌ ‌ ‌ ‌ ‌ ‌ ‌ ‌ ‌ ‌ ‌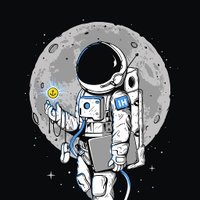 Top Milestones: New exchange and first user!
Sunday, November 14, 2021
Top milestones for the week from your fellow indie hackers. ‌ ‌ ‌ ‌ ‌ ‌ ‌ ‌ ‌ ‌ ‌ ‌ ‌ ‌ ‌ ‌ ‌ ‌ ‌ ‌ ‌ ‌ ‌ ‌ ‌ ‌ ‌ ‌ ‌ ‌ ‌ ‌ ‌ ‌ ‌ ‌ ‌ ‌ ‌ ‌ ‌ ‌ ‌ ‌ ‌ ‌ ‌ ‌ ‌ ‌ ‌ ‌ ‌ ‌ ‌ ‌ ‌ ‌ ‌ ‌ ‌ ‌ ‌ ‌ ‌ ‌ ‌ ‌ ‌ ‌ ‌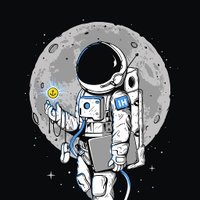 🗞 What's New: $65B to close the US digital divide
Saturday, November 13, 2021
Also: Tap into curiosity-based validation with these tips! ‌ ‌ ‌ ‌ ‌ ‌ ‌ ‌ ‌ ‌ ‌ ‌ ‌ ‌ ‌ ‌ ‌ ‌ ‌ ‌ ‌ ‌ ‌ ‌ ‌ ‌ ‌ ‌ ‌ ‌ ‌ ‌ ‌ ‌ ‌ ‌ ‌ ‌ ‌ ‌ ‌ ‌ ‌ ‌ ‌ ‌ ‌ ‌ ‌ ‌ ‌ ‌ ‌ ‌ ‌ ‌ ‌ ‌ ‌ ‌ ‌ ‌ ‌ ‌ ‌ ‌ ‌ ‌ ‌ ‌ ‌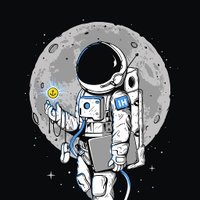 Growth Bite: Bake backlinks into your product to increase domain authority
Thursday, November 11, 2021
It's possible to get tons of backlinks and improve your domain rating without doing a lick of outreach. Offer customers something that benefits their websites while linking back to yours.