🗞 What's New: Attracting 10M users with zero funding
Etsy, an e-commerce marketplace for mostly handmade items, has reported its recent earnings:
Sellers on Etsy raked in nearly $3 billion in Q3 2021, translating to $29 million in sales per day. For founders looking to attract new users, vertical marketplaces shouldn't be overlooked.
Trust is hard to build, but easy to monetize. Dru Riley illustrates how print-on-demand can help you monetize trust.
Founder Aytekin Tank's company, Jotform, hit 10 million users with zero funding. Below, he talks holding your own against established competitors, getting the most out of your day job, and why the lack of early team photos is his biggest regret.
Want to share something with nearly 85,000 indie hackers? Submit a section for us to include in a future newsletter. —Channing
💻 The Power of Vertical Marketplaces
from the Growth & Acquisition Channels newsletter by Darko
Etsy, an e-commerce marketplace for mostly handmade items, has reported its Q3 2021 earnings. When devising your acquisition strategy, don't overlook the power of vertical marketplaces.
Vertical marketplaces
The news: Etsy's marketplace GMS (gross merchandise sales) for Q3 2021 was $2.7B. Sellers on Etsy sold nearly $3B of merchandise between July and September 2021. That's $29M in sales per day.
Don't underestimate of vertical marketplaces.
The SaaS alternative: When you think of an app marketplace, your first thought is likely Apple's App Store or Google's Play Store.
However, there are plenty of vertical marketplaces and app exchanges for smaller platforms as well. I've talked a lot about their power in previous posts. Take the Shopify App Store, for example, which is a set of apps for merchants.
According to Shopify's official stats, its partner ecosystem generated $12.5B in revenue in 2020, up more than 84% from its $6.8B in 2019 revenue. Most of these partners sell apps and develop themes.
The opportunity: Marketplaces are a powerful acquisition channel, both for e-commerce and SaaS. Don't dismiss a marketplace just because it's not in the top three. Etsy, for instance, ranks number eight globally. For indie hackers, niching down can help you get a head start over well-funded competitors.
Facebook's custom subscription links
The news: Last week, Facebook launched a feature that allows you to create custom subscription links. Once users click on your link, they can purchase your subscription with Facebook Pay. Facebook won't take any fees until 2023, at the earliest.
Why Facebook is doing this: The short answer is that the company is trying to go after Apple. Here's an excerpt from Facebook's recent press release:
Creators, however, must still forfeit 15-30% of their earnings to companies such as Apple whenever people purchase subscriptions within the Facebook app on mobile devices. For recurring payments such as subscriptions, this adds up quickly as that fee is paid every single month.
Bonuses: Facebook also announced that, in addition to taking no fees, it will pay you in bonuses. You'll get anywhere between $5 and $20 for each new subscriber you add.
The opportunity: Making more money, of course. If you sell an in-app subscription for $10 per month via Apple, you'll make anywhere between $7 and $8.50. With Facebook Pay, you'll make the full $10 plus a bonus between $5 and $20 for each subscriber.
Everything is (becoming) an ad network.
The news: Zoom recently announced a new advertising pilot program for users in its free tier. For now, ads will appear only on the browser page that users see once they end their meeting.
The broader picture: This year alone, big players like Lowe's, Instacart, Telegram, Mozilla, and DoorDash either launched ad platforms, or announced that they'll start displaying ads to users. Seemingly, every major platform is turning into an ad network.
The opportunity: Use the supply and demand gap once a major platform launches an ad network. Major platforms have major reach. Once they start displaying ads, there's a period of time where few businesses know about the ad network. This gives you relatively cheap access to that platform's users for a limited amount of time.
If you want to learn more about this, see the Law of Sh*tty Clickthroughs.
Would you advertise on a vertical marketplace? Why or why not?
Discuss this story, or subscribe to Growth & Acquisition Channels for more.
📰 In the News
📽 Netflix has announced a TikTok-like short video feature aimed at kids.
🎁 Retail companies are battling to hire new workers for the holidays.
⏱ The debate continues over how long the ideal workweek should be.
👎 YouTube is experimenting with hiding public "dislike" counts.
🐔 Demand is rising for better tasting chicken.
🖨 Trend Alert: Print-on-Demand
from the Trends.vc newsletter by Dru Riley
Why it matters
Trust is hard to build, but easy to monetize.  Print-on-demand is one of many ways that creators can monetize trust.
Problem
Storing goods leads to inventory risk. To free up space, you can wait to sell items, discount them, or discard them. This leads to capital inefficiencies.
Solution
Print-on-demand follows a "pull manufacturing" model. Goods are bought before they are made, minimizing market and inventory risk while increasing capital efficiency.
Players
Brands:
Print-on-demand companies:
Marketplaces:
Predictions
Local manufacturing will become more common. On-demand manufacturing is paired with automation advances. Lower labor costs lead to more locally-produced goods.
Long-tail items will become more accessible. Small production runs have high unit costs. Price and production size are no longer tradeoffs. Only one person needs to be incentivized to make a CAD file that can be produced from anywhere, by anyone.
Tailored clothing will become more accessible. See Unspun.
Opportunities
Build trust. Brand is a powerful moat. Operations and fulfilment can be commoditized, but trust can't. Printful users have varying levels of success due to varying levels of trust.

Embed yourself in a marketplace to validate ideas. See Etsy and Amazon. This leads to platform risk, but mitigates market risk. Which matters more at first?  You can move to Shopify later, which carries another form of platform risk.

Use swag to capture mindshare. MicroAcquire gave free hats to Founder Summit attendees, making them walking billboards for the marketplace.
Risks
Platform risk: Etsy and Amazon own your top of funnel if you work with them. Manufacturing or shipping delays from Printful may harm your brand.
Brand dilution: Expanding into too many categories for quick money can lead to short-term gains and long-term losses. Audiences can sense cash grabs.
Key lessons
Value accrues to storytellers. Stories imbue commodities with emotion, and boost perceived value.
Competing on scale effects is a race to the buzzer. Stories are non-fungible. Feature parity exists, not brand parity.
Haters
"Mass production is cheaper than on-demand manufacturing."
In some cases, yes. But, you may make a million widgets that no one wants. Print-on-demand helps you mitigate market risk, and makes it affordable to produce long-tail items.
"Print-on-demand is not new."
Trends.vc doesn't focus on what's new. We focus on what matters. As a creator, you have more options to monetize than ever. Print-on-demand is one of many options.
"Anyone can copy my design."
The best brands have copycats, yet they still succeed.
Links
Related reports
More reports
Go here to get the Trends Pro report. It contains 200% more insights. You also get access to the entire back catalog and the next 52 Pro Reports.
Subscribe to Trends.vc for more.
🧠 Harry's Growth Tip: Conversational Copy
from the Marketing Examples newsletter by Harry Dry
Starting sentences with conjunctions can make copy flow better.
Go here for more short, sweet, practical marketing tips.
Subscribe to Marketing Examples for more.
📝 Aytekin Tank Hit 10M Users With Zero Funding
by Aytekin Tank
Hey everyone! I'm Aytekin Tank, founder of Jotform, an online form builder. A developer by trade, and a storyteller at heart, I share my journey on my blog. I've also been featured on Entrepreneur, Fast Company, and TechCrunch.
I launched the company in 2006, driven by a vision to create simple web forms. I launched in one of the most competitive industries around: Online forms. Google eventually stepped into the ring with Google Forms, and it remains one of our toughest competitors.
We've been going strong for 15 years, and counting. With over 10M users and 300+ employees, we're still one of the leading players, and we've done it without taking a single dime in outside funding.
AMA!
What's your most successful acquisition channel?
Our most successful marketing channel has always been organic search engine traffic. That's the first place that people who have a need for our product go to search for a solution. Without the virality of the forms, we wouldn't have been able to grow to our scale. When people share a jotform with others, our website is on the domain name. On free accounts, there is a "powered by Jotform" mention at the bottom.
Best advice on entering a market with established competitors?
Having tough competitors is a good thing. It makes you stronger. In the long run, even if they are very successful, many get acquired by big companies that go on to abandon them. A lot of our tough competitors were acquired by bigger companies or private equity, and they stopped innovating once the founders left.
Also, don't look at the competition too much. If you do, you will start thinking and talking like them, and then your product will look like their products. If you are missing something important, don't worry; your customers will let you know. You don't need to look at the competition. Keep your edge!
Have you been approached by investors?
I've been approached a couple of times, but the thing about VC is that you're trading control for financial support. Thankfully, by the time I decided to fully focus on Jotform, it was already generating some income. I also had a lot saved up. My goal when quitting my job was to be my own boss, so I didn't want to trade one boss for another by getting funded.
What does your team look like?
Our employee growth really took off in the last few years. We have a unique team structure here. We have several small, independent teams that are encouraged to act as their own small companies.
Most of our product-focused teams have their own developers, designers, product managers, and marketing professionals. This allows us to be very agile. A new product or trend doesn't stunt our growth, since a single team has the capacity to work on an MVP independently.
On the marketing side, we have cross-functional teams that focus on certain aspects of our growth strategy. They complement each other without causing any friction.
We did not hire a single salesperson for our first 12 years. We only recently started growing a sales team following the launch of our Enterprise product, which became popular.
What are your thoughts on working while building your product?
My short answer: Your day job doesn't have to be a drag.
I created my first software product in 1999 as a college student studying computer science. It was a free, open source membership program for a student organization website. As it became popular, people began paying me for customizations. I still remember the thrill of getting that first check: A whopping $150! It felt like a huge milestone. I soon created a paid version that started racking up downloads after being mentioned in a SitePoint newsletter.
After graduation, I could have gone all-in and focused exclusively on my product, but I wasn't ready. I didn't have enough confidence. I'm a surprisingly risk-averse person. I don't believe that every founder has to be a fearless dreamer who jumps in with both feet, consequences be damned. So, I worked as a programmer for a New York media company, but I didn't let my full-time job stop me from improving my product. I'd wake up at 6 AM, answer customer questions, and then go to work. It took me another five years to quit my job and start my own company, although I already had some small, successful products.
Working at a medium-sized corporation for five years out of school taught me invaluable lessons about business, communication, and teams. I was being paid to immerse myself in new technologies and sharpen my programming skills. Your day job can actually fuel your business.
In addition to learning critical skills, you might even stumble upon your BIG idea, which is exactly what happened to me.
Any regrets?
Well, there is one. I wish I had taken more photos and recorded more videos of our team in the early days. It would have made it way easier to recall memories from 10-15 years ago.
Many people I used to work with back then are in great places in other companies; I still meet with many of them occasionally. But I sometimes wish that I could remember more of those first years. My advice to founders is to take a lot of pictures and videos of your team as you are growing your company.
Discuss this story.
🐦 The Tweetmaster's Pick
I post the tweets indie hackers share the most. Here's today's pick:
🏁 Enjoy This Newsletter?
Forward it to a friend, and let them know they can subscribe here.
Also, you can submit a section for us to include in a future newsletter.
Special thanks to Jay Avery for editing this issue, to Nathalie Zwimpfer for the illustrations, and to Darko, Dru Riley, Harry Dry, and Aytekin Tank for contributing posts. —Channing
Indie Hackers | Stripe | 510 Townsend St, San Francisco, California 94103
You're subscribed to the Indie Hackers Newsletter. Click here to

unsubscribe

.

Key phrases
Older messages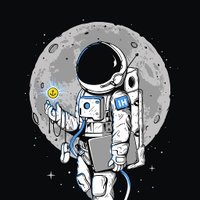 Growth Bite: Increase traffic and conversions with power words
Tuesday, November 9, 2021
When it comes to maximizing traffic and conversions, it doesn't get much simpler than adding an evocative word or two. Use "[power words](https://optinmonster.com/700-power-words-that-will-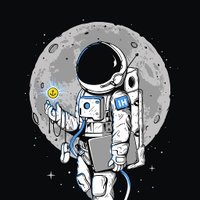 🗞 What's New: Facebook's psychological dilemma
Tuesday, November 9, 2021
Also: Apple and Google are slashing fees. Here's what that means for you! ‌ ‌ ‌ ‌ ‌ ‌ ‌ ‌ ‌ ‌ ‌ ‌ ‌ ‌ ‌ ‌ ‌ ‌ ‌ ‌ ‌ ‌ ‌ ‌ ‌ ‌ ‌ ‌ ‌ ‌ ‌ ‌ ‌ ‌ ‌ ‌ ‌ ‌ ‌ ‌ ‌ ‌ ‌ ‌ ‌ ‌ ‌ ‌ ‌ ‌ ‌ ‌ ‌ ‌ ‌ ‌ ‌ ‌ ‌ ‌ ‌ ‌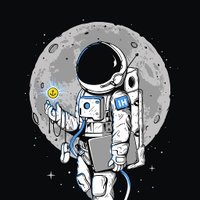 Growth Bite: Add a hello bar to get subscribers that you otherwise might have missed
Monday, November 8, 2021
Making email opt-ins noticeable and easy without being pushy and annoying is a delicate balance. Find that balance by adding a full-width, dismissable bar with opt-in at the top of each page. [Adding a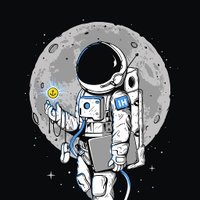 Top Milestones: First month recap: 10 sales and $400+ revenue
Sunday, November 7, 2021
Top milestones for the week from your fellow indie hackers. ‌ ‌ ‌ ‌ ‌ ‌ ‌ ‌ ‌ ‌ ‌ ‌ ‌ ‌ ‌ ‌ ‌ ‌ ‌ ‌ ‌ ‌ ‌ ‌ ‌ ‌ ‌ ‌ ‌ ‌ ‌ ‌ ‌ ‌ ‌ ‌ ‌ ‌ ‌ ‌ ‌ ‌ ‌ ‌ ‌ ‌ ‌ ‌ ‌ ‌ ‌ ‌ ‌ ‌ ‌ ‌ ‌ ‌ ‌ ‌ ‌ ‌ ‌ ‌ ‌ ‌ ‌ ‌ ‌ ‌ ‌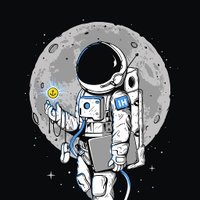 🗞 What's New: Earning $1.5M from a JavaScript component
Saturday, November 6, 2021
Also: The psychological effects of being a founder. ‌ ‌ ‌ ‌ ‌ ‌ ‌ ‌ ‌ ‌ ‌ ‌ ‌ ‌ ‌ ‌ ‌ ‌ ‌ ‌ ‌ ‌ ‌ ‌ ‌ ‌ ‌ ‌ ‌ ‌ ‌ ‌ ‌ ‌ ‌ ‌ ‌ ‌ ‌ ‌ ‌ ‌ ‌ ‌ ‌ ‌ ‌ ‌ ‌ ‌ ‌ ‌ ‌ ‌ ‌ ‌ ‌ ‌ ‌ ‌ ‌ ‌ ‌ ‌ ‌ ‌ ‌ ‌ ‌ ‌ ‌ ‌ ‌ ‌ ‌