Growth Bite: Improve your SEO by creating seasonal content
Improve your SEO by creating seasonal content.
Riding the holiday wave can give you a nice boost in traffic. Strengthen your SEO by finding the best seasonal topics for your niche, writing about them, and updating the content each year.
Holidays and seasons affect traffic for the vast majority of businesses, and you can make the most of this by writing about seasonal topics. To do this, start with a list of seed keywords like your product type(s), industry, etc. Search the keywords on a tool like Ahrefs' Keyword Explorer, then head to the "Matching Terms" view. Click the "Include" filter, add a list of holidays, click "Any word", and apply the filter. Now you've got a list of holiday keywords relevant to your niche. Filter these by volume and difficulty, take your pick, and start writing. For best results, link to the seasonal content from your highest-ranking pages. And update the content every year — don't write a new one next year. That way, you'll keep your link equity and build page authority.
Indie Hackers | Stripe | 510 Townsend St, San Francisco, California 94103
You're subscribed to the Indie Hackers Growth Bites newsletter. Click here to

unsubscribe

.

Key phrases
Older messages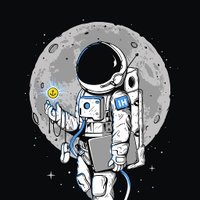 Top Milestones: Growform is up to $2,000 MRR! 🎉
Sunday, November 21, 2021
Top milestones for the week from your fellow indie hackers. ‌ ‌ ‌ ‌ ‌ ‌ ‌ ‌ ‌ ‌ ‌ ‌ ‌ ‌ ‌ ‌ ‌ ‌ ‌ ‌ ‌ ‌ ‌ ‌ ‌ ‌ ‌ ‌ ‌ ‌ ‌ ‌ ‌ ‌ ‌ ‌ ‌ ‌ ‌ ‌ ‌ ‌ ‌ ‌ ‌ ‌ ‌ ‌ ‌ ‌ ‌ ‌ ‌ ‌ ‌ ‌ ‌ ‌ ‌ ‌ ‌ ‌ ‌ ‌ ‌ ‌ ‌ ‌ ‌ ‌ ‌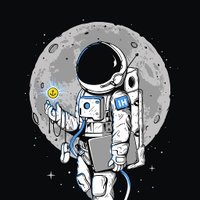 🗞 What's New: The world's most downloaded apps
Saturday, November 20, 2021
Also: Interviewing your users with empathy! ‌ ‌ ‌ ‌ ‌ ‌ ‌ ‌ ‌ ‌ ‌ ‌ ‌ ‌ ‌ ‌ ‌ ‌ ‌ ‌ ‌ ‌ ‌ ‌ ‌ ‌ ‌ ‌ ‌ ‌ ‌ ‌ ‌ ‌ ‌ ‌ ‌ ‌ ‌ ‌ ‌ ‌ ‌ ‌ ‌ ‌ ‌ ‌ ‌ ‌ ‌ ‌ ‌ ‌ ‌ ‌ ‌ ‌ ‌ ‌ ‌ ‌ ‌ ‌ ‌ ‌ ‌ ‌ ‌ ‌ ‌ ‌ ‌ ‌ ‌ ‌ ‌ ‌ ‌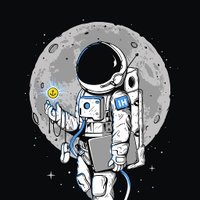 Growth Bite: Get better leads by making your ideal customer clear
Thursday, November 18, 2021
Click-through rates don't mean much if the clicks don't lead to conversions. Qualify leads with hyper-specific targeting in your marketing copy. When it comes to leads, it's quality over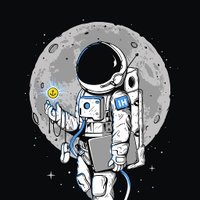 🗞 What's New: Bootstrapping to $1.6M ARR in a crowded market
Thursday, November 18, 2021
Also: Minimum viable communities! ‌ ‌ ‌ ‌ ‌ ‌ ‌ ‌ ‌ ‌ ‌ ‌ ‌ ‌ ‌ ‌ ‌ ‌ ‌ ‌ ‌ ‌ ‌ ‌ ‌ ‌ ‌ ‌ ‌ ‌ ‌ ‌ ‌ ‌ ‌ ‌ ‌ ‌ ‌ ‌ ‌ ‌ ‌ ‌ ‌ ‌ ‌ ‌ ‌ ‌ ‌ ‌ ‌ ‌ ‌ ‌ ‌ ‌ ‌ ‌ ‌ ‌ ‌ ‌ ‌ ‌ ‌ ‌ ‌ ‌ ‌ ‌ ‌ ‌ ‌ ‌ ‌ ‌ ‌ ‌ ‌ ‌ ‌ ‌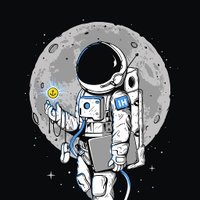 Growth Bite: House videos on dedicated pages to maximize traffic
Wednesday, November 17, 2021
Google recently provided helpful advice on how to get your videos to perform better in search. To rank higher, give each video its own dedicated page. Google updated their best practices for videos,