Geeta Pandey - Last day to get early access
Access to a private community and in-depth course
Hi friend,
I hope you had fun going through the free course on the science of affirmations.
I am crafting an in-depth course on using the power of affirmations, thought manifestation, and the ethereal framework to live a life of your dreams. With this course, you can have your goals for breakfast.
Join the backers' list
today to get early access and launch discounts when the course is ready.
Today is the last day for you to avail the early access and all its benefits!
As a backer, you will also get access to a soon-to-be-launched private community where you will get exclusive sneak-peak of the course content, behind-the-scenes updates, and a chance to share your ideas.
Click here to join the backers' list
.
- Geeta
This email was sent to you
Key phrases
Older messages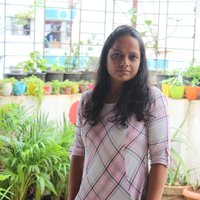 Last chance, few hours left to get early access
Wednesday, December 15, 2021
Access to a private community and in-depth course Hi friend, I hope you had fun going through the free course on the science of affirmations. Like I promised, you still have the early access to the in-