This Holiday, Make Every Moment Count With A Journal For Jordan
Dec. 23 2021

Presented by Columbia Pictures

Based on the book by Dana Canedy, A Journal for Jordan is the true story of First Sergeant Charles Monroe King, played by the one and only Michael B. Jordan. This powerful romance tells the story of Charles, a soldier deployed to Iraq, who is writing a heartwarming journal full of love and advice for his infant son. At home, Canedy (Chanté Adams) is a senior editor at The New York Times, who is revisiting her unlikely and life-changing relationship with King, as well as the unwavering love he shared with her and their son. Directed by Denzel Washington, this emotional true story of a once-in-a-lifetime love is a must-see when A Journal for Jordan premieres in movie theaters on December 25. Get Tickets Now
You're receiving this email because you signed up to receive communications from BDG Media. If you believe this has been sent to you in error, please safely unsubscribe.

315 Park Ave. South, New York, NY 10010



Copyright 2021 BDG Media, Inc. All rights reserved.

Key phrases
Older messages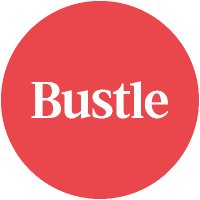 What 2022 Has In Store For Every Zodiac Sign's Love Life
Thursday, December 23, 2021
Plus, an inside look at Jennifer Aniston's go-to microneedling treatment. ‌ ‌ ‌ ‌ ‌ ‌ ‌ ‌ ‌ ‌ ‌ ‌ ‌ ‌ ‌ ‌ ‌ ‌ ‌ ‌ ‌ ‌ ‌ ‌ ‌ ‌ ‌ ‌ ‌ ‌ ‌ ‌ ‌ ‌ ‌ ‌ ‌ ‌ ‌ ‌ ‌ ‌ ‌ ‌ ‌ ‌ ‌ ‌ ‌ ‌ ‌ ‌ ‌ ‌ ‌ ‌ ‌ ‌ ‌ ‌ ‌ ‌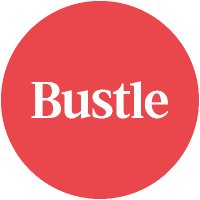 How To DTR, According To People Who Negotiate For A Living
Wednesday, December 22, 2021
Plus, the three zodiac signs that will be most affected by Venus in retrograde. ‌ ‌ ‌ ‌ ‌ ‌ ‌ ‌ ‌ ‌ ‌ ‌ ‌ ‌ ‌ ‌ ‌ ‌ ‌ ‌ ‌ ‌ ‌ ‌ ‌ ‌ ‌ ‌ ‌ ‌ ‌ ‌ ‌ ‌ ‌ ‌ ‌ ‌ ‌ ‌ ‌ ‌ ‌ ‌ ‌ ‌ ‌ ‌ ‌ ‌ ‌ ‌ ‌ ‌ ‌ ‌ ‌ ‌ ‌ ‌ ‌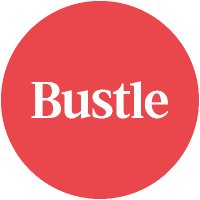 I'm So Anxious About Moving In With My Boyfriend
Tuesday, December 21, 2021
Plus, the most standout beauty moments from 2021. ‌ ‌ ‌ ‌ ‌ ‌ ‌ ‌ ‌ ‌ ‌ ‌ ‌ ‌ ‌ ‌ ‌ ‌ ‌ ‌ ‌ ‌ ‌ ‌ ‌ ‌ ‌ ‌ ‌ ‌ ‌ ‌ ‌ ‌ ‌ ‌ ‌ ‌ ‌ ‌ ‌ ‌ ‌ ‌ ‌ ‌ ‌ ‌ ‌ ‌ ‌ ‌ ‌ ‌ ‌ ‌ ‌ ‌ ‌ ‌ ‌ ‌ ‌ ‌ ‌ ‌ ‌ ‌ ‌ ‌ ‌ ‌ ‌ ‌ ‌ ‌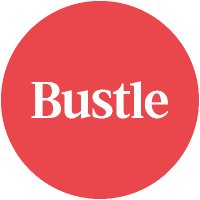 Gift Idea—These Audible Originals That Celebrate Black Joy and Romance
Monday, December 20, 2021
What's better than steamy, sexy, sweet joy? ‌ ‌ ‌ ‌ ‌ ‌ ‌ ‌ ‌ ‌ ‌ ‌ ‌ ‌ ‌ ‌ ‌ ‌ Dec. 19 2021 Bustle logo alt_text These Audible Originals Celebrate Black Joy and Romance Presented by Audible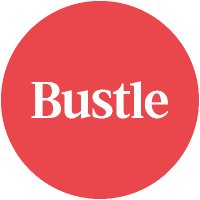 The One Kind Of Role Riz Ahmed Won't Take
Saturday, December 18, 2021
Plus, the lipstick shade you're about to see everywhere. ‌ ‌ ‌ ‌ ‌ ‌ ‌ ‌ ‌ ‌ ‌ ‌ ‌ ‌ ‌ ‌ ‌ ‌ ‌ ‌ ‌ ‌ ‌ ‌ ‌ ‌ ‌ ‌ ‌ ‌ ‌ ‌ ‌ ‌ ‌ ‌ ‌ ‌ ‌ ‌ ‌ ‌ ‌ ‌ ‌ ‌ ‌ ‌ ‌ ‌ ‌ ‌ ‌ ‌ ‌ ‌ ‌ ‌ ‌ ‌ ‌ ‌ ‌ ‌ ‌ ‌ ‌ ‌ ‌ ‌