Bustle - Do Good With A Few Simple Clicks
Jan. 10 2022

Presented by P&G

When Hurricane Harvey hit Texas in 2017, Pastor Rudy Rasmus acted fast. His nonprofit, The Bread Of Life, mobilized in order to provide provisions to those who had lost everything. Since then, they've worked to provide weekly food assistance and necessary personal items to people facing various types of challenges, in an effort to help them maintain a sense of normalcy and dignity no matter the circumstance.

Here's how you can get involved in organizations like Pastor Rudy's: Sign up for P&G Good Everyday, and P&G will automatically donate to your favorite cause whenever you answer surveys, take quizzes, and scan receipts. Join now and start making a difference. Click to learn more.
You're receiving this email because you signed up to receive communications from BDG Media. If you believe this has been sent to you in error, please safely unsubscribe.

315 Park Ave. South, New York, NY 10010



Copyright 2021 BDG Media, Inc. All rights reserved.

Key phrases
Older messages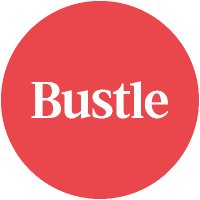 11 Mocktail Ideas For A Dry-Ish January
Saturday, January 8, 2022
Plus, everything to know about 'Hype House' before you watch this weekend. ‌ ‌ ‌ ‌ ‌ ‌ ‌ ‌ ‌ ‌ ‌ ‌ ‌ ‌ ‌ ‌ ‌ ‌ ‌ ‌ ‌ ‌ ‌ ‌ ‌ ‌ ‌ ‌ ‌ ‌ ‌ ‌ ‌ ‌ ‌ ‌ ‌ ‌ ‌ ‌ ‌ ‌ ‌ ‌ ‌ ‌ ‌ ‌ ‌ ‌ ‌ ‌ ‌ ‌ ‌ ‌ ‌ ‌ ‌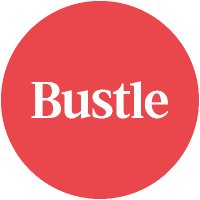 The Pandemic Ruined My Sex Drive! Can I Get It Back?
Friday, January 7, 2022
Plus, the new reality dating show everyone's watching on Netflix. ‌ ‌ ‌ ‌ ‌ ‌ ‌ ‌ ‌ ‌ ‌ ‌ ‌ ‌ ‌ ‌ ‌ ‌ ‌ ‌ ‌ ‌ ‌ ‌ ‌ ‌ ‌ ‌ ‌ ‌ ‌ ‌ ‌ ‌ ‌ ‌ ‌ ‌ ‌ ‌ ‌ ‌ ‌ ‌ ‌ ‌ ‌ ‌ ‌ ‌ ‌ ‌ ‌ ‌ ‌ ‌ ‌ ‌ ‌ ‌ ‌ ‌ ‌ ‌ ‌ ‌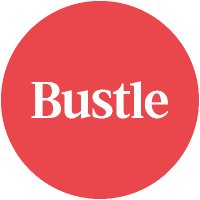 Need a New Book? Pick Up The Intangible
Thursday, January 6, 2022
CJ Washington's riveting debut novel is a must-read. ‌ ‌ ‌ ‌ ‌ ‌ ‌ ‌ ‌ ‌ ‌ ‌ ‌ ‌ ‌ ‌ ‌ ‌ Jan. 06 2022 Bustle logo alt_text The Arrival Of A Stunning New Voice Presented by Amazon Publishing Looking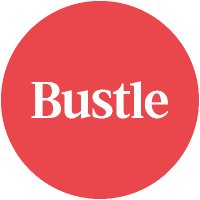 *That* 'Bachelor' Promo Actually Doesn't Spoil The Final Three
Thursday, January 6, 2022
Plus, the chronological Instagram feed is back. ‌ ‌ ‌ ‌ ‌ ‌ ‌ ‌ ‌ ‌ ‌ ‌ ‌ ‌ ‌ ‌ ‌ ‌ ‌ ‌ ‌ ‌ ‌ ‌ ‌ ‌ ‌ ‌ ‌ ‌ ‌ ‌ ‌ ‌ ‌ ‌ ‌ ‌ ‌ ‌ ‌ ‌ ‌ ‌ ‌ ‌ ‌ ‌ ‌ ‌ ‌ ‌ ‌ ‌ ‌ ‌ ‌ ‌ ‌ ‌ ‌ ‌ ‌ ‌ ‌ ‌ ‌ ‌ ‌ ‌ ‌ ‌ ‌ ‌ ‌ ‌ ‌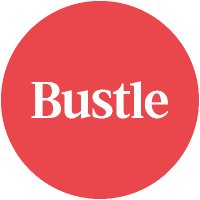 This Haircut Is Already The Breakout Beauty Trend Of 2022
Wednesday, January 5, 2022
Plus, every kind of Bachelor limo arrival, explained. ‌ ‌ ‌ ‌ ‌ ‌ ‌ ‌ ‌ ‌ ‌ ‌ ‌ ‌ ‌ ‌ ‌ ‌ ‌ ‌ ‌ ‌ ‌ ‌ ‌ ‌ ‌ ‌ ‌ ‌ ‌ ‌ ‌ ‌ ‌ ‌ ‌ ‌ ‌ ‌ ‌ ‌ ‌ ‌ ‌ ‌ ‌ ‌ ‌ ‌ ‌ ‌ ‌ ‌ ‌ ‌ ‌ ‌ ‌ ‌ ‌ ‌ ‌ ‌ ‌ ‌ ‌ ‌ ‌ ‌ ‌ ‌ ‌ ‌