Bloomberg - Evening Briefing - America's hiring spree
U.S. employers extended a hiring spree last month despite a record spike in Covid-19 infections and related business closures, with surging wages adding further pressure on the Fed to quickly raise interest rates. The data reinforce Fed Chair Jerome Powell's description last week of the labor market as "strong." The jobs report is also good news for the White House, which had been tempering expectations out of concern that the omicron variant would negatively affect the numbers. "This seals the deal for a March hike," said Ryan Sweet, head of monetary policy research at Moody's Analytics, adding that the chance of a half-point increase remains unlikely. "The Fed is going to take away from this that the economy is barreling toward full employment and this will make it more difficult for them to gracefully engineer a soft landing." —David E. Rovella 
Bloomberg is tracking the coronavirus pandemic and the progress of global vaccination efforts.
Here are today's top stories
The Republican Party said on Friday that the Jan. 6, 2021 insurrection—in which rioters sought for the first time in American history to block the peaceful transfer of power—was "legitimate political discourse." Last year's attack followed a heated speech by Donald Trump, in which he directed his followers to march to the Capitol. The center of U.S. democracy was subsequently ransacked, with white supremacists roaming the halls and members of Congress fleeing. At least five people died in the aftermath and scores of law enforcement personnel were injured. The pronouncement came as part of a GOP censure of two members who are taking part in a Congressional investigation of the attack. The events of that day have already resulted in one of the largest criminal investigations in U.S. history, and formal charges stemming from it include seditious conspiracy. Later, a party official reportedly sought to walk back the language in the party's statement.

America has a big problem tied to its increasingly hollowed-out public education system and the assumption that talent will always flock to its shores. Employers across the U.S. are scrambling for workers, but the reason for the labor shortage predates the pandemic, Adrian Wooldridge writes in Bloomberg Opinion. In addition to a demographic squeeze, the underpinnings of how America fed talent into the world's biggest and most dynamic economy are threatened by decay, disarray and disruption. And that's happening while China pulls ahead. Still, there has been an upside for workers in the short-term. Companies often say employees are their most important asset, but you'd never know that by looking at corporate boards. What you rarely found in the boardroom were human-resources experts. The pandemic has changed that.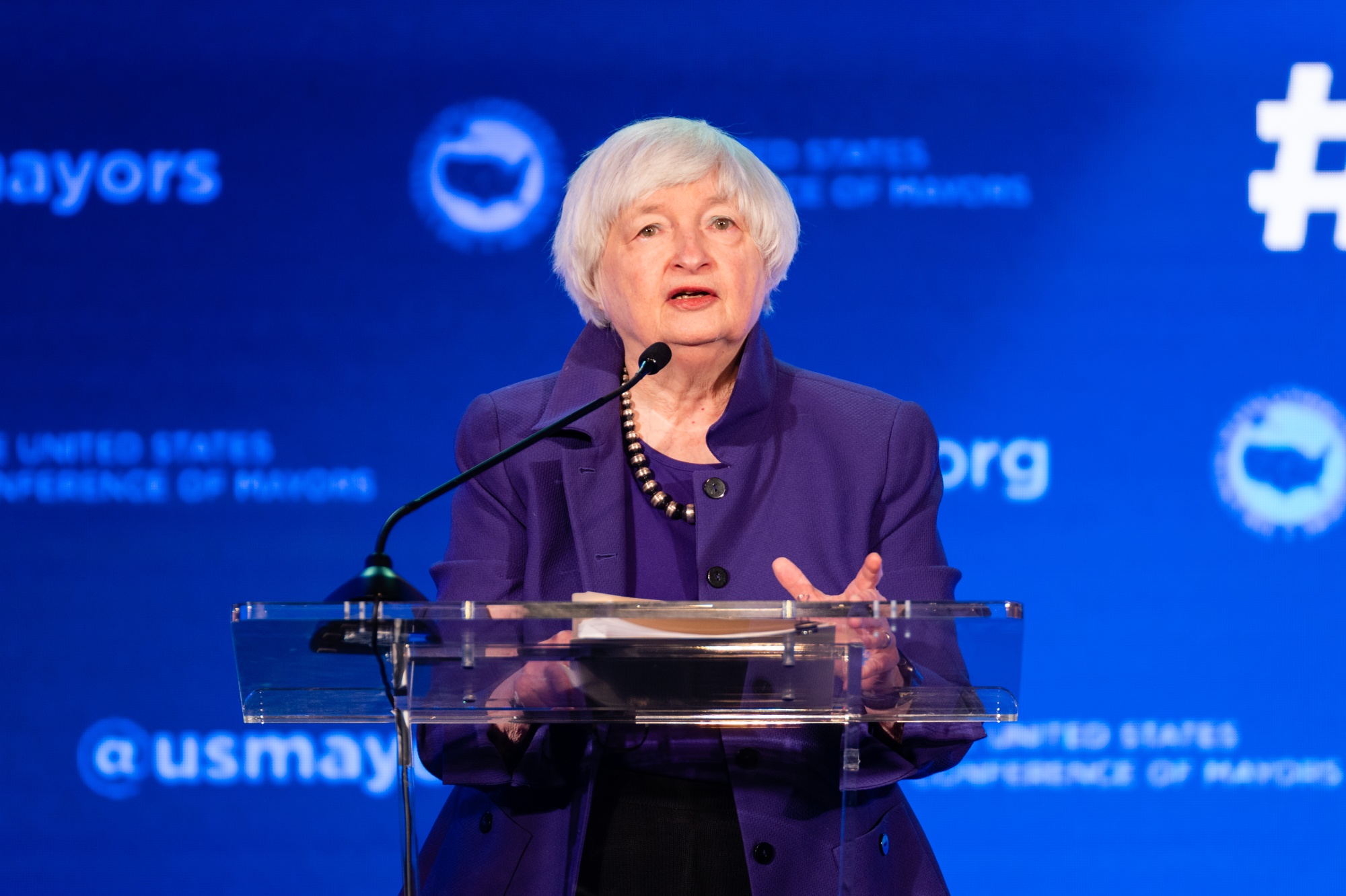 Janet Yellen speaks during the U.S. Conference of Mayors winter meeting in Washington on Jan. 19. The U.S. Treasury secretary said she doesn't expect the omicron variant to disrupt the economic recovery. Photographer: Eric Lee/Bloomberg
With some saying global inflation will peak by mid-year, the European Central Bank renewed its pledge to withdraw pandemic supports only gradually. In the U.S., Treasury Secretary Janet Yellen has rejected claims that last year's pandemic bailout package is the cause of high prices.
Finding an affordable place to live remains a problem regardless. Locked out of the supply-constrained home-buying market, more U.S. households are crowding the rental market, in turn driving up rents and stressing housing support programs.  
Vladimir Putin sought support from Xi Jinping on a visit to China as the Winter Olympics were set to begin. The Chinese premier echoed the Russian leader's demand that NATO not expand eastward. NATO has repeatedly said its open-door policy will continue, and Secretary General Jens Stoltenberg reaffirmed that point, adding that the western alliance is closely watching Beijing's military collaboration with the Kremlin. In Ukraine, officials added support to U.S. and U.K. allegations that Putin is preparing a false-flag event in its eastern region to cover a further invasion. Russian supplies are pouring into the area, Ukraine says, where separatists backed by Moscow have been fighting Ukrainian forces for 8 years. (Moscow denies such a plan exists and says it doesn't intend to invade Ukraine). Before his meeting with Xi, Putin said Russia and China play an "important stabilizing role" in international politics. Here's the latest on the crisis.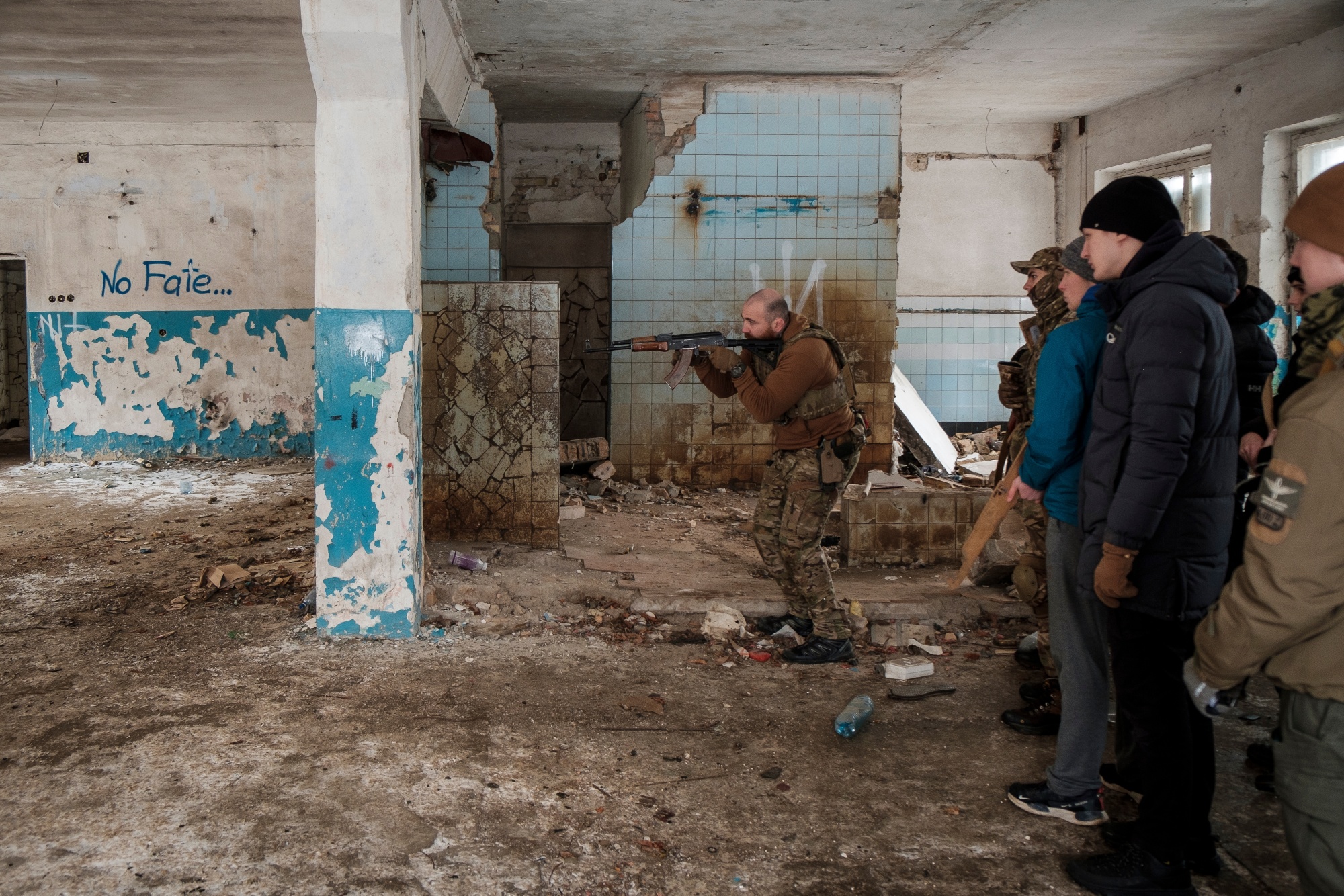 An instructor demonstrates how to handle a firearm during introductory-level military training for civilians by the Azov regiment of the National Guard of Ukraine at their base in Kyiv on Jan. 30. Photographer: Christopher Occhicone/Bloomberg
Africa's largest cryptocurrency exchange is looking for a foothold in the U.S., the latest international platform to try and tap one of the world's biggest populations of digital-asset investors. Luno, owned by  Digital Currency Group, is assessing regulatory regimes in all 50 states.
Facebook's very bad day Thursday was actually a good day for capitalism, Michael R. Bloomberg writes in Bloomberg Opinion. Parent Meta's shares plunged by 26%, losing some $250 billion in market value and causing some analysts to declare the behemoth all but dead. That prediction may well prove wrong, Bloomberg writes, but the selloff was nevertheless a reminder of why Washington's approach to reforming tech sometimes misses the mark.
What you'll need to know tomorrow
Perhaps it's fitting that, given these tense times, Valentine's Day falls on a Monday. With 10 days to go, our advice is forget the box of chocolates and bouquet and help your special someone relax and recharge. They probably need it.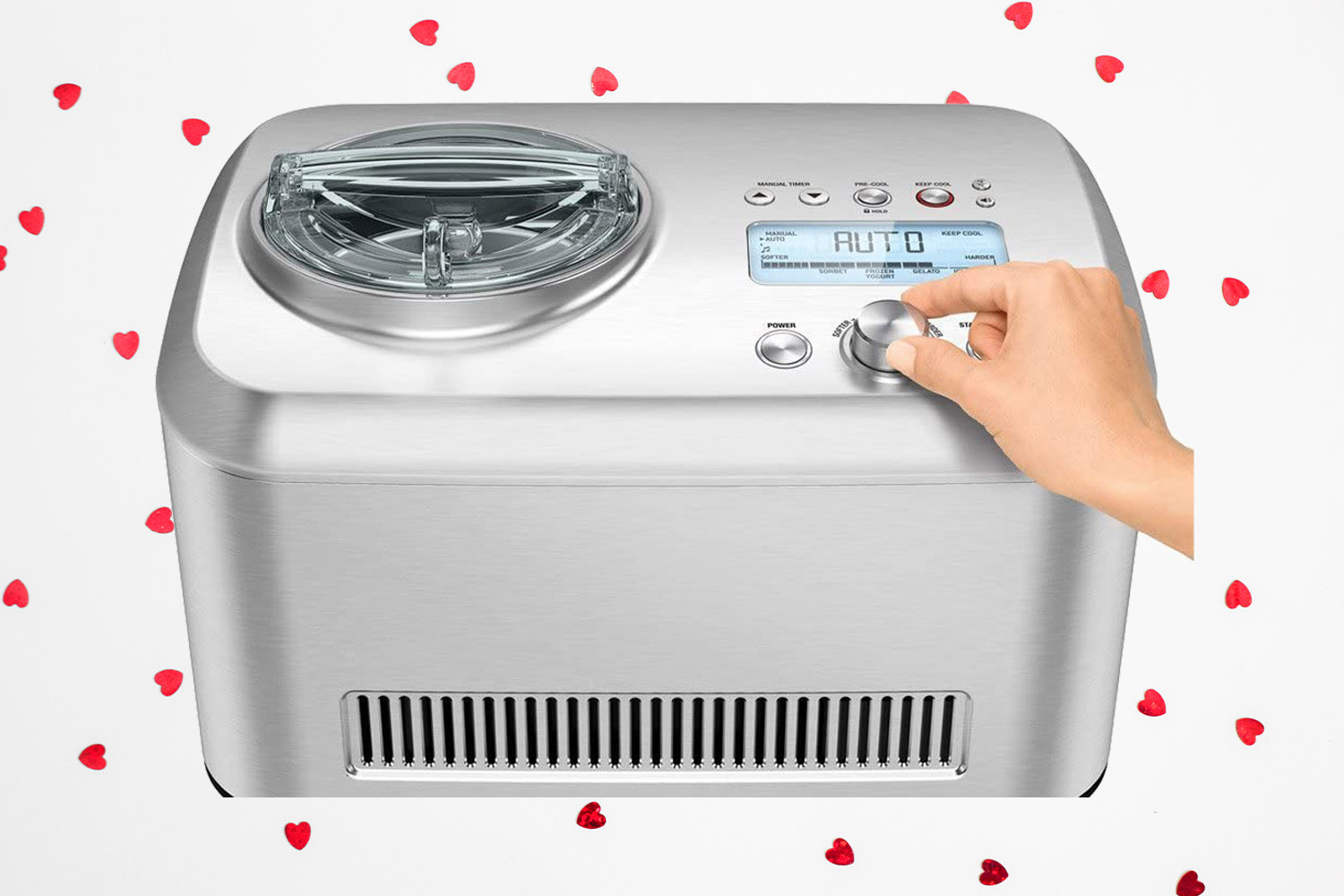 The Smart Scoop.Photo Illustration: 731; Product: Vendor; Background: Source: Getty Images
Like getting the Evening Briefing? Subscribe to Bloomberg.com for unlimited access to trusted, data-driven journalism and gain expert analysis from exclusive subscriber-only newsletters.
The Bloomberg Power Players Summit brings together senior executives, world-class athletes and other powerbrokers to discuss the game-changing shifts of the $600 billion-dollar global sports business. Join us Feb. 11 as the most influential industry leaders in sports convene for networking and candid conversations on the intersection between business, technology and culture. In person at the iconic Sheats–Goldstein Residence in Los Angeles or virtually. Register here.
Before it's here, it's on the Bloomberg Terminal. Find out more about how the Terminal delivers information and analysis that financial professionals can't find anywhere else. Learn more.
Download the Bloomberg app: It's available for iOS and Android.
Older messages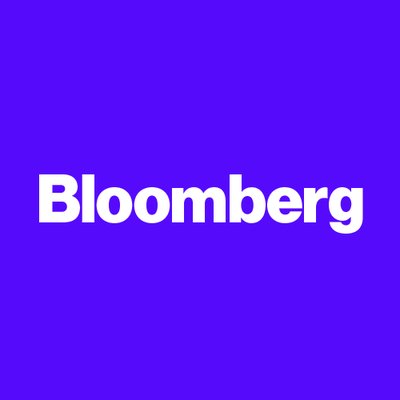 Facebook faces mortality
Thursday, February 3, 2022
Bloomberg Evening Briefing View in browser Bloomberg Facebook co-founder Mark Zuckerberg sought to rally his employees on Thursday in the face of a calamitous drop in the share price of Meta, parent of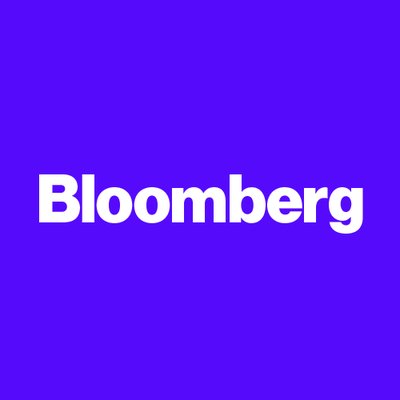 U.S. troops on the move
Wednesday, February 2, 2022
Bloomberg Evening Briefing View in browser Bloomberg With diplomacy (at least publicly) at an impasse and about 120000 Russian military personnel still looming on Ukraine's borders, President Joe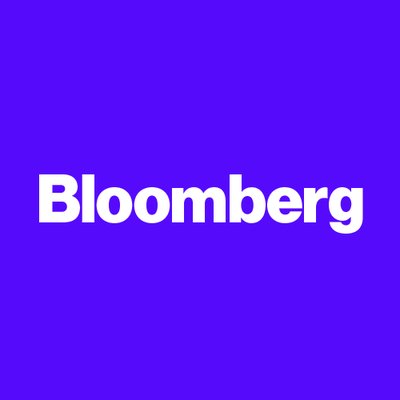 Putin speaks
Tuesday, February 1, 2022
Bloomberg Evening Briefing View in browser Bloomberg In his first public remarks in a month on the crisis that's emerged from his decision to mass Russia's military on Ukraine's border,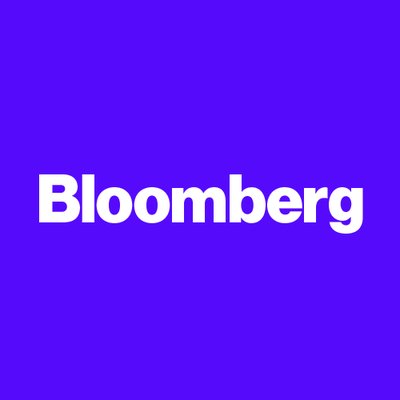 Brutal sanctions
Monday, January 31, 2022
Bloomberg Evening Briefing View in browser Bloomberg Russian Foreign Minister Sergei Lavrov and US Secretary of State Antony Blinken are to speak by phone Tuesday as diplomatic efforts to persuade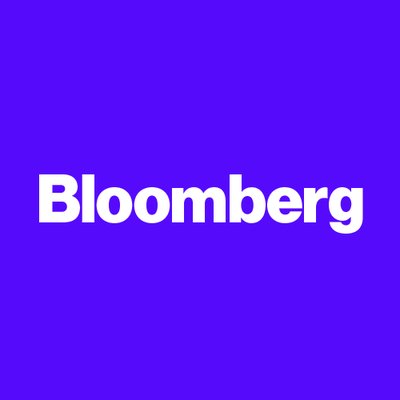 Olympics of discontent
Saturday, January 29, 2022
Bloomberg Weekend Reading View in browser Bloomberg Follow Us Get the newsletter The Beijing Winter Olympics are almost here, shadowed by boycotts, fear of a possible Russian attack on Ukraine and of