Switch Weekly - Trying Kirby as the Switch turns 5
Your Nintendo digest for the week ending March 06.
Web version | Unsubscribe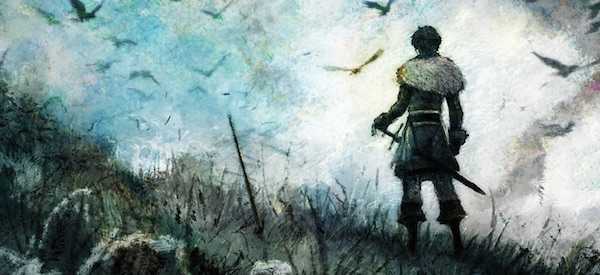 Hey, Chris here with issue #272 of Switch Weekly — your update on the week in Nintendo.
The State of Switch survey for 2022 has now closed. Thank you so much to all of you who took the time out to fill it out and share your thoughts. I'm now going to spend the next week or so digging into the data and preparing my findings. I'll be sharing them with you here in the newsletter first of course.
This week Nintendo made a demo available for the upcoming Kirby game, and I've gotta say — I'm a fan. It has a ton of neat little details and is generally adorable. I'm sold on it. It's super colourful and cute — it may be a nice tonic for those of you currently playing Elden Ring. 😅
There's around 25 games coming to the Switch next week, the full list is below for you.
Finally, I just wanted to make note of the Switch's fifth anniversary. The past half-decade have been a great time to be a Nintendo fan, and it's been a blast to share it all with you here in the newsletter every week. This little tweet thread from Christopher Dring goes some way to share the appeal of the Switch format — everyone has a little story of how the Switch has delighted them in some way.
Thanks so much for reading, and I'll catch you next time.
Cheers,
Chris ✌️
🎮 Currently Playing — Pokemon Legends: Arceus
🎮 Upcoming Releases

All releases are digital, Europe & U.S. unless otherwise stated.
Release data sourced in collaboration with Switch Scores.
⭐️ = Ones to Watch | 📦 = Physical release | 🎮 = Demo available
Tuesday, March 8
Wednesday, March 9
Thursday, March 10
Friday, March 11
---
💌 Switch Weekly remains accessible and sustainable thanks to the ongoing support of the following amazing patrons:

PC, CapnGoat, SB, FrozenTrout, JR, MindFad, Greg, Michael Fairley, Chris D, Andrew E, and others — why not join them?


Switch Weekly is sent once weekly. If you're no longer interested, you can unsubscribe.

This newsletter may contain affiliate links, which help keep the newsletter sustainable.

🌳
In an effort to offset the carbon of sending this newsletter a tree is planted for every issue sent.

Copyright © 2022 Switch Weekly - Chris Brandrick, All rights reserved.
Made in Europe.
Older messages
Sunday, February 27, 2022
Your Nintendo digest for the week ending February 27. Team Quaxly. Web version | Unsubscribe Switch Weekly Issue 271— February 27, 2022 Pokemon Scarlet / Violet Hi, issue #271 of Switch Weekly here
Monday, February 14, 2022
Your Nintendo digest for the week ending February 14. Waddle Dee knows... Web version | Unsubscribe Switch Weekly Issue 269— February 14, 2022 EarthBound Hey, Chris here — back in your inbox with issue
My big Nintendo survey is back
Sunday, February 6, 2022
Your Nintendo digest for the week ending February 06. Thoughts? Web version | Unsubscribe Switch Weekly Issue 268— February 06, 2022 The State of Switch Survey 2022 Hello, here's issue #268 of
Sunday, January 30, 2022
Your Nintendo digest for the week ending January 30. Back in time. Web version | Unsubscribe Switch Weekly Issue 267— January 30, 2022 Pokemon Legends: Arceus Hey, Chris here with issue #267 of Switch