Craft Your Content - [TWR] Do you have any value?
Before we get into it, CYC stands by Ukraine, as so many across the world have done. You can learn more about how you can help and where to donate on this regularly updated resource card, promoted by respected Ukrainian-Canadian journalist Jane Lytvynenko or in this regularly updated article from Global Citizen.




Welcome to The Writing Rundown, a weekly newsletter that offers writing advice, short essays, and reading suggestions to help you improve your craft. It's nice to see you here! If someone forwarded you this email because they love your writing, you can subscribe here.

Estimated Reading Time: 6 minutes
"Knowledge rooted in experience shapes what we value and as a consequence how we know what we know as well as how we use what we know." ― bell hooks, Teaching Critical Thinking: Practical Wisdom
Elisa's Thought for the Week
I was speaking with a prospective CYC client and asked them if they had any foundation docs.
Things like a style guide, branding report, values document, vision profile, or a mission statement.
They happily nodded and directed me to look at the Value Statement they had drafted with a very fancy messaging and branding agency.
My heart fell and I didn't know what to say.
Their value statement was all about what working with them was like and where they were looking to go.
Which isn't, in itself, a bad notion. Readers like to know what they are signing on for if they are going to be reading someone's writing regularly.
But it isn't really a value statement.
This sounds like a simple semantic argument of using the wrong term (maybe it is?), but to me the confusion is so much more.
When you think about your values, and place them in how others engage with you and where your future is heading, you are saying your own values are wrapped around other people's experience and things to happen that you may or may not be able to control.
I know, you're sitting there rolling your eyes and thinking "Ok Elisa, if you want to get all word nerdy about it, what would you do differently."
So glad you asked! (Even if you didn't.)
The best way I've found to build these types of documents is from the bottom up.
It starts with you.
This is the process I go through with new clients, to better understand what they want to say and how they want to say it.
First, we get an idea of a writer's values.
Your values should be the things that you believe in. They should be important to the way you live, work, and operate. Other people can be considerations, but their involvement must be framed by your intentions.
We created a document at CYC called The Editor's Creed that outlines the values all our editors and team members promise to uphold.
Second, we look at your mission.
Your mission should be based in your values, and succinctly state who you are and your purpose. It is how you plan to bring your values to others, at a very big picture level. You'll see this often in taglines and About Pages.
CYC's mission statement is simple, we aim to help writers make their own writing even better.
Third, we pull the values and mission in with the actual execution of your work to get your vision.
Your vision should be a comprehensive look at your fundamentals, where you want to go, how you want to get there, and who you want to get there with. Since we work with writers, and are often writing and creating content ourselves, I also include voice in this profile. Your voice is the way you want to implement and share your vision.
From the Voice and Vision Questionnaire that we have every client fill out (you can get in our free Voice and Vision email course — April Shower Day #2!!!), we create a Voice and Vision profile.
Finally, we create these all in collaborative Google Docs, as we want them to be living documents that are reviewed at least bi-annually.
You may have added new values as you recognized new things that are important to you

You may change directions in where you want your writing and creativity to go

You may choose to focus on a different readership or niche of customers

You may expand on your mission statement to include more specifics
You can see the most recent version of CYC's Voice and Vision Profile here.
This is the exact process I use with clients and, as you can see in the links I've provided, it is what we use here at CYC.
It helps us to measure any new writing against a standard. If something you write is in direct juxtaposition to something you value or your own vision, it is important to recognize that. This tells you there is a disconnect you need to address that will save you hours of writer's block and bad writing flow.
I share all of this with you because I want to make sure that as a writer, you are not basing your value in others.
Yes, it is a bit of semantics.
But words matter.
And if you think your values are based on others, you are mistaken.
Your value is worth far more than just what others see in you.
What You Missed on Craft Your Content …
Our articles have the same mission we do — to help you to make your own words even better!
Okay, maybe you could have been a little more thorough on that last article you wrote. It's still a good piece though. Right? Writer Ranga Iyer shares the importance of developing patience for writers and how taking the time to flesh out your pieces prevents harmful writing patterns.

(From the archives: February 2018) Quality writing takes time. In this article by writer and CYC Senior Content Editor Chris Angelis, learn about writing patience—and all the things you can learn from the labor that is editing on a typewriter.
In Other Reading This Week …
Need more insights and inspiration for your writing and mindset?
Weekly Writing Tip …
A quick chance to learn from the masters.
"Don't let your special character and values, the secret that you know and no one else does, the truth - don't let that get swallowed up by the great chewing complacency." ― Aesop
For the Upcoming Week …
Because we all need a good chuckle to start things off right!
Wise
Till next time!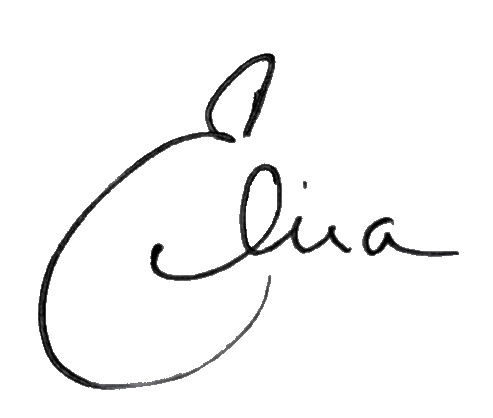 What's Coming Next Week? I'm talking about knowing what style guides tell you that you should do, and what you should just do anyway. (But also, how that can go quite off-kilter if you are working with others!)
PPS - In Day #2 of the April Showers gifts and resources, make sure to check out our free Voice and Vision email course to start getting these foundation docs created for yourself (or, if you've gone through the course before, maybe give your prior questionnaire another look!)
Craft Your Content is an editing, proofreading, and writing coaching agency that helps writers and entrepreneurs make their own words even better.
_______________
Sharing is caring, friends. If you know someone that would enjoy this, please forward it along.
If you are receiving this from someone else, you can get your very own copy of The Writing Rundown, delivered direct to your own inbox every weekend
here
.
To make sure you keep getting these emails, please add hi@craftyourcontent.com to your address book or whitelist us. Want out of the loop?
Unsubscribe
.
Our postal address: Craft Your Content 6 Liberty Square Unit #293 Boston, MA. 02109

Older messages

April Showers! Get Your First Free Resource Gift (Day #1)
Friday, April 1, 2022
No Fooling!! ‌ ‌ ‌ ‌ ‌ ‌ ‌ ‌ ‌ ‌ ‌ ‌ ‌ ‌ ‌ ‌ ‌ ‌ ‌ ‌ ‌ ‌ ‌ ‌ ‌ ‌ ‌ ‌ ‌ ‌ ‌ ‌ ‌ ‌ ‌ ‌ ‌ ‌ ‌ ‌ ‌ ‌ ‌ ‌ ‌ ‌ ‌ ‌ ‌ ‌ ‌ ‌ ‌ ‌ ‌ ‌ ‌ ‌ ‌ ‌ ‌ ‌ ‌ ‌ ‌ ‌ ‌ ‌ ‌ ‌ ‌ ‌ ‌ ‌ ‌ ‌ ‌ ‌ ‌ ‌ ‌ ‌ ‌ ‌ ‌ ‌ ‌ ‌ ‌ ‌ ‌ ‌ ‌ ‌

[TWR] Improve your writing with this curiosity.
Saturday, March 26, 2022
4 minutes ‌ ‌ ‌ ‌ ‌ ‌ ‌ ‌ ‌ ‌ ‌ ‌ ‌ ‌ ‌ ‌ ‌ ‌ ‌ ‌ ‌ ‌ ‌ ‌ ‌ ‌ ‌ ‌ ‌ ‌ ‌ ‌ ‌ ‌ ‌ ‌ ‌ ‌ ‌ ‌ ‌ ‌ ‌ ‌ ‌ ‌ ‌ ‌ ‌ ‌ ‌ ‌ ‌ ‌ ‌ ‌ ‌ ‌ ‌ ‌ ‌ ‌ ‌ ‌ ‌ ‌ ‌ ‌ ‌ ‌ ‌ ‌ ‌ ‌ ‌ ‌ ‌ ‌ ‌ ‌ ‌ ‌ ‌ ‌ ‌ ‌ ‌ ‌ ‌ ‌ ‌ ‌ ‌ ‌ ‌ ‌

[TWR] Improve your writing with this curiosity.
Saturday, March 26, 2022
4 minutes ‌ ‌ ‌ ‌ ‌ ‌ ‌ ‌ ‌ ‌ ‌ ‌ ‌ ‌ ‌ ‌ ‌ ‌ ‌ ‌ ‌ ‌ ‌ ‌ ‌ ‌ ‌ ‌ ‌ ‌ ‌ ‌ ‌ ‌ ‌ ‌ ‌ ‌ ‌ ‌ ‌ ‌ ‌ ‌ ‌ ‌ ‌ ‌ ‌ ‌ ‌ ‌ ‌ ‌ ‌ ‌ ‌ ‌ ‌ ‌ ‌ ‌ ‌ ‌ ‌ ‌ ‌ ‌ ‌ ‌ ‌ ‌ ‌ ‌ ‌ ‌ ‌ ‌ ‌ ‌ ‌ ‌ ‌ ‌ ‌ ‌ ‌ ‌ ‌ ‌ ‌ ‌ ‌ ‌ ‌ ‌

[TWR] Do you even know anything?
Wednesday, March 23, 2022
Estimated Reading Time: 3 minutes ‌ ‌ ‌ ‌ ‌ ‌ ‌ ‌ ‌ ‌ ‌ ‌ ‌ ‌ ‌ ‌ ‌ ‌ ‌ ‌ ‌ ‌ ‌ ‌ ‌ ‌ ‌ ‌ ‌ ‌ ‌ ‌ ‌ ‌ ‌ ‌ ‌ ‌ ‌ ‌ ‌ ‌ ‌ ‌ ‌ ‌ ‌ ‌ ‌ ‌ ‌ ‌ ‌ ‌ ‌ ‌ ‌ ‌ ‌ ‌ ‌ ‌ ‌ ‌ ‌ ‌ ‌ ‌ ‌ ‌ ‌ ‌ ‌ ‌ ‌ ‌ ‌ ‌ ‌ ‌ ‌ ‌ ‌ ‌

[TWR] People will tell you they don't like it.
Saturday, March 12, 2022
Estimated Reading Time: 4 minutes ‌ ‌ ‌ ‌ ‌ ‌ ‌ ‌ ‌ ‌ ‌ ‌ ‌ ‌ ‌ ‌ ‌ ‌ ‌ ‌ ‌ ‌ ‌ ‌ ‌ ‌ ‌ ‌ ‌ ‌ ‌ ‌ ‌ ‌ ‌ ‌ ‌ ‌ ‌ ‌ ‌ ‌ ‌ ‌ ‌ ‌ ‌ ‌ ‌ ‌ ‌ ‌ ‌ ‌ ‌ ‌ ‌ ‌ ‌ ‌ ‌ ‌ ‌ ‌ ‌ ‌ ‌ ‌ ‌ ‌ ‌ ‌ ‌ ‌ ‌ ‌ ‌ ‌ ‌ ‌ ‌ ‌ ‌ ‌