😬 Opinionated: Let's Talk About the Real Cost

Proof the VC world is past due for a shake-up
Ever hear something said so often that it loses its meaning? As we completed Ellevest's Series B funding round, it struck me that "women start-up CEOs raise just 2% of venture capital dollars" is one such example. That 2% stat doesn't begin to even begin to start to hint* at capturing the real meaning and true cost of this imbalance.
In an article published in Fortune last week, I took a step back to try to lay out that real cost — to women-founded start-ups, sure, but it's so much more than that. (I'm guessing it will surprise you.)
Then I shared my take on how we can fix this. In the past, most of the advice has been centered on "work harder or smarter (within the existing system)." But that doesn't seem to be working, does it?
Our approach was to "work differently."
And, since we're Ellevest — and women and money are our whole thing — I'll bet you can guess who showed up for us in a big way.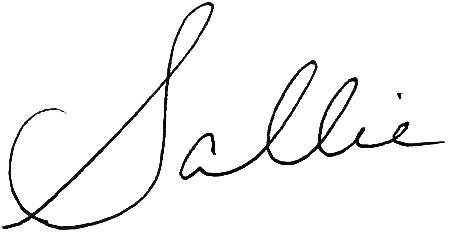 CO-FOUNDER & CEO
*Not a typo. I meant to write that.
Mother's Day not for you?
We know early May isn't an easy time for everyone. If you'd like to opt out of Ellevest emails that mention Mother's Day, just click the link below. 💕
(When you click, you'll be taken to the Ellevest Magazine. But don't worry — we've got your response.)
Calling all new and aspiring entrepreneurs
We've teamed up with the business banking folks at BMO Harris to bring you the top three things you'll want to do first — or early on — from a business-finances perspective.
How's your networking practice coming along?
As the days get longer and warmer, our calendars are filling up fast. Back in the mix: networking. Here are 17 networking tips to help make it actually fun (and helpful).
Would you consider taking a career break or sabbatical?
We asked on Instagram. Here's what you said:
"I would focus on restoring my mental and physical health. And lots of travel!"
– Elle Raiser @litvixen on what they'd do with their time if they took a career break. More than half (!) of you mentioned travel in your answers.
Psst: Learn what it takes to make it happen. Come to our next Ellevest Explains: Career Breaks and Sabbaticals!
Meet the Ellevest team
Wall Street has never seen anything like us. Read more about who we are and why we're here.
Links to vibe on
| | |
| --- | --- |
| • | Companies are requiring employees to return to the office, but at what cost? (Spoiler: a lot of cost.) |
| • | Gen Z workplace stories are always 🔥, and we couldn't click fast enough on this one: "Gen Z does not dream of labor." Bless. |
| • | File under "unexpected headlines": one of the first companies to offer "menstrual leave" for period-having employees is … a video game company. |
| • | We loved this big-picture look at how community, not tech, can make for a brighter future of work — just ask Black women entrepreneurs. |
| • | And our most popular story last week over on the Ellevest Magazine: How to spend (and save! And invest!) according to your values. (Btw, we also host a live workshop for that. Cool, right?) |
| • | Note to self: That #vanlife dream vacay on our bucket list sounds fun, but probably isn't, like, a retirement plan. Trust this woman. |
Don't leave money on the table. Get up to 50% off coaching.
All opinions and views expressed by Ellevest are current as of the date of this writing, for informational purposes only, and do not constitute or imply an endorsement of any third party's products or services.

Information was obtained from third-party sources, which we believe to be reliable but not guaranteed for accuracy or completeness.

The information provided should not be relied upon as investment advice or recommendations, does not constitute a solicitation to buy or sell securities and should not be considered specific legal, investment or tax advice.

The information provided does not take into account the specific objectives, financial situation, or particular needs of any specific person.

Investing entails risk, including the possible loss of principal, and there is no assurance that the investment will provide positive performance over any period of time.

Banking products and services are provided by Coastal Community Bank ("Coastal"), Member FDIC, pursuant to license by Mastercard International. Your Ellevest Spend and Ellevest Save Account deposits will be insured to the regulatory limits by the FDIC through Coastal Community Bank, Member FDIC.

Funds held in your Ellevest investment accounts are not FDIC insured, not guaranteed by Coastal, and may lose value. Ellevest does not guarantee investment performance.

Key phrases
Older messages
📅 The Schedule With Something for Everyone
Monday, April 25, 2022
Including: Different takes on early retirement. ‌ ‌ ‌ ‌ ‌ ‌ ‌ ‌ ‌ ‌ ‌ ‌ ‌ ‌ ‌ ‌ ‌ ‌ ‌ ‌ ‌ ‌ ‌ ‌ ‌ ‌ ‌ ‌ ‌ ‌ ‌ ‌ ‌ ‌ ‌ ‌ ‌ ‌ ‌ ‌ ‌ ‌ ‌ ‌ ‌ ‌ ‌ ‌ ‌ ‌ ‌ ‌ ‌ ‌ ‌ ‌ ‌ ‌ ‌ ‌ ‌ ‌ ‌ ‌ ‌ ‌ ‌ ‌ ‌ ‌ ‌ ‌ ‌ ‌ ‌ ‌ ‌
💸 Money Cheat Sheet: Invest in a Greener World
Thursday, April 21, 2022
Including: some good news on the ESG front. ‌ ‌ ‌ ‌ ‌ ‌ ‌ ‌ ‌ ‌ ‌ ‌ ‌ ‌ ‌ ‌ ‌ ‌ ‌ ‌ ‌ ‌ ‌ ‌ ‌ ‌ ‌ ‌ ‌ ‌ ‌ ‌ ‌ ‌ ‌ ‌ ‌ ‌ ‌ ‌ ‌ ‌ ‌ ‌ ‌ ‌ ‌ ‌ ‌ ‌ ‌ ‌ ‌ ‌ ‌ ‌ ‌ ‌ ‌ ‌ ‌ ‌ ‌ ‌ ‌ ‌ ‌ ‌ ‌ ‌ ‌ ‌ ‌ ‌ ‌ ‌ ‌ ‌ ‌
😏 Opinionated: You Ready for the Juicy Details?
Tuesday, April 19, 2022
Plus, rent or buy? And two brand-new events! ‌ ‌ ‌ ‌ ‌ ‌ ‌ ‌ ‌ ‌ ‌ ‌ ‌ ‌ ‌ ‌ ‌ ‌ ‌ ‌ ‌ ‌ ‌ ‌ ‌ ‌ ‌ ‌ ‌ ‌ ‌ ‌ ‌ ‌ ‌ ‌ ‌ ‌ ‌ ‌ ‌ ‌ ‌ ‌ ‌ ‌ ‌ ‌ ‌ ‌ ‌ ‌ ‌ ‌ ‌ ‌ ‌ ‌ ‌ ‌ ‌ ‌ ‌ ‌ ‌ ‌ ‌ ‌ ‌ ‌ ‌ ‌ ‌ ‌ ‌ ‌ ‌ ‌
✍🏼 RSVP: This Week's Events!
Monday, April 18, 2022
Including our new Values-Driven Personal Finance workshop! ‌ ‌ ‌ ‌ ‌ ‌ ‌ ‌ ‌ ‌ ‌ ‌ ‌ ‌ ‌ ‌ ‌ ‌ ‌ ‌ ‌ ‌ ‌ ‌ ‌ ‌ ‌ ‌ ‌ ‌ ‌ ‌ ‌ ‌ ‌ ‌ ‌ ‌ ‌ ‌ ‌ ‌ ‌ ‌ ‌ ‌ ‌ ‌ ‌ ‌ ‌ ‌ ‌ ‌ ‌ ‌ ‌ ‌ ‌ ‌ ‌ ‌ ‌ ‌ ‌ ‌ ‌ ‌ ‌ ‌ ‌
All the New Workshops Are Here!
Monday, April 11, 2022
Plus, your last chance to join our spring-has-finally-arrived event. ‌ ‌ ‌ ‌ ‌ ‌ ‌ ‌ ‌ ‌ ‌ ‌ ‌ ‌ ‌ ‌ ‌ ‌ ‌ ‌ ‌ ‌ ‌ ‌ ‌ ‌ ‌ ‌ ‌ ‌ ‌ ‌ ‌ ‌ ‌ ‌ ‌ ‌ ‌ ‌ ‌ ‌ ‌ ‌ ‌ ‌ ‌ ‌ ‌ ‌ ‌ ‌ ‌ ‌ ‌ ‌ ‌ ‌ ‌ ‌ ‌ ‌ ‌ ‌ ‌ ‌